Home

John Serock Catering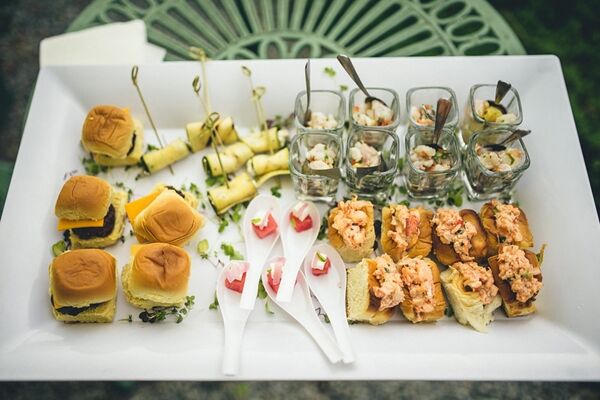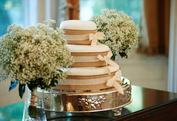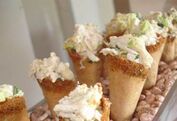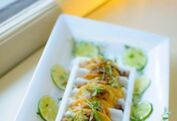 About this Vendor
Unique Receptions
John Serock Catering of West Chester has quickly become the caterer of choice for brides and meeting planners throughout the Philadelphia area. Our team of seasoned professionals has an unwavering commitment to do whatever it takes in turning your dream vision into a remarkable one-of-a-kind event.
Details
American, Indian, Italian, Middle Eastern, Fusion, Seafood
Buffet, Seated Meal, Servers, Food + Catering
Contact Info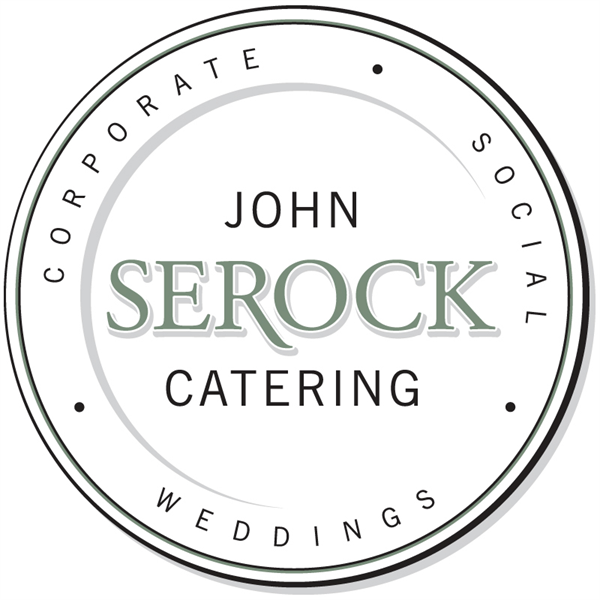 835 Lincoln Ave, West Chester, PA
OUTSTANDING customer service and DELICIOUS food! These two brothers know what they are doing in this business!
Reviewed on

10/22/2013
cassidy b
When I was searching for a caterer for our wedding I was looking for a company that stood out and had an edge above the other wedding caterers I've researched and I instantly found it through John Serock Catering. We met with John and he totally was professional, friendly, down... Read More to earth and excited about his company and meeting with us. John spoke about his company philosophy while we sampled their delicious food; we were hooked, we knew right then and there this company was going to caterer our big day! Over the months, we created our menu, talked about logistics of the wedding day, visited our wedding site together and narrowed down every last detail. Our final meet was with both, John and Jay, and they went over again everything about the day to make us feel comfortable and confident. These guys are honestly so easy to work with, fun and you can tell they are passionate about what they do - that truly shines through. Our wedding day was PERFECT! I know that is so cliche so say, but it's true and John Serock Catering was a HUGE part of this!! Our vision actually become our reality! I cannot say enough good things about this company; they truly went above and beyond! The food was fresh and tasty and honestly the best wedding food I have ever had. The staff was EXTRAORDINARY! They were SO attentive, lively and accommodating. So many guests were raving about the experience days after the wedding was over! John and Jay really have a unique company that supports your vision while adding a unique edge to it. We could not be happier with who we've selected - I absolutely recommend them! You will be WOWED!
---
Serock Catering
Reviewed on

10/19/2013
My husband and I live out of state, so my mom and sisters chose a caterer for us. We were very happy with their decision to work with John Serock. Everyone at the wedding complimented the delicious food (stations with salmon/steak, pasta, and vegetables). Even our foodie friends... Read More from California were impressed. John has done a lot of weddings and knows the area venues well, which made the day go smoothly. He even stepped in to store our cake for a few hours when a last-minute complication came up the day-of. The servers were quick and professional, and everything looked nice. We also appreciated getting food before the buffet line so that we could eat quickly and then make rounds to tables. The only (minor) negative feedback from us or any of our guests was related to the bartender service; apparently the person mixing drinks didn't know/made mistakes on some of the less common drinks that our guests ordered. This was still a very small criticism, in comparison to all the compliments, and could probably be prevented with better preparation on our part (list of suggested cocktails, etc).
---
Serock Catering
Reviewed on

7/18/2013
Alicia C
John and Jay were both great to work with! We have vegans in the family and they came up with a great menu option that wasn't the traditional vegan meal that is so played out. They were also really flexible working with family style catering which really added to the ambiance... Read More that we wanted. They also assigned a staff member to make sure that my husband and I were fully taken care of during the busy day! We kept getting compliments on the delicious food and can't wait to work with them again!
---
Reviewed on

5/11/2015
scott c
Many caterers offer similar packages and you get what you pay for. However, we chose Serock catering for our wedding because of the personal touch that John provides. We could tell he eats, breaths, and sleeps wedding catering. He always personally met with us and responded... Read More promptly to any questions or concerns we had. John was also very flexible and accommodating with any requests. We were also impressed by the amount of staff John brought to our wedding. Everywhere we looked his staff was running around making sure everyone was taken care of without being intrusive. He makes it a point to get everyone food in a timely fashion, which I think they did very well even though we had 180 guests. The staff was very friendly and professional. It goes without saying that the food was also incredible. We heard many of our guests tell us how much they enjoyed their dinner. In addition to all the great food and service, John and his staff did an awesome job setting up at our venue, Appleford. Countless guests commented on how awesome it was to have a bar out in the courtyard garden for cocktail hour. They also made great use of the rooms inside the house and did a wonderful job placing our centerpieces. They made our vision come to life, and we wouldn't have changed a thing. We feel lucky to have found a caterer that made the process simple and stress free with results that had our guests saying wow!
---
Madden-Kline Wedding @ SandCastle Winery
Reviewed on

11/01/2013
Abbey M
Hiring John Serock catering was the best choice we could have made for our wedding. We met John at a Bridal Show and immeditately felt comfortable with him as we were just getting used to the whole "wedding process". John was a pleasure to work with from enjoyable meetings,... Read More great email communications, and all the way up to the last moment of our reception. The majority of our guests commented on the food being fantastic and some saying the best food they have ever had at a wedding! We had many guests requesting business cards at the reception, and others who contacted me after for his information. We were also extremely impressed with how friendly, fun, and organized the staff was and how well John and his team were able to help in walking us through the process. We will absolutely hire John and his team in the future for other catered events and we reccomend hiring for your wedding!!
---
Food was exceptional, the staff was the ultimate in professionalism, and we had FUN!
Reviewed on

10/24/2013
As parents of the groom, we were truly impressed with the entire presentation by this caterer. The food was top quality and delicious, and the drinks were served with aplomb and cheer. In fact, everyone on the staff that we met, surpassed our expectations. At the beginning of... Read More the reception, there was a glitch in number of people and an extra person showed up. With a little finagling, my husband and I got this person seated at our table, which left us w/o seats. Seeking assistance from Nina, one of the most professional servers ever, we went off to be introduced into the reception with the rest of the wedding party. By the time we walked back in and found Nina, she had two place setting for us, as well as salads and water. It was so smoothly executed that our "extra" guest never realized she created a "challenge". Very impressive, indeed! All in all, we enjoyed ourselves thoroughly, and received a multitude of compliments from guests on the entire reception: food, drinks, and service. John and Nancy Thank you John Serock Catering for a memorable time!
---
Great service, great food
Reviewed on

10/23/2013
Ellen B
Attended a wedding catered by Sercok catering this fall. Amazing service, and good food. Would totally recommend them to future brides or for any event.
---
Perfect food!
Reviewed on

7/17/2013
Margaret C
John was very easy to communicate with and fast to reply to emails, and help out in any way he could, even coming to our site before the big day to help make sure everything looked fine. He has a huge menu to choose from and will also make all sorts of things to order and as... Read More requested by clients. We got so many compliments on the wonderful food at our wedding!! All of his servers and the bartender were very friendly and helpful!
---
The food was delicious!
Reviewed on

6/13/2013
Elizabeth A
John Serock is a life-saver. Aside from cooking and serving us delicious food during the reception, he also acted as a wedding planner and helped to orchestrate the order of events and ensured that everything proceeded smoothly and remained on schedule. We loved the food and the... Read More service and I would definitely use him again for any catering in the future!
---
Top notch
Reviewed on

5/30/2013
Meredith D
John and his staff went above and beyond to help make our wedding as wonderful as possible. The food quantity, quality and value were top notch. We even had some established restaurateurs and self-proclaimed foodies at our event that were raving about the spread. John Serock... Read More Catering provides hands on service that separates their business from the other caterers in the industry. The caterers also set up the tables, napkins, flowers, candles and other decorations to make our vision come to life perfectly. John (president of John Serock Catering) was present during the entire planning process as well as the actual reception to ensure everything went smoothly. John is professional, down to earth, responsive, flexible and incredible to work. He and his staff attended to our every need. They helped solve the last minute dilemmas that are inevitable when hosting a large event. John personally followed up with my husband and I the week after the wedding requesting feedback and thanking us for using his company. John Serock Catering provided us with a wonderful overall experience. We plan to use their services in the future and highly recommend them to anyone looking to host an unforgettable event.
---
Kathy Gildea Mellina
Reviewed on

10/10/2012
Kathy G
Being familiar with John Serock Catering and since both of us had been in the catering business, as soon as we decided to get married I called John first to make sure he was available and arranged our reception date around John. The numerous food choices that John provided made... Read More it easy to decide on our menu and as expected, the food was delicious,the presentation was perfect and everything was set up exactly as we discussed. The staff members were exceptional, making sure our guests were well tended to and just knowing that John was in charge allowed both of us to relaxed and enjoyed ourselves. The majority of our guests commented to both of us about how wonderful the food tasted and most had gone back for seconds. John, THANK YOU for making our reception absolutely PERFECT.
---
Don't go anywhere else!
Reviewed on

12/08/2011
Caitlyn T
Caterers like John are few and far between - honestly, I could never run out of good things to say about John and his team. Not only is he a fantastic chef with an extremely professional team, but he is a great person as well! He was the first person to actually answer the... Read More phone when I was looking for caterers, AND he actually talked to me, AND he was awesome. After meeting with him the next day, I knew he was perfect for us. We had a bit of a unique situation, with not a lot of time to plan or accessibility, and John never skipped a beat, during planning or the day of. From the first moment I knew I could trust him to care about me and my family, and to be there to help me make sure the big day was perfect. And it was, thanks to him and his staff! They all went above and beyond without even being asked, and I am forever grateful. And again, the food! - I am still getting rave reviews from friends and family. The food almost stole the show! I would very highly recommend John and his team - You won't be disappointed!
---
Nicole
Reviewed on

12/05/2011
Nicole B
John Serock was an amazing caterer. Better than I could have hoped for. When we met with him for the first time he promised, "I will be the first one there on your wedding day, and I will be the last to leave." We found this to be extremely accurate- he literally walked us... Read More out to our limo and gave us a big basket full of food for us to bring to our hotel. He put so much work into our wedding and really went above and beyond. He made us feel very special. And then there was the food! Our wedding was over a year ago and our guests still talk about how great the food was. I have never been to a wedding before where people raved about the food. Thank you so much John Serock for a truly memorable day.
---
Review of John Serock Catering for our wedding at
Reviewed on

10/09/2011
Jennifer T
We would absolutely recommend John Serock Catering! My husband and I are incredibly passionate about food - he loves to cook & I am a pastry chef student. When we first met with John we were so nervous about all of the important decisions that must be made with planning a... Read More wedding, and selecting a caterer in particular, since that was the most important aspect to us. He immediately put us at ease by sharing with us his story, and how his passion for this business came about. Then he served us some of his specialties and we felt like we were in our grandmother's kitchen...everything was so very fresh and delicious...his food is sophisticated, without losing that authentic, full of flavor, very home-cooked feel. Throughout the process, John was very patient with my questions & always quick to respond. We chose to have stations at our wedding, which the guests absolutely loved! They have not been able to say enough about how much they enjoyed the food - from the blue cheese stuffed potato appetizers to the risotto balls, to the delicious salad with pears & gorgonzola, to the juicy turkey and cowboy steak, bursting with flavor paella, and delectable crepes! We told John at our first meeting that our first date had been at a creparie in Center City, and that we'd really love to have crepes at our wedding. Not only was he willing to make that happen; he was really excited about it, and we decided on grilled chicken, spinach, mushroom and goat cheese crepes with bechamel sauce...mouth watering!! With respect to our wedding day, we can't possibly say enough about this caterer. The staff was so incredibly sweet while being very professional, and always there to see if the bride & groom, and bridal party needed anything. Also, we had our wedding at the Hilltop House in Devon (amazing!) so there really is no coordinator, and in addition we did our own music, so it was really a wedding where we took care of it all on our own. I was so concerned from the beginning about the timing and organization of the day since it wasn't at a hotel or ballroom-type place, and I can tell you that I have never been to wedding that was as well run as ours with such style, awesome attitudes and a warm feeling that every single person felt, and a big part of that was thanks to John! :)
---
Best Caterer in the Delaware Valley!!!
Reviewed on

10/04/2011
Sue K
John Serock was much more than a caterer, he truly was our "wedding planner". John, Andrea and his entire staff were simply AMAZING, from the preparation meetings, the tasting, and throughout the entire wedding!!! :) We can not say enough great things about his professionalism... Read More and customer service...not to mention, his 'Philly (Cheesesteak) station" was the hit of our wedding. Friends and family are still talking about how good it was and everyone loved the idea of the chefs grilling the steaks right at the buffet table. :) John Serock Catering is TOP-NOTCH and I would highly recommend it to anyone!!!!!
---
Send Message