Home

Julia Noack Photography
About this Vendor
St. Louis Wedding Photographer of the Year!
I bring a fresh, creative, and artistic eye to the images of your day and tell your love story in a way that is unique to you as a couple, beautiful, and timeless. Just as importantly, I want to really get to know you and to give you personal, high-end service every step of the way.
Details
Contact Info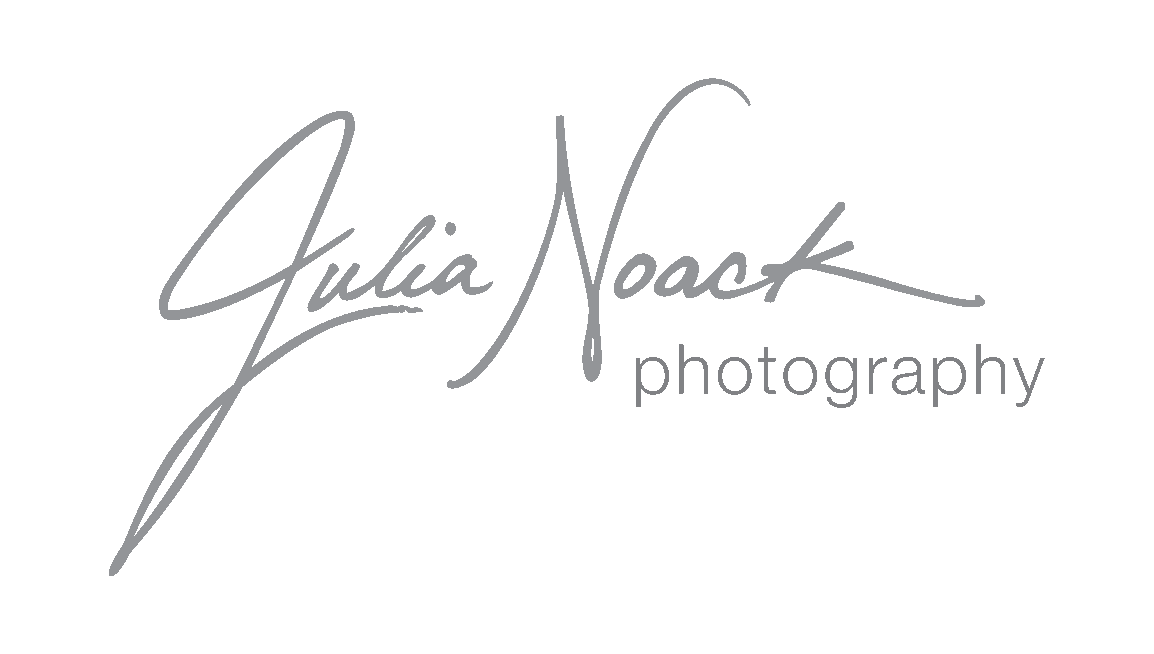 AMAZING Photographer!!!!!!!!!
Reviewed on

12/17/2014
Suzanne H
Julia and her assistant Kurtis were absolutely AMAZING! My husband and I had a non-traditional wedding (no wedding party, small guest list, rainy/cold day, modern/urban-ish theme), so we asked Julia to make ALL decisions regarding location and photo ideas – creative control!!! We were just along for the ride! After our initial meeting, Julia instantly knew what the 2 of us wanted out of our pictures. This was clearly seen in our awesome engagement session. She took us to several perfect urban locations and let the creativity flow. She was so easy and FUN to work with! On our wedding day, we were lucky enough to spend a full 10 hours with her and Kurtis (her assistant). I cannot even begin to explain how much fun we had.... even in the rain! Both were constantly coming up with fun, beautiful, exciting and original shots! This is a day where most brides are stressed out from the moment they wake up, however, there was not one single second where we felt rushed or unnerved or anxious in any way! Our family and friends not only LOVED the pictures from Julia, they enjoyed working with her. She was very organized and patient and fun to be around. Our teaser photos are even more beautiful than we could have ever imagined. Everyone is in awe of her work..... without a doubt, I will recommend her to everyone I know. Julia Noack is ABSOLUTELY AMAZING!
---
Book Julia!
Reviewed on

10/30/2014
mindee k
I cannot say enough amazing things about Julia and her work. Pictures were a big list item for me during the wedding planning as these were the items that we would really have forever from our wedding, so I was very nervous about picking the right person to capture special moments for us. Julia went above and beyond the call of duty! Leading up to the wedding we met with Julia often and she made sure she had a list/idea of every photo we wanted so as not miss anything for us. She really listened to the type/style of photos I wanted from our day. Day of - Julia was beyond amazing! She was a great ringleader in gathering everyone together for photos and making sure all moments were captured. She was extremely organized with timing, what pictured were needed where and when, and even remembered the names of all bridesmaids/groomsmen and what family member went with the bride or groom. After the wedding, the first time seeing the photos with Julia we were simply blown away! They were beyond what I had hoped they would be. Which made it hard picking which ones we wanted in our album!!!! (that type of hard decision you actually want to have!) I am so very grateful for having Julia there so that we have amazing pictured we can treasure forever! Go with Julia! She is so easy to communicate with, you will not be disappointed!
---
She is Magic
Reviewed on

6/20/2014
Elizabeth F
Julia Noack is a phenomenal photographer. I am a person who generally doesn't like being photographed and as such was nervous about the wedding photography in general, and I was sure in the engagement session that awkwardness would be painfully obvious. I could not have been more wrong. The photos were stunning. She had managed to capture moments that I wasn't even totally aware of. My maid of honor used several in our rehearsal dinner slideshow and I could hear friends and family crying and marveling over how amazing the shots were. And the wedding day was even better. She made me feel comfortable and beautiful and like she was a friend along for the ride - even just the teasers made me feel elated. In summary, she is brilliant and worth every penny.
---
Reviewed on

7/20/2015
Hannah H
She is amazing. She has such a good eye. A pleasure to work with. Dealing with my family after the ceremony cannot have been easy but she was very poised the whole time. I will definitely hire her again in the future to do family photos!
---
Great Photographer and Manager
Reviewed on

10/31/2014
Doug O
Julia was great in all phases of the game... Pre-Game: prior to the wedding she did a great job with communication. My wife and I live in Chicago and pretty much created our wedding day from scratch in a location in far Southern Illinois. We must have asked a million questions, and Julia always had prompt, and well-thought-out responses. She was a big help in planning out our activities for the day, and a big help keeping my wife out of bridezilla mode (as much as possible). Game Day: Julia and her assistant did a great job managing us, and our huge wedding parties and families, getting all the photos we needed throughout the day. The day was a little hectic, but we fit everything into the time frame we allotted, which made things a little cheaper for us. She was assertive but not overly bossy to our party. Post-Game: The photos turned out great, Julia is top-notch. I should mention I am a photographer, so I know what I'm talking about when it comes to photo quality. She also did a great job getting a variety of shots. I never found myself wishing we got a picture of something - which I was a little afraid of because you really have no idea what you want until you're looking back at it. She did a great job of capturing all the little nuances that we put so much hard work into. Our wedding was even featured in a few publications including Nordstrom's wedding blog. All in all, it was a great experience. She is a little more expensive than average photographers, but knowing you're getting a quality experience is worth every penny.
---
High quality photography with a personal touch.
Reviewed on

10/30/2014
Julia consistently delivers on all of her weddings and engagement sessions. She is consistent in her editing and knows who she is as a photographer. It is evident in our wedding and engagement photos. She has displayed our wedding in the most beautiful way, capturing every moment of our special day! Please consider using Julia, as she will work her tail off to make your pictures the best they can be. She braved the icy cold of a winter engagement shoot by Lake Michigan! Go with Julia and you will not be disappointed.
---
Very happy
Reviewed on

10/30/2014
Alison R
Julia was great! She worked with us to make sure we had the beautiful pictures we wanted for our wedding. She spent so much time asking exactly what we wanted, even had us fill out a form defining our day and our wants. She learned all the names of our bridal party beforehand. She is very discrete for those special, candid moments. We didn't even know she was there. She travelled for our engagement session and wedding. She has given us advice on what photos would look good on our walls and helped us through the entire process. Wedding photography is an investment and we are very happy we chose her to capture our special day.
---
Amazing Pictures and Service!
Reviewed on

10/29/2014
Julia is a dear friend that made our day a really special one, thanks to her superb skills and amazing patience!
---
Julia Noack Photography is Amazing
Reviewed on

10/27/2014
Excellent photographer and very professional. Julia will work with you to ensure that you have a successful and easygoing event. I am so glad that I used this photographer!
---
Julia Noack Photography
Reviewed on

10/20/2014
Julie S
Julia Noack was the photographer for our wedding and we absolutely loved her! She was very organized and did an amazing job on our pictures. I am currently in the process of choosing my favorites for our wedding album and it is so hard to choose because there are sooo many beautiful pictures. I loved how she asked me in the beginning to fill out some paperwork so she would know exactly what I wanted/expected in a photographer. She paid so much attention to detail and it shows in her work. She was very fun to work with as well...she made my husband and me feel comfortable while she was taking our pictures. She also had an assistant working with her on our wedding day (Curtis) and he was awesome as well! It was really beneficial having two different photographers (one for the girls and one for the boys). She was also extremely helpful when I was coming up with my timeline for the big day. I had many questions on the timeline and she really helped me figure out what would be best. She also helped keep everyone organized and on time during the getting-ready, ceremony, reception, etc...). I would definitely recommend Julia Noack Photography to future brides, and really anyone who wants pictures taken! She is amazing!!!!
---
Beautiful Work
Reviewed on

10/08/2014
Jennifer G
My husband and I used Julia for our engagement and wedding photos. We loved the images we received! She got some really beautiful shots during both sessions. She helped us feel comfortable during both the photo sessions and at the viewing sessions. She has a great process for going through all the photos with the couple and picking out the best ones. We had problems with our wedding album - several of the photos were scratched and the cover was off center. Julia worked with the album company and sent it back several times until they got it right. We really appreciated her working so hard to make sure our album was exactly what we wanted.
---
Absolutely stunning photos
Reviewed on

9/24/2014
Stephen H
We used Julia for our wedding this past June, and all I can say is "Wow!". The moments that she captured were so great! She was able to really able to take in the theme and mood we were going for. I seriously cannot recommend her enough. The reviews and awards from the knot are no coincidence, her work is really amazing. Definitely browse her galleries online, you won't find work like hers anywhere else.
---
Best Photographer EVER!
Reviewed on

9/09/2014
Emily H
Julia did an amazing job capturing our wedding day! EVERY pictures she shot looked like it belong in a bridal magazine! We couldn't have been happier having her be our photographer!
---
Julia is a Wonderful Photographer!
Reviewed on

8/12/2014
Becky S
We hired Julia for our wedding photography and had the pleasure of working with her on our engagement session and on our wedding day. She is easy to work with, and also very professional. Her photos are fantastic. She is creative and found the right shots for us and our bridal party. I would definitely recommend her!
---
Wonderful!
Reviewed on

10/04/2013
Brittany B
I can not say enough about how wonderful working Julia for our wedding pictures has been. From the moment we booked her, I knew that I didn't have to worry about having pictures that I would love looking at again and again to remember our day with. Her work is simply amazing - she captures the most beautiful shots. I recommend her to anyone looking for the highest quality work. Not only that - but she was simply fun to work with! Your photographer is with you during your entire day, so that chemistry is important. We got stuck in the basement of our church do to a tornado and she thought of some funny pictures to take with we were waiting. Simply great to work with.
---
Great To Work With!
Reviewed on

10/04/2013
Julia absolutely loves what she does and will go above the call of duty to ensure that you get everything that you want out of your experience with her and that she delivers just that! Her pictures were beyond amazing and tell a true story of our wedding! She really knows what she is doing and how to capture beautiful pictures. Know that if you get Julia, you're not just getting pictures, but full service and care. She really made sure that our entire day flowed and made us feel even more special on our special day! Thanks so much Julia for capturing the special moments of our day! We look forward to working with her again and again.
---
Great Experience with Julia
Reviewed on

10/04/2013
Choosing Julia Noack as our wedding photographer was the best decision we made during our engagement. Our engagement pictures, as well as our wedding pictures, are absolutely gorgeous and we couldn't be happier. We have received tons and tons of compliments on our pictures. Julia is creative, fun, extremely talented and has a sharp eye for detail. She truly loves her job and has a strong passion for photography, and it is evident in her work. She is the best at capturing the precious, intimate moments between a couple. Julia is also extremely professional and has years of relevant experience. She was able to direct us and offer advice on our photography as well as other areas of our wedding planning! She was just the best and I would recommend her to everyone!! We have the most beautiful documented memories because of her!
---
experience professional
Reviewed on

10/04/2013
pam C
Julia has a lot of wedding experience, and it is certainly apparent in the way she directed us as well as the bridal party during the wedding as well as the quality of the photographs we received. We were very pleased with our pictures. Highly recommended.
---
I would recommend Julia Noack Photography - she's great!
Reviewed on

10/03/2013
Kara E
Julia is expensive, but she does quality work. You will not be disappointed. Our engagement photos turned out gorgeous and we loved having them made into a guest book for our wedding day. The day of the wedding went so quickly! Julia and her assistant made the whole photo experience on our wedding day so easy! The three teaser photos that we've seen are absolutely gorgeous and we are looking forward to seeing the rest. Only negative I can think of is that it's difficult to schedule with her if you live out of town.
---
A photographer that captures every detail!
Reviewed on

10/01/2013
Rachel M
Julia is an absolutely amazing photographer! Not only do I recommend her to my brides, I used her personally for my engagement pictures and wedding. You can definitely tell that she loves her job and her clients! She is very personable and easy to work with. I have gotten so many compliments on our pictures and will use her in the future to capture other special moments!
---
Beautiful photos!
Reviewed on

10/01/2013
Melanie J
Julia was the photographer for my wedding in June. She did an absolutely amazing job! We had a few bumps along the way (the power was out at my venue due to a tornado), but she rolled with the punches and the pictures came out beautifully! I highly recommend her... and her pictures speak for themselves!
---
Our Wedding Photography
Reviewed on

9/15/2013
Samantha M
We used Julia for both our engagement and wedding photos. From our very first meeting with her, we knew we had found someone special! Her outgoing, bubbly personality made it seem as though we had known her forever, and that we were having a friend take pictures for us! She takes so much pride in every picture she takes and it truly shows in the photographs! We are so lucky to have so many beautiful wedding photos that captured every detail of our special day! I would not hesitate to recommend her to anyone looking for a photographer!
---
Best Photographer in St. Louis Hands Down
Reviewed on

7/26/2013
Ashley B
Julia is hands down the BEST photographer in St. Louis (and beyond). She is professional, and her quality speaks for itself. Simply check out her photos and you will be convinced.
---
Excellent!
Reviewed on

6/25/2013
Angie G
Julia was absolutely wonderful!! Our teaser photos are AMAZING and she made us feel super comfortable!
---
Love Her!
Reviewed on

6/13/2013
Lauren R
We have used Julia for our photos for all of our daughters so far, so when we got engaged we just knew we had to have her for our wedding. She takes phenomenal photos and her work always amazes me! She truly knows and loves what she does. I suggest checking out her website and browsing her photos, you won't be disappointed.
---
Send Message