Home

Justin Ketchem Photography
About this Vendor
Justin Ketchem Photography
Details
Contact Info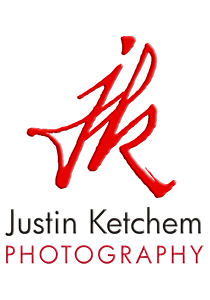 582 Sturbridge Dr, Highland Heights, OH
Mother-of-the Bride: HAPPY, HAPPY, HAPPY!
Reviewed on

3/13/2014
Marlena U
As mother-of-the bride, I would like to compliment you on the photos you took at my daughter's wedding. I was pleased with your professionalism, content with your character, and most importantly, I am enamored with the photos. You took our breath away with many of the pictures. You paid close attention to detail, without straying away from your trademark artistic journalism. That is why we hired you, and you delivered 110%. Kudos to you on your accomplishments, and I wish you many, many years of continued success. I will not hesitate to recommend you to family and friends. BRAVO!
---
Best Photographer
Reviewed on

12/03/2013
Francesca D
My husband and I are so happy that we choose Justin Ketchem Photography for our wedding. Justin was hands down the best choice. Everything with him was stress free allowing us to enjoy our special day to the fullest. Justin knew exactly where to be with the camera. He was unobtrusive and without a doubt has a God given talent taking photos. He made both of us feel very calm and relaxed in front of the camera. He knew just when to take a snapshot. He is very personable. As the bride, the last thing I wanted to worry about was a part of our special day being forgotten. Thanks to Justin, we have all of our memories saved forever in our photographs as he was able to capture the entire day from start to finish. Justin has a wonderful style of taking photos that is natural, not posed, capturing the true emotion taking place and a very artistic eye that we have received countless compliments on our photos from others who have wished they had selected him. Thank you Justin for being such a positive important part of our day helping us to have photo memories to share with our future children.
---
BEST wedding photographer/videographer EVER!
Reviewed on

3/20/2013
Carla Z
As soon as I got engaged I knew exactly who I wanted to do my photos and video! And it was Justin! Pretty much everyone I know has used him for their photos but just recently he started doing video as well-THANK GOD!!! As soon as i heard he did video i knew there wouldnt be anyone else i would trust to do my video either! I had my wedding in Key West, FL and Justin and Nate, the videographer agreed to make the trip and I am so lucky that they did! I had absolutely no idea where i wanted to take my pictures and i just told them to pick the spots! The places he took us to were perfect! My husband by the way isnt a picture guy and i was so worried about it- i dont know how or what justin did but that day my husband was more into it than i was! They were so easy to work with and so much fun too! My pictures turned out ABSOLUTELY beautiful! I didnt want the typical wedding posed queer pictures, i wanted them to capture all the moments candid! We had some posed pictures of course but most of them werent your regular,everyone standing in a line and smiling which i loved! He did such a amazing job with everything! I got about 2000 pictures and a beautiful video! If your using Justin for pictures you need to have him do a video as well, and I am so happy i did! Pictures are wonderful but having a video of your wedding is so special, its something your kids will watch for years! The way they do the video is like a movie! Its amazing!!! This part of the planning was by far the easiest part, i was not worried how anything would turn out picture wise bc i knew that Justin was doing it and everything he does it just perfect! All i can say is HIRE Justin and i can promise you 100 million percent you will not be disappointed! Here is a clip of the wedding highlight reel he just sent me! and you can see for yourself just how amazing these guys are! http://justinkphotography.smugmug.com/Weddings/Videos/Carla-and-John-Michael-Video/28514602_7zR5MF
---
Great photos
Reviewed on

4/27/2015
carrie t
Justin did a great job capturing our wedding day. He was easy to work with and very informative. It was evident that he knew what he was doing and has been in the business for a while, Justin made sure to get all of the photos that we requested. We honestly couldn't be happier with our photos!
---
Beautiful photos and great to work with!
Reviewed on

4/23/2015
Paula A
We spoke with several photographers before deciding to go with Justin, and I am so glad we did! Justin was a true professional from our first meeting. He always asked for our input on what we wanted but was more than willing to give his opinion, for which I was grateful. My husband and I were both nervous about pictures, mostly because neither of us likes being the center of attention! However, after speaking and emailing with Justin, I knew we were in good hands. He was very organized, and helped everything run smoothly, as we only had a short time between the wedding and reception. Even when his flash fell over in the wind outside and broke, he had his back up ready and working before we even knew what happened! Now for the most important part: the pictures! They were gorgeous!! He captured every detail of our wedding, from our wedding bands to the huge ceremony space. He has a beautiful artistic eye, and we have received so many compliments on our wonderful photos. He's truly a talented photographer, and exceeded all of our expectations!
---
Absolutely stunning!
Reviewed on

9/26/2014
jessica m
Justin did the most amazing job on our photographs for our wedding! We took our wedding party pictures in the flats. Justin had a vision that followed our wedding theme to have the pretty with the gritty in parts of Cleveland. It was a fabulous contrast that was unlike any pictures I've ever seen. He's definitely an innovator!
---
Late to wedding, photo album took six months to receive
Reviewed on

6/30/2014
Amanda G
At first I was very excited to use Justin as a photographer for my wedding. Our first meeting went well and my husband and I both felt comfortable with him photographing one of our most important days. Unfortunately, Justin was late to the wedding and didn't show up until we were already at the church. I was upset I didn't get any photos of my bridesmaids or myself getting ready as we had specifically budgeted time for this. The reception photos were also a disappointment as many of the photos were of the same few people. Mind you we had 250 guests attend the reception. For having two photographers at the wedding we expected to see photos of all of our guests, not 15-20 photos of the same person. Following the wedding he was incredibly hard to work with while selecting photos and putting together the book. His excuse was that my emails got lost and he got me mixed up with another bride who had the same first name as me. I was incredibly shocked at his responses and upset that he didn't attempt to right his wrong. We didn't receive the photo album until six months after our wedding. Our family and friends asked for months to see the book. There was no explanation other than my emails and calls were lost and the name mix up. While the photos we did receive turned out okay, I don't believe the price was worth the quality of the photos or the headache of wondering if we got ripped off. We honestly weren't sure we would ever receive the photo album. The wait for the photo book, along with him showing up late for the wedding guarantee that I won't be recommending his services to any of my friends.
---
Best Photographer in Northeast Ohio!
Reviewed on

10/23/2012
Kristen C
We knew we were in good hands with Justin the day of our engagement photo shoot. Justin spent several hours with us that day and had incredibly creative ideas for different shots in downtown Cleveland. We had never been photographed in that type of setting before and Justin made us feel so comfortable. He got so many natural shots of us. He was even very accommodating to us wanting our dog in several of the pictures. After we had a chance to see our engagement photos, we were excited for the moments that he would capture on our wedding day. And believe me, the wedding pictures were beyond what we could have imagined. Justin was very patient and fun to work with. He has a great sense of humor and he makes you feel so comfortable while he is taking pictures. After seeing all of the photographs after the wedding, we were shocked to see how many moments he captured without us even knowing he was taking pictures. He was very creative in his ideas for our photos. Justin was quick to get the photographs out for us to see after the wedding and worked well with us to pick the photos for our wedding album. We get compliments from everyone on the pictures from our wedding and how beautiful our wedding album turned out. Further, the photo booth that Justin set up during our wedding reception was incredible. It was a huge hit! Our bridal party and guests had such a great time with it and it was set up in the hallway outside of our reception hall so that it did not detract from anything inside our reception. We highly recommend Justin for your wedding day. You will be thankful that you had him as your photographer. He goes out of his way to make your wedding day a special day and the photographs are incredible. Justin has a gift. He was a pleasure to work with and we plan on coming back for baby pictures and any other photography we need in the future.
---
The best photographer you could ever ask for
Reviewed on

10/18/2012
Mihaela P
Justin was absolutely outstanding. He is so talented and so enthusiastic about his work. I couldn't have asked for a better photographer! Just check out his website to get an idea of his style, I guarantee you will be hard pressed to find a better choice. He was so timely and organized with every detail, just amazing. Thank you Justin!
---
amazing photographer
Reviewed on

9/11/2012
Carrie S
Justin was professional, fun and took amazing photos! Highly recommend!
---
Fantastic
Reviewed on

8/08/2012
Kira B
Justin was wonderful. My husband and I didn't want traditional boring pictures. We wanted someone with creativity and that had a little different style. A mix of traditional and almost a photo-journalistic style. Essentially I wanted things to look candid but be totally designed and controlled which is what Justin gave us. We did an engagement session about 9 months before the wedding which was included in our package and it was a wonderful opportunity to get to know Justin and get a feel for his personality and see his style of photos before the wedding. There was one little hiccup the day of our wedding but he was a complete professional and took care of the issue immediately. I couldn't be happier and I can't wait to see the pictures from our wedding day.
---
Great pics
Reviewed on

7/28/2012
Megan C
Justin was so great to work with. Very nice and accomodating. He had creative ideas and great locations to go to. He was a little pricey but after meeting other photographers, I knew he was the right one for us. He really understood what we wanted.
---
first class photographer!!!
Reviewed on

7/26/2012
david l
Justin made our special day fun and classy with his professionalism and also by keeping it fun and relaxed!! He is an excellent photographer with his attention to detail and was willing to shoot anything at anytime we wanted. We couldnt ask for a better photographer on our wedding day as well as for our engagement! If you are looking for a grade A photographer i strongly recommend Justin Ketchum to any couple looking for one! Thank you Justin for everything you have done for us on our wedding day Grade A First Class person!!!
---
Seamless
Reviewed on

6/11/2012
Laura
On one of the most beautiful (and most stressful) days of your life, you don't want a photographer who gets in the way or needs a helping hand. We were so impressed with Justin (and Nate, our second photographer) first and foremost because they were so relaxed and professional. They also never complained about the elements--we were on an allergy-inducing farm, and it was a shocking 90 degress and humid. But in the end, the proof is in the photos. Prior to receiving Justin's photos, friends kept sending me their iPhone pics, in which I looked like a sweaty mess; I was worried Justin's would turn out the same. They did not. Judging by Justin's photos, you would have guessed it was a perfect 70 degrees out. He did an incredible job with them. My husband and I look good; our guests look good; the setting looks as beautiful as was intended. If you're in Northeast Ohio, go with Justin. My husband and I were a very tough sell, and we couldn't be more impressed.
---
photographer is fun
Reviewed on

9/17/2011
ConnieMarie W
i thought justin was professional and friendly and easy to get along with. we had a few good laughs with him during our first meeting with him. He is very busy in the summer though so you need to book ahead of time for all sessions - engagement and wedding day. it took about 6 weeks for us to get to see our wedding pics.
---
Amazing Pictures, Amazing Service
Reviewed on

7/14/2011
Kelly L
Justin does a great job! He offers very contemporary photography with an artistic twist. We are very happy with our pictures and have received multiple compliments. Justin is so easy to work with and very responsive to questions. I would recommend him to anyone!
---
Great to work with!
Reviewed on

7/06/2011
Julia H
We were referred to Justin by a friend and were very pleased with our experience with him. He is very patient (in communicating before the event, giving you time to become comfortable in front of the camera, and through the craziness of the wedding day). He takes great photos, and we have received tons of compliments on our engagement and wedding shots. We haven't received our completed album yet, but the samples we saw before we booked were outstanding. We had a second photographer and both he and Justin were very professional. I couldn't have been happier with our photography experience!
---
Photography
Reviewed on

6/17/2011
Aaliyah E
So the reason I chose Justin was because of his photojournalism and so far I have not been disappointed. The pictures that he posted on his blog were beautiful and so were the ones from his second shooter Bert Wager. I can't wait to get them all back. Justin also did a great job with our engagement photo. Justin you rock!Thanks!!!!
---
Great!
Reviewed on

11/16/2010
Cassandra D
We just got the CD with all our pictures- they're really great! Justin was really easy to work with. My H and I weren't very comfortable in front of the camera but was very encouraging and helpful. We'll treasure our engagement and wedding pictures forever!
---
Wedding 2010
Reviewed on

10/31/2010
J R
Photographer was great to work with. He has an incredible eye and is so talented.
---
The review is in his pictures!
Reviewed on

8/13/2010
Elyse B
Justin made our day fun and memorable. What we loved most about him was his photojournalism way of taking photos. Not many photos were staged, he really captured the moment of the night. We could not have been happier with Justin and his fantastic photos, we will cherish them forever!
---
Send Message