Home

K Hulett Photography
About this Vendor
Award-Winning Creative Team, Established in 2005
We are married ourselves and love everything about wedding celebrations--whether they are same-sex, religious, elopement, luxurious, DIY, or avant-garde, they are all declarations of love that we respect and honor. We take absolute joy and delight in photographing couples, their friends, and their families locally and around the world. We've photographed so many weddings, yet still become excited and joyful before each unique celebration. We are also pros: We use top-of-the-line gear and take the utmost care with handling and storing your images. We work with the best printing lab in the country and produce gorgeous albums and print products. We are licensed and insured. We would love to work with you and document your celebration!
Details
Artistic, Classic, Documentary, Dramatic, Lifestyle, Modern, Vintage
Bridal Portraits, Day After Session, Engagement, Trash The Dress
Getting Engaged, After Party, Rehearsals + Parties, Wedding
Destination Wedding Packages, Destination Weddings, Online Proofing, Digital Files, Printed Enlargements, Wedding Albums, Photo, Second Shooter Available, Social Media Sharing
Contact Info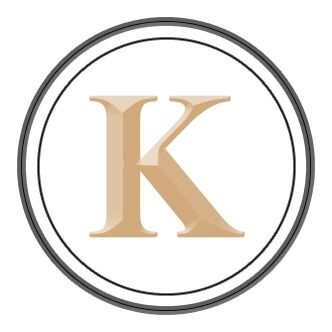 Reviewed on

3/31/2016
Nicole T
Hiring Kevin and Katie to photograph our wedding was one of the best choices we made in the wedding planning process. We hired Kevin and Katie for our NYC wedding in December, 2015 after meeting them in Paris the year before, where they photographed our very good friends... Read More wedding. They are incredibly professional, their work is unbelievable (I cry when I look at our wedding photos, they are UNREAL), and the cost is incredibly reasonable. From the minute we met up with Kevin and Katie for the wedding weekend (we did an engagement shoot the day before the wedding in Washington Square park) we just felt like we had known them forever. It's so important to feel comfortable with your photographers, they are with you the whole day in very intimate moments. We also had 2 other close friends hire them as well! We all just love Kevin and Katie. They feel like family now! You won't regret hiring Kevin and Katie!! Don't think twice!
---
Reviewed on

3/29/2016
Sara C
As any mother of the Bride will tell you, I was on pins and needles for this long awaited day. Kevin and Katie were so easy to work with and made us completely comfortable. From the engagement photo shoot, to the meetings, and finally, the big day... Everything went exactly as... Read More planned. We have nothing but good to say about their demeanor and professionalism. They were very respectful of our religious beliefs. Rules that they were not accustomed to, didn't even phase them. Also, my daughter (the bride) is completely deaf and only communicates through sign language. Katie (especially) was able to communicate with her and made a huge effort to set her at ease. I'm very thankful for this, because it helped the rest of us to relax knowing the bride was able to fully enjoy her day. Kevin has a very artistic eye, and we benefitted greatly by having him on board. They both make a great team and work well together. If I had the choice to make all over again, I would choose Kevin & Katie ;)
---
Reviewed on

10/11/2016
Mary P
Kevin and Katie are incredible. Gorgeous photography is only a small part of the total experience they provide. Their creativity, professionalism, and artistry are unmatched. Katie is amazing, and made me feel more like a trusted friend than a client.
---
Reviewed on

7/26/2016
Kimberly
I cannot say enough good things about these photographers. I have been following their work for years and from the moment I saw what they could do I knew they would be photographing my wedding one day. Kevin photographed my wedding in Savannah back in 2013 and to this day people... Read More still talk about two things: how much fun they had and how beautiful our pictures are. My husband and I allowed ourselves two things to "splurge" on, the photography and the open bar. With that said, Kevin was still worth every penny and more. I will have memories to last a lifetime and every time I revisit my photos I am transported back to that time. Thank you so much for everything guys and I hope to see you only get bigger and better. The world deserves to see your work!
---
Reviewed on

4/18/2016
Kevin and Katie are a true pleasure to work with! They were recommended to us by friends who used them for their wedding and we have since recommended them to friends of ours. From the start, Kevin and Katie made us feel really comfortable in front of the camera. They had... Read More lots of great ideas for shots and needless to say we are very happy with the results! Check out their website and blog, the work speaks for itself. We would definitely recommend Kevin and Katie :)
---
Reviewed on

4/10/2016
My husband and I were married in May of 2010 and we love everything about our wedding, but we still agree that choosing Kevin and Katie as our wedding photographers was the best decision we made during the wedding planning process. We had a very small destination wedding with... Read More only family and our closest friends, and it was key for us to have photographers that would blend in with such an intimate occasion. Kevin and Katie exceeded all of our expectations! In fact, many of our guests thought that we had already known them for years because they fit in so perfectly! And now when we look back, they feel like good friends who were a big part of our special day. From the moment we met them, they put us at ease, and their creativity and excitement were infectious. We completely trusted their vision, and we were speechless when we received all of the stunning photographs. There is no way that we could ever thank them enough for the way they captured all of the joy, love, and emotion of that day!
---
Reviewed on

4/10/2016
My wife and I had several things go wrong on our wedding day. The wedding planner called off to play in a symphony, the DJ didn't show, and the rooms at the venue were broken down hot messes. However, Katie and Kevin managed to not only show up in the Ozarks in Missouri for... Read More our wedding, but, they came early to recon the venue, come up with a plan, and were courteous and professional the whole day. The pictures themselves were not only great, but, they captured the essence and character of our small little wedding at the winery on the hill. We were even able to coax Katie and Kevin into having a little fun at the reception by allowing us to take pictures of them. That was so much fun. I highly recommend Katie and Kevin. They have great chemistry as a team and they have impeccable professionalism, yet, approachable and open-minded. Thank you, guys!
---
Reviewed on

4/09/2016
Meghan R
From the moment I contacted Kevin and Katie about being our wedding photographers, I was blown away how professional yet how personable the whole experience was. They listened to our requests and truly captured our special day. I got the pleasure of having Katie with me at the... Read More beginning of the day, and right from the start she felt like an old friend. She understood my vision and made it come alive in the photos. My wonderful husband, who hates having his photo taken, was extremely pleased with how fun and enjoyable it truly was to have Katie and Kevin take our photos. The moment we received our pictures, I knew we had made the right choice having Katie and Kevin photograph our wedding. Words can not describe how much these pictures are cherished and how perfectly they captured our day. I want to do it again, just to have them photograph it again. Thank you both so much, from the bottom of our hearts. Your work is amazing.
---
Reviewed on

4/09/2016
Elaine W
Katie and Kevin were the most amazing photographers that I could have ever asked for. As dear friends, they still went out of their way to be professional and get the most amazing shots. The photos they took are something I treasure more than I can say. There were intimate... Read More moments, more formal poses, and fresh ideas that, all combined, has made my wedding album most admired--by me, and my friends. I cannot say enough about their talent, their eye for catching unique shots, and the friendly and caring way that they interact with their clients. I would highly recommend K Hulett Photography as the absolute best choice for anyone's engagement and wedding photography!
---
Reviewed on

4/08/2016
Melissa G
From the moment I saw pictures of a coworkers wedding, shot by Kevin & Katie, I KNEW I needed to hire them when I got married. A number of years later, when we started planning our wedding, and after my initial phone call to Kevin, I knew I REALLY needed to hire them. As we... Read More were waiting for our guests to arrive during the week, Kevin & Katie's arrival was one of the ones we were most excited for! And they made us feel like they were just as excited to be there- you could tell it wasn't just another job for them, it was like it was their friends/ family getting married. And they "got" us- it came through in every picture!! 5 years later, we look through the pictures they shot and love every one of them- even the one I didn't want to take, with the horse... I LOVED that we were the bride and groom but I love that the shots they took were unique to us! They aren't just photographers, they are artists and they are now part of our family! So much so, that we have tried to see them when we are traveling and close to them!
---
Reviewed on

4/06/2016
If you want memories of one of the biggest days of your life, you'll want Kevin and Katie there to capture those memories. Their photographs aren't simply pictures of your wedding, they are your biggest moments turned into artwork, something you'll treasure for the rest of your... Read More life. They are a dynamic couple who are the ultimate professionals and will put you at ease! There are none better!
---
Reviewed on

3/31/2016
Kevin and Katie are an incredible team. Professional, caring, experienced and talented. We hired them to photograph our elopement in Italy. They arrived at the wedding venue a few days prior to scope out locations to ensure we got the best possible photos. On the day, they... Read More were there from start to finish and even dealt fabulously with storms forecast all day! They are relaxed and go with the flow making the day fun and stress-free. In between rain, they managed to get a great variety of photos for us that we treasure more and more every day. In addition to the wedding, we also had a pre-wedding shoot in Milan and Katie fitted in a mini boudoir session on my wedding day - these extras made it really good value for money. Wouldn't hesitate in recommending K Hulett Photography to anyone, internationally. They are super lovely and produce timeless and beautiful images. We wished they lived closer to us in Australia so that we could hire them more often!
---
Reviewed on

3/30/2016
Kevin and Katie Hulett were amazing. They were able to capture all of the best moments of our wedding. Our wedding was local for us in Baltimore, MD. Even though they were not local, it was not a problem for us. Leading up to the wedding was very easy. Kevin and Katie... Read More arrived the day before to capture our rehearsal dinner, and the following day for the wedding. They have an amazing way of every picture being unique and artistic. I have seen too many wedding albums that are very boring, where you can tell the photographer is going through the motions. That is not the case with the Hulett. All of the photos have impeccable timing, for example: our dance where I dip my wife, the mother blowing bubbles as we leave the church, my dad (who never cries) rubbing is eye, or the kid break dancing on our dance floor appears to be levitating. A good photographer will get one or two good photographs for the day, but for Katie and Kevin, the list goes on and on. Thank you for capturing our day to last a life time.
---
Reviewed on

3/29/2016
Jenna G
I knew the wedding pictures was one of the most important decisions for my wedding. I spent a lot of time looking into photographers and when I found Kevin and Katie I knew they would be perfect. Kevin shot my wedding, he instantly became part of the family, everyone loved... Read More him which made the pictures that more amazing since everyone was so comfortable with him. Katie made my wedding album which turned out perfect! All of the pictures were amazing, so amazing that my best friend hired them for her wedding years later!
---
Reviewed on

3/29/2016
Erin D
Katie and Kevin are the BEST! We brought them to be apart of our destination in Mexico and it was the most memorable part of our wedding! They are so easy to work with and captured our day perfectly!!!
---
kevin is amazing!!
Reviewed on

8/25/2010
shannon l
Kevin lives in Utah but travels all over the world taking beautiful photos. His work is amazing and his travels sound expensive but, he was cheaper then most photographers i found in KC. He was also by far the best. We were extremely happy with our pictures and kevin is a great... Read More guy to work with too!
---
Meet The Owner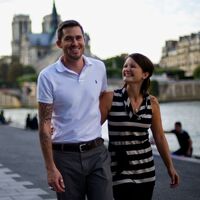 Kevin & Katie Hulett
The Huletts are an award-winning husband and wife photography team who have operated their international wedding photography business since 2005. They have lectured multiple times at the prestigious Wedding and Portrait Photographers International (WPPI) convention in Las Vegas. Kevin & Katie's work has appeared in major publications such as Rangefinder, PDN, JuneBug Weddings, Style Me Pretty, and French Wedding Style and they have been recognized on Rangefinder Magazine's "Wedding and Portrait Photographer 'It' list." They live in Bellingham, WA, with their two daughters and puppy, Peaches.