Home

Kristy's Artistry Design Team
About this Vendor
Award Winning, Celebrity Artistry Team
KADT is an 18 time National & International Award Winning Celebrity Stylist Team that are leaders in the industry. With decades of experience in HD makeup and hair application, our team delivers the perfect look for your event. We serve a global client base for film, television, production, comp cards, fashion and lifestyle magazine shoots, as well as, weddings, runways and red carpet. As seen on, 'Say Yes to the Dress' and E!, we've been voted Best of Weddings for 7 years running with the Knot & Wedding Wire, as well as, being voted Best in Orlando/Central Florida. "Everything that we do, we approach with a spirit of excellence. The things that are important to our clients are of utmost priority to us. And it is our passion to make everyone look and feel their very best."
Details
Beauty Group Bookings, Hair + Makeup Trials Available, Hair Stylists, Airbrushed Makeup, Eyelash Extensions, Makeup Artists, On-Site Hair + Makeup, Beauty







Contact Info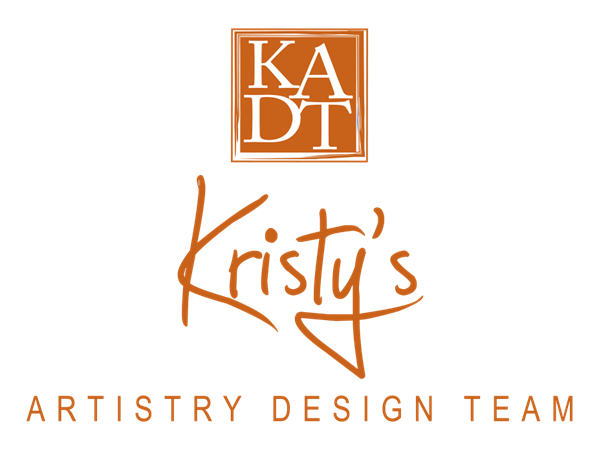 Reviewed on

1/02/2018
Ali H
Kristy Alonzo is definitely the best hair and make up artist in the Orlando area. Not only are her skills amazing but she is an awesome and fun artist that brightens up any dull mood! She was very accommodating with scheduling my trial run and even allowed my mom to have a trial... Read More run as she was very nervous about what her hair would look like. Looking back on my experiences with Kristy, she's so great that she does not even need to do a trial run! My hair and make up were exactly as I ever imagined on my trail run day and she ensured me it would be even better on my wedding day...which was hard for me to comprehend. She was definitely correct when she said that, my hair was flawless and my make up made me look the prettiest I've ever seen myself. I definitely felt so beautiful just by her work. I can say the same about the team she brought with her on my wedding day. I am still getting compliments to this day about how beautiful me and all my girls looked at the wedding. The girls were very happy with their styles and Kristy ensure a smooth getting ready process with enough stylist to accommodate my larger bridal party. Hair and make up was part of my gift to my bridesmaids and I don't regret it one bit! I chose to do the airbrush make up and so did all of my girls. Believe me when I tell you it was the best decision I made! After dancing the night away, sweat and all, that make up didn't budge! I looked flawless all night. Simply amazing!
---
Reviewed on

12/06/2017
Allison K
Kristy and her team are absolutely amazing to work with! I started to panic when I realized I waited a little too long to start finding a hair & makeup stylist for my wedding day for 9 people, but I searched all over The Knot and got information & quotes from a handful of... Read More places. I was emailing with Kristy and she suggested a call to get to know me & about my wedding, and to me, this confirmed that this was the team for me. I worked in hospitality for a number of years, and anytime I get service that is above and beyond, that speaks volumes to me! Kristy was a pleasure to speak to and I knew right away that she was the one for me! On my wedding day, it was her and two other stylists (I had 9 appointments!), and they were actually early (!) and ready to go right at 9am. It was such a relief! My hair and makeup looked STUNNING for my big day and everyone in my bridal party looked flawless! I was so impressed by her and her team and I would absolutely recommend working with them!
---
Reviewed on

5/24/2016
Melissa K
If there was an option for 10 stars, I would give them, as 5 just isn't enough. We booked Kristy's services for our April 21 wedding and I am so glad we did. We did a trial run 2 days before the wedding for my bachelorette party at Disney (as we came from NY for our wedding)...I... Read More was in awe when she got done! She listened to exactly what I wanted and made it happen. The morning of our wedding, Kristy and Jen arrived at 5:00am, coffee in hand and smiles on their faces, to do hair and makeup for my mother and I, as well as hair for the remainder of the bridal party. They showed the utmost respect and professionalism, but made it extremely fun at the same time. Kristy has a personality that just makes you like her and trust in her - for good reason. Thank you doesn't do justice for how incredibly beautiful we all felt that day - I am so glad Kristy was a big part of that. Her talent is bar-none, and it's easy to see that she loves what she does. Anyone who is thinking of using her, please do. You won't regret it!
---
Reviewed on

3/21/2018
Kalina D
I have never felt so beautiful! Kristy and her team did an amazing job with myself, my bridesmaids, my mom and mother-in-law. Everyone felt gorgeous and the photos reflect that. Highly recommend!
---
Reviewed on

2/17/2018
Courtney O
Hair and make up was on point and lasted all night and even into the next day.
---
Reviewed on

1/16/2018
Liesl B
I can not say enough how amazing the girls were with Kristy's artistry. Stacey did my hair and make up and she is truly amazing. She was so patient with me. I was unsure if I wanted to wear my hair up or down and she really listened to my questions and concerns. And it looked... Read More stunning day of! I'm so fortunate that my photographer recommended Kristy's. I had a total of 11 makeup services and 9 hair. There were 5 ladies their that morning. They were early, quick and super professional. I have been in a handful of weddings and I have long thick hair and I can always tell how irritated the stylists can be with my head of hair. But not the lovely ladies of Kristy's Artistry. They were enjoying themselves, but all while staying so professional. Which is really important to me. They blended in perfectly with all my bridesmaids. It was the best day and they made it even more enjoyable because we all looked so beautiful. They are quick to answer all communication, and worth every penny! I also loved how flexible they were with the location of where we getting ready. It changed about a month before the wedding and they totally understood, no questions asked. Overall, I had an amazing experience and if you have the opportunity to work with Kristy's Artistry do it!!
---
Reviewed on

12/27/2017
Laura C
Kristy's Artistry Design Team is simply the best in the business! I am so glad I trusted them with hair & makeup on my wedding day, not only for myself, but for 6 others in my wedding party as well. I had the pleasure of working with Jackie, who from my trial to the big day,... Read More made me feel confident & beautiful. She kindly listened to my hair/makeup ideas, made some great suggestions, and adapted them to personalize my wedding day look. Overall, I am very happy with my experience and would highly recommend to all other brides who are searching for exceptional hair & makeup services!
---
Reviewed on

12/24/2017
Kelly C
Emily is amazing! Definetly recommend kristy artistry, all my girls loved their hair and makeup!
---
Reviewed on

12/15/2017
Ariana L
Hands down the best team ever. This is my second time working with them and that is because the first time was AMAZING. So fun, professional, and INCREDIBLE work. I felt like a fairytale princess. Thank you so much for everything!
---
Reviewed on

12/12/2017
Jenn C
I had a Disney wedding in October and was very pleased when I reached out to Kristy's and they responded right away! I booked them about a year in advance and they were fantastic about responding quickly to my emails and explaining how they normally did things for out of towners... Read More like myself. All of my bridesmaids loved their makeup. I have medium to oily skin and their airbrush makeup did. not. move. at ALL all night. I did a trial with Jackie who was also the main stylist for my day as Kristy was out of town. She was very friendly and understood exactly how I wanted my hair, but it took a bit of trial and error for my mom. I'd also caution that while they offer blow outs, they don't really "blow out" any hair, they mainly use straighteners to style and they don't have a large selection of combs to use. They also don't sell lipstick or lipliners, so I had to make a mad dash to Macy's to make sure my bridesmaids had a way to touch up their lips after dinner/drinks. Overall, I would definitely do it again, but I would go in a bit more prepared than I was.
---
Reviewed on

12/11/2017
Carley N
They did an AMAZING job on my bridal parties hair and make-up!! We were absolutely impressed. They arrived on time, and finished on time! My hair was absolutely flawless, and looked amazing in the photos. Would absolutely recommend.
---
Reviewed on

12/10/2017
Michelle L
Isa Ruiz made my hair dreams come true. I was beyond happy with how I looked and can't thank her enough!!
---
Reviewed on

12/06/2017
Michelle L
Kristy and her team did an amazing job!!! I couldn't have dreamed of a better day. As a bride you stress the most over the hair and makeup. Kristy eased my mind and held my hand through it all. My special day was even better because of how amazing my hair and make up were. My... Read More mom got her hair done by Isa and literally cried she loved it so much. Isa also came up with an idea for one of my bridesmaids and it came out phenomenal!!!! It was so cool. It was a braid and beautiful curls. All of our hair held up so well. Not a single movement lol well a little. I would recommend there team to anyone!!!
---
Reviewed on

12/04/2017
Karen S
There are not enough stars to give Kristy and her talented team of ladies with Kristy's Artistry Design Team. Both personally (for my own portraits) and professionally, I love Kristy's work! As a fellow member of the Central Florida wedding community, I know that having a... Read More strong makeup artist is priceless. Having my clients feel truly gorgeous on their wedding day is guaranteed with Kristy and her team. I can't recommend them enough times! Karen, Mission Inn-Howey in the Hills
---
Reviewed on

12/02/2017
Joanna B
Kristy's Team did a fantastic job on our wedding day! We had 22 services booked (11 hair & 11 makeup) and they were able to get it done all before noon! Everyones hair and makeup came out FLAWLESS and stayed that way throughout the 10+ hour day. I couldn't be more pleased.... Read More Emily was my stylist and she was amazing. Everyone is so sweet and professional and really listened to what the girls were looking for. I would use them for all of my future events!
---
Reviewed on

12/02/2017
rachael j
Jenn did a fantastic job on my hair, I would highly recommend her.
---
Reviewed on

12/01/2017
Becca H
Kristy and her team are AMAZING at what they do. They are great to work with and are extremely talented. They did my hair and makeup, and I couldn't have been happier. I loved my trial, and they were super open to any tweaks I wanted for the day-of. You really can't go wrong -... Read More they nailed whatever style or request came their way from my bridal party as well. It was perfect; I felt great on my big day and loved how it turned out in my photos that I'll treasure forever! Thank you, Kristy's Artistry Design Team!! You guys rock!!
---
Reviewed on

12/01/2017
Samantha K
If you're looking for beauty services in the central Fl area, please look no further than Kristy's! From the very beginning - the very first email - they were so accommodating and kind! I didn't live in the area where my wedding was taking place and Kristy's went above and... Read More beyond to work with my schedule for trials and meetings. My stylist, Jackie, was absolutely amazing!! From the moment I met her, we had that best time together and she executed my beauty vision for my wedding far better than I could have imagined! On the day of my wedding, Jackie and Annette were not only on time, but early - the first ones at my venue! They were so professional and fun and everything went right on schedule (we even had some extra time)! Everyone who got services from them looked amazing! I had several bridesmaids who have been in a lot of wedding and they also thought Kristy's was the best! I could go on and on about how great they were but I'll end by saying, you are in great hands with Kristy's. I would recommend them to any bride!
---
Reviewed on

11/30/2017
Josie R
After struggling to find someone to do my makeup and my bridal party's I found Kristy's Design team. I only used them for makeup as my hairdresser for 10 years did our hair. From the moment I contacted them I knew they were the ones. They were so easy to work with and eager to... Read Moreauyfcbefvrafaxtfuutwwtrufxwrzdburayxxw help. They answered all my questions. Emily is the sweetest and was a god sent on my wedding day I was extremely nervous to the point that I was sick and she saved the day by making me look flawless and helped to calm my nerves. She is so patien, kind, and talented. Everyone's makeup was beautiful. Thank you again! This company is amazing and you won't regret picking them
---
Reviewed on

11/30/2017
Lisa D
Amazing! Highly recommend Isa Ruiz!!!!! She is awesome.. does such a beautiful job.
---
Reviewed on

11/30/2017
Amy C
I had my hair perfectly done for my wedding day!! Thanks to Isa at Kristy's, it was just what I wanted!!!
---
Reviewed on

11/29/2017
Beth S
Kristy and her team are absolutely amazing! They made myself, my mom, mother-in law, and four bridesmaids look stunning for my wedding. I couldn't have asked for a better hair and makeup crew- I highly recommend them for their professionalism and expertise.
---
Reviewed on

11/29/2017
Catherine Troy B
Kristy and her team did an amazing job for my wedding! She did a total of 8 make-up and 8 hair and finished on time and everyone looked lovely. I absolutely loved my hair and make up. I would highly recommend them!
---
Reviewed on

11/28/2017
Dawn F
Kristy's came highly recommended by our wedding photographer. The artist, Christina was very professional and easy to work with. She provided hair and make-up for five of us and we couldn't be happier with the service!
---
Reviewed on

11/28/2017
Jasmine G
Kristy and her team were AMAZING! I loved my hair and makeup and so did my bridesmaids and mothers. I thought everyone (including me) looked gorgeous. I was very happy that I chose this team. Kristy is a preferred vendor at Mission Inn Resort and I knew I wanted her team once I... Read More saw what they did for 2 of my friends weddings. Highly recommend!
---