Home

Kurt's Kustom Keepsakes
About this Vendor
Your Official Sponsor of Fun!
Our unique open air photo booth uses green screen technology to produce one of a kind images for you and your guests. We print full 4x6 images for them to take home and provide an online gallery for FREE download. You choose the background images specific for your theme! We also do scrapbooks!
Details
Online Proofing, Digital Files, Photo, On-Site Printing, Photo Props, Video Booths, Photo Booths, Social Media Sharing
Contact Info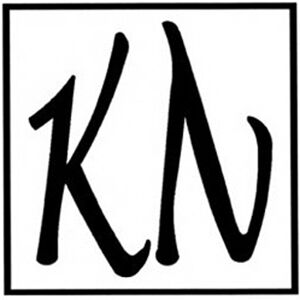 Reviewed on

9/25/2017
Nicole Z
Wonderful, affordable, well versed in wedding and will keep your wonderful day on track so you have to worries!!! Photo booth is a must have and at the end of the night you get a great photo booth with all pics taken during your day!!! He is great!!!
---
Reviewed on

10/30/2016
Jackie Z
Everyone loved the photo booth! They loved how you could fit a ton of people and that this was different than other photo booths! It was perfect!
---
Reviewed on

10/30/2016
Thomas D
Best decision I ever made was to have photo booth at the reception . Our family and friends loved it . The highlight was at the end of the evening to receive a scrapbook from the PhotoBooth :)
---
Reviewed on

10/30/2016
Lisa C
The photo booth was so fun. Everyone loved choosing from the 6! Different backgrounds we got to choose from. The props were great and the workers so professional. Everyone got a copy of their photo and one to put in a keepsake album, which the guests got to sign. And we got the... Read More book that night! It's so much fun going through this album. We definitely recommend the photo booth!
---
Photo fun
Reviewed on

10/28/2014
Melinda V
We had Kurt as our wedding photographer along with kurt's Kustom Keepsakes. The photo booth was a hit. All of our guests absolutely loved the photo booth. There was a wide assortment of props. The employees were awesome as well. We also loved to be able to pick our backgrounds.... Read More Our guests were able to take home a photo along with leaving one for us with a personalized message. Would recommend kurt to everyone looking for a photographer and photo booth.
---
my favorite!!
Reviewed on

10/22/2014
I absolutely loved my photo booth! I got to pick my own background..not one, but like 6! Me being a Yankees fan and my husband being a Tigers fan, we didn't need to fight over which stadium we were going to use as a background choice. Not like he would have one that fight... Read More anyways. I also got to pick a really uncomfortable one that I knew my silly drunk friends would get a kick out of, best background ever btw. They even made me a keep sake photo album with everyone's picture and well wishes! I can look at this and make fun of my family and friends forever. I will enjoy doing that for years to come!!!
---
Awesome Photo Booth!!
Reviewed on

10/19/2014
Courtney G
We used Kurt's Kustom Keepsakes Photo Booth at our wedding reception and it was a hit! All of our guests commented on how much fun it was, especially compared to other photo booths they had seen at weddings. We liked how the photos were full 4x6, everyone got a photo, how many... Read More people you could fit in a shot, and the scrapbook we got to take home with all of the photos. All of the props were tons of fun too! We highly recommend using this photo booth!!
---
Such a hit!
Reviewed on

10/13/2014
Sam P
I chose to have Kurt's photo booth at my wedding reception and it was a HIT. It is a great size for group pictures as well as couple photos. And the backgrounds that are available to choose from for the green screen is infinite! Guests raved about the service, as they were able... Read More to each keep a copy of the photo as well as putting one copy into a photo album created by Kurt and his crew and given to my husband and I. Kurt is the way to go!
---
a must have!!
Reviewed on

10/13/2014
Having kurt and his photo booth at my wedding was one of the best decisions I made, and his staff was wonderful. My guest loved it I received so many complaints on it. While I didn't get to enjoy it as much being the busy bride from the pictures you can tell everyone else did... Read More especially my ham of a flower girl who was in there every second she could. I highly suggest this to anyone whos looking for a photo booth plus the green screen adds a bit extra being able to choose 5 of your own backgrounds to really customize to you and your wedding and the guest go crazy and get really into it. Also get the scrapbook!!!! Worth the extra amount but won't be disappointed and you get that at the end of the night with lovely notes from your friends and family!! I've only been married 2 months and probably looked through that thing a dozen times it's awesome to see your guest having a great time and hold you over till your wedding pictures are done.
---
Kurk was a pleasure to work with
Reviewed on

10/07/2014
Resa W
When I chose to have a photo booth at my wedding, I wanted something unique. After searching online, I found Kurt's Keepsakes and his green screen added the unique factor I was searching for. After expenses began to pile up, I started to worry about my decision to have a photo... Read More booth, but it was so worth it. It provided my guests with a fun thing to do and made my wedding memorable. I can not say enough about how friendly, warm, and passionate Kurt is about his job and about his clients. He is a very fun person and will go above and beyond to meet your needs. We decided to get a scrapbook with our package and are so happy with that decision. It is beautiful and will help us to remember each wedding guest and the unique personality that he brought to our wedding. I have so many fond memories of working with Kurt, and I would recommend him in a heartbeat to anyone looking for that special thing to add to your wedding day.
---
Awesome Addition!
Reviewed on

7/14/2014
The green screen is such a fun addition to have at your wedding reception!! Unlike other photo booths, the green screen is open, allowing you to fit larger groups of people in the photo. Kurt will create any backdrop you want, allowing your guests to choose between different... Read More backgrounds! At our reception, we had our guests take a photo home with them and also put a copy into a scrapbook, so my husband and I could have it as a guest book. Kurt and his team provide the book, paper, stamps, and markers! All your guests have to of is take their picture and have fun! The ladies that help with the green screen are upbeat and have as much fun as the guests! I am so happy that we had the green screen at our reception. It is evident that our guests had a blast with it when we look back through our scrapbook! It added a lot of laughs to our reception night and memories that have been captured to last a lifetime!
---
You can't go wrong!
Reviewed on

12/20/2013
Krista N
I first met Kurt about 10 years ago when he was taking photos for a non-profit organization I worked for. When I saw how beautifully his work turned out, I knew that choosing Kurt to photograph my wedding was the only way to go when I began planning. I didn't initially think... Read More about including the photo booth option in my package because it was a newer service and I didn't know much about it, but mere days before the wedding Kurt and I decided to go for it and had it set up at the reception. It was a HUGE hit with my guests! Everyone had a blast choosing props and picking the right background for their photos and 3 years later I still get a kick out of looking at everyone's pictures. Working with Kurt has always been a pleasure, and his professionalism, variety of extras, and beautiful photographs ensure that he will be in charge of our pictures for years to come!
---
Photo Booth a must have at your wedding!!
Reviewed on

12/17/2013
Sarah H
I am so glad my husband and I chose to include Kurt's Kustom Keepsake as part of our photo package. Not only was it a blast for our guests at the wedding, but it is pure joy to be able to look back at the memories in the book full of the pictures taken we were given. We got... Read More to pick 4 different backdrops, customized to our style and taste, then the guests got to pick from those. Kurt's team set up in a nook off to the side of the bar at our venue and attracted our guests like flies! His team was KURTeous (haha) and accommodating to everyone. Tons of props were provided, Kurt's team did all the set up and take down of the booth area, and all we had to do was show up, act silly, take pictures. They even provided stamps and markers for the guests to write notes and decorate. Not only did each guest get a copy of the pictures they took, but one copy was put into a book for my husband and I to keep for our own! This is the best part. I love to look through that book at all the crazy memories of that perfect night. All in all, I would recommend Kurt's service to anyone looking for a great photographer to capture their perfect day! Kurt's Kustom Keepssake was an added bonus and delight, and I couldn't be happier with my decision.
---
Green screen was so much fun!
Reviewed on

10/11/2013
Abigail B
We used Kurts kustom keepsakes for our green screen at our wedding reception. They set up shop right outside the hall in the foyer. I got to pick 4 different backdrops, and when my guest came up they got to pick which one they wanted also. I made everyone get a picture when... Read More they came into the reception like they were on the red carpet. Then they got to take there picture home with them as a favor. Something to remember the day by. While all this was going on Kurt and Becky were making me a scrapbook of all the pictures that were taken and people were signing them. It is awesome to go back and look at all the ridiculous pictures which what people wrote as our congratulations. Way better then just having a guest book. I recommend Kurt and his team over and over again! So happy that they were part of my special day..
---
Meet The Owner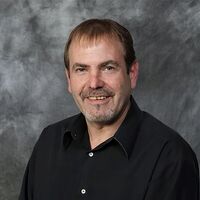 Kurt Nielsen
Thank you for taking the time to check us out! Kurt has been a portrait and wedding photographer in the Greater Toledo Area since 1986. In 1997, he opened Kurt Nielsen Photography. In 2009, he added Kurt's Kustom Keepsakes Green Screen Photo Booth. We are the ONLY photo booth in the area that allows your guests to choose their background for EVERY image that is created! We are the ONLY photo booth in the area that prints FULL (ready to frame) 4x6 single image photos for EVERYONE in EVERY PHOTO, EVERY TIME! Every photo booth event that we do is fully customized to the client needs.