Home

La Tranquila Ranch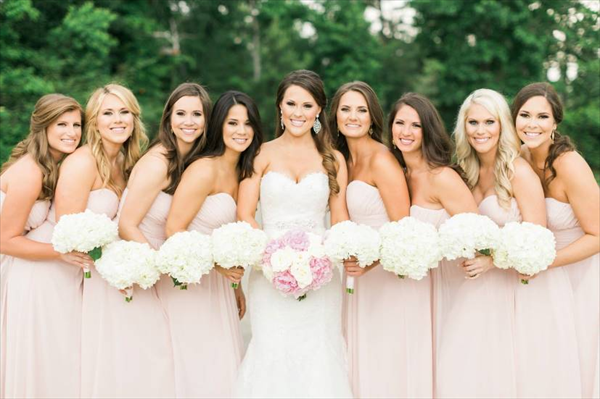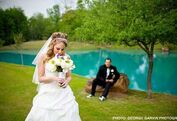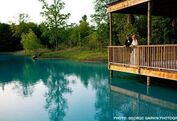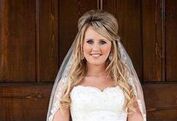 About this Vendor
Tomball's finest wedding venue.
La Tranquila Ranch is Tomball's finest wedding venue. La Tranquila Ranch offers two venues. Each offers gorgeous outdoor ceremonial settings. We welcome outside catering. Packages starting at $2999. We also offer custom packages to fit any bride's needs.
Amenities + Details
Amenities
Handicap Accessible

Liability Insurance

Indoor

Reception Area
For more details about amenities, please message the Venue.
Contact Info

9418 FM 2920 Rd, Tomball, TX
There are not enough words
Reviewed on

4/16/2014
Nickole M
La Tranquila Ranch surpassed my expectations ten times over. Kevin and Ana ensured that my day went beautifully. They were so incredibly accommodating to all of my requests and went above and beyond. They put so many personal touches that I did not have time to focus on and made... Read More everything look spectacular. They were so polite and friendly and had no issues with me making changes two days before my wedding. They even through in items that there was usually a charge for at no cost to me to make my day as beautiful as possible. The way the venue photographs is amazing. The property is breathtaking and the ballroom and bridal suite are absolutely stunning. I know that my wedding photos will be more than I could hope for with the amazing aesthetics and scenery La Tranquila Ranch has to offer. The value of this venue is astonishing to me. It is truly high-end on a budget. We were so impressed with La Tranquila Ranch and everyone came up to us to tell us how beautiful and nice everything was. I cannot thank La Tranquila Ranch and Kevin and Ana enough for giving me one of the most amazing days of my life!
---
Wedding
Reviewed on

4/08/2014
Laura H
Amazing wedding venue! Extremely accommodating and flexible. Ana and Kevin were wonderful to work with. My wedding ceremony was outside in front of the Ballroom and my reception was inside the Ballroom - it was absolutely beautiful and I loved every minute of it! I would... Read More definitely recommend La Tranquila Ranch to any bride.
---
Amazing!
Reviewed on

11/02/2015
Farra
Everyone at La Tranquila Ranch is a pleasure to work with! I booked a year in advance, and throughout the entire process they were quick with responses to any questions that I had. When it finally came down to our big day, there was not one single glitch! Everything was set up... Read More beautifully! I could not have asked for a better venue to hold my special day at. Thank you to Cindy, Kevin, Savannah and everyone else who was there to make sure everything was perfect!
---
Reviewed on

11/01/2015
Dave
Excellent service
---
Reviewed on

10/31/2015
Mrs. L
Friendly staff and very helpful. Cindy was quick to respond all my emails!
---
Reviewed on

10/31/2015
angie m
I love the fact that my centerpieces and table set up came included in the package! Great team, fast communication, def. will recommend!
---
My wedding
Reviewed on

10/31/2015
My wedding at the Tranquila ranch was wonderful . Cindy took care of everything and had complete detication and was very responsible at keeping everything In check. I recommend the Tranquila ranch to anyone that wants to have an event because they will work with you to have... Read More the perfect wedding.
---
Bride
Reviewed on

10/31/2015
My wedding at the Tranquila Ranch was something very beautiful, everything was done very well and prepared. The food and the service was awesome. I'm recommending Cindy Vidales for her preparation, dedication and because she really focused on the small details. I recommend the... Read More Tranquila ranch because it's a really beautiful place and excellent in all its areas.
---
Reviewed on

10/31/2015
Israel B
The staff is great! They made my wedding day memorable!! Thank you!
---
Perfect in every way
Reviewed on

10/23/2015
We got married by the tree and had our reception in the villa. This venue was perfect! There was a place for the bridal party to get ready and also somewhere for the groom and his groomsmen to hang out before hand. Cindy and Kevin were who we mostly worked with and they were so... Read More fast to answer any questions we had. I really liked that we were able to use their centerpieces and add in our own little touches if wanted. That helped save on the cost and also they have a great selection. Cindy and Kevin made sure that we had everything needed for our wedding night and made our day very stress free. I would defiantly recommend this venue to people.
---
Reviewed on

6/06/2015
Tori M
I absolutely fell in love with La Tranquila Ranch as soon as my then fiance and I walked around. It was everything that we had expected and more. We had our wedding and reception in the Villa, which had so much character that we were looking for. It was the perfect location. The... Read More staff were so friendly and so amazing during the whole process. Kevin and Anel made the planning so much fun and they were so flexible. It meant so much to me when they helped me make arrangements for when my mom passed away a few months before our wedding day. During that time they we're so supportive and helped us with what ever we needed. Our wedding day went so smoothly. Even when it seemed like there would be a few hiccups, they stepped right in and took care of it right away. If I could go back and re-live that day, I wouldn't change a thing. Thank you so much for the amazing experience and a beautiful wedding day, La Tranquila! You guys are amazing! :)
---
I could not recommend this venue and these people enough, I thoroughly enjoyed working with them!
Reviewed on

4/28/2015
Cheya J
After looking at many venues in the Houston area I immediately fell in love with the warmth and beauty at La Tranquila. It was everything I was looking for. The grounds are lovely and Ana & Kevin are great to work with. They are helpful, attentive and I actually felt like they... Read More cared about my wedding/reception - I wasn't just another number that they were fitting into a 4 hour time slot. Everything leading up to and including the day of our wedding went smoothly and it was a pleasure to work with them. All of our wedding guests raved about the beauty of the location, the food, the service, everything. I could not recommend this venue and these people enough, I thoroughly enjoyed working with them!
---
Amazing!!!
Reviewed on

4/28/2015
Amony W
All I can say is Amazing!! They are just wonderful. To have worked with such great people that actually care about you and your event was such a great feeling. They helped through so many things even when I had trouble paying or I wanted the ballroom to look a certain way but... Read More couldn't afford to make it look that way, they found a way to make it happen. I am forever grateful for this. My wedding day was amazing and honestly it was all because of La Tranquilia Ranch.
---
TRANQUILA RANCH IS AMAZING
Reviewed on

1/21/2015
Ana C
I don't even know where to begin the staff, the place, the price I mean everything was amazing! My husband and I had the best time of our life. Anabel and her team were with us every step of the way, making sure we had what we asked for, we enjoyed our very special day and that... Read More every guest felt at home. The ranch is a beautiful, magical place to get married. It was beautifully decorated and most importantly the staff made us feel at home. Debra (wedding coordinator) was the most lovable and adorable person, everyone in the family loved her! We had the most amazing wedding with the help of la tranquila ranch.
---
Amazing Venue!
Reviewed on

12/09/2014
Madison M
My wedding couldn't have been more perfect at the Villa venue at La Tranquila Ranch. It was absolutely wonderful! The staff and everyone there was super helpful! I would recommend this venue to everyone!
---
AMAZING!
Reviewed on

9/25/2014
Christine B
This place is great, my guests loved it, I loved it, beautiful area!
---
My reception in heaven
Reviewed on

8/22/2014
My reception felt like we were in a heavenly peace. Awesome staff, excellent venue
---
Great venue and staff!!!
Reviewed on

8/20/2014
Osaze A
Kevin and his staff were super helpful from day one. They where there to help guide me along the way and answer any questions I had. They worked with me within my budget and were up front about all cost. The venue was perfect and beautiful. They made sure everything ran... Read More smoothly on my wedding day from beginning to end! Glad I choose them for my special day!!
---
Villla = Awesome venue
Reviewed on

8/13/2014
Heidi L
We got married at the villa, one of the two different sites at this venue. We had an outdoor ceremony which was gorgeous, and the indoor reception was almost as beautiful. The food, which was included, was about average wedding food. The venue also allowed you to bring in... Read More your own alcohol which was important to us. It also provides a day-of coordinator who was quite helpful.
---
Wonderful!
Reviewed on

6/11/2014
Stephanie D
All of the staff provided a lot of suggestions as far as decorations and vendors. They were very organized and cared a lot about what the customer wants. Ana Rodriguez is the best and she responds to emails and calls right away. They hold two open houses each year, and they have... Read More a lot of great vendors in attendance that have very affordable prices. On the day of our wedding, they had one of the staff help out with decorations and receiving the cake and flowers. They also made sure that the bride and groom were taken care of during the reception as far as food and drinks. My husband and I were very satisfied with their service!
---
Beautiful facility
Reviewed on

5/06/2014
Crystal A
We booked the ballroom, and I really don't think we could've found a place that beautiful for that price. Everything looked perfect the day of and the planning was a breeze minus a few snags.
---
ABSOLUTELY WONDERFUL!
Reviewed on

12/30/2013
Courtney W
Our wedding was outside on November 23rd, 2013. Though it was cold, it was PERFECT! I told Kevin and Sophie in advance that if it rained, I wanted to get married in the rain, and luckily it let up right as the service was starting. Our wedding was delayed an hour due to my hair... Read More stylist arriving an hour and a half late to do my hair, but when we got there, everything had been taken care of and went very smooth. Kevin was great the entire reception, and our entire family LOVED the staff! Sophie made sure that my husband and I had drinks all night, and always checked with me before just announcing something. They made our day perfect! I will recommend people to use them for events for YEARS to come. What an amazing experience! Thank you guys so much for everything!
---
December wedding at La Tranquila
Reviewed on

12/26/2013
Kristy B
Everything was done beautifully and they did just about everything I requested! Ana was very helpful and a great day-of coordinator! Price was reasonable compared to so many other venues in Houston.
---
thank you
Reviewed on

12/12/2013
La Tranquila is a Very Nice place for any Event the Value and quality of the personel is Amazing. I had my wedding at the ballroom gorgeous.
---
Perfect Venue- Ball Room
Reviewed on

12/12/2013
Mindy R
Seriously I can't even start to say enough good things about La Tranquila Ranch! I got married on a Sunday in November, and was cursed with horrible weather. I honestly was a little crushed. I had "dreamed" of having my wedding outside at the venue, but that wasn't an option... Read More anymore. The venue had told me they would have to do a "flip" using the reception hall for both the ceremony and reception. This was something I had been DREADING and the La Tranquila staff knew it. Working together we came up with a different plan. They let me use the other venue on the property for FREE for the Ceremony and WOW did they out do themselves!! It was PERFECT!! It was better then what I had pictured!! Throughout the entire day, the La Tranquila staff was there to help me with my every need, even when it involved a problem with a DIFFERENT vendor! The staff, setting, price, and personality of La Tranquila Ranch, really makes it the perfect spot to get married!
---