Home

LaBenz Photography
About this Vendor
LaBenz Photography
There is nothing more special to me then capturing those wonderful moments on your big day! I would be honored to capture those for you! Contact me today about the possibilities.
Details
Contact Info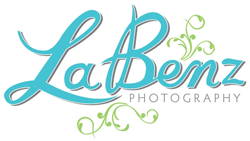 Lincoln, NE
Lincoln, Omaha, etc.
Reviewed on

6/04/2015
Brooke Graham is absolutely amazing! She is a joy to work with and takes fabulous photos! I am slightly bias but my husband''s and I's engagement photos and wedding photos are the most beautiful photos I have seen! I would recommend her a million times over and over! Thanks Brooke for making our engagement and wedding that much more special! -Mallory & Jess ♡
---
Perfect Photographer For Those Perfect Moments!!!!
Reviewed on

8/04/2014
Katie A
Working with Brooke for our wedding and engagement sessions was effortless. She was professional, flexible, and very creative. She allowed my husband and I to be ourselves and found ways to integrate that into the photography. Being photographed isn't always comfortable, but Brooke made it VERY easy. On our wedding day, even with the excessive heat and rain, Brooke captured beautiful pictures of all of our special moments. Something that stands out with Brooke is how personable she is. When I met her, I immediately felt comfortable in her professional abilities. She is confident in her photography abilities, and that is a great quality for a photographer, especially for your big day! I would recommend Brooke to family, friends, and anyone who is looking for a photographer that will capture the special moments in your life perfectly. Her rate that she charges is very affordable compared to other photographers in the area, and I felt her work was of very high quality. Thank you Brooke for all of your hard work!!!
---
Unbelievably Thankful!!
Reviewed on

1/07/2014
Amanda P
Brooke was absolutely amazing to work with!! We had our actual engagement photographed and Brooke was extremely helpful and flexible with our package since we didn't need the engagement photo piece. She was very professional and listened to exactly what we wanted. One of the things that was very important to me were the candid shots because I feel like those capture the best memories. The special moments and memories she was able to capture brought me to tears and are truly priceless. Brooke was at the reception and continued to capture family and friends - we got so many compliments! The turn around time for getting pictures back is amazing and definitely the quickest out of photographers my friends and family have used in the past. I am so grateful for Brooke's work ethic and talent. Without a second thought I recommend Labenz Photography. We will definitely be taking advantage of her talent as our family grows. :)
---
So Happy!!
Reviewed on

7/02/2015
We were very happy with Brooke and her photographs for our engagement and wedding. We have hundreds of shots and the copy rights to everything so that we can print them for our family and friends. Very good value!
---
Simply Amazing!
Reviewed on

11/13/2014
Sarah T
I couldn't be happier that we booked with LaBenz Photography! Brooke was a ton of fun. She listened to what we wanted but had her own creative edge, too. She also did a great job at capturing very true, genuine moments. I highly recommend LaBenz Photography!
---
Wonderful experience
Reviewed on

10/19/2014
Sydnie A
Brooke was so professional and attentive to our wants and needs on our wedding day. My husband knew of her work and suggested we call her. I'm glad we did, our engagement photos were beautiful and she was a joy to have around on the wedding day. I especially appreciate the effort she made to meet me and my bridesmaids at the salon while we were getting makeup done, and then to drive to the church to photograph the rest of the day. Even though it was cold and windy outside (for the engagement and the wedding shoots), Brooke made sure we still enjoyed ourselves and captured some beautiful images.
---
Brooke is the best!
Reviewed on

10/14/2014
Tomie C
I could not be more happy that we choose Brooke for our wedding photographer!! :) She did both our engagement and wedding photos. For our engagement photo session, it was FREEZING cold, but Brooke still took amazing photos and didn't mind sticking it out in the cold with us, not to mention putting up with our naughty pup for some of the photos! When it comes to our wedding photos, they were SO amazing as well!! We are very happy with all of our photos and couldn't ask for more. On the day of our wedding Brooke just felt like one of our friends that was taking photos for us. She was able to keep our big group in check and smiled all along the way. Her sister also assisted for our wedding day, and she was amazing as well! There was never a communication issue and I felt like I could ask her anything, even if it was minor. I would absolutely recommend Brooke to ALL brides and grooms! THANK YOU Brooke!!! :)
---
Awesome!
Reviewed on

8/20/2014
Cody N
From the very first time we met with her (engagement pictures), she was very flexible and willing to work with us. She gave us great ideas for our engagement pictures and couldn't have been any more pleased. When the wedding day came, both photographers were very patient, even with our rather large wedding party. Very professional, great communication, highly recommend!
---
Job well done!!
Reviewed on

8/14/2014
Brooke and Kayla did an amazing job capturing our wedding day. From start to finish, they were great in handling everything with such a large wedding party. Their unique ideas, great communication, and professionalism sets them apart from the rest!! Shelby Krings
---
Couldn't have been better!
Reviewed on

8/07/2014
Taylor F
My husband and I chose LaBenz Photography for our wedding. Brooke is absolutely amazing! From our engagement session, to the day of, and to capturing every little detail of our big day, everything was perfect. On the day of the wedding, her and her assistant worked from about 10am to 11pm without taking any breaks for themselves. Brooke really made sure that all of our wants and needs were met and more. I just received the CD with our 800+ images on it and can honestly say she did not miss one moment and every photograph is beautiful. I couldn't have asked for more.
---
Best Wedding Photographer in Nebraska!
Reviewed on

7/30/2014
April M
My husband and I chose LaBenz Photography because we loved Brooke's pictures and her price. We couldn't have picked a better photographer for our engagement and wedding photos! Brooke was wonderful to work with. She was always very professional. We felt extremely comfortable with her and ended up having a lot of fun with our engagement session! She was very flexible and worked around our busy schedules to find a time that would work best for us. Our pictures turned out awesome and we got so many compliments on them! We has so much fun with Brooke on our wedding day, too! She did such a great job of organizing our wedding day schedule and keeping everyone on track. Words can't even describe how happy we are with our wedding photos. Our pictures are breathtaking. We'll be able to relive our wedding day over and over, thanks to Brooke! We highly recommend Brooke to any couples looking for an engagement/wedding photographer! We will definitely be using her for our maternity, newborn and family pictures in the future!
---
LaBenz Photography
Reviewed on

7/28/2014
I can't say enough good things about how Brooke and her assistants conduct themselves on the wedding day. As the groom, I can't really say I get too pumped up for the photography aspect of the wedding day, but Brooke made everything so smooth and fun for not only my wife and I, but our entire wedding party/family. She is a well-oiled machine and has a great personality for the job. She provides great quality photos for a great price, and everyone who has seen our wedding photos has given her glowing remarks. I will 100% refer LaBenz Photography to any of my friends and family for future their future weddings.
---
My photographer for my wedding
Reviewed on

7/03/2014
Lindsay P
Brooke who does LaBenz photography is from my hometown but I didn't actually hear about her photography business till my sister used her for her wedding. Brooke does an amazing job and makes sure that you get what you want. She has great ideas and is very easy going. She did engagement pictures for us before and they turned out amazing! On our wedding day she was on time, made sure she had all her stuff plus more and made sure we got all the pictures we wanted! I definitely recommend her as a photographer and it's very reasonably priced!!
---
Amazing Photographer!
Reviewed on

5/29/2014
Ashley E
Brooke has a great personality for the photography business. She knows when to have fun and enjoy as well as providing a professional attitude to accomplish great photography. She has a very creative mind for the job, and will get great pictures for any event. She was our wedding photographer and we were 100% satisfied with the whole day she gave us. If we need photography in the future, Brooke is who we will go with no questions asked.
---
Amazing!
Reviewed on

5/27/2014
Heidi L
Photos turned out exactly as I had imagined they would. Brooke was wonderful to work with on the day off the wedding!! I received numerous comments from other members of the bridal party on how easy going and fun she was. Between my engagements pictures and my wedding pictures I have gotten so many compliments! I recommend LaBenz Photography to everyone I know that is looking for a great photographer in the Lincoln and Omaha area!
---
Excellent photographer at a very reasonable price for what you get!!
Reviewed on

4/11/2014
Jennifer B
Brooke was excellent to work with. She got all the shots I really wanted and many more. They turned out absolutely stunning. She was extremely easy going and laid back. Her picture quality is fantastic. She was everything I was looking for in a photographer and had a package that fit my budget and was what I wanted. Thank you Brooke!!
---
great service!
Reviewed on

2/13/2014
pato m
I loved it
---
Wouldn't want anyone else to capture my wedding day.
Reviewed on

2/13/2014
Michelle G
Choosing a photographer is very, very difficult. There's a lot to consider: personality, quality, price. I don't live in Nebraska, so I couldn't meet up with Brooke at a Panera for coffee like we both wanted to. We did a telephone call instead. I cannot say how grateful I am that we were able to get Brooke. She is so nice and easy to work with. We were comfortable with her during the engagement shoot (which can be a little weird if your not used to a camera in your face). She was the perfect amount of present on our wedding day (there for the right moments but we had privacy when we wanted, without having to ask). She's a doll. She's giving us so many moments of the day that are beautifully lit, well proportioned, and with clear coloring. Brooke is very talented and continually trying new things. With her dedication, I'm really excited for where she's decides to go. She's captures the joy of of our wedding day and gave me stunning memories to help remember the blur of it all. Her pictures are beautiful! The amount of photographers to chose from was overwhelming for me. So, I sat down and wrote a list of everything I wanted and how much I wanted to pay for it. It was a pretty lofty list. Brooke was the only one who could match it. She's able to give so much in her packages at a great price. For her sake, I hope not for long, because she's worth more. For your sake, I hope you book her before she realizes what she should be charging. ;) I hope this is helpful for you, and I hope you find a photographer who is the right fit for you and your fiance. Good luck and enjoy this time!
---
Couldn't ask for a better photographer!!!
Reviewed on

1/16/2013
rebecca e
When searching for a photographer, its hard to find one that matches everything are could ever want from the person who will capture the biggest day of your life....your wedding day. Brooke's pictures are simply breathtaking and she really makes you feel at ease when she is with you ( as we all know weddings can be stressful ) Her professionalism, fun spirt, and overall quality of work is amazing! She is the absolute PERFECT choice for weddings, and I will be using her for my photographs for the rest of my life. She is more than just a photographer, and I would recommend her above any other photographer out there...and if I could sum up our experience with her...I would have to simply say...THE BEST!
---
Send Message