Home

Lake Mohawk Country Club
About this Vendor
Beachfront Rustic Elegance
For a day of bliss, a gala celebration or a truly unforgettable special event, The Lake Mohawk Country Club is an unrivaled destination just forty-five minutes from New York City and centralized within the idyllic setting of Lake Mohawk.
Amenities + Details
Amenities
Handicap Accessible

Liability Insurance

Indoor

Reception Area
For more details about amenities, please message the Venue.
Ballroom, Waterfront, Country Club, Cruise, Historic Venue, Park, Restaurant, Tented
Food + Catering, Planning
Contact Info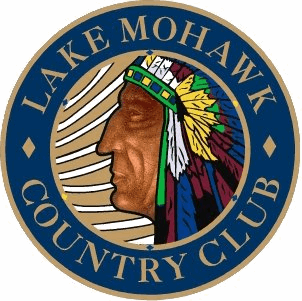 21 The Boardwalk, Sparta, NJ
LMCC is AMAZING!!
Reviewed on

11/05/2014
Jenn D
Blake and her crew are beyond amazing. We had the wedding of our dreams this past September and left with the only complaint being the night went by to fast. I would highly recommend LMCC for any event or just a beautiful dinner on the lake.
---
Nautical Wedding at Lake Mohawk
Reviewed on

10/11/2014
Mariana O
It was an absolute pleasure to work with the LMCC team. They were incredibly professional, helpful, friendly, kind, and very knowledgable when it comes to wedding timelines. I feel like I reached out to them with hundreds of questions every week and they were happy to respond with a smile. On my wedding day everything ran so smoothly I don't know what I would've done without them. You guys made me feel so important and made my day so wonderful. Thank you so much, LMCC!!
---
Perfect Wedding at the Lake Mohawk Country Club
Reviewed on

8/24/2014
Katherine P
Growing up in Sparta, I had been to other events at the country club, but I had never been to a wedding there until my own. Everything went so perfectly. Before the day even came, Brendan was so amazingly helpful and patient with our requests and concerns. The day of the wedding, there was a boat show on the lake. I was so nervous that there would be noise during the ceremony. There wasn't any, until a loud cheering after the ceremony was done (which we permitted). The staff made sure that our ceremony was just as intimate and calm as we hoped it would be on the boardwalk. The service was wonderful. Everyone was so attentive and helpful. Again, Brendan was so excellent during the wedding. Everything went so smoothly. The food was so delicious and praised by everyone at the wedding. The room looked so beautiful with the lighting, flowers, and candles. The boardwalk held the perfect cocktail hour and dessert hour. They make it look so beautiful with the candles. It's a perfect place to have a wedding for the indoors and outdoors. Our guests were able to dance all night or enjoy cigars on the boardwalk. It provided so much space for people. We would recommend this venue for any major event, not only a wedding!
---
Perfect Day
Reviewed on

7/15/2015
Amanda M
If you are looking for a unique and not so typical venue to have an event, LMCC is the perfect place. My husband and I fell in love with it the moment we walked in. It was our one and only venue we looked at for our wedding. Blake and Brendan were awesome to work with and made the entire wedding planning process a breeze! Our guests could not stop talking about the beautiful setting and yummy food. Wish we could do our day over and over again :)
---
Great Value!
Reviewed on

11/17/2014
Meghan M
We would definitely recommend LMCC for your upcoming wedding. The actual day of the wedding went off flawlessly and we got so much positive feedback about how beautiful the location was. The cocktail hour food is really varied and there is plenty of food for your guests. Our guests told us that the bartenders were great as well. In addition, the staff are really knowledgeable about how the whole night will run so you don't need to worry much about coordinating vendors and getting a same-day coordinator. The cost for what you get is pretty amazing considering how expensive some other (much less pretty) venues are in the relative geographic region of LMCC. We paid about $120/person including service and tax (I am providing that because it was frustrating that no one listed price during planning!). One thing is that my husband and I are very quick email responders and we were not prepared for how long we would have to wait for responses from the staff at LMCC. But hopefully as staffing changes end they will be better about email response! They also just renovated the whole entrance way and the ballroom so it looks even better now than when we initially saw it. Definitely recommended regardless - our pictures are beautiful! Thanks LMCC!
---
Perfect day
Reviewed on

10/20/2014
april f
LMCC was beautiful and flawless the day of our wedding. Everything was coordinated with ease leading up the day and executed perfectly the day of. All the little details were taken care. We had access to the bridal tower all day leading up to the ceremony. You cannot ask for a more beautiful backdrop than Lake Mohawk. The food was phenomenal. Thank you Brendan for all your work making our wedding day perfect. We will cherish our memories forever.
---
Married on a picturesque lake!!
Reviewed on

10/19/2014
Kimberly C
was great working with Blake and Brendan through the long process of planning our wedding! They were both super helpful, responsive, and full of awesome ideas. The day of our wedding Brendan and Amber ran things so smoothly, everything was perfect. All of our guests raved about the food, the decor, and of course, the beautiful lake view! We honestly, can't say enough good things about this venue.
---
My dream wedding at LMCC
Reviewed on

10/16/2014
Meg B
My wedding this past weekend at the Lake Mohawk Country Club was an absolute dream come true! The entire staff was amazing and it turned out better then I could have ever imagined. I have not stopped hearing compliments from friends & family about how perfect the venue was!
---
Perfect day!
Reviewed on

8/18/2014
Kathleen D
We had the perfect day on our wedding day! Everyone was very helpful and accommodating on our day! Couldn't have asked for anything more! Thanks again!
---
Beautiful venue, great food, professional service
Reviewed on

8/12/2014
Stefanie K
I can't say enough great things about our experience with Lake Mohawk Country Club. On our wedding day, everything went absolutely perfect! The bridesmaids and I had a great bridal suite/tower in which to get ready early in the day. From the moment we arrived, Brendan made sure we had everything we needed. He constantly checked in with me to ask if I needed anything. When I did, he took care of everything immediately. As soon as we got there, we had nothing more to worry about and were able to enjoy the day. Our ceremony was held on the beach which was just breathtaking. Our cocktail hour was outside on the boardwalk and fantastic; people couldn't stop talking about the food and how great the bartenders were. The reception was fantastic with a great dinner buffet which they allowed us to really make unique to my husband's and my taste. Brendan also suggested we have our dessert buffet out on the boardwalk, which was a great suggestion and the guests loved it! The desserts were incredible! Definitely worth the upgrade to the Viennese display. After everything, the staff helped us pack up, and again, were willing to assist us with anything we needed. Overall, it was a great experience. Our only criticism would be that during the planning process it was often very difficult to get in touch with the manager to discuss our concerns - expect for it to sometimes take several days (or sometimes even a week) before she returns your calls. As it turned out, we had nothing to worry about as everything was in very capable hands, but it would have been a little better if they had communicated a little more quickly. Otherwise, AMAZING experience!
---
Great Wedding Venue
Reviewed on

10/08/2013
Dan F
I cannot say enough good things about Lake Mohawk Country Club. The staff was very friendly and easy to work with throughout the entire process. Larry, Brendan, and the rest of the team made the wedding day stress-free and fun. They went completely above and beyond the duties of a wedding venue. For instance, there was a miscommunication and I did not get a toss bouquet from my florist. The staff took the bridesmaids bouquets and put together a toss bouquet for me in the middle of the wedding! They truly understand attention to detail and making the day easy and fun. Everyone at the wedding had a phenomenal time, my husband and I included.
---
Amazing View and Attentive Staff
Reviewed on

8/12/2013
Lisa B
The lake is gorgeous and is a unique location for a wedding. The staff is extremely attentive and always aiming to please. There were a few minor things we asked for that didn't happen, but that's too be expected in a large event. Overall, our wedding was an incredible day and everyone was thrilled to be at a wedding that wasn't at a banquet hall.
---
the wedding of my dreams
Reviewed on

7/22/2013
Pam C
When we set out to find a wedding venue, we were not looking for the typical ballroom setting. We had some very specific ideas in mind, and a very tight budget. Lake Mohawk Country club provided us with the wedding we've always wanted. Our ceremony was held on the beach, with cocktail hour on the boardwalk, overlooking the lake. The ballroom is just spectacular, providing lots of gorgeous pictures of our day. The food was great and everyone had a good time. Larry and his staff were amazing...extremely professional and helpful. They exceeded my every expectation.
---
November Wedding
Reviewed on

11/18/2012
Francesca J
We had our wedding at LMCC 3 days after Hurricane Sandy hit. While many other venues in the area were canceling weddings, LMCC insisted on working as hard as they could to put together a beautiful event. Our wedding was perfect!!! Larry, Brendan, Christine and Jake were life savers and did a magnificent job!! This venue gave us a great price for delicious food and an amazing view of the lake. Very highly recommended!
---
Couldn't have asked for a more perfect day!
Reviewed on

9/24/2012
Carolyn R
My husband and I had appointments to look at about 5 other venues before we visited Lake Mohawk. We weren't happy with any of the places we visited and were crossing our fingers that the last visit would be it. We didn't even need to step inside for me to know that this was the place I wanted to get married. The surrounding village, the lake as a backdrop, the castle-like building, were the perfect setup for our renaissance-flared wedding. And after meeting with Larry, touring the inside, and working out pricing, we booked our wedding that day! There was no question about it. Larry was very easy to work with during the planning stages and was available every time we needed him. We were able to work out every detail that we wanted for our day, from a boat ride after the ceremony, to a whiskey bar during the cocktail and reception. The staff was very helpful the whole day, my bridesmaids and I got ready in the bridal suite, which was big enough and comfortable for everyone! I had a lot of requests during the setup, of props and decorations that I brought myself, and everyone was extremely helpful in setting everything up and making sure the room looked amazing. The food was delicious, and everyone is still raving about the Viennese dessert tables that were set up on the boardwalk. I highly recommend Lake Mohawk Country Club as a wedding venue- the staff, the location, the reception room with the cathedral window, just makes for the most perfect day.
---
100% Perfect Venue!
Reviewed on

9/10/2012
Alexis L
Lake Mohawk Country Club is a fantastic venue for any bride and groom. I was just married there on 9/8/12 and my husband and I could not have been more thrilled with their service, dedication to detail, and willingness to accomodate any of our wishes. We looked at the venue on a recommendation from a friend and fell in love. They are reasonably priced ~$100-115/person for open bar, cocktail hour, and reception. We did our ceremony on site and made full use of the bridal suite ALL day-and staff's attention to making sure my girls and I never went hungry or thirtsy was greatly appreciated. We said safety pin, band-aid, water, sandwich, wine, champagne, chocolate, or tissue and it was there in a blink. They were flexible with weather on the day of, willing to change venue from outside to inside needing only 15 minutes, and kept our 165 guests comfortable during the transition. My family, husband, and I are rather picky but Larry Patton never failed to make sure we were never less than 100% happy- and he followed through with flying colors. My guests had nothing but fantastic things to say about the venue and the day and I owe that in large part to Larry, Brendan, and Christine. My day was honestly perfect. I would not change a thing. If you choose Lake Mohawk Country Club you will not be disappointed and I am very sure you will agree they are true professionals who may dreams come true. Thank you LMCC!
---
Loved the country club!
Reviewed on

11/29/2011
Kate G
I have nothing but wonderful things to say about the Lake Mohawk Country Club. I recently had my wedding there on Nov. 5th. Larry Patton and the entire staff were so professional and made sure the day was perfect. I was considering hiring a day of wedding planner, but it was not necessary at all! The country club set everything up exactly as I wanted! It's an older venue, but it has so much character. Everyone could not stop talking about how beautiful everything was- with the outdoor cocktail hour on the lake, to the beautiful ballroom. The pricing is also very reasonable for what you get with the package. The bridal suite was absolutely perfect for all of the girls to get ready in, plus the lake makes for wonderful pictures.
---
The Venue
Reviewed on

11/25/2011
Jamie R
Hard to review as our wedding was not the one we planned for.........there was an unexpected blizzard on our day (October 29th), therefore most of the guests and some of the club employees did not make it. It was still beautiful and we made the best of it. The club is great and the staff very easygoing and friendly.
---
fairy tale for sure
Reviewed on

9/02/2011
Pamela S
When My new husband and I chose Lake Mohawk it was freezing cold and everything was snow covered and frozen. We were planning a summer wedding, and something just felt so right about the county club. When I checked back in the spring, I was blown away by the beauty of the surroundings. The country is so nautical and airy, the staff felt like family, and were beyond helpful and professional. My parents and the women in the bridal party arrived for lunch in the bridal suite, and dressed there, having a blast in out own little hideaway while the guests arrived. The lake made a beautiful backdrop for our photos. The food and cake was to die for, we are still getting complimented on how delicious everything was. Lake Mohawk made my wedding day just a dream come true.
---
Best Wedding Venue Ever
Reviewed on

10/19/2010
Danielle L
The moment I saw this venue I knew it was exactly what I've always dreamt of. My husband and I didn't want a traditional "banquet hall" or a wedding factory, which is why LMCC was perfect. It was hard to discover, however, as they don't really advertise which is why I am posting a review. I want other brides to know about this little gem. Located in the heart of Sparta, NJ, LMCC is a lake front property with a beautiful French/German Château type architecture and beautiful surroundings which make for fantastic wedding photos. I should also point out that they only do one wedding per day and that should it rain the space inside is just as beautiful for a ceremony and cocktail hour. I felt this was a very important feature as weather always need to be considered and most placed we looked at would have stunk had we needed to move everything inside. Our ceremony took place on the raised deck off the boardwalk overlooking the lake with the entire cocktail hour hosted right on the boardwalk. The guests then moved inside to the dining area with its 30 ft vaulted ceiling, exposed wood beams, beautiful hardwood floors, old world chandeliers, and glass wall which showcases the beautiful lake views. I honestly can not even truly describe how beautiful it all really is. It's definitely a must see in person. One of my favorite things about the site was the bridal suite. It's a two story tower which you have all to yourselves for the entire day. The first floor has a deck/patio with chairs The 2nd floor has a complete vanity and full length mirror which is were we all had our hair and makeup done. Their food was beyond our expectations and absolutely incredible. There are a ton of choices on their menu for cocktail hour and dinner. They provided our guests with FOUR dinner options. Open bar and wedding cake were all included. LMCC was the 7th and last wedding site we looked at and I have to say that nothing else compared when factoring in location, beauty of property, spaciousness, quality of food and price. The catering manager, Larry Patton, was extremely accommodating and was a huge help during the entire process. He met with me on 3 different occasions to go over our needs, which really put my mind at ease. Exchanging info through email wasn't always good as sometimes he wouldn't receive them so I figured out rather quickly that it was always best to call him to make sure he got the information. As long as you can handle that then you should be completely satisfied. On the day of he was there to help not only organize my décor requests but also organize and do a quick run through of the processional as we did not have a rehearsal. Our guests haven't stopped talking about how wonderfully different out wedding was, or about how great the food was! Larry & Lake Mohawk Country Club truly let us have a wedding that was "us," and we wouldn't have been able to make it so special anywhere else.
---
Classy on a Budget
Reviewed on

5/26/2010
Kelly L
LMCC is a beautiful, sophisticated location for both wedding and reception. Ceremony can be located on the deck over-looking the lake or right on the beach. For about 75$ a plate you get a very large variety of hour devours, salad, appetizer, entrée, and the cake is included too! The staff is excellent and they will do anything and everything to make sure your needs are fulfilled. I would recommend this location to anyone who wants a gorgeous, complete, tasteful wedding on a budget.
---
Send Message