Home

Lake Natoma Inn
Amenities + Details
Amenities
Handicap Accessible

On-Site Accommodations

Indoor

Outdoor - Covered

Reception Area
For more details about amenities, please message the Venue.
Bar + Drinks, Food + Catering, Service Staff
Contact Info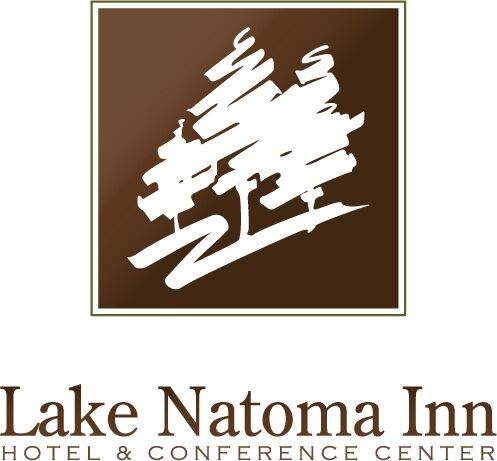 702 Gold Lake Drive, Folsom, CA
Reviewed on

10/31/2016
Debbie J
We got married Oct 1, 2016 at Lake Natoma Inn, it was a picture perfect day for us. The service was over the top excellence & the food was so fabulous our attendees are still talking about it. Working with Erin, the #1 wedding planner extrodinaire, was a dream come true, she is... Read More so caring and her ideas helped make our wedding the best day ever! My new in-laws cant stop talking about how wonderful she was and her attention to details made our day perfect. The venue was beautiful and the staff is the best you can find!
---
Reviewed on

5/25/2016
Lindsay W
Everyone involved at the hotel was amazing!
---
Reviewed on

9/19/2015
Ruthie A
We had our wedding at the Lake Natoma Inn this August, and we could not have been happier with our choice! I researched 50+ different venues all over Northern California, and given what we were looking for (outdoor garden ceremony site, indoor banquet room, and guest... Read More accommodations at the same location or close by), LNI was the clear winner for both quality and value. What we didn't expect was that the staff were also OUTSTANDING, leading to a stress-free wedding planning experience and perfect wedding day! Erin was our wedding coordinator, and she was incredibly helpful and responsive throughout all the wedding planning. She was also terrific on the wedding day itself: friendly, calm, knowledgeable, flexible, and making sure everything ran smoothly. We had a number of special requests (dietary restrictions, timing, etc.), and the LNI staff went above and beyond to accommodate our needs. Given how many weddings we know they do, we were impressed with the great care that they take for each and every couple! We had our ceremony on the Patio (their beautiful garden, with greenery and flowers everywhere), and it was breathtaking. At first, the little paranoid part of me worried that we might hear outside noise from the pool (it was a hot day), hotel guests, cars, etc...... but we didn't hear a peep! It ended up being sheltered/secluded enough that we felt like nothing existed apart from our wedding. The banquet food was delicious and an amazing value, and the bar package prices are excellent too. Rooms also had all the amenities and were reasonably priced. The main downside is that they are open to doing multiple weddings in one day, but the spaces are separate enough (and they stagger the timing), so I don't think it would cause any issues. Luckily, we were the only wedding that day (a Sunday), so we didn't even have to worry about it, and the staff was extra flexible with timing, space, etc. We could not have been happier with our LNI experience!
---
Wedding Venue
Reviewed on

9/23/2014
Sarah B
Expensive, but beautiful!
---
Great place to have a wedding!
Reviewed on

11/24/2013
Alyse K
I am so glad we had our wedding at the Lake Natoma Inn. Erin made everything so easy and stress free. The night went perfectly with all of her planning and Dave who ran the night. I would suggest this place in a heart beat to anyone who asked. Thank you Lake Natoma Inn.
---
Amazing venue
Reviewed on

10/02/2013
catalina d
This venue was a great location for my wedding. The site was beautiful and easy to locate for all guests. My coordinator, Erin, was amazing. From day one, all of my details were taken care of and anything I needed I received. The event staff was amazing. They took care of my... Read More guests and made sure everything was out on time, and even a guest that couldn't make it down to the reception, was made a plate to go. Food was great. The wedding site and reception site were all at the hotel. Their outdoor garden is very pretty and well kept. My wedding was in September and the sun was never a problem for our guests. All around, The Lake Natoma Inn was a great venue for our wedding and my husband and I were very pleased with their services.
---
Great venue site!
Reviewed on

7/30/2013
Kristin D
I held my reception at Lake Natoma Inn and it was wonderful! All the staff were professional and provided great service! The wedding coordinator Julie Riggs was knowledgeable and helped where needed. The were accommodating with the number of guests I had, originally I was in the... Read More smaller room and when we realized we had too many people, they moved us to the larger room. Beautiful location! Loved taking the pictures my the river as well. Highly recommended.
---
Terrific Venue!
Reviewed on

7/09/2013
Lindsay B
We worked with Erin LoBue, the wedding coordinator. She was amazing! Any question I had she would answer right away, though phone calls or emails. The venue was beautiful, and the food was very good! All of Erin's hard work, and that of the staff, made it a very smooth... Read More running day!
---
We has the best wedding!
Reviewed on

4/22/2013
Brianne G
Our wedding was more than we could have ever imagined. The hotel was extremely accommodating from the whole year of planning down to the last minute of the reception. We would do it all over again! Our families are still talking about how wonderful everything was weeks and weeks... Read More after the wedding was over.
---
Lake Natoma Inn Beautiful Wedding Site
Reviewed on

4/07/2013
Sara R
We had both our ceremony and our reception at Lake Natoma Inn. Erin our wedding coordinator, a member of the LNI staff was avaiable through the entire process of the wedding. From booking vendors to setting up the ceremony she was there. When she was out of town a member of her... Read More staff got back to us. Erin is wonderful. Our ceremony was outside in the gazebo site...it was beautiful, 160 people no problem. They let us decorate however we wanted, even their fence and lamp posts. Reception was in the pavillion. Decorated beautifully and LNI provides all linens and table center mirrors, votives and more. The banquet manager Diane is superb. She is more than any bride could ever ask for. Only down side is the hotel is on the smaller side. only 104 rooms, they give you a great wedding rate, but for a large wedding you need to book rooms early.
---
Amazing
Reviewed on

12/22/2012
Brittany A
Love the wedding staff very nice
---
Awesome venue
Reviewed on

11/25/2012
Tina B
The Lake Natoma Inn is a beautiful venue to have an outside wedding. It made you feel like you are in the great out doors with the majestic trees and the bike trail behind it. Erin who is the wedding coordinator is just the most professional and kind person you can meet. She... Read More answers every question that you have even if it doesn't have to with the venue. I would recommend the Pavilion part of the inn as this is the place that I had the reception. Just beautiful.
---
AMAZING!
Reviewed on

11/03/2012
Amanda C
From the day we met with the coordinator for the first time to the wedding day, everyone at Lake Natoma Inn was over-the-top helpful! I highly recommend this venue to anyone getting married!!
---
Awesome!
Reviewed on

10/16/2012
Samantha B
I love everyone who worked there. They are on top of everything that you need.
---
Ron and Mel Wedding
Reviewed on

9/23/2012
Melvesia B
It was everthing we wanted it.
---
Awesome Wedding
Reviewed on

8/12/2012
Amanda Z
My husband and I just got married on July 7th 2012 at Lake Natoma Inn. Everyone from the coordinator to the waiters were fantastic and we don't have anything negative to say. Everything went off without any problems.
---
WONDERFUL
Reviewed on

7/10/2012
Alexa L
Lake Natoma Inn, first of all, is BEAUTIFUL. You have 2 options for an outdoor setting for the ceremony and 3 different ballrooms for the reception. The staff...there are no words for how wonderful they are! They really make your day special.
---
A wonderful place to get married
Reviewed on

7/05/2012
Hayden Z
I had my wedding here in May 2012 and the staff was fantastic! I was in contact with them 9 months before my wedding and had meeting and emails with them all the way up till the day of the wedding. One of the wedding coordinators ran the rehearsal and it ran so smoothly and... Read More after only a few minutes everyone knew what they were supposed to do. The day of the wedding, the wedding coordinator kept everyone on time and made everything run smoothly. The staff were wonderful and made sure me and my groom were well taken care of during the reception as well as all of my guests. We were SO impressed with the service! I would definitely recommend them!
---
amazing venue
Reviewed on

6/28/2012
shauna c
We had the pavillion room and It was absolutely beautiful! We had about 60 guests and the room was more than big enough. The food was delicious and the staff were excellent. Especially Dave! He was so sweet, he packed two to-go containers for me and my husband to enjoy later on... Read More after the wedding. Everyone raved about the food. We got the lake natoma inn buffet and even our vegetarian and vegan friends loved it! Thank you lake natoma inn
---
Have your wedding here!
Reviewed on

6/20/2012
Anh N
The Lake Natoma Inn was the best choice we made for our wedding. The Director of Weddings, Erin LoBue was with us from start to finish through this process and she was incredibly patient and supportive. Christina Menthe, the wedding coordinator was also available to us for... Read More questions and random drop in visits with vendors and friends. This all-inclusive venue with beautiful backdrop was perfect for our May 12 outdoor ceremony. We held our reception in the Pavilion which had an amazing fabric draped ceiling and didn't feel like just another ballroom. For our 140 or so guests, it was spacious and comfortable, even with a photo booth, candy buffet, DJ and dance floor. Linens of any color, full table settings, centerpiece mirror and four votives, champagne/cider toast were included. Our guests raved about the food! We enjoyed it at the tasting as well and it turned out even better on the day of our wedding. You know the food is good when you eat it cold almost four hours later. Definitely consider LNI for your event because you won't be sorry... Congratulations and best wishes for your big day!
---
Fantastic Wedding Venue!
Reviewed on

6/05/2012
Laura J
Lake Natoma Inn is a fantastic wedding venue! I worked with Christina throughout the planning process – she is great as well. She is super responsive to any questions or emails, and even as the wedding got closer, she was always available for questions or changes, etc. I never... Read More felt like a bother to her. They were very flexible on the buffet options as well – we didn't really care for the lasagna and they allowed us to switch the food out with another option without charging us extra. They really are there to meet your needs and do what they can to make your day perfect. The day of the wedding ran smooth as well – she was there to coordinate the ceremony, and then the banquet manager pretty much handles the reception. They were great in making sure people knew when to eat, checked in with my husband and I throughout the reception to ensure we had everything we needed, etc. They were super attentive and very easy to work with. The food was excellent! Just a heads up in regards to the ceremony, LNI does not have any microphones for your minister performing the ceremony. Our DJ didn't have one either, so our ceremony was performed with no microphone, and some guests commented it was a little difficult to hear, as we are close to Folsom Blvd so you could hear some traffic. I'd highly recommend renting a suite (especially for the girls) the night before – these rooms are great, and overlook the ceremony venue. They are spacious and plenty of room to get ready the next morning. Plus if you're lucky you get to watch a wedding from your room the night before yours.  All of our guests staying at the hotel indicated their rooms were great with comfortable beds as well, so it's great for out of town guests. I would definitely recommend LNI for anybody looking for a wedding venue!
---
THEE Worst!!
Reviewed on

5/21/2012
mary q
Over priced. The staff were like robots. Breakfast was over $30.00. Smells were horrible, they had barking dogs all night long. Over priced, they charged for water, movies for $18.00 each. Terrible experience! No fresh towels~I do NOT know how this place stays in business!
---
Amazing Beautiful venue with accomidating staff
Reviewed on

1/05/2012
Chelsea S
from start to finish the lake natoma staff and wedding coordiators were amazing. everything we wanted they got us. and no request was unmet. the ceremony location was beautiful and set up way in advance so we could do a walk through and make sure everything was perfect. and the... Read More reception ballroom looked absolutely like my dreams! i would recommend getting married here. they also personalize everything so your wedding represents the couple perfectly. our wedding coordiator was Christina. she was amazing and always in contact and never made me feel like a crazy bride. she, herself, is a newlywed so that was fun. becasue she was excited to make our day perfect!!!
---
Perfect!
Reviewed on

11/19/2011
Kasie R
I have heard and been a part of so many stories of things that have gone terribly wrong at someone's wedding. I have to say that our wedding at Lake Natoma Inn this October was PERFECT! From the day we signed the contract to the morning after brunch on the patio the staff at... Read More Lake Natoma Inn did everything they could to ensure our wedding experience went smooth and perfect. We received many compliments on the wedding food being the best our guests had ever had, and the grounds were just beautiful and clean. I would recommend the Lake Natoma Inn for anyone looking to have a wedding in the Folsom area.
---
Wonderful
Reviewed on

11/13/2011
emily a
The venue is beautiful and the staff really bends over backwards for you. My husband and I even were sent home with two boxes of food and a bottle of champagne for our hotel room! The lovely thing about the Lake Natoma Inn is that you get to just show up the day of your... Read More wedding. There is a wedding coordinator and the chairs, food, and everything is included in the price. I wouldn't have changed anything!
---