Home

Lambert Photographs
About this Vendor
Lambert Photographs
Simply among the best of the best--at GREAT prices. Visit our boudoir site: Provenceboudoir.com
Details
Contact Info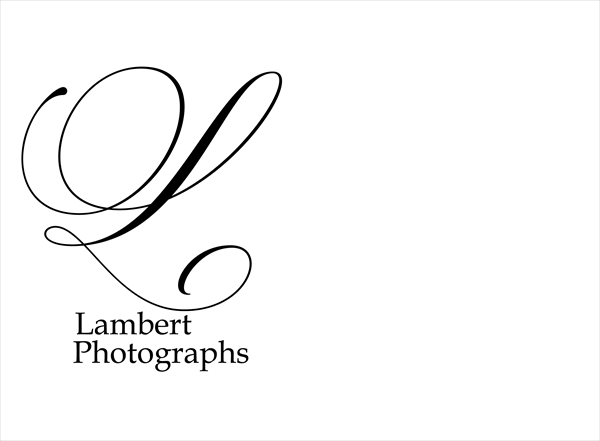 16 Noth High Street, Dublin, OH
Absolutely loved Lambert Photographs!
Reviewed on

7/30/2013
Tabitha H
I was so thankful to have Lambert Photographs. We had our wedding at The Columbus Athenaeum last minute on a Wednesday! We met with Nancy Lambert two months before the wedding. She was very professional and upfront with all her pricing and what comes in the packages. She was very flexible as well and added and removed items in the packages to better suit our needs. Nancy came in the morning of the wedding and shot getting ready pictures, we had our first meet pictures before the wedding and now I have over 600 amazing photos to pick from for my albums. The photographers captured every moment I could of asked for, plus more. Nancy has became like family and I can't explain with words how awesome her and the team of photographers have been. The photos are to die for! I recommend Lambert Photographs for every bride!
---
Absolutely Wonderful!
Reviewed on

11/14/2012
Emily T
Nancy Lambert is simply amazing. She did my sister's wedding 5 years ago and did mine 3 months ago. She is the sweetest lady you'll ever meet. She and her team are not only warm and friendly but extremely talented photographers. I had a few types of pictures that I wanted and she made sure to get them all. She's very efficient and makes sure to keep on a strict schedule. It was awesome to be able to relax for the photos and know she had it under control. I can't say enough wonderful things about them. I really feel like i connected with her and her team and was sad to see them go at the end of the night. Lambert photographs is the only company to go with in Columbus. Best hands down!
---
Simply the Best...
Reviewed on

6/24/2012
Elizabeth M
My husband and I truly adore Judy Lambert. I was married on September 17, 2011, and I couldn't have asked for anyone better. Judy was Spectacular! She captures the most amazing moments. My photos from my Big Day are my most prized possessions. She really gets it. Judy felt more like family to me and my husband than anything. She blended in so well. We had one of the best weddings in Columbus, and I'm so fortunate to have shared it with Judy. We just can't say enough about Judy, and her photography is just breathtaking. Anyone would fall in love.
---
Excellent
Reviewed on

11/01/2014
Nancy captured beautiful highlights of our daughter's special day. Photos were all perfect and the professionalism of Nancy and her staff was outstanding. Thank you .
---
Best Photographer in Columbus, Ohio!
Reviewed on

10/21/2014
abbi g
Nancy Lambert of Lambert Photographs made me feel so special on my wedding day. She told me that she would be close enough to capture all of our special moments from the ceremony, to the first dance and the cutting of the cake, but she would not interfere in any way or even be seen most of the time. She delivered! Our wedding pictures captured the true feelings of our special day. When it came time for our wedding party photos, Nancy was fun, creative and very professional. She was very kind to offer suggestions for the best photos possible of our special day taking into account our weather and venue location. Nancy Lambert is an angel with a camera and a master of photo editing! Several of my girlfriends have already asked about her for their weddings. Nothing wrong with planning ahead when you see something too good to pass up!
---
Freindly & Fun
Reviewed on

10/17/2014
Blake E
Fun, relaxed, proffesional. My favorite thing about dealing with this company was that the photographers were very personable. My Family and I felt very comfortable around them. They were super easy to get along with. They took their jobs very serious and acted in a professional manner, while also creating a fun relaxed environment for me before the wedding began. Which was good for me considering my head was spinning about what was getting ready to happen. If given the opportunity I would, without doubt, use them again. Overall Awesome experience! I feel like we got a $5000 dollar experience for over half the price!
---
Everything went flawlessly!
Reviewed on

10/16/2014
Lambert photography had me at ease from the moment I met with them. You can tell they really know what they are doing and their years of experience shine through! They gave direction when it was needed to get all the right shots with the whole family, quickly and professionally. I don't have my photos back from the wedding yet but I'm completely confident they will be awesome! I'm so excited to see them, & will review again when I do! Highly recommend this company!
---
Simply Amazing
Reviewed on

10/12/2014
Natalie H
Nancy is wonderful to work with! We did our engagement session with her and she was so fun and easy to work with! The day we did our session was so windy but she still worked with us to get them taken so we did not have to reschedule!!! The first time we met with Nancy we had an instant connection and knew she would be great to work woth! We can't wait fir her to shoot our wedding!!'
---
Wonderful! Highly Recommend!
Reviewed on

10/08/2014
Brunilda P
I recently viewed the pictures and video from my boudoir photo session at Couture Boudoir Studio, which is part of Lambert Photographs. Everything turned out even better than I expected! Nancy was great and made me feel comfortable throughout the session. Her years of experience as a photographer clearly show both during the photo shoot through her great ideas and guidance and also after the photo shoot through the quality of the pictures. I would recommend her to anyone who is looking for superior quality and a friendly environment.
---
Amazing Experience and Results
Reviewed on

10/07/2014
Mike P
Lambert Photographs was the company we used for our wedding in November of 2013. We were very impressed with the results. My wife recently had a boudoir photo session with Couture Boudoir Studio, which is part of Lambert Photographs, for our first anniversary. She had a great time working with Nancy, who made the experience fun, professional, and relaxing. When we saw the pictures, our first thought was we could not have asked for better results! We had a 12x12 photo album and a 20x30 canvas printed. We would definitely recommend Couture Boudoir Studio and Lambert Photographs to anyone.
---
Amazing Pictures!
Reviewed on

9/21/2014
Lynnea K
My husband and I have been married for over a year and as I look back and finally order my wedding album I am in awe of the beautiful work of Nancy Lambert. We have unique pictures that capture our amazing day. I couldn't have wished for anything more on our special day.
---
Gorgeous Results!
Reviewed on

8/07/2014
Nancy Lambert captured the emotions and personality of both my daughters and their husbands on their wedding days, 4 years apart! She functions as a true professional and keeps the schedule for photos moving, conscious of the time limitations for the event. Working with Nancy to achieve the package best suited for our needs and wishes was a plus and her creative eye keeps the images fresh and lively. Capturing the significant moments for wonderful memories is a forte...highly recommend Lambert Photographs!
---
Stunning photography
Reviewed on

3/09/2014
Lambert Photographs did an outstanding job photographing my son's wedding. Nancy was very friendly, prompt and courteous throughout the long day. But best of all, the pictures she took were outstanding. I think her strong suit is capturing dramatic, artistic and unique shots. I highly recommend Lambert Photographs for your wedding!!
---
Great Service, Great Quality, Great Value!
Reviewed on

2/01/2014
Mike P
Nancy Lambert was the photographer for our wedding in November of 2013. We could not have asked for a better experience! Nancy and her assistants did a great job leading the photography sessions, and ensured everyone cooperated before the ceremony so there was plenty of time to fit in all the shots along with some custom requests. They made the overall experience fun and everyone in the family / wedding party enjoyed participating, without feeling like it was work. During the ceremony and reception, Nancy and her team were very focused so no event was left un-captured. The result of their hard work paid off! We received over 450 pictures of the best quality I've ever seen. Nancy also surprised us with a very professional movie which contained pictures and short video clips set to a nice soundtrack. Since we were only expecting pictures, the video clips were a nice bonus! We selected 41 pictures for the wedding album, which Nancy touches up herself before they go to the printing company. She is also able to add artistic effects if desired. We were so impressed with Nancy's work that we called her again to create our "Thank You" cards using one of the professional pictures on the cover. During each step, Nancy was very responsive to email and phone calls as well. I would recommend her to anyone who is looking for great quality at a great value!
---
Absolutely Wonderful!
Reviewed on

10/27/2013
Lexi K
I absolutely love my wedding photos! Nancy and her assistant were able to capture all of our memorable moments throughout the day. They were extremely efficient and flexible on our wedding day, and they also had great patience with the number of people they were working with to help capture all of our memorable moments. I can't thank Nancy enough!
---
Felt like a goddess
Reviewed on

10/10/2013
Lily H
Nancy is an artist. She and us communicate really well and we loved our experience with her during our engagement photo session. However, it was not the posed pictures that impressed me. It is her eye for a great moment to capture. Despite it having rained just a couple minutes before we started our engagement photos, Nancy was able to catch so many pictures of me with the most amazing lighting! As for the "posed" pictures, she let us fall into ones that felt natural but still flattered us. My fiance is not great with being posed, so he loved that! Plus with a little PS, these engagement photos are just gorgeous! (Summary: GREAT QUALITY AND CHOICES) Now Nancy was prompt in editing our engagement photos! But more important to me, she is open to all forms of communication! It doesn't matter if you are comfortable with email, text or phone. I could reach her by all three means and the response time was always quick. It made me feel so special, even though I am sure that she is busy. For our wedding she arrived promptly and took pictures with the groom as we were a little late. The pictures we received for the wedding were great as well. I was a little disappointed as some of the poses I saw online were not captured, mostly because I had never communicated them to Nancy beforehand. I had expected to have time to tell her on the day. My bad. We were a little disappointed by Nancy yelling at our guests to get out of the frame. While they were constantly trying to take pictures of us too and I can see how that makes it more difficult for her, I still did not prefer the yelling as these are our guests. Like I said our wedding pictures were great and she and her team captured some really good moments that were not posed. It was obvious that Nancy wanted to provide us with everything and I did feel like we got many moments captured in our picture.
---
Loved the pics from Lambert Photographs!
Reviewed on

10/06/2013
Nicole M
Working with Nancy and Lambert Photographs was so fun and so easy! Not only do we have amazing wedding photos to cherish forever, we had a great time taking them! Nancy was so relaxed and outgoing that it made everything smooth for us. I've shown our photos to quite a few brides in the past week, and not only are the other brides impressed, they are jealous at how awesome our pictures are!
---
Lambert Photographs= Amazing!
Reviewed on

8/23/2013
Rachel
We had Lambert Photographs complete the photos for our wedding and they were amazing. We met with Nancy a year before our wedding and we were lucky to get on her service a year before our wedding. Every communication was handled quickly and she was always able to answer any questions that we had. All of the pictures look great and they captured our wedding and reception perfectly. I highly recommend Lambert Photographs to anyone that needs a photographer for their wedding, you will not be disappointed. We continue to use Lambert Photographs for our family pictures and for our daughter. Always amazing pictures!
---
Happy
Reviewed on

4/02/2013
Nicole B
We were happy with our photographers for the big day. We originally thought Nancy would be our photographer, but a few weeks before found out it would be Judy. It was such a pleasant day, and we are hoping for great photos out of it! We were lucky to get a fantastic deal on the winter pricing and we are so looking forward to seeing our photos. Can't wait!
---
Amazing photos!
Reviewed on

5/08/2012
meg s
We were looking for photographers who use very different and artsy ways of capturing memories. Lambert was not only incredibly professional, but they also were friendly and used every opportunity to take a photo so no moments were missed. The photoshop and effects added afterward were really cool and interesting. We got the non-traditional photos that I wanted along with the traditional ones that my parents wanted. xoxo
---
Every Detail Captured!
Reviewed on

4/01/2012
Lindsay S
The photos that Lambert Photography took of my wedding are spectacular. Nancy Lambert and her staff captured all the special DETAILS of the wedding. That was so important to me as we handmade all of the invitations, programs, seating chart, menus, centerpieces, etc. Her photos of our venue at The Athenaeum Large Theatre were stunning. The extensive coverage of all the events brought the pure joy of our incredible night back to life. I will always cherish the special care they took in capturing our special day. Lindsay Schell Swartz, Columbus, Ohio
---
Judy is Great!
Reviewed on

11/08/2011
Melissa B
Judy was great! She did the photographs for my sisters wedding and when I got engaged, I knew exactly who I would pick to be my photographer! She does everything she can to make sure you get the pictures you want - very accomodating. One word of advice, book early! Her scheduled fills up fast!
---
Very Pleased!
Reviewed on

9/13/2011
Linda M
Our top priority for our daughter's wedding was to have excellent photography to preserve the memories of the day. Nancy's creativity and expertise made the difference between ordinary wedding photos and outstanding ones. The DVD slide show is my favorite. It captured the joy of the day and was beautifully presented. Nancy was delightful to work with and took a personal interest in the wedding. It is obvious she loves her work!
---
Loved them!
Reviewed on

6/03/2011
Craig W
I would definately recommend Lambert for anyone's wedding! The pictures turned out amazing, the movie that they made us was beautiful, and the passion for photography was evident. True masters of the art! Our wedding looked amazing in th photos and my husband and I loved working with the whole team. Even the interns were great!
---
The Best!
Reviewed on

3/09/2011
Sarah H
Nancy is a true artist. She captured the most fun day of my life and my husband and I have the photos to prove it! Every picture is perfectly framed and everyone and everything looks great. Nancy is funny, friendly, easy to work with - and most importantly always gets her shot! She is passionate about her work and it shows in each photograph as well as her interactions with customers and guests.
---
Send Message