Home

Larkfield
About this Vendor
New Wedding Venue on Long Island
The Larkfield has introduce their newly renovated, state of the art wedding venue, while offering all new features throughout for the modern bride.
Amenities + Details
Amenities
Handicap Accessible

Liability Insurance

Indoor

Reception Area
For more details about amenities, please message the Venue.
Bar + Drinks, Cakes + Desserts, Food + Catering, Planning, Rentals + Equipment, Service Staff
Contact Info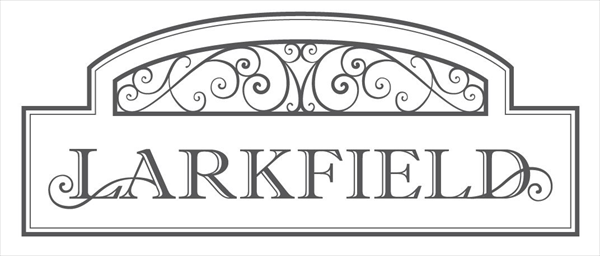 507 Larkfield Rd, East Northport, NY
Awesome/ amazing & hoping to be able to see the NEW LARKFIELD MANOR
Reviewed on

9/30/2012
AnnMarie B
We had our wedding here september.14,2012. Everything was perfect. Food was amazing. Staff was the best. All my guests had called us the next day on how great everything was. Marie was in charge that night she was amazing on board with everything. We had no worries at all. We were so relaxed. so thank to everyone at larkfield! :)
---
Without Equal!
Reviewed on

9/08/2012
Jamie H
Larkfield manor was the PERFECT wedding venue. We got married outside on August 10th, 2012 and despite the tornado and crazy weather conditions we were able to work with the amazing staff to have the wedding outside once it stopped raining. The food is absolutely amazing, it is all my guests keep talking about. The Manor Room is perfect for a large event and the bar is beautiful. The staff is so helpful and I will be recommending them!
---
Amazing!
Reviewed on

9/04/2012
Gretchen M
Larkfield Manor was the first place my husband and I visited when looking for wedding venues and after looking at others, we knew this was the place for us. As soon as you walk through the doors you are greeted with nothing but warmth and kindness. The place is beautiful, the food is emaculate and the service was superb. My wedding was three weeks ago and people are still raving about it. Anyone that chooses to get married at Larkfield Manor will not be dissapointed.
---
Best venue
Reviewed on

7/27/2015
Jillian A
Larkfield was our choice from the start but we couldn't have been happier with our decision. They do everything right and as a bride and trying to be on top of everything I can assure you that larkfield will think of everything you might have forgotten. They took care of us and our guests and our decorations we brought and wanted them to use. Our bridal attendant and matre d' were attentive and our guests are still raving about our wedding a month later! So happy and can't wait to have another event to plan at larkfield
---
Perfect day!
Reviewed on

11/26/2014
Stephanie T
Our wedding was Nov 15, 2014 and from the day we booked from the day until our wedding everything was PERFECT!!! We were so fortunate to work with Maryann during the wedding planning and she was so helpful and amazing every step of the way. They made the planning so enjoyable and easy. Our wedding day went so smooth not a thing to complain about!! The food was so incredible and so much of if! Guests are still calling to say how amazing the food was! Our Venetian hour was the best I've ever seen! The attendants and Matre d were phenomenal as well. Thank you Larkfield for making our dream wedding come true! I highly recommend this venue to any future bride!
---
Best
Reviewed on

10/27/2014
Serkan A
Best wedding hall Ive ever been too. Excellent Staff and food.
---
AMAZING
Reviewed on

10/13/2014
Lucienne N
Larkfield was sensational from the day we booked the venue until the very last minute of our wedding night. Being the Bride, I of course didn't eat a thing but I heard stellar reviews from all of our guests. We worked a lot with George on the booking and he was very fair with us as to what he included because we booked before the new menu came out. He was very funny, accommodating and overall just made me feel so good about the whole day. When the day came, me, my groom and our 20 person bridal party were honestly treated like royalty. Our maitre'd and bridal attendant were fantastic!!! I honestly couldn't have imagined a more perfect wedding day. Thank you so much Larkfield!!!
---
The Perfect Place!!!
Reviewed on

9/18/2014
Maritza C
With only 10 months to plan for a wedding, I scrambled around looking for venues. It's not until my supervisor reminded me about Larkfield and she told me that they were newly renovated and I should check it out. And I'm SOOOO happy that we did! We had our wedding there on Saturday 8/16/14 in the afternoon and it was so close to home and our church venue! Throughout the planning process I had the pleasure of meeting so many of the staff members like Peter (B.M), Frank, George (very funny guy), Maryann (she rocked), Marie (my Maitre D), Brenda & Karen (my bridal attendants), Petros (Captain of the day-I know I spelled his name wrong) and many other staff members like the ladies that would always greet us with a smile the dozens of times we visited, the wait staff that did an awesome job setting up & serving our guests, the bartenders that kept our glasses full and the chefs! I must say the chefs really threw down for cocktail hour!!! The hot pasta dishes were my favorite, I was just upset my mom gave the remainder away to the guests at my house lolol. My guests couldn't believe the amount of food they got to eat during cocktail hour and how good it was!!! My guests said the food during the reception was good as well but could only eat so much because they had already stuffed their faces lol. We were all surprised that they came around with seconds! The venue looked beautiful with the uplighting especially the cocktail room. My husband and I liked our room very much (the bourgese) because we had access to the outdoor patio whenever we wanted to take a break. I also loved that they only had my wedding going on at that time. I'm also very happy that Larkfield allowed us to display our cultural cake (as big as it was). Marie, Karen & Brenda did an awesome job making sure my husband and I had everything we needed. While my bridal party was moseying around, these 3 ladies made sure my hair looked fine and made sure my dress didn't get messed up either. I know it was hard keeping up with me because I was dancing so much but they really did an awesome job (and Marie was funny too)! I recommended this place to a coworker and now she is booked for next August! That in itself is a testimony about how perfect Larkfield is for weddings and any other event you may be having. People who have been to Larkfield prior to the reconstruction couldn't believe how nice the place looked. People are still talking about how great the service was, how beautiful the place looked and how good the food and drinks were! THANK YOU SOOOO MUCH LARKFIELD!!! Ladies & Gents make sure you book with Larkfield for your special day! You won't regret it!
---
AMAZINGGGG
Reviewed on

9/16/2014
Andréa V
The food is just outrageous and delicious. I can't tell you how many people talked about the food, in fact thats all everyone talked about! nothing on my dress just not he food! haha. The support staff day of is by far the best, always there to help and keep you up to speed and make sure you eat. i can't say enough good things about the place!
---
Absolutely Incredible!
Reviewed on

7/08/2014
nicole r
Im sad to write this review because that means our wedding is over! We got married at Larkfield June 19 and what a wedding it was! We booked our wedding 14 months prior and since they were mid-construction we had gotten such an incredible price and the pictures were gorgeous that we booked it being the only place we had seen! We were absolutely not let down! The place had exceeded our expectations in every single category; our guests call all the time to tell us how beautiful the place is and how great the food and service were! The staff there treated us like family from the moment we booked until the end of the wedding. The cocktail hour was an absolute insane amount of food that were hoping to have friends get married there so we can make it to all the stations! Dinner was phenomenal and they came around with seconds! We got married outside and it was perfect; luckily the rain cleared up from the morning and it was beautiful!! The maitre'd Megan and our bridal attendants were so great and perfect for me. They were always there but usually not seen ( I didn't want to be followed around all day) and were so prepared and calm they really put me at ease! The staff and facility made it such a wonderful day for us that it really stinks to be over. We would both absolutely HIGHLY recommend Larkfield for any future bride!!
---
Incredible Venue
Reviewed on

5/31/2014
Laura M
I had the most incredible wedding at Larkfield, where do I even begin. In short, the owners treat your wedding as if they are throwing a wedding for their own family. They go above and beyond and the hospitality is wonderful. I can't stop hearing from our guests about our EPIC cocktail hour. The amount of food and types of food is just insanity. I also heard that the dinner was of course fantastic and that guests couldn't believe they came around with seconds! The venue is gorgeous and the reception room, first class. I almost teared up when the maitre'd brought us in to see it at the wedding, it was so beautiful. The service throughout our planning was equally impeccable. Marianne was amazing to work with, she really made us feel like we were taken care of. We couldn't be happier with choosing Larkfield as our venue!!! I highly recommend it to anyone having a Long Island wedding. Nothing but class.
---
The best day of my life
Reviewed on

12/26/2013
alexandria s
I just got married on 11/30/13 - it was the most spectacular day of my life. No detail was left undone. From the food, to the service to the decor - everything was better than I could have ever dreamed. Our maitre'd Meghan was FANTASTIC, she made us feel so special. The food was delicious, everyone raved about it. The cocktail hour alone had SO much food, I thought i'd explode at the end of the night. Every single person was made to feel special there as well, not just us. My grandma at one point had said she wanted a peanut butter & jelly sandwich (why, we're not sure, lol) but you can bet that Meghan had sent out some of her staff to go get one! They even sent us home with food and dessert for the next day. I cant say that i'll be getting married again, but if I did you can bet i'd do it all over again at Larkfield. It was the best day of my life and being there made it the day of my dreams.
---
Larkfield
Reviewed on

11/19/2013
Jamie A
Place is gorgeous! Food is amazing! Service is great!
---
BEAUTIFUL!
Reviewed on

10/21/2013
Gina A
As I booked this hall pre construction, I was obviously somewhat nervous, (I'm sure any bride would be), but Larkfield turned out to be even more beautiful then I could've imagined. Harry and Peter were so helpful through everything, from choosing menus to napkins, and to answer any questions or concerns I had throughout our planning process. The Villa like design makes you feel as though you are in Italy, and the service is amazing. The food was delicious, and according to most of my guests it was the most (and delicious) food they've ever had at a wedding! I unfortunately wasn't able to eat much running around, but they made sure the Bridal attendants kept bringing us plates, and also sent us home with leftovers! I am so happy that I chose the Larkfield to have my Wedding reception. There is nothing like having a brand new, incredibly amazing hall to celebrate our special day!
---
Ceremony - C/ Reception A+ / Overall B
Reviewed on

10/14/2013
Lauren K
We booked Larkfield 2 years in advance. They were a great venue, and were renovating to be even better. They were not put off or confused about our specific needs, due to being 2 brides. The communication was great and we were totally pleased. Our contract included our 2 bridal suites and that we would be the only wedding- 2 brides is enough for one day!! Later, we found out they booked another wedding that started at the same time as ours. After discussions, we agreed to a few stipulations, mostly to protect us AND our guests on our day: Our guests wouldn't be inconvenienced by their guests, we wouldn't see the other bride, we agreed to different suite arrangements, their cocktail hour music would not impact our ceremony, etc. On the Monday before our wedding, we found out that they had re-sent invites to all the guests of the other wedding. Their cocktail hour would now start at 530PM. Which meant their reception would start at the SAME TIME as our ceremony. The day of: During our line up (we didn't know until afterwards) our guests were RUSHED into their seats, and even sat at PATIO TABLES due to the other party's cocktail hour being in OUR CEREMONY SPACE!!! So they had no time to set up properly!Then,their DJ played "Blurred lines" during our I DO's -- so loud that EVERYONE- including ME—turned their heads.I really feel like they made a genuine mistake, but in trying to correct it and "save face" for themselves, they hurt our wedding (the larger party, who had booked 17 months sooner). Cocktail hour & Reception: Absolutely AMAZING. The amount of food seemed crazy, even though we had seen the list a million times, in person it was so much more. Out of towners thought the cocktail hour was a buffet dinner! Dinner was so good- NO ONE was disappointed in their food!Then they came around with seconds. Overall, our guests felt so special & impressed. The timing, setting up of our DIYs, and day of staff were great!
---
My August 2013 Wedding at Larkfield
Reviewed on

9/19/2013
Lauren K
My wedding day went perfectly and smooth because of the wonderful staff at Larkfield. My bridal attendants (Philippe and Katie) were amazing and so helpful! All of our guests said it was the best wedding they had ever been to and were raving about the cocktail hour and new renovations. I hope my friends get married here in the future so I can come back! I highly reccomend having your ceremony at their beautiful new outdoor chapel. Having the ceremony, cocktail hour and reception all together was great! My only "complaint" was that it was very obvious there was another wedding happening at the same time as ours. I crossed paths with the other bride/bridal party many times.
---
Absolute Best!
Reviewed on

8/14/2013
Joanna V
Larkfield was amazing! We originally booked with Larkfield in January 2012, 10 months before they even began their renovation. It was a big risk being that they weren't scheduled to finish until June 2013 and our wedding was in July but we went with out gut and booked with them and it was the best decision we made. Not only did the building turn out to be absolutely stunning but the quality of service and food is outstanding. Up until the day of the wedding Harry, Peter, George & Mariann were always there to answer any questions and one the day of the wedding Glen, out maitre'd, and Philippe, our bridal attendant, were the absolute best. They took care of us and every little thing we may have needed from them moment we pulled up until the moment we left. They made sure that the night ran smoothly and that everyone was happy. As for the food, so delicious and plentiful! Guests have been telling me for weeks that it was some of the best food they have eaten and that the cocktail hour was awesome with the amount of food that was there. I could probably go on forever about Larkfield and how wonderful they are and how much fun my wedding was, the point is you will in no way be disappointed if you have your wedding there.
---
Amazing experience
Reviewed on

11/19/2012
Jennifer K
They were so attentive to every detail. The staff was great. The day was beautiful and beyond my expectations.
---
Great Experience!
Reviewed on

10/07/2012
Lara D
From start to finish they made everything so easy and reassuring. I never felt rushed when making decisions for menu or room set up etc. Staff was more then helpful. We got an awesome price for everything they provided and to top it off the food was limitless and delish! will def do a party with them in the future!
---
Larkfield Manor= Highly recommended !
Reviewed on

8/11/2012
stefanie p
The Larkfield was great from beginning to end. Food was awesome, they offered seconds and the wait staff was fabulous!
---
Best Venue!!!
Reviewed on

6/19/2012
Lisa V
It took us almost a year to find our venue. We were so happy when we found Larkfield. My husband's parents were married here along with 5 other relatives/friends. The staff at Larkfield Manor are so professional and treat you like family. The main reason we chose them is because they have the BEST food! and a really reasonable price per plate! My guests are still raving about the food (Larkfield included much more food then the other venues we looked at). They also included my wedding cupcakes, linens, place cards, and ice sculpture. We really got the most bang for our buck. They don't have a lot of areas outside for picture taking (only a pond with balcony and flowers) so I would suggest going to a beach or park for pictures. We went to the Bayard Cutting Arboretum in Great River. If I had to plan my wedding all over again I would most definitely pick Larkfield Manor!
---
Amazing wedding!
Reviewed on

10/11/2011
Elizabeth L
I had my wedding at Larkfield Manor in September. Because of the people that work at Larkfield, everything was amazing!! The service was impeccable, food was so delicious, and our guests didn't want for anything.
---
Awesome Time
Reviewed on

8/02/2011
Janine S
Larkfield Manor is a great place to get married. Their staff is extremely helpful in planning the big day. Our guests rave about the place and how amazing the food was! Its a great value for long island weddings. Talk to Maryanne she is great!
---
5/13/11
Reviewed on

6/17/2011
Brendan M
From our first meeting with Maryann to view the venue to the final minutes of our wedding, we were completely blown away by the service and atmosphere of Larkfield Manor. Our families and friends will not stop talking about how great the food and drinks were!
---
Reviewed on

5/05/2011
cindy g
Its a very simple and elegant place.. The food was EXCELLENT.
---
Send Message