Home

LeForce Entertainment
About this Vendor
Modern DJs for Modern Brides
Modern DJs for Modern Brides. LeForce Entertainment is a turn-key event firm that is based in Dallas, TX. LeForce offers an exclusive boutique-influenced DJ service that uses a completely modern approach to create unique events.
Details
Classical, Country, Disco, Folk, Hip-Hop, Jazz, Pop, R&B, Rock, Arabic, Indian, Latin, Persian, World Music
Ceremony, Reception, Wedding
MC Services, Recorded Music, Sound Equipment, Music
Contact Info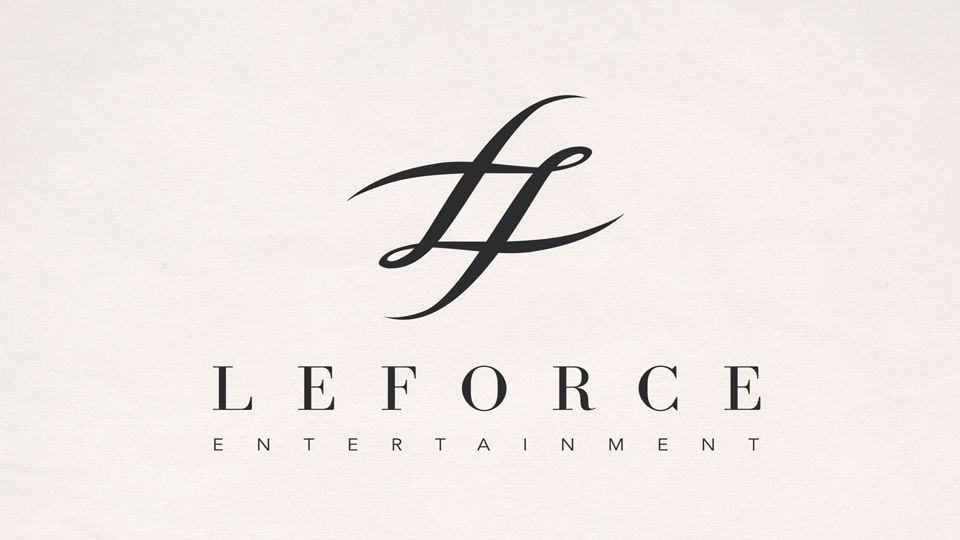 1170 Quaker Street, Dallas, TX
Jake Hans was amazing!!!
Reviewed on

6/02/2014
Sarah W
Our wedding was two weeks ago and I consistently keep hearing from all of our guests what a great party it was. That is in no small part thanks to Jake at LeForce! He ran the show without anyone knowing my husband was sick before the reception started. He kept the music going all night - fading out one song before people had time to get bored with it. He was just the right balance of an MC for the night and just letting the party happen. Our whole experience with LeForce was awesome - I would recommend Jake to anyone looking for a DJ!!!
---
Such a blast! Organized, Professional
Reviewed on

5/14/2014
Nicole C
Le Force Entertainment was fantastic! Nate was our DJ, the wedding itself was so much fun! Nate kept everything on track and kept the party going all night. There was dancing, singing and laughing! He was definitely a professional! We also had the photo booth, which was a huge hit! Great props were provided and the photo strips had a custom logo with our names were perfect... The other fantastic thing that Le Force provides is an online organizational dashboard. It helps you plan the ceremony and reception down to the minute so the DJ can keep to the schedule. You just input your songs, they also provide suggestions. Guests can go online and request songs. Very cool. We had multiple meetings with Nate to plan and one final meeting in person to go over everything. We knew this wedding was going to be a success because of Nate! Thank you so much for making our wedding so much fun!
---
michael vieira was great!
Reviewed on

5/21/2013
melissa c
our dj was perfect! we mainly wanted a dj to keep us on time and make sure we were able to get in everything we wanted to do. he was great at reading the crowd, played a great mix so everyone enjoyed it, and always sought both us and the photographer out to make sure we were ready to do the cake cutting, dance, etc. he was able to adjust on the fly if we changed our minds and decided to do or not to do something we had previously discussed. our wedding was loads of fun thanks to him!
---
Reviewed on

7/31/2015
Melissa D
We used Gus Magallanes as our DJ for our wedding. He did an awesome job! We met with him a couple times prior to the wedding, to discuss our music selection of what we wanted played and did not want played. Gus is bilingual, which is important to us. He played a great mix of Spanish and English music! Gus translated the speeches of the Matron of Honor to Spanish and the Best Man to English. The guests appreciated the translations. As soon as Gus started playing music, people were dancing and the dance floor was full until the last song! We were happy our guests were always dancing! We would highly recommend Gus to DJ at your wedding!
---
Reviewed on

7/28/2015
Lucy C
Positive comments: Played a good variety of music from across multiple genres. Negative comments: Didn't play all of our must play selections.
---
Reviewed on

7/25/2015
Terryn A
Loved this company for my DJ and lighting needs! We had Matt Murtha be our DJ and he was perfect! He was wonderful to work with and made sure I got everything I needed! They made a remix of some songs for my father daughter dance and got it back to me within the same day!
---
Reviewed on

7/25/2015
Ali S
Adam Wilmore was amazing! He was very professional, and fun to work with. He was helpful throughout the whole process, and made excellent suggestions for the order of our reception events, which made the entire night a BLAST! People were dancing and having an awesome time and the night ran just as planned. We highly recommend Adam and Le Force Entertainment.
---
Reviewed on

7/22/2015
Kylie R
Nate was such an incredible DJ/MC at our wedding. He made everything fun and truly took care of moving every part of the reception in a fun and flawless manner. He truly has a gift for bringing people to the dance floor. He even got my MOTHER out on the dance floor, which for those that don't know, you know you have a KILLER DJ when he get's the Groom's Mother out on the dance floor outside of just the usual Mother/Groom dance. Prior to the actual wedding, he was a great communicator and was flexible with our needs and visions for the big day. There was nothing that Nate couldn't do when it came to music and MC'ing! It was so nice for me and my wife to rest assured the day of because we were confident that Nate had everything under control. He was incredible! You will not regret going with Nate Nelson and LeForce Entertainment for your wedding DJ!
---
Reviewed on

7/20/2015
Ashby W
If I could give 10 stars I would. Nate DJ'd our wedding 3 weeks ago. We had a meeting before, discussed what we wanted and he did JUST that. He ran the show, kept us on schedule, played the perfect music, and made everything flawless. I heard from SO many people how he made the night just perfect. We also did our open photo booth through LeForce and it was such. a hit. Thank you guys for everything!
---
Dylan Topliff was great!
Reviewed on

7/20/2015
Aly L
We booked Dylan Topliff as our wedding DJ through LeForce. He took the time to meet with us a couple times before the wedding, which we really appreciated. We also found the online planning forms through LeForce very helpful and easy to complete! The booking process was smooth and easy as well. We would definitely recommend!
---
LeForce Entertainment
Reviewed on

7/07/2015
Jessica J
Cratin from LeForce Entertainment went above and beyond to make sure everything went great during the wedding ceremony and reception. He completely took control and helped me so much! I wouldn't use anyone else!!
---
Reviewed on

7/07/2015
Alli G
AMAZING. AMAZING. AMAZING. We absolutely loved Ed Petty at our wedding. All of our guests had such a fun time and danced the entire night. We could have kept dancing all night long if we didn't have to leave for our hotel. I would definitely recommend Ed and his team for a wedding or special event. He was on time, very professional, truly listened to what your vision was and made it happen during the wedding. I cannot say enough nice things about Ed and his team. In short, he is a definite must! Thank you for making our wedding everything we imagined! It was absolutely perfect! Wish we could have that night replayed again :)
---
Reviewed on

7/06/2015
Savanna W
Nate Nelson did our wedding and he was AMAZING! Never have been a bridesmaid or groomsmen, me and my husband had NO CLUE what was needed or when things should happen but Nate did and that was all that mattered! He made himself available to talk about the wedding logistics and was full of information. On wedding day he and his staff were there early to set up and ready to get the crowd going. He gave us the BEST INTRO EVER and that just set the mood for the rest of the night. He kept the party going and the flow of events was flawless. By the end of the night several wedding guests were asking where we found him and wanted his information. Don't forget to add the uplighting, it really makes a difference! Oh and the photobooth!!! Our guests had a blast with the photobooth!! Thanks Nate & LeForce for making our day amazing!
---
Reviewed on

7/02/2015
Courtnee L
Our DJ was Nate Nelson, and he couldn't have been more perfect and professional. All that my guests talked about after our wedding was how much fun he was. We didn't get to meet with any of the other dj's, but we didn't have to. Nate was our go to guy! He had everyone laughing and dancing the whole time. I'm so glad that we got him as our dj. Couldn't have been happier!!!
---
Reviewed on

7/01/2015
Lauren M
Matt Murtha was absolutely incredible! My husband and I got married about a month ago. First of all, before the wedding, Matt was so fun to work with. We could tell he loves what he does and gave awesome suggestions that made us feel like everything was going to run smoothly. He let us edit our playlist for months before and it was an easy process. About a week before the wedding, Matt emailed us to confirm everything about the big day. FINALLY, on the actual wedding day, was when we were really impressed. He has such a way to get the crowd involved and make sure everyone is having a great time. He kept people of all ages on the dance floor at all times--which was one of our main priorities!! Matt helped everything run smoothly and kept us on track while we were busy talking to our guests. My husband and I do not have enough kind things to say about him!! He even got out on the dance floor and showed us some of his moves. It was awesome. If you're looking for a fun, personable, and trustworthy DJ for your big event, look no further!
---
Reviewed on

6/25/2015
Susan C
David was awesome to work with! My sister and brother-in-law had previously booked David so we were thrilled that he was available to do our wedding! David was super attentive to our needs, great at communication, and coordinated all of our music choices! He coordinated our ceremony music as well; which went so smoothly and perfectly! David was so easy to work with and super flexible, even with my last minute changes! He made sure we were having fun throughout the entire reception! It was a fabulous experience!!!
---
Reviewed on

6/23/2015
Kendall C
Our DJ was Adam Wilmore. Adam was extremely professional and I knew we would be in good hands from the moment I met him. He listened to our requests and executed our wedding reception perfectly. It was so much fun going back through the pictures and everyone was clearly dancing up a storm!! I highly recommend Adam Wilmore with LeForce Entertainment!
---
Reviewed on

6/23/2015
Alexandra R
Highly recommend Adam. He kept my guests dancing the entire reception and made sure everything flowed smoothly. My entire experience with La Force was just EASY - Adam was so quick to respond to emails. He also had lots of advice on music, the flow, and anything else a bride could be stressing about. We also decided like a week before the wedding we needed pin lights and La Force made sure it happened ... I recommend all indoor receptions have pinlights & you should probably book them a little further in advance BUT La Force took care of us!
---
Reviewed on

6/22/2015
Charlotte J
We used LeForce Entertainment for their lighting, photobooth, and DJ services. This company's quality of service and product was nothing less than PERFECT. We had the pleasure of having DJ Nate Nelson ROCK our wedding. In the middle of our reception, the AC went out in our ballroom. DJ Nate and his awesome team tore down all of their equipment in the ballroom and moved it into the ceremony room in less than 10 minutes. DJ Nate kept the party going all night and we had an absolute BLAST. They saved our wedding!!! All of our guests have told us how much fun they had and it was completely due to the fact that DJ Nate and LeForce were so flexible and entertaining. Thank you so much for ROCKING our wedding!! We love you, Nate!!!
---
Reviewed on

6/18/2015
kaymen m
Nate was amazing! I knew we would have such a great time at our wedding after meeting with him for the first time. He was incredibly energetic and truly loves what he does. He engaged with everyone at our reception and made our wedding memorable and such a great party :) Our full dance floor spoke for itself!
---
Reviewed on

6/17/2015
Diana C
Matt Murtha was our awesome DJ with LeForce. He was wonderful. Very flexible and friendly and did everything we requested. I highly recommend :)
---
Reviewed on

6/15/2015
Emily W
Our wedding was in May at the McKinney Cotton Mill. We had Wes Mitchell as our DJ and he was by far my favorite vendor! He had such a positive vibe about him and was always smiling which helped me remain at ease! Our guests had the best time dancing at our wedding and he kept us on track all night! Before our wedding, LeForce was running a special package on lighting and photo booths and so we took advantage and I'm so glad we did! The lighting looks so amazing in the photos and the photo booth was a huge hit!! The guests got to take home home photo strips with a personalized logo and these ended up being our party favors! Everyone loved them! The photo booth really allowed our photographer to focus more on my husband and I while the guests got to take pictures of their own and take home! We also got copies of all of these photos and an album with personal messages from our guests! Wes and LeForce were so easy to work with! They had an online portal that kept everything perfectly organized!! I was able to pick out songs I wanted, didn't want, setup the timeline, and everything else all online! It was so much easier than having to submit paper forms! Overall, Wes and the LeForce team were so responsive throughout the whole process and I couldn't have made a better decision. Thank you Wes and LeForce! I will definitely recommend you to every bride I know!! :)
---
Reviewed on

6/15/2015
Ashley V
We had Nate Nelson as our DJ and could not have been happier about the outcome! We were recommended to LeForce by our wedding planner and chose to go with Nate after meeting with him. Initially, Nate was extremely confident in his ability to make the night a success and now I can say that it wasn't just talk - he followed through on all promises! Nate had great feedback/suggestions but also made sure the music was what we wanted. Not only that, but he did an incredible job of acting as the MC of the evening which gave the whole night more order/structure while still making sure everyone had a blast! We got so many compliments on the job he did, and could not be happier with how the night turned out! Initially we were a little hesitant to use a DJ, but I am SO glad that we went with Nate! Extremely professional and he is clearly an expert at what he does!
---
Reviewed on

6/15/2015
Nate was out of control, if we knew he was going to be as perfect and thoughtful as he was, we might not of needed a wedding planner. Providing the music/atmosphere is a fraction of the service and structure their team provide, and I will be recommending them exclusively going forward. All of the tiny details that would of shoehorned awkwardness into the event were sniffed out way in advance by Nate, and his professionalism (toned to the exact appropriate level) was a constant theme. We couldn't of been happier with the way it worked out, and Nate's dedication to his job (example: in the face of his own child's birth) was on display in every conversation we had.
---
Reviewed on

6/15/2015
The success of our wedding was more/less dependent on the services from Leforce, in particular Dominic Nagella and he delivered on all fronts. From day one Dominic impressed us with his knowledge and really put us at ease. We had 2-3 meetings with him prior to the wedding and every detail was discussed in order to make sure there were no surprises. Along the way he had several recommendations that we used. We went into the wedding night knowing it would be run extremely well and we didn't have to worry about a thing. He also fit in really well with the crowd. We were more than satisfied with his services and would highly recommend. We even had a few people after the wedding ask for his contact information.
---
Send Message