Home

LeForce Entertainment
About this Vendor
Modern DJs for Modern Brides
Modern DJs for Modern Brides. LeForce Entertainment is a turn-key event firm that is based in Dallas, TX. LeForce offers an exclusive boutique-influenced DJ service that uses a completely modern approach to create unique events.
Details
60s, 70s, 80s, 90s, Arabic, Big Band/Swing, Classic Rock, Classical, Country, Disco, Folk, Hip-Hop, Indian, International, Jazz, Latin, Oldies, Persian, R&B, Soul, Top 40/Pop, Variety
Ceremony DJ, Ceremony Music, Cocktail Hour Music, Karaoke, Lighting, MC Services, Uplighting
Contact Info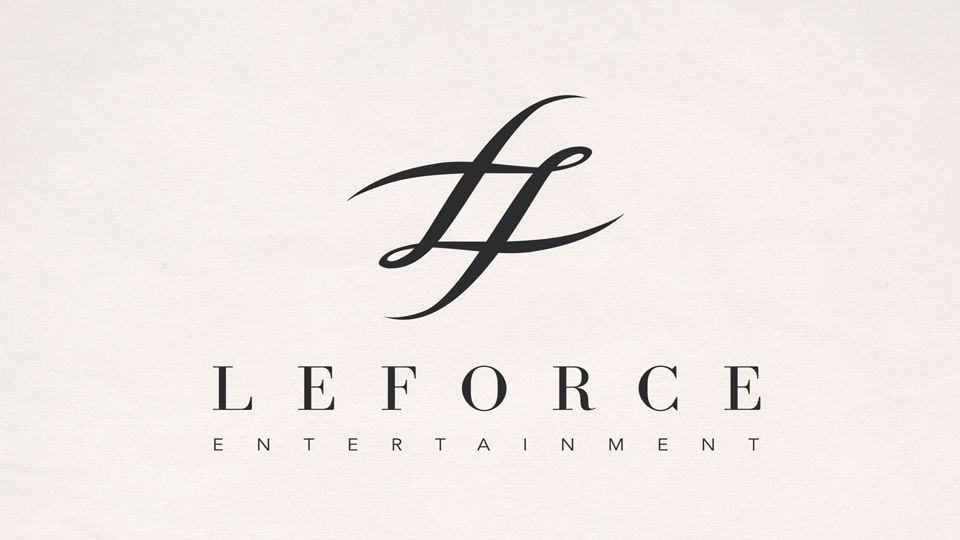 1170 Quaker Street, Dallas, TX
Jake Hans was amazing!!!
Reviewed on

6/02/2014
Sarah W
Our wedding was two weeks ago and I consistently keep hearing from all of our guests what a great party it was. That is in no small part thanks to Jake at LeForce! He ran the show without anyone knowing my husband was sick before the reception started. He kept the music going all night - fading out one song before people had time to get bored with it. He was just the right balance of an MC for the night and just letting the party happen. Our whole experience with LeForce was awesome - I would recommend Jake to anyone looking for a DJ!!!
---
Such a blast! Organized, Professional
Reviewed on

5/14/2014
Nicole C
Le Force Entertainment was fantastic! Nate was our DJ, the wedding itself was so much fun! Nate kept everything on track and kept the party going all night. There was dancing, singing and laughing! He was definitely a professional! We also had the photo booth, which was a huge hit! Great props were provided and the photo strips had a custom logo with our names were perfect... The other fantastic thing that Le Force provides is an online organizational dashboard. It helps you plan the ceremony and reception down to the minute so the DJ can keep to the schedule. You just input your songs, they also provide suggestions. Guests can go online and request songs. Very cool. We had multiple meetings with Nate to plan and one final meeting in person to go over everything. We knew this wedding was going to be a success because of Nate! Thank you so much for making our wedding so much fun!
---
michael vieira was great!
Reviewed on

5/21/2013
melissa c
our dj was perfect! we mainly wanted a dj to keep us on time and make sure we were able to get in everything we wanted to do. he was great at reading the crowd, played a great mix so everyone enjoyed it, and always sought both us and the photographer out to make sure we were ready to do the cake cutting, dance, etc. he was able to adjust on the fly if we changed our minds and decided to do or not to do something we had previously discussed. our wedding was loads of fun thanks to him!
---
Reviewed on

5/21/2015
Megan L
Dominic was the DJ for our wedding and we couldn't be any happier! He had great suggestions and listened to what we wanted. Our reception went perfectly, with people dancing the whole night! He had enough presence without trying to be in the spotlight the whole night. We had a second reception in another state that didn't go as smoothly, and it made me appreciate how amazing it was to work with Dominic. We would recommend him over and over again!!
---
Reviewed on

5/13/2015
Dylan was outstanding! He was professional, friendly, helpful and hard working.
---
Reviewed on

5/06/2015
Heather H
Nate Nelson was an amazing DJ! He made the night run so smoothly. He corresponded with our photographer throughout the night helping the night move right along. He made our special day perfect! We have heard nothing but great things about Nate from l of our guests!
---
Gus totally rocked the house!
Reviewed on

4/21/2015
Deanna B
Our DJ, Gustavo, was absolutely amazing! He was easily able to read the crowd and play music that kept our guests on the dance floor. He played all of the specific requests provided by myself and the groom and did a great job as the emcee for the night (even making announcements in Spanish for some of our foreign guests)! LeForce Entertainment management was quick to respond to all emails and kept it professional throughout the planning process. Their client accounts online make it easy to schedule the events for your wedding and keep up with requested songs. I would definitely recommend them!
---
LeForce Rules
Reviewed on

4/17/2015
We had Jake Hans as our DJ, who was everything we could have asked for in our wedding DJ. The atmosphere of our reception was wonderful as the right songs were played at the right time. Many of our guests commented that the DJ and photo booth were some of their favorite parts. Job well done!
---
Best Decision You Could Make!
Reviewed on

4/13/2015
Sidney Y
How does one even begin to describe the amount of appreciation I have for the Leforce Entertainment team. It started with their prompt responses and making sure I had the DJ that would be the perfect fit for the most important day of our lives. Leforce sent me Adam Willmore as our DJ and he might be the most trustworthy, dedicated, and professional DJ I have ever worked with. He met us whenever and wherever was convenient for us. As a bride the months before can be stressful but knowing Adam would be there to make our day perfect was very reassuring. During the wedding he kept everyone there on the dance floor with never a down moment, which was a huge request of ours. The guests loved everything he played and so did we! He kept the night running right on schedule and we never felt rushed to do the "traditional" wedding regimens. My favorite part was his suggestion to do the last song as a sing along. He had all guests form a tight circle around my groom and I and sing "I Got Friends in Low Places" (one of our most favorite songs). To say it was the perfect ending to our fairy tale wedding is an understatement! We also hired Leforce for their lighting and it was impeccable. We did the lighting option to light the whole room with uplighting and give the room a perfect ambiance for our night time wedding. For our seated dinner they did more of a natural amber glow to give the romantic feel. For dancing we changed the atmosphere with a light purple ambiance and they far exceeded my expectations by making the room switch colors! Gosh it was so perfect! We also had them pin spot our larger floral arrangements and waterfall of floral coming off of the head table plus my bridal cake! Hiring Leforce will be the best decision you could do as a bride!
---
Adam Wilmore was perfect.
Reviewed on

2/24/2015
Iana G
I loved working with Le Force! Le Force made planning the music & lighting personal and convenient with a straight-forward song&lighting-request-web-application. I choose Adam Wilmore as my DJ. He understood the sophisticated/fun mood I wanted to create & accommodated my complex music-timing instructions for the main entrance, first dance, and welcome toast. He kept my guests dancing all night long, and helped the party easily transition from cocktail hour, to dinner, to dancing, to toasts & cake, to send off. A day before the wedding, he was very quick to respond to last minute changes via phone and email. Le Force achieved everything I wanted for my wedding! The changing light colors were entertaining. I would strongly recommend both Le Force and Adam Wilmore for your lighting and DJ.
---
Nate made our wedding!
Reviewed on

2/09/2015
Kara K
My husband and I did a ton of research for DJs for our wedding at The Room on Main this past December, and Le Force Entertainment and Nate Nelson consistently resurfaced as one of the best in Dallas – excellent reviews, recommended by our venue, etc. About 20 minutes into our consultation, we were sold. Nate has a great personality and clearly has a ton of experience with not just DJing, but event planning and management in general – he gave us a ton of good tips on scheduling and timing that no one else had mentioned, and they all made a huge difference in the flow of our event. Plus, given that Le Force is one of the top rated companies in Dallas, we felt that their package price for music, lighting and photo booth was extremely reasonable. Le Force has a great online portal that makes it extremely easy to plan for ceremony and reception music, and it along with Nate's guidance helped us consider and anticipate every detail, which was extremely helpful in working with our other vendors, too. Nate gave us great ideas on how to work around unique aspects of our ceremony while keeping a good flow, and reworked a very bizarrely ordered schedule that our hot mess of a wedding planner assembled. As we were leaving, my husband and I remarked that we liked his T-shirt (Keep Calm & Get Married) and he gave each of us one in our favorite color – a small detail, but still very cool and reflective of the fun, warm, laidback vibe Le Force has in general. We had discussed generally what we wanted him to play but told him to use his judgment/expertise to figure out the best songs, and the end result was exactly what we wanted. He played plenty of chill, Indie songs that we loved throughout dinner, and when it came time to dance, he pulled out the perfect mix of old and new hits to keep every age group on the dance floor, which was something we had mentioned to him we wanted because we had a lot of our older family friends in attendance as well. He talked just enough to guide the evening along and keep people engaged, but wasn't interrupting the music all night with announcements, which is a pet peeve of mine. So, so, so many people remarked to us that night and since that he was the best DJ they've ever heard, and he kept probably about 125 guests on the dance floor until the last song of the night, which I've never seen at another wedding. Lighting and photo booth were also gorgeous and awesome – Ed Petty was so easy to work with and created a beautiful, subtle color scheme that made our room look even more beautiful and lush against the Dallas skyline without being distracting. People were obsessed with the photo booth, which allowed people to retake photos they didn't like before printing, and I'd say the majority of our 200 guests took at least one photo. A DJ can make or break your entire event – it is not a place you want to take a risk or try to score some crazy cheap deal. If you want one who is extremely talented, will keep all your guests happy until the last minute of your reception, is fun and laidback but also professional and crazy experienced, and yet still very well priced, Nate Nelson is your guy. We are so happy with our entire process with Le Force and would absolutely use them again for another large event. Highly, highly, highly recommend them!
---
Wonderful!
Reviewed on

1/06/2015
Brooke M
Nate was fantastic. The dance floor was packed all night, and several of our guests commented on how great our DJ was. He truly listened to what we wanted out of the night, but also used his expertise in reading the crowd to know the perfect songs to play at the perfect times. We would definitely recommend him & LeForce. Thanks Nate!
---
Wonderful Celebration
Reviewed on

1/05/2015
Jordan B
Jake from LeForce was our DJ for a celebration/reception, post destination wedding. He was amazing! I felt that he listened to our requests and had a true understanding of the feel that we were going for and absolutely delivered. He is fun, laid back, easy to work with and professional. The music was fun and just what we were looking for and the lighting and logo were just beautiful. We received tons of compliments! I would gladly recommend Jake and the LeForce group and hope to work with them again for future events.
---
Classy DJ and MC
Reviewed on

1/01/2015
Kelly M
Our DJ Dominic was amazing. He was very professional and easy to talk to. He listened to all of our requests and made the reception enjoyable. He was a great MC and did it without being cheesy. I would recommend him for any wedding!
---
Highly Recommended
Reviewed on

12/21/2014
Our DJ from LeForce Entertainment - David Webb - was truly a godsend. My wife and I didn't have a wedding planner so we needed a competent DJ to help run the entire evening. David did just that. And he did it very well. He helped my wife and I schedule the entire evening. We talked about how to introduce the wedding party, the type of music we wanted to play, when my wife and I would have our first dance, when she would dance with her father and when I would dance with my mother. We talked about everything. My wife and I had no idea what we were doing and David helped us the whole way. It was such a relief. At the end of the day, we had a hell of a reception and David made it happen. He comes HIGHLY recommended. You won't be disappointed - especially if you don't have a wedding planner.
---
Highly recommend!!
Reviewed on

12/16/2014
Sarah S
Our DJ Dominic did a great job. He played all the songs we requested and did an amazing job keeping the flow of the reception going. Would highly recommend!!!
---
Hell of a DJ & MC
Reviewed on

12/08/2014
Rebecca S
Everything from start to finish went perfect with this company due to the quality Nate Nelson brought to the table. We and each of our guests enjoyed his lineup of music, he helped meet our customized needs through and through, was a great host to every guest and especially the wedding party, and last was an amazing MC that helped run the entire night smoothly. Couldn't of picked someone better to get us through our reception. Will highly recommend to anyone looking for not only a great DJ, but a hell of an MC/host.
---
BEST DAY EVER!!
Reviewed on

12/02/2014
Andra H
I can't imagine our wedding day without Dylan Topliff from LeForce! He made planning SO easy, and our wedding was a BLAST! Our guests were dancing all night :) I can't wait to see all the photos :)
---
NATE IS FANTASTIC!!
Reviewed on

12/01/2014
Nan P
Nate, You were FABULOUS Saturday night at the SPOE FEST!!! Young people and all the "Young at Heart" thought you were the best DJ ever!!! You created the atmosphere we POE/SPRADLEYS were hoping for!!! You are such a gentleman, but fun, fun,fun!!!! Needless to say.....YOU WERE A HIT!!!!!! Thank you for your professionalism, Kindest regards, Nan Poe
---
BEST ALL-AROUND DJ !!!!!!!
Reviewed on

12/01/2014
Bradleigh L
We were fortunate enough to have Nate Nelson with LeForce Entertainment as our DJ for our wedding reception in November, 2014! Nate could not have been easier to work with, get into contact with, or more fun the night of our reception! We wanted a formal, yet very fun, reception and Nate delivered! If you are able to use uplighting at your event, we definitely recommend doing that because it changed the atmosphere of our venue(we had a Ballroom). We even called Nate the night before our reception to make a change, and he made it happen! It was easy to tell that Nate loves his job and genuinely cares about his client's and their wishes. We recommend Nate with LeForce 100%!!!
---
My DJ let me karoke at my wedding...
Reviewed on

11/28/2014
Jamie H
I really liked Nate, our DJ, when we first met him. He was way chill and I am not, so I liked his calming presentation. The day of our wedding, he and my planner worked together seamlessly to help provide me with the PERFECT day. The lighting and feel of the room was exactly what I wanted and this was ALL because of him. He KILLED IT as far as knowing when to play certain songs. My friends all my comments about how great he was. We didn't have alcohol at our wedding but he helped to make people forget about their inhibitions and get on the dance floor! I knew I was in love, though, when he gave me the mic and let me sing with my favorite songs. I would never recommend anyone else. Our money went far (it wasn't disgusting expensive like other places) and VERY high quality service, lighting, ect. I am more than pleased with my experience! Thanks so much, Nate, for all you did for us!
---
Jake Kept Us Dancing!
Reviewed on

11/17/2014
Molly F
From our initial consultation, we knew Jake was the right man for the job: funny, engaging, knowledgable, professional and fun to talk to – he had so many ideas on how to make our night memorable and personal. (As an added bonus, Le Force has a convenient online portal that enables you to customize your various playlists and timeline so you're always on top of your planning.) Jake kept the night on track, working closely with our venue coordinator, and kept the music going all night – blending seamlessly from one to the next, amazing! We had a wonderful time and had many compliments during the days that followed. I highly recommend Le Force Entertainment and Jake Hans for all your DJ and entertainment needs!
---
Coy was AWESOME!
Reviewed on

11/13/2014
Bailey B
We got married at the Filter Building several weeks ago and used LeForce for our DJ and the photobooth. I was so impressed with both! Coy Galloway was our DJ and was AWESOME! He understood our eclectic taste in music and catered to exactly what we were looking for. As the night went on, I kept bugging him to play different songs and he played everything we wanted! We had multiple people come up to us and say how impressed they were with the DJ and lighting. Coy was very professional, but fun too, and we couldn't recommend him enough! I worked with Ed and Nate to get everything set up with the photo booth too, and they were both awesome! Very quick to respond to emails and were very helpful when choosing all of our options. I would recommend LeForce to anyone!
---
Book for an excellent time!
Reviewed on

11/04/2014
Elizabeth H
Le Force Entertainment really knows what they are doing. They were extremely responsive and helpful. They have a really useful online planning tool for picking your songs, but what really made my reception was my dj Robert Spera! He helped place place settings, he kept the partying raging, and he got us back on track when the caterer put the wedding off schedule! I strongly recommend Le Force and Robert!
---
Pretty Good
Reviewed on

10/30/2014
Taylor F
Did not love the music selections and there was not much give from the DJ in that regard. Did not flow well. Was not the worst, was not the best.
---
Send Message