Home

Leigh Florist
About this Vendor
We love weddings!
So glad you found us! We are a vibrant group of florists with a love for flowers, details and weddings. Leigh Florist design studio offers custom wedding flowers, event styling and rental items for both rustic and classic design. Also after your wedding, we preserve your bouquet to create custom art. We are here to guide you through your wedding journey. Many of our clients say that we make planning easy while offering creative ideas and sound advice. Our flowers are fresh, unique and customized to create your one of kind event. Whether you know exactly what you are looking for or if you need guidance, we are here to inspire you! We invite you to visit our studio and meet our team. Contact us to schedule a design meeting!
Details
Flower Crowns, Aisle Decorations, Centerpieces, Pedestals, Plants, Vases, Chuppah, Wedding Arch, Wedding Decoration Delivery, Wedding Decoration Setup, Decorations + Accents, Bouquets, Boutonnieres, Corsages, Flower Delivery + Setup, Flower Preservation, Flower Arrangements
Contact Info

Reviewed on

10/21/2015
Caroline
Denise and the girls at Leigh florist are amazing! My summer time wedding ceremony and reception flowers came out beautifully; exactly how I wanted. They were worked with all of my DIY concepts as well as my budget. I plan on using them again for future special occasions and... Read More would definitely recommend them to friends/family.
---
Reviewed on

10/29/2015
Wendy L
Leigh Florist was on a preferred vendor list for my venue, and it was such a pleasure working with them for my wedding! From the very first email, Mallory was extremely professional and responsive. She answered all my questions right away and understood my sweet and romantic,... Read More garden-style theme immediately. They created a detailed design plan based on a few photos and emails, while being very considerate of my budget. On my wedding day, I was blown away by the flowers, especially the reception centerpieces and my beautiful bouquet. They truly exceeded my expectations and even added some unexpected special touches, like a handwritten note with well wishes. I received so many compliments on the day, and all the centerpieces were happily taken home by guests. Overall, I was extremely happy with Leigh Florist and would recommend them to all my family and friends.
---
PERFECT!
Reviewed on

8/20/2014
Victoria S
Everything from customer service to the final product, Denise and Mallory were fantastic. They listened to everything we needed and wanted, gave recommendations fitting the event and accommodated our special requests. Flowers were delivered to the church and reception hall... Read More exactly when expected, and the flowers were so fresh we're still enjoying them. Pricing was more than appropriate for what we had and for the quality of service and product. Thanks again!!!
---
Reviewed on

5/20/2017
Christa T
The ladies at Leigh Florist were so pleasant and easy to work with. Our flowers arrived on time and were more beautiful than we anticipated. They worked with our budget and accommodated the changes I was giving them leading up to the event. I would DEFINITELY recommend!!
---
Reviewed on

5/05/2017
Elizabeth F
We used Leigh Florist for our wedding on April 28, 2017. Not only were the bouquets, boutonnières, corsages, and centerpieces beautifully handcrafted, but they also accepted literally hundreds of decoration items I had collected and arranged them all throughout the venue... Read More perfectly. They added steampunk elements to all of the flower arrangements and set up the tables so that each was unique and interesting. They were timely and efficient and so friendly throughout the entire process. They made my wedding more beautiful and free of stress, which was most important. I would highly recommend their services for any of your floral needs!
---
Reviewed on

4/19/2017
Amanda A
We had the pleasure of working with Leigh Florist for our March 2017 wedding. To say the wedding planning process was overwhelming would be an understatement, largely because we live almost two hours away from our venue. We placed selecting a wedding florist on the... Read More backburner. Before we knew it there was a little more than a month before our wedding and we had not secured a florist. We became disheartened when we called a couple of florists and were told not only were they not available for our date but they could not recommend anyone on such short notice. However our officiant recommended that we contact Leigh Florist. From our first phone call the staff at Leigh Florist put us at ease. I had scheduled a couple of vendor visits in the area for a Friday and they were able to accommodate my schedule on short notice. I advised right from the first phone call that we only needed bouquets, boutonnieres and two floral arrangements for the altar. We never felt any pressure to order additional flowers. I met with Mallory and advised of our budget and favorite flowers. Based on my description, Mallory made our vision come to life and kept it within our budget. On the day of our wedding, the bouquets and boutonnieres were promptly delivered to our hotel before pictures. The rest of the flowers were delivered to our venue. The flowers were beautiful and were exactly what we envisioned. As a nice added touch, they sent us a thank you card both after our initial meeting and after the wedding. Looking back on the wedding, the flowers were a detail which we did not initially place much importance on but now could not have imagined our day without them. Leigh Florist was extremely easy to work with and we would highly recommend them.
---
Reviewed on

4/13/2017
Kelly P
Leah florist was great bringing my vision to life. The arrangements looked beautiful and they captured what I wanted! I will definitely use them in the future.
---
Reviewed on

2/08/2017
Morgan W
Not only was the florist extremely accommodating, everything was beautiful. The arrangements were amazing!! Everyone love the hashtag sign we rented! I cried when I received my bouquet. I felt the prices were reasonable and I wasn't pushed to get anything I didn't want. I will... Read More used 1000 times again!
---
Reviewed on

11/25/2016
Mellina S
Denise and the team at Leigh were all so helpful! We had an idea of what we wanted the wedding to look like, and Denise really made it all come to life! She helped us come up with a style that would work well with our winery scenery, and made it all work within our budget... Read More (without sacrificing the plan). On the day of, the individual flowers were all delivered with such care and organization to our hotel, and the venue was perfectly set up by the time we arrived. Everything was perfect all the way down to their handwritten notes for myself and the photographer! I would recommend Leigh florist to EVERYONE!
---
Reviewed on

11/18/2016
Melissa S
Totally affordable, they are so prompt with any question or concern! I was in total awh with my bouquet and center piece flowers. Thank you again guys! Everything came out so beautiful!
---
Reviewed on

10/27/2016
Deborah L
We used Leigh Florists for our daughter's wedding on October 22. The flowers were absolutely gorgeous! The staff is so easy to work with and respectful of your budget. They helped to bring our steampunk theme to life. I highly recommend this florist.
---
Reviewed on

10/26/2016
Darren C
My flowers turned out amazing! Denise was so helpful and truly made the feel of romance echo through the flowers. We we're blown away :)
---
Reviewed on

10/24/2016
Kaitlyn R
From our first meeting, Leigh Florist was absolutely fantastic. They were always organized and filled with ideas to make the flowers, and wedding in general, more tailored to us as a couple. Everything was exactly as I'd imagined, if not better! Thank you!
---
Reviewed on

10/19/2016
Lynn P
Everything with Denise and her staff at Leigh Florist was amazing. She took my hodge podge of inspiration photos and ideas and made a beautiful, cohesive vision for my wedding day. Everyone commented on how gorgeous all the flowers were and we just could not be happier with... Read More them! I would highly recommend brides schedule a 'sample' meeting to be able to see the size, proportions and and colors of the flowers before the big day.
---
Reviewed on

9/20/2016
Brynne S
We used Leigh Florist for our wedding Sept 3rd 2016. We live in FL and so had to much of our planning remotely. Denise and her team worked with us every step of the way; totally took our thoughts and put it on paper and came up with the perfect arrangements for our wedding.... Read More What they designed was exactly what we were imagining. We even had a small change on the morning of the wedding in terms of dropping off 2 of the boutonnieres and they graciously made the change, no problem whatsoever. The price was within our budget, as well. Everyone at our wedding was raving about how beautiful the flowers were. Everything came out perfect.
---
Reviewed on

9/19/2016
Amy R
I highly recommend the services of Leigh Florist! My now-husband and I live in Oregon, and the folks at Leigh were still able to coordinate with me via email and meet with me when I was in town. Denise, Mallory, and team could not have been more helpful in translating our vision... Read More and budget into such beautiful décor. Guests remarked on the beauty of the bouquets and boutonnieres, table arrangements, and particularly, the decorative pillars with candles and ring of petals surrounding us during the ceremony. I would also add that our flowers lasted the duration of very long, hot, and humid day and somehow translated beautifully not only in person and pictures but in the elegant shadowbox we just received from Leigh Florist.
---
Reviewed on

9/19/2016
J S
Denise and the team were great to work with. Their approach is easier going and only assertive when requested. They made my vision of simple, classic, and elegant come to life and kept my budget in mind always. They never pushed me outside of my range and the wedding was... Read More beautiful. I was especially impressed with the chuppah and the way it was decorated. I will recommend Leigh Florist over and over again.
---
Reviewed on

9/19/2016
Julia H
They went above and beyond for my wedding. They made my vision come to life! They are so easy to work with and the staff is super friendly.
---
Reviewed on

9/10/2016
Allison W
Leigh Florist did wonderful work for our recent wedding! The flowers were perfect. The team was "on the ball" from the day I first met with Denise until the wedding day. Their attention to detail is amazing and appreciated. They made being a bride easy.
---
Reviewed on

8/23/2016
Jessica A
Everyone at this florist was amazing!!!! Highly recommended! They work with you and will get everything perfect just the way you describe! Great group of women!
---
Reviewed on

8/22/2016
Allyson P
I highly recommend Leigh Florist. From the moment I contact Denise and team, they were very friendly and responded quickly. They worked with our budget and ideas and we were very happy with the end result. Besides the flowers for the wedding party, we purchased the aisle runner... Read More and ceremony decorations from Leigh Florist. They delivered everything on time and the ceremony setup looked great. Also, the team was thoughtful and sent thank you cards in the mail to us. I will definitely keep Leigh Florist in mind for future events.
---
Reviewed on

7/16/2016
Alicia B
Leigh florist was an amazing company to work with for our wedding this past June. They met with us many times before our wedding and welcomed every detail and changes we brought to the idea board. The flowers were beautiful at the wedding. They were able to take all of our ideas... Read More and somehow put them all together in an amazing way! They were also super easy to get ahold of. In the few days prior to the wedding, many questions came up, and they were always an email away - responding within the hour. We'd highly recommend Leigh Florist!
---
Reviewed on

7/12/2016
Lauren M
I used Leigh Florist for our wedding and they were very helpful! I didn't really know what I wanted other than a few pictures I found of the bouquet I was looking for, but I told them the colors we were looking for and provided us some suggestions for flowers. My husband also... Read More wanted something very specific for his boutonniere: a Tudor rose (a white rose inside of a red rose). We requested a sample to see what they could do as they had a few ideas how they could do it, and they exceeded our expectations! They were able to put a small white rose inside of a hollowed out red rose. My husband loved it! I didn't use them for centerpieces and my bridesmaids' bouquets as a family member was making them as a gift for me, but the boutonnieres and corsages were wonderful! Definitely bring some ideas to the table, but the staff there is helpful in guiding you if you don't know 100% what you want. There was a little bit of confusion with the final contract as we did make some changes to what we originally wanted from our first meeting, but it did eventually get sorted out. Just make sure you review your contract so there are no issues. I would definitely use them again for future events!
---
Reviewed on

6/23/2016
Katrina S
Denise was great to work with. I showed her photos and she was able to help me come up with options that fit the look, color and budget I wanted. The flowers were gorgeous...everyone, even event staff, complimented them!
---
Reviewed on

6/02/2016
Joanne S
I do not know much about flowers, so I was very grateful when Denise took the time to review options that were seasonal, met my interests and were in my budget. They were extremely professional from our first meeting to my wedding day. Would highly recommend for any bride... Read More looking for the care and attention they deserve for their special day!
---
Meet The Owner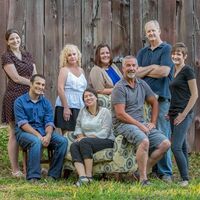 Denise Herker
My favorite part of being a florist is the change in seasons and nature's elements. I love planning events and helping couples customize a wedding that is special and personal to them. Along with my team we help over one hundred weddings every year. It is wonderful and rewarding to work with flowers and wedding clients together. Stop in to the studio to visit us and experience our flowers!