Home

Lethal Rhythms Entertainment: DJs, Video, PhotoBooth
About this Vendor
Best of Weddings since 2007-Professional Mix DJs!
Carley Roney, CEO of the Knot Magazine called Lethal Rhythms DJs "Trendsetters in the Industry". We have won the "Knot Best of Weddings" award starting in 2007. We are Professional Mix DJs who set the Standard in the Industry! Listen to Live Music Mixes on our website, read about team and more!
Details
Disco, Hip-Hop, Jazz, Pop, R&B, Rock, Arabic, Indian, Latin, Persian, World Music
Ceremony, Reception, Wedding
MC Services, Recorded Music, Sound Equipment, Music
Contact Info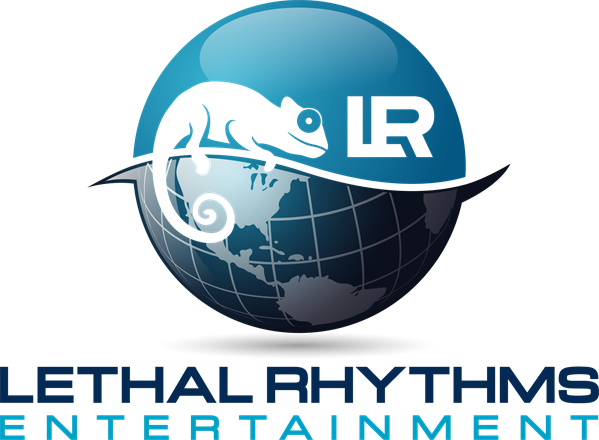 2221 Peachtree Rd. D 402, Atlanta, GA
BEST DJ IN THE BUSINESS!!
Reviewed on

8/11/2014
Anna M
We hired Joel as our DJ as soon as he said, "Just so you know, I don't do cheesy." Even though I was planning a big wedding myself, I typically find weddings kind of corny and unoriginal. I knew that I wanted our wedding to be remembered as a PARTY THAT DIDN'T STOP and that is exactly what we got. Joel is fun, but extremely professional and was always there for us whenever we needed him. Our wedding was in Atlanta, but we live in Washington, DC so we relied on technology as our main source of communication. Joel would email or call us back ASAP and never left us hanging. He is also well known in Atlanta so he was fabulous at pointing us in the right direction for other vendors. We also used his company for a photo booth for the reception and videography (WE LOVE BRYAN AND NICOLE!!!!) and every part was on point. Joel was the best decision because he made our wedding reception a night our friends and family will never forget!!
---
Life of the PARTY!
Reviewed on

10/11/2014
Jen G
Joel Rabe of Lethal Rhythms is "DA MAN"! I knew we were lucky when he was personally available on our date but now I know how AMAZINGLY lucky we were! WOW…Joel was organized, personable, professional, fun and knows how to throw a GREAT party! His background in logistics and psychology was apparent as he literally "ran the show" from the moment the cocktail hour started until the last guest left the building. He intrinsically knew exactly the right time to transition from the first dance to the toasts to the cake cutting…everything went off without a hitch! Joel had an unlimited database of songs that he was able to access immediately upon request and even brought his own professional lighting to create the perfect mood on the dance floor! He was just as talented as an Emcee as he was a DJ! All of our guests were talking about how GREAT Joel was and how much fun they had! He made the most important day of our lives truly special!
---
Do yourself a favor and book DJ Fernando
Reviewed on

10/01/2014
Allan & Robyn O
We were at a friend's wedding a year ago and discovered a DJ that blew us away. He was engaging, seamlessly transitioned through incredible songs, and most importantly kept everyone dancing the ENTIRE time. What caught my attention was that he also cared about what music the wedding guests wanted to hear. He went around to each table asking what type of artists or songs they'd like to hear. At the end of the day, the bride and groom want their guests to have a great time so this level of detail really stuck with me. I remember saying to my now wife, "We need to have this guy DJ our wedding!" This legend's name is DJ Fernando of Lethal Rhythms. For our wedding, one of the very first things he told us in the planning phase was that he wanted to make the night unique to us. That meant a lot to us as it showed he wanted an unforgettable night just as much as we did. He was very professional to work with and any specific song change or agenda change was just a call or email away. He also made note of specific songs or artists we didn't want to include. There were also times where we were unsure about song selections for specific moments of the reception and his suggestions were spot on to our liking. On our wedding day DJ Fernando was very punctual and quickly made sure all the speakers, turn tables and lighting were ready to go. When it came time for the reception he killed it with the introductions as the place erupted in applause and cheers. It was an incredible way to kick everything off. The night could honestly not have gone any better. The dance floor was packed from start to finish no matter if it was oldies, slow songs, or hip-hop. The next day our legs were so sore and my wife's feet were bruised from dancing so much. We've had so many people come to us and say that it was the best wedding they've ever been to. Thank you DJ Fernando for an unforgettable night that we'll be talking about for decades. We'll definitely be sending recommendations your way!
---
Reviewed on

7/28/2015
Joel was great! He was always professional but had a sense of fun and excitement which is exactly what I wanted my wedding to be! He has SO much knowledge about how to keep weddings flowing and what needs to be done when. Your wedding day is already a whirl wind but with Joel there I was able to relax and know that nothing would be left out (cake cutting, introductions, mother/groom dance, etc.) or pushed until late into the evening. We also used Laura (with Lethal Rhythms) as our day of coordinator and that was the BEST decision that we made! She is so detail oriented and made sure that none of the special additions (specialty napkins, specific table cloths, signs, etc.) were forgotten. She is very responsive to all questions. I would HIGHLY recommend Lethal Rhythms for DJ and coordinator services because you will 100% know that everything for your special day will go just as planned!
---
Reviewed on

7/14/2015
Brittany
Used LR for our wedding's photobooth. Joel and Laura are amazing and delight to work with. Both are incredibly professional and will bend over backwards to make things wonderful for you. Our photobooth guy, Paul, was amazing. Energetic and fun, he had my 87 year old great aunt putting on silly hats and posing! Everyone had a great time and really loved the special touch of having the photobooth at the reception.
---
Fun Party
Reviewed on

6/11/2015
Kelsey S
Lethal Rhymes was so easy & fun to work with. Every staff member was organized and on the same page. Finding our DJ was probably the hardest part for us. We waited really last minute so I was worried we wouldn't find a great one on such short notice. Lethal Rhymes got back to us so quickly and had a phone called scheduled immediately. We loved how straight forward they are with their prices. Everyone else we looked at had a base price and then a bunch of add ones(which is all stuff you'll need). We were so impressed that it was one price and that included EVERYTHING, microphones, uplighting, ceremony, reception etc. Everyone we worked with was so professional and really knew what they were doing. We used Brandon as our DJ and he was amazing! He came for a walk through at the venue before the big day, which made us feel more comfortable. He was fun & professional at the reception & was really good at reading the crowd to see what type of music to play. He had everyone dancing, young and old, and that's exactly what we wanted! Thank you so much Lethal Rhymes!!!!
---
words cant describe how amazing they are...
Reviewed on

4/30/2015
Joe Z
My words cant express how thankful and lucky we were to have Lethal Rhythms (specifically, Laura Burchfield and Joel Rabe) at our wedding. We met with Joel several months before our wedding and we were blown away at his preparation and what he wanted to do. He was very familiar with the reception location and gave us numerous examples of what he has done and how he keeps the energy high and excitement going throughout the evening. Initially we were like "this dude is just saying these things" but after our meeting we were certain we made the best choice. At the end of the night, we extended the music because it was going so great, he made the reception upbeat and very energetic without any issues. We couldn't have been happier with our choice to go with Lethal Rhythms. Laura was the behind the scenes coordinator for us and initially my wife and I were not going to have one (thought we could do it ourselves) but as the time came closer we getting wrapped up with all the logistics and details we realized we did not want to worry about stuff the day of. We were put in contact with Laura and she was extremely professional, organized, and on top of everything. We were out of state and she skyped with us, emailed and called us often to touch base and check in. She communicated with all of our vendors, photographer, caterer, music, transportation, church, and made sure we were all where we needed to be. At the end of the night, she made sure all of our stuff was accounted for from the reception and took it back to our hotel for us. Looking back, my wife and I were so thankful for her services, we were idiots thinking we could handle it ourselves, and couldnt have made it through the day without her.
---
100% recommend!!!
Reviewed on

3/02/2015
Alexandra T
Joel and his team are absolutely amazing! We had a Thursday wedding, so we were nervous that a lot of people would leave early, and not dance, but Joel created an AMAZING party that made everyone dance and stay until the end! Not only is Joel a great DJ, he is also an amazing MC which every wedding absolutely needs. He was great at keeping our timeline on schedule, and keeping the crowd entertained. The bouquet and garter toss was so much fun because of him! We would have also been completely lost at what to do when we did the cake cutting, but once again, Joel came to the rescue and led us through the entire process. Joel with Lethal Rhythms is definitely what made our wedding amazing. I would use them again 100 times over, and hope that I will have other chances in the future to listen to them, and hire them for other parties. Thank you so much, Joel. We are so thankful that you were a part of our wedding. -Ian and Alex
---
Wedding Reception - Founders Hall Roswell, GA
Reviewed on

11/02/2014
Evan, the DJ, from Lethal Rhythms was extremely professional and personable; played the music at the right volume at the appropriate times -- without having to be asked to adjust -- and had the guests dancing all night long. He took charge of announcements and toasts and cake cutting and all went extremely smoothly. Laura and Evan worked with us right up until the day of the wedding to make sure that everything was as we had hoped it would be and the added lighting added a feeling of romance and warmth to the room. It was just beautiful and as the mother of the bride, it is truly an experience they made even more memorable. I would not hesitate to use them again for another wedding or another occasion.
---
Awesome Time!
Reviewed on

10/28/2014
Kayla E
At our wedding we had DJ Spencer from Lethal Rhythms out of Atlanta, Ga. He played Exactly the kind if music we were hoping for and everyone had a blast dancing. He made sure to include all ages, which was great. I highly recommend Lethal Rhythms if you're looking for a good time at your wedding!
---
DJ was awesome, service was eh.
Reviewed on

10/28/2014
Mariela R
After seeing good reviews of Lethal Rhythms on my wedding reception's site, I decided to call and give them a try. The team was super attentive and on top of contacting me before I signed the contract. Once I signed the contract, I heard nothing from their team. There was no follow up from their team. I began to get a little frantic when I had not heard anything from them just days before my wedding. I did have contact with the DJ directly- about two months prior to the wedding), but he was a little difficult to reach throughout the entire process. All in all, our DJ was great--he knew his stuff, played great music and we had a fabulous time. However, Lethal Rythms acted like just another big company, trying to make money and hounding you until you sign. As someone who didn't have a wedding coordinator, it was frustrating to have to be on top of the DJ company, especially when I had had no contact from them weeks and days before my wedding, especially when I was the one paying them money.
---
Great DJ
Reviewed on

10/28/2014
Greg S
We used Joel from Lethal Rhythms for our wedding and were incredibly happy in our choice. We loved that they had a database you could set up prior to the wedding to add all your suggested wedding songs or definite playlist. They asked a lot of questions that helped them play exactly what we wanted at our wedding. Everyone was on the dance floor the entire night and I had multiple people come up to me after the wedding that said it was their favorite DJ. If you want people dancing at your wedding I would definitely recommend Lethal Rhythms and specifically Joel.
---
Joel is THE BEST
Reviewed on

9/30/2014
Joel is hands down the VERY best wedding DJ there is! I can't even tell you how many of my engaged friends are planning to use him in the future. He has every single guest, young and old, on the dance floor until the very end of the night! You can't go wrong with Joel from Lethal Rhythms! I couldn't have been happier with him!
---
We danced all night
Reviewed on

8/05/2014
Whitney M
Joel was amazing! He kept everyone on the dance floor all night. He knew what the crowd wanted and kept everyone moving, including my husbands grandfather who is 80! He made the night so memorable!! Such a great night!!
---
THANK YOU!
Reviewed on

7/14/2014
Sheena K
You always hear from other people that your wedding day will go by SO fast. We never knew how fast they meant until it happened to us. We remembered bits and pieces but wished we could have pressed rewind and took a few moments to soak it all in. Well, fortunately we were able to do just that! With having Lethal Rythms do our videography we were able to curl up on the couch together and watch the best day of our lives all over again. We got those moments to soak it in (and if we wanted to soak it up again, we could) :) . We shed some happy tears and were reminded of the commitment we made that day. A commitment that you will find you NEED to be reminded of,often! It was almost like a mini vow renewal! We will definitely be making watching our wedding video a anniversary tradition. Seriously, the best wedding gift to give to yourselves! Thanks to everyone at Lethal Rhythms for giving us such an awesome gift and for helping making our day SO special!
---
DJ Fernando with Lethal Rhythms ROCKS!!
Reviewed on

6/22/2014
Anna
DJ Fernando of Lethal Rhythms Entertainment was one of the absolute best decisions that we made for our wedding! He provided music for our ceremony, cocktail hour and reception and he could not have been any easier or more fun to work with. He completely understood the mood we were trying to set with each part of our wedding and totally nailed it - all of it. Our reception was a blast! DJ Fernando's mixing skills were such a hit - we didn't ever want the party to end! Thank you so, SO much for making our wedding day flawless!
---
Bride
Reviewed on

5/27/2014
amanda d
couldn't ask for better! Joel is amazing at what he does - everyone had a blast at our reception thanks to him!
---
Best ATL Wedding DJ!
Reviewed on

5/03/2014
Carrie M
There's so much to say about how much I enjoyed working with Joel at Lethal Rhythms for my wedding day that I don't know where to start. I guess I should start by saying that I'm the kind of bride that when people asked me about my wedding day, I would start by describing the music playlist. People would ask about the dress and I wouldn't be able to describe if it was A-line or Ballgown. I say that to set the context that music was a VERY important wedding planning decision for me. Joel and his team were very responsive when I had questions. They made the planning process and music decisions very easy by providing suggestions. They had options and recommendations that included everything from traditional to unique. Joel managed my ceremony music in addition to my reception music, and he even came to a processional practice to make sure the music would work for what we had planned. But most importantly, he knew how to make the right selections at the right time to get the party going and keep it going. And best yet, all of these services came within my conservative budget. I would highly recommend Lethal Rhythms again, and I hope I can hire Joel for a future party where I can dance the night away! Thanks again Joel!
---
Hands Down Best Wedding DJ...
Reviewed on

10/24/2013
Ryan P
At that age where all my friends are getting married, Joel and the staff at Lethal Rhythms are by far the best group of DJ's that I have seen at any wedding. Joel has a way of avoiding the awkward and annoying issues that most DJ's don't seem to understand (wedding party is introduced correctly and names are not mixed up, bride and groom are not pulled away from conversations with grandparents or distant family but are allowed to complete conversations before cake cutting or other events, coordinates well with all other vendors to make sure all of the evening's events go off without a hitch). The wedding flow is constantly maintained, Joel is able to keep the dance floor full and guest having a great time by selecting music that fits the moment, opposed to trying to stick to a preset playlist that doesn't accommodate for the mood throughout the celebration. Joel also does a wonderful job of working with the bride and groom before the wedding to get an understanding on the types of music that the bride and groom want and do not want played. Overall my fiancee and I were extremely impressed with the passion and knowledge Joel and his staff have towards making a wedding run smoothly and making it a event that you will never forget, for these reasons we have hired Joel to DJ our wedding and we would tell anyone else they should do the same.
---
Love Lethal Rhythms!
Reviewed on

10/08/2013
Lindsay I
We used Lethal Rhythms for our DJ and lighting and we were very happy with their services. I was able to speak with the DJ over the phone prior to the wedding and he was very friendly and asked lots of questions about what I wanted for the wedding. He did a great job with the music and also with the announcments.
---
Awesome Initial Meeting!
Reviewed on

8/05/2013
Stephanie V
My fiancé & I are both big into music. We go to concerts & shows all the time, & my fiancé even DJ's at clubs & events around Atlanta, so the music for our wedding is extremely important to us. We want our guests to really enjoy themselves at our reception & we feel that a DJ who knows how to get the crowd dancing is the way to do just that, so when we got engaged, the only person we could imagine having DJ our wedding was Joel Rabe at Lethal Rhythms! I met Joel at a corporate event right after I graduated college. He left such a lasting impression that now, 4 1/2 years later, he is who we have asked to DJ our wedding! We had our first meeting with Joel last week & it went really, really well! We had such a fun time discussing the details with him! Joel really took the time to get to know us as a couple & spent time talking to us about exactly how we envision our wedding day. He even provided us with some really great ideas that we had not thought about ourselves. My fiancé & I both left the meeting feeling very excited & very confident that Joel will be able to help make our day the very best that it can be. I feel like I don't need to waste any time stressing over the DJ or music for the wedding, because I can count on Joel to do his thing. WOW, such a relief to feel so good about our choice! I can now focus on other things like finding that perfect dress! I strongly recommend Joel & Lethal Rhythms!! Have fun planning brides!
---
Top Notch Service
Reviewed on

7/09/2013
Chris O
My fiance and I chose to book our wedding reception entertainment through Lethal Rhythms after meeting with several other competitors and they just didn't seem to be as dedicated and passionate to providing the best quality of entertainment and energy for the price they were quoting us which was very close to what Joel and his team at Lethal Rhythms charges for their services. We wanted a DJ who just doesn't stand there and hit play all night long, truthfully an Ipod can do that. After meeting with Joel I could tell that being a DJ was his passion and he really cares about his clients event. As being a DJ myself for the past 18 years,I have very high standards which I felt would not be met with the other DJ's we interviewed. Music, energy, and overall flow is the backbone to an amazing wedding reception, and with Lethal Rhythms I have complete confidence that our wedding reception will be nothing short of spectacular and memorable for us and our guests. When I asked other DJ's about certain equipment requests they said they would get back with me after they found out the cost of renting the requested equipment, everything I asked of Joel and Lethal Rhythms they already have and are familiar with its operations. Joel and Lethal Rhythms have already preformed at our wedding venue before so they have a working relationship with venue staff and the layout of the facility, the others I talked to had never heard nor let alone been to our venue. When I learned that the competition was unfamiliar with our venue I inquired if the would go to the venue to meet with the staff and get a feel for the location prior to the day of our wedding, most replied that was not needed and they would just arrive a little earlier than needed on the day of the event. There are more reasons why I hired Lethal Rhythms but I don't want this to feel like I'm just bashing Joel's competition, fact is I have complete faith that our wedding reception will be a hit by hiring Joel and Lethal Rhythms!
---
Great DJ!
Reviewed on

7/08/2013
Jennifer S
Fantastic to deal with! Fernando did awesome at our wedding!
---
Killer party!
Reviewed on

6/21/2013
Abby S
Joel was great to work with from beginning to end. He was always very quick in his responses, professional, and made me feel at ease (which is not easy for an extremely type A bride like me!). He created custom songs that I requested for my processional, and really got what type of music/event we wanted. It truly was a killer party. All of our guests kept talking about what an awesome DJ he was- not your usual played out wedding music. Our photographers even commented that it was the most fun wedding they've shot :) Thanks again, Joel!!
---
Pure AWESOME-NESS!
Reviewed on

5/21/2013
Lauren Y
We had the pleasure of having Joel (the owner) be our fabulous DJ and lighting expert. He was amazing! The only reason ours costed over $1000 was because we also had Lethal Rhythms do up-lighting at our venue. He made sure all the details were taken care of. From a set up for the ceremony location, to the Rabbi having a mic so our guests could hear him and our vows, to making sure the music fit the atmosphere, and setting up great photos for our photographer (like me, the bride, behind the DJ booth). I honestly could not have asked for a better DJ. He mashed up two of our favorite artists and we are getting him to make us a copy of that mash up because it was perfect! He was very professional and ensured that everything musically was smooth. We spoke on the phone several times and even talked through the whole day through music to make sure that we were on the same page. Seriously....book him, you won't regret it.
---
Send Message