Home

Lily's Bridal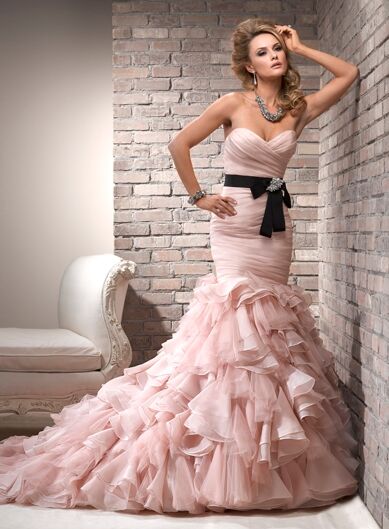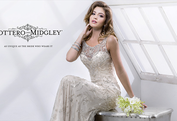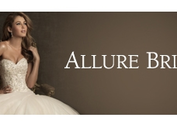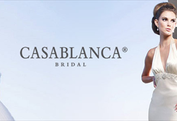 About this Vendor
You Will Find Your Dream Dress Here!
Lily's Bridal is downtown Orlando's premier bridal boutique, offering a large variety of designer gowns for brides and bridesmaids. We offer a large selection of bridal veils, sashes, and jewelry to complete your bridal look. We also offer in-house alterations as an added convenience for our brides and bridesmaids. Lily's Bridal provides an intimate boutique setting with expert bridal consultants ready to help you find your dream dress! Make your appointment today!
Details
Bridesmaid Dresses, Flower Girl Dresses, Mother of the Bride Dresses, Wedding Dresses, Alterations
Contact Info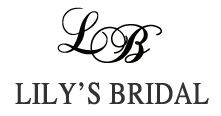 2109 E Colonial Dr , Orlando, FL
Found my dress in 20 minutes!
Reviewed on

1/01/2013
Heather S
Found it, ordered it. Maggie Sottero dress. Shop is not fancy, but they had what I wanted, and the dress was in in 2 weeks from ordering it!
---
Wonderful selection!
Reviewed on

12/11/2012
Kristyne L
I had done quite a bit of dress shopping before finally finding Lily's. the selection is wonderful! They have so very many different styles and types. I found so many dresses to try, and had a very hard time deciding between a few! Great service, and hemming and bustling were... Read More done very well!
---
I found my dream dress at Lily's Bridal
Reviewed on

12/04/2012
Kyra M
I went to Lily's bridal because they were only one of a couple bridal stores in the Orlando area who carried Maggie Sottero dresses. As soon as I saw my dress on the rack I knew it was the one before I even put it on. It was a beautiful lace Maggie Sottero dress. I got more... Read More compliments than I could count on my wedding day that the dress was perfect and the prettiest they had ever seen. I highly recommend Lily's bridal and Maggie Sottero dresses!
---
Amazing dress, horrible service
Reviewed on

8/12/2015
Alyssa W
I loved my dress when I tried it on and ordered it in the size they recommended. The dress came in very quickly, but the belt I ordered to go with the dress came in a year later. Thank god I ordered my dress so early. They had to re-order the belt twice. The alterations are a... Read More complete rip off. They make you pay for every little thing. The woman doing the alterations was not very nice and made me doubt my self esteem while wearing the dress. I ended up loving my dress, but I would never use this salon again.
---
Horrible Service
Reviewed on

1/23/2015
Diana S
I went to Lily's on two separate occasions to try on bridal dresses. On my first visit I thought the associate was great and when I was having trouble finding both a top and bottom of a dress I liked, she said a particular designer would mix and match tops and bottoms. It was... Read More perfect! Until they didn't call me back. They had to check with the designer to get the pricing etc etc but I was always the first to contact them. There was no follow up on their end and they literally wrote my name down on a note pad. When I came in the second time they'd already lost my information and had to take it down again. They don't have proper documentation of any visits and when they say they'll call back, they don't! I assume they trashed my info (even if by accident) but I couldn't believe they wouldn't want my business or have some customer relationship management software in place so things like this wouldn't happen. I was the one calling them back to remind them to check on pricing. I ended up getting my dress custom made but I would have purchased it here if they would have simply called me back!
---
Great Value
Reviewed on

1/04/2015
Kate O
I purchased my bridal gown from Lily's and the service and value were excellent. You aren't getting the Kleinfeld's experience, but you aren't paying for it, either. My gown was absolutely beautiful and looked more expensive than it actually was. One problem we had with the... Read More bridesmaid dresses: we used Lily's tailor for alterations, and while hemming one of the bridesmaids gowns, she "altered" away the dress's mini-train! We had to order a new dress so it would match the others.
---
My dress was perfect!!
Reviewed on

10/23/2014
Alayna P
I got my dress, veil, belt, and bridesmaids dresses from Lily's Bridal. Their selection is amazing!! The prices are really good too, definitely a great place for the bride on a budget! The staff there are so nice and helpful! They answered all my questions and helped me pick... Read More the perfect dress and accessories! I got compliments all night from all my wedding guests on how beautiful my dress was! I definitely would recommend my friends to Lily's Bridal because of their selection, value, and customer service! Awesome bridal shop!!
---
Good Experience
Reviewed on

7/14/2014
Skye G
I did not end up purchasing my dress from Lily's, but wanted to write about my experience shopping there. The dresses were mid-range in terms of quality, and the prices were great. Ani was great help at my appointment in pointing out all the dresses I should consider for the... Read More look I was seeking. She was faster than anyone else in any other store I visited at helping me get in and out of dresses so I could try a bunch on. She was great at answering questions about the dresses and potential alterations as well. I came very close to buying my dress here because it was beautiful and a great value, but ultimately went for something a little more unique (and expensive). Overall, my experience was great though. If you want to buy a solid quality dress for a great price and have LOTS of choices, this is definitely somewhere you should check out. Some other reviews I saw made the salon sound terrible, and it's not at all. The dresses are much nicer than those at somewhere like a David's Bridal (nightmare). I can't vouch for the alterations, and based on some of the comments I might have taken my dress to a different tailor if I did buy it there. Whether or not you buy here, you should check it out to get a feel for a broad range of styles and designers.
---
I found the perfect dress for my Savannah wedding!
Reviewed on

7/07/2014
Kelly M
Lily's had the perfect Maggie Sottero dress for my outdoor Savannah wedding. The ladies who work there are amazing and were quick to answer any question I had. I would recommend them to anyone looking for a beautiful designer dress.
---
Beautiful Dresses!
Reviewed on

6/11/2014
Laura D
This was the last store I went to and found my dress here, it was in budget less than $1000 and they are one of the only shops that has casablanca dresses which you can customize! Alterations were a bit hairy but that seems to be the theme talking to other brides that went to... Read More other stores. Ultimately my dress fit like a glove and looked perfect!
---
Great prices
Reviewed on

11/06/2013
Melissa J
My dress was stunning, Lily's was able to get my dress in several months earlier than I anticipated.
---
Review
Reviewed on

10/14/2013
Kate O
I had about 1 day to find my wedding dress - my now-husband wanted a short engagement, and Solution's said even with a rush it would be at least 6 months to get in. Lily's said they'd rush and could have the dress ready in the 4 month time-frame I needed. I wish i had more time... Read More to shop around for dresses. I liked how my dress looked when it was 10 sizes too big and they clipped it back. I do not feel that the main lady (Asian) is very friendly. There are two cute younger girls who work there. I was not happy with the alterations. They would not listen to what I wanted and ignored my request that I made several times to fix a certain part of the dress and pull it in tighter on the hips. Perhaps my experience was not typical. They do have Maggie dresses, which the Orlando Solutions does not, and other affordable yet good-quality options. Do not expect the same treatment in your dress shopping as what Solutions supposedly does, with champagne popping when you choose the dress. I didn't care about all that fuss, but some people do.
---
Got my Casablanca dress at Lily's
Reviewed on

8/16/2013
Samantha
The woman I worked with at Lily's was so nice and truly helped me find my dream dress for my wedding. I cant wait till I'm able to be in my dress again and wear it down the isle. I would recommend Lily's to anyone looking for a Maggie or Casablanca dress.
---
Beautiful collection of dresses
Reviewed on

7/22/2013
Maria S
I found my dream dress at Lily's Bridal. They really do have a diverse collection of unique and beautiful dresses. I thought the price was reasonable for my dress too. They could improve their customer service up at bit. Some of the ladies working there were just kind of cold. I... Read More guess I was just expecting a bit more attention.
---
Lily's Bridal
Reviewed on

7/13/2013
Danielle R
The shop itself is not the cleanest nor the prettiest but they are one of the only stores in the central Florida area that carry Maggie Sottero. The seamstress struggled a little with the alterations but in the end the dress looked perfect.
---
Bride
Reviewed on

6/26/2013
endell g
They quoted me one thing and the price was something else and My dress was a little to long had to hold it up as I walked down the isle to get married.
---
My Dress
Reviewed on

6/25/2013
Christy K
Beautiful Gown & Great alterations...
---
Customer Service & Alterations
Reviewed on

5/08/2013
Jennifer C
Lilly's has some good dresses but the Customer Service & Alterations was a horrible experience!! Customer Service: They told me to pay by a certain time which I immediately paid very quickly and somehow my dress came in very close to the wedding day which made me rush to get it... Read More altered.Every time I had to go and try on my dress they would give me the wrong dress, they would not assist me in trying on my dress. Alterations: The lady speaks very little English! Very hard to understand and she does not listen correctly to what you need to be changed about the dress.
---
Good experience, very pleased.
Reviewed on

7/03/2012
Lauren B
I enjoyed my experience at Lily's. I found the dress I love and everyone especially the manager was pleasant to work with.
---
Great!
Reviewed on

6/14/2012
Ashley P
Very helpful with finding the right dress and making the alterations. I never made appointments, yet the never seemed to care. They always accommodated me and made sure I got the help I needed.
---
Perfect Dress
Reviewed on

5/14/2012
Jahnelle S
I went to Lily's Bridal because they carried Maggie Sorterro dresses and I fell in love with 3 styles over 2 years ago when I was supposed to get married. I ended up pregnant and put the wedding on hold temporarily. To my surprise they had all 3 styles there when I went in 2... Read More months before my wedding. The 3rd dress I put on I knew was "the one". Luckily for me it was discontinued and off the clearance rack. I found my perfect dress, was able to buy off the rack, and under budget... can't beat that!! I had minor alterations done and they made my dress fit perfectly!!
---
Easy, Beautiful, and Honest!
Reviewed on

5/08/2012
Kat L
I bought my dress at my usual dress size, promising them I would lose 5 lbs. The dress came in and I gained 5lbs! Needless to say, the dress didn't fit but they said, "don't worry. you have time to lose 10 lbs! Instead of trying to upsell me on the cost of alterations, they... Read More believed in my weight loss efforts! I lost the 10lbs, and the dress fit like a glove (with the help of Spanx!!) I was a princess and they helped me along the way! I recommend them for their great selection of maggie sottero gowns, their knowledgeable alteration lady, and their friendliness. I appreciated my gown-buying experience very much!
---
BEST service in Orlando
Reviewed on

1/13/2012
Patricia H
Every time I went to this store I did so as a walk-in (knowing I should've made an appointment) but they did not think twice about it, helped me, had very comfortable dressing rooms, as well as a well-lit room to try on the dresses, and excellent prices. Their customer service... Read More is above and beyond!
---
Lily's Bridal
Reviewed on

11/09/2011
Eve T
Outstanding selection, GREAT service, Efficient and gracious!
---
Dress of my dreams
Reviewed on

10/21/2011
Anne O
All of my guests still comment of my beautiful dress. The girls here were helpful & gave me all of their attention. I highly recommend :)
---
Send Message