Home

Lin and Jirsa Photography
About this Vendor
Los Angeles & Orange County Wedding Photographer
Lin & Jirsa is the premier Wedding Photography and Videography Studio in Southern California. Our work is founded in storytelling that makes you feel something new each time you relive the moments of your big day. The result is creative wedding photography that's romantic, fun, and emotional. We pride ourselves on not just being photographers, but rather artists creating unique and expressive stories, tailored to each couple's personality. Each of our associates is highly trained in the Lin & Jirsa style. Our team is critically acclaimed for developing a unique style of tailored storytelling that remains timeless and emotional. All of our photo packages can be bundled with our videography packages for the full Lin & Jirsa touch on all of your wedding memories. Contact us to learn more!
Details
Artistic, Classic, Documentary, Dramatic, Lifestyle, Modern, Vintage
Bridal Portraits, Day After Session, Engagement
Getting Engaged, After Party, Rehearsals + Parties, Wedding
Destination Wedding Packages, Destination Weddings, Digital Files, Photo, Printed Enlargements, Same-Day Edits, Second Shooter Available, Social Media Sharing, Wedding Albums, Photo + Video

Contact Info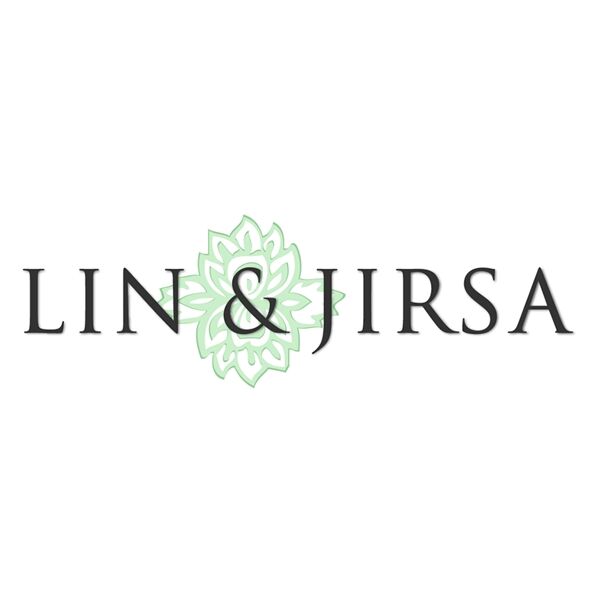 Reviewed on

9/20/2016
Shiba E
Lin & Jirsa is composed of a group of amazing photographers and videographers who produce top-notch photos and videos. But not only are they awesome at what they do, but they also have the most amazing personalities and presence! It was such a pleasure to work with these guys,... Read More and I would recommend them to anyone and everyone I know. We were lucky enough to work with Chris from Lin & Jirsa and his team for both engagement and wedding photos, and David and his team for wedding videography. We honestly could not be happier! Starting with engagement photos. Chris and his assistant truly went above and beyond to capture the perfect shots. I'm not kidding when I say they literally fluffed my dress, fixed our hair, climbed rocks at the beach, and even went waist deep into ocean water trying to get the perfect shot! Chris is amazing - just when you think he's probably exhausted from shooting for hours, he asks you if you're open to taking a few last shots. It's so awesome when your photographer is 10x more committed and invested than even you are when it comes to getting "the shot". After finishing our engagement shoot I thought "this guy is amazing". Hard to believe that he topped himself at the wedding! He was enthusiastic but calming at the same time. For a busy bride with a packed bridal suite hours before the wedding, that combination is priceless. He captures the mood and storyline of the day with ease. He is a true artist and we are so lucky we got to work with him and his team. Our photos are perfect and we could not be more thrilled with how everything turned out! Not only are the photographers and videographers awesome, but the entire Lin & Jirsa staff are equally amazing. I was lucky enough to work with both Jackie and Leslie. We talked via email and phone for the last year. They walked us through every step of the process - booking the team, organizing dates/times, creating mood boards, talking about timelines, getting hair/makeup advice, etc. They were both incredibly prompt, responsive, informative, and they're just overall fun and easy to work with! I honestly can't say enough about this entire team. You'd be lucky to have them as part of your special day!
---
I love Lin & Jirsa!
Reviewed on

7/21/2015
Audrey A
It is obvious that Lin and Jirsa has received so many 5 star reviews. From the beginning pre-wedding stages to the day of, Lin and Jirsa was phenomenal. They are simply an example of how every vendor should carry themselves - organized, attentive, and superior in their work.... Read More Jackie and Yoko were sweet and patient. :) Joseph, one of the associates, was our photographer. A big shout out to him for being fun, creative, and professional! Our engagement photos were AMAZING. We could not have asked for better pictures. He made us feel comfortable especially since I actually hate photos of myself. :) He was able to use his artistic vision on shots and you can tell how seasoned he was with all the improvisation. During out engagement session at a park, there was a random dog passing by with their owners. The dog came to us on our blanket and plopped next to us. Instead of pushing him away or stopping the session, Joseph kept taking pictures. It is one of our favorite pictures! For those that are budget conscious, I would highly consider the associate packages because they do just as great of a job as Justin, Pye, and Chris in my opinion. FYI. If you want to film on a weekend, there are extra costs. If you want to film at the popular Victoria Beach, there is an extra cost for the permit as well.:)
---
Reviewed on

8/28/2015
Melody D
When looking for a wedding photographer, I think I went through hundreds of options. Ones I was referred to by friends, family and other brides. Ones I found on yelp, IG, thumbtack and just by googling. None compared to when I came across Lin & Jirsa. Their pictures were out of... Read More this world. Their website answered questions I didn't even think to ask and they responded so quickly to every email or call I made. I first was in touch with Jackie and Yoko who are just exceptional. So nice, so helpful. They helped me find the perfect wedding package that fit exactly what I was looking for. They had me create a mood board for my dream wedding pictures and encouraged me to add as many pictures as I wanted and helped me put together my day of timeline (which I found to be the hardest part of wedding planning). Our main photographer was Marcel who we had the pleasure of speaking with for over an hour about who we were as a couple, what styles we were looking for, and going over everything such patience and expertise. I was so impressed and just so relieved. I knew I had nothing to worry about. Marcel, Dean and Maria showed up early and I was so surprised to find that Marcel had looked through my entire mood board and knew all the pictures I wanted and made sure I got them! He is such an artist, so sweet and so dedicated to his work. He made me so confident when taking pictures. My fiance hates to take pictures but Marcel put him at ease and at the end he actually was into taking them! He even texted me the next day to thank me and wish me so much love and success with my marriage. Dean and Maria were also so sweet, so helpful, and wonderful.
---
Amazing Photographers and Cinematographers
Reviewed on

7/09/2015
Jackie H
Photographers were the first vendor we looked for after we had the venue, we met with several and ended up choosing Lin & Jirsa. At the time I thought it was very expensive- it was more than the other offers I got, but I really liked their photojournalistic style so I went with... Read More it. A few months later we actually added on cinematography as well. I would 100% recommend getting both from Lin & Jirsa, seeing them work together it made it evident that they need to come from the same company. I didn't know what to expect from them on the day of the wedding, but I had heard good things. In the early afternoon of our wedding they came to our respective hotel rooms (3 people to each- 1 lead photographer, 1 lighting, and 1 video), and they took over. It was unbelievable how on top of things they were, I can't even describe it you will have to see for yourself. There were so many of them they were capturing every detail every moment it was amazing. I got SO many compliments on the photography team. It was so nice to know we had that covered and I didn't have to worry about it. For example: at one point at the reception my 95-year-old grandma came onto the dance floor and was dancing with me and my mom, for a second I was worried thinking oh I wish Sarah was here to get this! Then I looked up and bam she was already there- it was a great feeling and it let me just enjoy the moment! Lin & Jirsa was worth every penny, I cannot stress enough how impressed I was with them.
---
Wonderful team
Reviewed on

10/31/2014
Meghana M
I had a really great experience with Lin and Jirsa at my wedding this month. I loved the team - they were wonderful to work with, were really enthusiastic, and seemed to always be there at the right place at the right time to capture the important moments. They put in a lot of... Read More time ahead of the wedding getting to know my fiancee and me and to understand what we were hoping for. While our still photos are not ready yet, the same day edit that they made for us absolutely wowed us and our guests at the reception. Could not recommend them more.
---
Wedding Photographer
Reviewed on

6/18/2014
brooke l
Lin & Jirsa have talented photographers on site. We loved our photographer Matt and can't wait to see how our wedding pictures turned out! We've seen two samples and so far so good!
---
Photogs
Reviewed on

1/24/2014
Sarah N
Great service and images....but $$$$. All my friends were impressed with the images, but now I'll be broke for awhile. Personally, it was totally worth it.
---
ABSOLUTELY AMAZING
Reviewed on

10/18/2013
Kelly S
The wedding day is always tough for a bride, but these guys made it PERFECT! They were able to capture the real moments of the wedding and I get to re-live the BEST day of my life over and over thanks to them! If you don't pick Lin and Jirsa, you simply aren't getting the best!
---
Engagement Photo Shoot
Reviewed on

9/18/2013
Michelle M
The final pictures that they produce turn out amazing! They have two tiers of photographers, master and associate. I went with the associate because its less expensive, but the pictures are still top quality! They truly have an artistic eye.
---
breath taking!
Reviewed on

5/08/2013
Kathleen P
They had so many packages to choose from and let us move things around to fit our wedding day. The staff is patient and kind and they have countless ideas for shots which works well with people who don't have a specfic view on the look of the photos. They are very prompt on... Read More communications throughout the entire process and even afterwards. They worked very fast and finished our photos in less than 3 weeks! the photos are stunning and literally took my breath away! I love their viewpoint on everything and my photos look amazing. worth every cent!!!!
---
Lin & Jirsa delivers beautiful wedding photos. Outstanding!
Reviewed on

1/28/2013
Stephanie K
The toughest and most important vendor to shop for us, was searching for the best photographer that met our budget, style, and willing to be flexible. We looked through several portfolios from various photographers and narrowed our choice down to Lin & Jirsa. We found that... Read More their work match perfectly with style we were looking for. Their photos are amazing- the colors were vivid and their lighting brilliant. When we first met our lead photographer, Joseph, my husband and I found him very professional and comfortable to talk to. It was very easy to work with him and you can feel his enthusiasm for his work. We just recently received our wedding photos and all we can say is "Wow". They really did an exceptional job documenting our special day and making us look so good. We feel very fortunate and lucky to have Joseph and the rest of the Lin & Jirsa team for our wedding. Our beautiful photographs will be cherished for many years to come, all thanks to Lin & Jirsa.
---
Amazing Engagement Photos!
Reviewed on

9/20/2012
Amy S
I had the Associates as my photographers. Joseph and Matt were great. They were friendly and made me and my husband feel comfortable. The engagement photos were amazing, they made a sunset when there wasn't much of one to begin with as it was an overcast day which is uncommon... Read More for a typical Southern California day in the summer.
---
Best Photographers Ever!
Reviewed on

11/03/2011
lindsay m
Lin and Jirsa's team of photographers are amazing. We hired them as our photographer and videographer. From start to finish they were nice, friendly, professional, and just made the whole experience so easy and fun. I would recommend them to everyone. Our wedding pictures came... Read More out remarkable and as we were going through them, it was like I was re-living the whole wedding. Truly worth every penny.
---
Memories will live forever!
Reviewed on

10/07/2011
Melissa I
We got the Associates package and Joseph and Matt were our photographers. I am so delighted with their photos. They really captured our wedding in such a wonderful way. They took the time to understand what we wanted and definitely delievered. Their photos will allow the... Read More beautiful moments from our wedding to live on forever.
---
AMAZING WEDDING PHOTOGRAPHERS
Reviewed on

7/14/2011
Hillary M
I'm thrilled with the photos from my June 18th wedding! Pye from Lin & Jirsa was punctual, easy to work with and most importantly, his pictures are artistic and really told the story of our wedding day! I can't say enough good things about everyone I worked with at Lin &... Read More Jirsa. They have great attitudes and they all work tirelessly to give the best service possible. They are definitely worth the money!
---
BEST PHOTOGRAPHERS EVER!
Reviewed on

6/28/2011
Shirley P
I did my research and for the price and quality, Lin and Jirsa was the best. My engagements photos were included in the package and so many people said it was the best they have ever seen. I had my wedding two weeks ago and they are mailing me a CD with all the photos this... Read More week! I cannot say enough how amazing this company is. I had 2 photographers at my wedding and both were amazing to work with. Check out their website/blog and don't forget to click on their slideshows, you will be amazed!
---
Professional perfection!
Reviewed on

5/31/2011
cerisa i
These guys are IT. In addition to being great human beings, they know the field and know what it takes to capture your day perfectly...of course, according to how you want it. We were flexible stylistically and trusted them completely. Not only are they accommodating to your... Read More style, they are accommodating to your budget. However, whatever package you get, you will receive 5 star quality service and results. Just look at their website and blog!
---
photography
Reviewed on

11/12/2010
Jennifer P
We had Justin Lin for our engagement photos and Chris Lin for wedding photography. We haven't received wedding proofs back yet but loved working with Chris as he is extremely professional and did so well with our friends and family. We also loved working with Justin! He takes... Read More amazing shots!! I will definitely recommend them to friends. They are extremely professional and easy to work with. Thanks Lin and Jirsa for a great experience.
---
PYE JIRSA rocks!
Reviewed on

8/17/2010
N L
Most brides tend to focus on all of the little details that at the end of the day, they don't really matter. My husband is a photographer enthusiast and he was very picky when it came for us to find the right photographer for our wedding day. But I'm so glad he did because... Read More otherwise we would not have found LIN & JIRSA PHOTOGRAPHY. We had so much fun working with one of the master photographers, PYE JIRSA, that we hired him for engagement session, wedding day, and post-wedding session. PYE is so talented and very personable. Words cannot describe how happy we are with the quality of our wedding pictures. I have so many of our guests told me that our wedding pictures are the best that they have ever seen!! (no, they are not biased!!) So please – do yourself a favor and look no more. PYE JIRSA rocks!! Believe me Ladies – you will NOT regret hiring him. In fact, you will regret for not hiring him. Also, please don't forget to tip PYE for his fantastic job! He earns every dollar that you spend on him.
---
Meet The Manager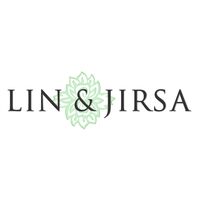 Studio Management
We're not just present to capture your wedding day, we're there to capture your story. To us, it's about what makes you unique as a couple and how you want to share that with the world, your family and friends, or how you want to remember the biggest moments of your life for years to come. Contact us today to learn more about how we bring your most cherished moments to life.