Home

Linda Rivard Photography
About this Vendor
Fresh, Artistic & Natural!
Details
Contact Info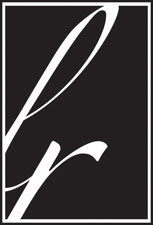 3853 Fairview Ave, St. Louis, MO
Reviewed on

7/19/2015
Kathleen M
Many of my friends had used Linda Rivard for their wedding photos and loved her so much that I knew I wanted to use her as well. I was not disappointed! Linda really listened to what my husband and I were looking for during our wedding day and took it into account throughout the day. She kept us at ease throughout the process, and was always quick to get posed photos done with my father, because she knew he hated getting his picture taken! All the photos show how comfortable she and her 2nd photographer Shawn made us feel. Linda was also a constant source of wedding knowledge (like which finger did I put my engagement ring on during the ceremony) and was so full service that she even helped me bustle my dress! When we got the photos back I was absolutely thrilled with how beautiful they were. I'm so happy that we used Linda to capture our special day. If I had to do it again, I would definitely hire her again!
---
Amazing photographer and so much more!!
Reviewed on

11/13/2014
Serena T
My now-husband and I heard about Linda from my cousin, who hired her for her engagement photos. We did the same, and loved Linda right off the bat. She had a creative vision for what us "laypeople" couldn't have seen - suggesting different shots and scenery that resulted in beautiful, vibrant pictures. We used those for our Save the Dates, and family and friends continue to ask me for copies -- and that was one year ago! We then worked with Linda again for our wedding date, Nov. 1, 2014, and to say she was my favorite person to work with would be a huge understatement. Not only did she again lead the charge in finding us beautiful places to capture our special day, but she was the jack of all trades for the day. She even offered to get me double-sided tape (and thought of it) during a slight wardrobe issue, and was extremely helpful in wrangling our huge wedding party for pictures. It was the first time meeting her assistant, Kim, who was also very helpful and artistic throughout the day. I haven't seen our full photos yet, but I'm sure they'll be nothing short of spectacular. I love Linda and can't wait to continue working with her as long as she's in the business! I can't imagine anyone better to capture the rest of our family landmarks along the way. Thank you, Linda!!
---
wedding photographer
Reviewed on

10/25/2012
Katherine F
LInda has a true talent and eye for beautiful photography. She is very laid back and easy to work with. She had wonderful ideas to guide you through the process and day, but is very willing to listen and capture moments we requested. We are overjoyed with the photos of our big day!!!
---
Perfect!
Reviewed on

10/23/2012
Meghan M
Linda made my wedding perfect. She was so calm and made sure all of the photos where exactly what I wanted. From the initial meeting, through the engagement photos and the wedding day, I couldn't have asked for a better photographer.
---
Heaven Sent. Seriously.
Reviewed on

6/20/2012
Amber R
I love Linda. She is wonderful, fantastic. Love love Love. She gave us a discount first off because we had a smaller guest list. Upon checking out her website, we fell in love with her style. She is equally talented in all different styles. My husband and I agreed that we didn't want a lot of the artsy styles, lots of people, fun shots, candids, maybe one or two mildly artsy. She pulled it off perfectly, precisely as we had requested. She did our engagement photo shoot as well, loved them! Included in the package is 2 photographers. That's right, you get TWO photographers. Linda, and one of her associates. So while she's taking pics of you walking down the aisle, her associate is snapping a shot of the tiny tear in your groom's eye. On top of that she edits ALL your photos, gives you a CD of them, and signs the copyright release (ladies, do NOT hire a photographer without that copyright release!!!!), and even gives you a 4x6 print of EVERY PHOTO! Omgosh! I love this woman! She's professional, she's fun, she's fabulous! Call her, you'll love her too. :-)
---
Excellent, talented photographer!
Reviewed on

6/12/2012
Bridget L
Linda was absolutely wonderful and I highly recommend her! I was so impressed with the range of her photographic style. She arrived well before the ceremony so she could check out the venue and all the photographic opportunities it offered. She captured it all -- the casual pre-ceremony preparation, the unique features of the venue, the scenery both inside and out, the fleeting special and personal moments that occur throughout the day, candid shots of the guests, and of course the more traditional shots and formal posed pictures of us and our families. Plus, she has a great personality. She was laid back but energetic, easy to work with, and just plain fun. Also, she didn't have any trouble "herding the cats" when it was time to round people up for group shots. What's more, Linda really seemed like she was enjoying herself and not like she was just there to do a job. With the amount of time she spent, the awesome array of photos and unique scenes she captured, and providing a copy of all the pics and a CD....she is incredibly reasonable and worth every penny. I am ecstatic and totally happy that I chose her to photograph our wedding. Linda rocks!
---
AMAZING!
Reviewed on

6/06/2012
Jennifer A
Linda was a great photographer. She was very easy to work with and captured great pictures. She made sure you had all of the photographs that you wanted and made the day entirely about you! She did a great job with engagement pictures too. She gives you 4X6 prints of all of your pictures, along with the copyrights to them, and a disk with the pictures. Our pictures turned out beautifully. She was quick at taking our pictures, very friendly, and edited the pictures quickly for our viewing! I would HIGHLY recommed her.
---
above and beyond great
Reviewed on

11/30/2011
Sarah K
The photographers were so great. They were so accommodating and friendly the whole time. They helped make the process very easy and fun. Linda went above and beyond and helped with small details at the reception that really helped the whole night flow.
---
Style!
Reviewed on

10/31/2011
Rebekah D
Linda is very energetic and knows what she wants to capture in her lens! She gets things done with style. I had a very short wedding/reception and not much time to fit in pictures but she was able to get plenty of beautiful photographs to remind me of the day! I do wish that there could have been a few more (and better) photos of family groupings but we were crunched for time.
---
Couldn't recommend more!
Reviewed on

10/19/2011
Julie Z
Linda is amazing! Out of all my wedding vendors, she was my favorite. Her cost is reasonable, especially for 2 shooters and the full day. She doesn't try to nickle and dime you by charging by the hour or for prints or for the CD of photos after. But, besides the great price deal, her photos are incredible. She has a great eye and catches moments without too much posing, and really goes out of her way to get the types of photos you want. We had a fairly large wedding party, and during our photos in between the ceremony and reception wiht the whole wedding party she was great at taking the lead and wrangling us all up to go from location to location, but still kept it incredibly fun - no checking watches or stress. Is it weird that i think taking those photos was one of my favorite parts of the whole day? She helps to keep everything effortless and easy... no more stress than needed on the wedding day! She's also great about not being "intrusive", during the ceremony and reception i could barely tell she was there, but the pictures she came through wtih were amazing. I've seen weddings where the photographer seems to be too involved. Stopping the processional walkers to take photos, attached at the hip to the bride, but not Linda. She is great at taking your ideas you want to have (i showed her some specific pictures i wanted to get) but she also is fantastic at giving you direction and keeps the photos "natural" not awkward. What an amazing experience! If you have any doubts just contact her, you'll be glad you did!!
---
The Best!
Reviewed on

10/13/2011
Shannon S
Linda was a wonderful photographer for my wedding. She was very professional. We had very little time to take pictures at the church after the wedding, but because she was so organized, we got all the pictures we wanted! She is an amazing and creative photographer. I am extremely happy with how our pictures turned out! I would recommend Linda as a photographer to anybody!
---
Fun, professional, wonderful experience!
Reviewed on

10/11/2011
Craig A
Linda was an amazing choice for our wedding photography. She is so down to earth and easy to work with. The engagement session was a great way to get to know her and vice versa. When the day came, we had nothing to worry about. Weather derailed our wedding party photos, but Linda was quick to come up with an alternate location. Both her and Raphael were professional and fun to have around during the wedding day. She captured all of our requested photos and plenty of candid ones as well. We received an album with a copy of each print extremely soon after the wedding- several friends and family commented on how quick the turn-around was. The pictures came out wonderful and I would definitely recommend Linda to anyone looking for professional photos. Thanks Linda!
---
Absolutely amazing!!!
Reviewed on

10/10/2011
Courtney P
Linda and Raphael were absolutely amazing!! We absolutely loved working with them. During our engagement session I knew we had one of the best. Linda was so easy going and really listened to what Dan and I wanted in our pictures. The day of our wedding Linda had everything under control and was so organized I didn't have to worry about anything. I had made a list of pictures I wanted and LInda made sure she got them all. I really appreciate that she took the time to meet with us and listen to what we wanted in our pictures. Linda was also one of the only photographers that did not set a time limit. She was our photographer all day and we didn't feel rushed at all. When I received our prints I was completely blown away. Our pictures turned our better then I could have ever imagined.
---
wonderful
Reviewed on

3/20/2011
Katie D
Linda is wonderful to work with, she knows what needs to be done and take amazing pictures. I am so glad I used her for my wedding and engagement pics!
---
Words Cannot Explain!
Reviewed on

11/09/2010
Tatianna C
Linda was so amazing - her photos were unbelievable and she was extremely professional. Having studied photography in college, I was afraid I would never find a photographer that could live up to my expectations. Linda was truly more than I could have asked for. I would recommend her to anyone.
---
Linda is Simply THE BEST!
Reviewed on

11/06/2010
Melissa M
From the moment we met Linda, we knew she had to be our wedding photographer. Not only is she friendly, and easy going, but she shared the same vision we did for capturing our wedding day memories. She also was one of the most affordable photographers we met with. Her package included her for the entire day.... which was nice! We were able to capture every moment of our wedding instead of cramming them all into a few short hours to accommodate the rates of other photographers. On our wedding day, Linda put everyone at ease. We had a blast taking our bridal party photos as well as photos of the two of us. She was so laid back, while at the same time focused on getting the best shots of our special day. Our entire bridal party said it was one of the easiest photo-taking experiences they'd ever had. When we got our photos back we couldn't have been more pleased. Not only were the beautiful, but they captured our day perfectly. We will remember and cherish our wedding day forever in part to the amazing moments Linda captured through our photos. One of my favorite things about Linda is that she always captures the real and un-posed moments. These photos are my favorites and the ones that truly represent how spectacular our day was. Thank you Linda! You are truly the BEST!
---
Great style!
Reviewed on

10/12/2010
Tegan M
Linda is wonderful! She is very low key and wanted to fit our style. We loved our engagement photos that she took. She had a variety of black and white photos along with the color photos. She met our needs on the wedding day by taking photos while we both got ready, met at Tower Grove Park, traveled to Busch Stadium, and finished at the church to take family photos and get married! We are still waiting to get our photos, but I am sure they are fantastic! We just got married about two weeks ago, so it is okay that they aren't ready yet. I would definitely recommend her.
---
Linda was the best - I couldn't ask for more!
Reviewed on

6/02/2010
Erica T
Linda 1st of all was the most honest, affordable photographer I could find in my searching - with the best value, packages, and AMAZING photography. She was so fun to work with - she was extremely calming on my special day and was there for me for things other than just my photography. She got me my entire album with all the pictures and my photo CD within a WEEK. My pictures were exactly what I asked for. I just cannot say enough - I was more than pleased with her and her work. I've already referred 4 brides to her for being so great!
---
Fantastic and Fun!
Reviewed on

6/02/2010
Renden H
Linda was awesome to work with from the first meeting through the wedding and beyond! She is a professional with an artistic flair, and she made everyone feel at ease in front of the camera. Rivard Photography captured the essence of our wedding, and presented us with a wonderful album of memories. Service was great, communication easy, quality out of this world, and all of that added up to real value for a very reasonable price. With all of the decisions that have to be made when planning a wedding, the most important one is choosing a photographer you can spend a lot of time with, and you can't go wrong with Linda Rivard Photography. I would recommend her to anyone.
---
Amazing and affordable!
Reviewed on

6/01/2010
Katie s
Linda did an amazing job! Our engagement and wedding photos looked great. She was very helpful and professional. She was not only a great photographer, but also great with tips on wedding planning and other vendors. She worked with our special family needs and extremely cold weather. Our pictures came back very fast and were beautifully arranged in a wedding album. I would highly recommend her for any special event!
---
Send Message