Home

Lingrow Farm
About this Vendor
Make Your Wedding Unforgettable at Lingrow Farm!
Lingrow Farm is offering a 30% Discount for any available May 2015 Wedding Date and a 25% Discount for any 2015 available Wedding Date June through December! Email to explore our package and schedule a time to view our beautifully renovated barn, gazebo by the lake and farm house for overnight stay
Amenities + Details
Amenities
Handicap Accessible

Liability Insurance

On-Site Accommodations

Indoor

Reception Area
For more details about amenities, please message the Venue.
Ballroom, Farm + Ranch, Barn, Waterfront, Restaurant
Bar + Drinks, Food + Catering, Planning, Rentals + Equipment, Service Staff
Contact Info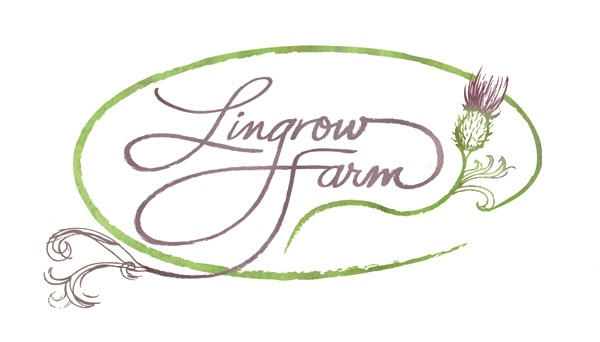 188 Forks Church Rd, Leechburg, PA
The Perfect Wedding!!
Reviewed on

10/09/2014
Katie K
Words can't describe how much we truly love Lingrow Farm, and the people that work there! We had such an amazing experience. I would recommend Lingrow to anyone!! The venue speaks for itself, just through pictures, it is absolutely gorgeous and the photographs for your wedding will leave you speechless. You hardly need any decorations because of how beautiful it is in person which saves you a lot of money! Our wedding coordinator, Megan did such a wonderful job at organizing and accommodating whatever we needed, it made the planning process go so smoothly! Not to mention it was fun getting to know her in the process. The day of the wedding I didn't feel like I had to worry about anything because I knew Lingrow was so hands on and worked out every detail. Even during the ceremony, storm clouds were rolling in and the staff ran down umbrellas in case it should downpour on our guests. Luckily the storm clouds passed and it worked out great! We stayed in the Farmhouse the night of our wedding which I would highly recommend. We stayed there with both sides of our family which made it not only convenient but such a fun bonding experience. We were all able to have breakfast in the morning and walk around the farm. Everyone that attended our wedding gave us many compliments about the venue, the food. and the experience! We are so happy we decided to have one of the most important days of our lives at Lingrow Farm!
---
Most Organized, Well Trained, THEY KNOW WEDDINGS!!!
Reviewed on

8/13/2014
Allison N
I was engaged in December 14, 2013 and got married at Lingrow on June 6, 2014. Lingrow was the first out of 3 placed we looked at. It was love at first site! The number of guests at my wedding was about 150. THE STAFF: Joy was my "day of" coordinator, but both she and Megan assisted me throughout the entire planning process. They are quick to respond to questions and I was never waiting on them in order to make progress with other decisions. Joy provided me with a lot of guidance about decor, lighting, food, etc. I told her my vision and she understood immediately while helping me to plan a wedding in 6 months. During the wedding reception, Joy was performing multiple duties. She was serving food, cleaning tables, tending bar, getting me drinks as I mingled with my guests, managed the timing of events, and much more. She is truly amazing at her job. The bar/wait staff was equally as amazing. We had 2 signature drinks (Mint Julep and White Wine Lemonade Sangria). The bar staff made the drinks perfectly. We kept our bar open from the time guests arrived for the ceremony until the last song. They never missed a beat. While my husband and I were walking around to greet our guests, my food got cold. As soon as I sat down, the staff immediately changed our plates for a fresh hot serving. VENUE PROPERTY: The grounds are large but so charming. You must stay in the big white farmhouse. It really makes you feel like you're at home. The morning of the wedding, the grounds-keeping crew were up cutting grass and watering flowers. They truly care about every detail. One main reason I picked this location is because it does not need much decor. The building and the grounds are so beautiful that all you need is your white dress to make it look perfect. My wedding followed a "rustic elegance" theme. No defined color scheme. I let the venue's natural beauty define my wedding theme. WEDDING DAY: The horse drawn carriage (ceremony entrance) is a must if you get married outside. My guests had no idea I was arriving in a carriage, and they were all in tears and blown away by it. The grounds offer endless opportunities to take pictures, all year round. My husband and I love casual beauty...and all of your photos will capture this at Lingrow. Our wedding was "GO!" at the start of the ceremony. Guests were encouraged to have beverages, enjoy lawn games and dance, even before the official festivities began. Joy and her staff made this the most seamless, enjoyable day ever. We ended the night with fireworks...another surprise to our guests. They were able to enjoy a night cap on the large deck while watching an amazing 10 min show, and the best ending. All bc of the staff. THE FOOD: The Twisted Thistle will not disappoint. I ate lunch there before I booked the venue, and it sealed the deal for me. They are a "farm to table" restaurant and a gem in Leechburg. We had a buffet style dinner. We had food left over that we were able to take home. It was just as delicious the next day. PLEASE, I beg you to PICK EDIT HERMAN (Twisted Thistle) to make your wedding cake! Everything she makes is from scratch...everything. Each of my guest tables had a 10 in round cake (made by Edit) as the centerpiece. My guests were THRILLED! In total, Edit made 20 cakes for my wedding, all different, and all perfectly delicious. Her choice of cake decor fit my wedding theme perfectly Allison Yeckel
---
Such an Amazing Venue!
Reviewed on

7/14/2014
Tess S
We had our wedding at Lingrow Farm and were so happy with everything! Megan was our wedding coordinator and was so great to work with. She had quick answers to all of our questions along the way and made everything run so smoothly the day of. I truly didn't feel like I had to worry about anything and could just relax and enjoy the day! My family stayed at the farmhouse on the property the night before and after the wedding which made everything so easy. We were able to get ready there in the morning and it provided so many great getting ready photos! I would also recommend adding the carriage ride which made for such a unique and fairy tale like entrance! All of the food from the Twisted Thistle was incredible as well. We had so much fun at our tasting and the chef was so flexible in accommodating our requests for that night and for the wedding itself. The staff even brought us hors d'oeuvres and cocktails while we were taking pictures after the ceremony! The farm was absolutely beautiful. Every little detail of the night was perfect. We had so many people tell us that it was the best wedding they had ever been to!
---
Picture Perfect Location!
Reviewed on

6/28/2015
Melissa S
This was the perfect venue for us. It was beautiful and the staff was absolutely amazing. The fielded all of my pre-wedding day questions and made sure our day went off without a hitch!
---
A Perfect Day
Reviewed on

5/31/2015
Nicole S
Lingrow Farms was absolutely beautiful, the online pictures do not do it justice. Our wedding planner Joy was amazing from day one. On the day of she took care of everything and the staff at Lingrow was so pleasant. Our families have been talking about how beautiful our wedding was, how amazing the food from Twisted Thistle was and how the atmosphere made for such an intimate experience. I highly recommend Lingrow to everyone who would like to do something other than the traditional wedding scene, it is well worth it!
---
Dream Wedding
Reviewed on

5/07/2015
Chelsea F
Our wedding at Lingrow Farm on April 18, 2015 was truly a dream come true. Our wedding planner, Joy Spagnola, and the other staff at Lingrow Farm, were pivotal in making the day a success. Lingrow Farm is a well-managed business. They have close to 80 weddings a year, which means that they have mastered the timing and details of how to make a wedding run smoothly, which shifts the responsibility (and associated stress) away from the bride and groom so that they are able to enjoy every moment of their special day. The grounds are also stunning and impeccably manicured in every season. The food is delicious and generously portioned. We first decided to visit Lingrow Farm because we read so many positive reviews. They are all true! If you have the pleasure of working with Joy, rest assured that you are in competent and compassionate hands. Thanks for a perfect day, Lingrow! Rich & Chelsea Casagranda
---
The Most Perfect Day of my Life
Reviewed on

4/25/2015
Brittany N
Lingrow Farm has always been my dream place to have a wedding and I cannot even express in words how perfect they made everything for us. From the first day I came to check out the venue, I was so impressed. The location is breathtaking and the people are so down-to-earth and great to work with. Joy did a fantastic job organizing and planning for our special day and made sure everything ran flawlessly. Because it was too cold to have the ceremony outside, the staff set up for the ceremony on the back patio upstairs and it was so intimate and beautiful. The service from the staff was excellent and the food from The Twisted Thistle was outstanding. The appetizers we had out were completely gone in a matter of minutes and the meals we chose for the sit down dinner were so delicious. So many people told me it was the best wedding they've ever been to and loved how unique the venue was. It was honestly the most perfect day and I couldn't have dreamed of anything better. If you choose to have your wedding here, be sure to also rent the farmhouse. It was so beautiful and such a great place to spend time and get ready with the bridesmaids.
---
Absolutely Magical
Reviewed on

4/13/2015
Abigail S
Just got married here two days ago! What can I say, besides the fact that it was absolutely PERFECT! Gorgeous location, exceptionally friendly staff, and their wedding planner Megan was fantastic and made everything SO easy! Every time I had a question she was always so quick to respond and was on top of everything. Poor weather meant that we weren't able to get married down by the pond, but they managed to do a BEAUTIFUL setup for an indoor ceremony (and all last minute, too!). Everyone raved at how wonderful the place was and how delicious the food was (true fact. Their food is awesome!). We also rented the farmhouse as well, which is well worth the money for the convenience it offers! Seriously. I cannot recommend this place enough. It was perfect in just about every imaginable way possible!
---
Perfect barn wedding
Reviewed on

2/19/2015
Andrea K
Beautiful venue!
---
Amazing
Reviewed on

10/16/2014
Kristin M
I could not have asked for a more perfect day/night. Everyone was very helpful and on top of everything. There was not one flaw of the night. I love and am so very pleased with Lingrow. It's a night you will never forget, I could plan another one tomorrow!! Haha! That is how smoothly everything went :) thank you to Megan and joy, they are the best!! Food was amazing, the displays were so unique! It was truly an amazing day/night.
---
Perfection
Reviewed on

10/10/2014
Annoria S
Lingrow Farm was simply amazing. I can't say enough about this venue. Our guests raved about the food, the location, the service, everything! The most important thing to be was to have a wedding day that reflected my personality but also showed our friends and family a great time. Lingrow Farm did just that. Joy was incredible and made wedding planning (for someone that HATES wedding planning) easy. Our wedding day was just perfect! Thank you Lingrow Farm!
---
Wonderful Experience!
Reviewed on

10/09/2014
Tess o
Lingrow Farm was an amazing experience!! Have your wedding here! The food is DELICIOUS- the staff is AWESOME! I rec'd so many compliments about everything- the food, the venue...it is truly a hidden gem in Leechburg.
---
Wedding Photographer
Reviewed on

10/09/2014
As a wedding photographer I'm fortunate to visit a lot of venues and get to work with people on one of the biggest days of their lives. I always smile when I get booked for wedding at Lingrow Farm. It's an amazing location, they have everything looking great and that makes finding place to take great photos super easy. The staff is so cool and easy to work with. Getting ready photos in the main house are always beautiful because it's so well appointed. The barn is great place to party and have a drink with friends and family while you enjoy the sunset from the balcony.
---
My day was BEYOND perfect
Reviewed on

10/09/2014
From the moment i got engaged i KNEW this was where i wanted my wedding. The land, the barn, the entire atmosphere is gorgeous. I was blessed to be able to get married outside and our pictures are beautiful! Our wedding planner Joy was amazing, she knew exactly what needed to be done, when it needed to be done and was on top of everything making our day so simple so we could just enjoy everything instead of stress over the details. The food was also delicious, i have been to 8 weddings this year so wedding food became basic, not with the twisted thistle, their flavors are outstanding! We were able to surprise our guest also with a firework display without anyone knowing (besides Joy) and it's still all anyone can talk about! If i could do it all over again i would, every weekend, and not change a thing!!
---
Wonderful and beautiful!!
Reviewed on

8/02/2014
Melissa P
I loved working with Lingrow to plan our special day, and, every moment while we were there!!! Lingrow's planners are super helpful every step of the way. Our event was beautiful and they helped to make sure I wasn't worrying about table placements or decorations the day of, they took care of it all! The venue itself is so beautiful. Plus, they have an in house caterer that is delicious. We had the beef and pork on our buffet and tons of people commented about how the food was way better than most wedding food! The twisted thistle is a wonderful restaurant and their catering did not disappoint! Even the beef was super tender and cooked perfectly. We also chose to stay at the farm house on site the night before and night of the wedding. This allowed us to be there and ready in the morning when my salon (Pretty Hair Salon) came to us. I couldn't have asked for a better venue.
---
Perfect Wedding Venue
Reviewed on

7/31/2014
Marina P
Lingrow was really the perfect wedding venue. They were so helpful and accommodating, and on top of everything! And the venue is super beautiful! You can't go wrong!
---
Sparks Flew!
Reviewed on

7/30/2014
My wedding at Lingrow Farm on the Fourth of July was everything I dreamed of. Joy, our wedding coordinator at Lingrow, was on top of everything. The ceremony and reception were seamless. Her attention to detail was amazing and she made sure the entire event ran smoothly. The best part about Lingrow is their flexibility, something I had a hard time finding at other venues. They are there to make sure your day is one-in-a-million.....and believe me, if you have your wedding at Lingrow -- it will be!
---
The perfect wedding
Reviewed on

7/29/2014
Claudia A
I don't think that Joy or Megan could have done a better job…everything was perfect! The location is beautiful, inside and out. Lots of room outdoors and the inside is lovely and spacious. All of her staff were great, set up everything just as requested. At the last minute we had to move the wedding indoors…thunderstorm!..and Joy and her staff handled that quickly and without disruption. The ceremony was held on the lovely outdoor…and covered…wrap around porch and it was just beautiful. As mother of the bride, having Megan and Joy handle all of the details at the venue gave me time to just enjoy the day, which I very much appreciated. I can completely recommend Lingrow Farm for a beautiful and worry free wedding ceremony and reception..or other celebratory event. They do a great job!
---
Incredible.
Reviewed on

7/24/2014
Lillawalla F
I really wish I was more eloquent so that I could write all of the amazing things I have to say about Lingrow Farm. I truly do not have ENOUGH good things to say about Lingrow Farm and the staff there. Not only was my wedding day breath-taking, but the entire process leading up to the wedding day was wonderful. The staff there could NOT be more helpful, kind, considerate, happy, and easy-going. They worked with me with whatever I needed and answered every question quickly and with a ton of detail. I was a VERY detail-oriented bride and they worked with me so that I felt prepared, comfortable, and 400% ready. The actual venue itself was a dream. I saw it online and booked it immediately without even going to look at it in person first. And truly, the photos online don't do it an ounce of justice. When I went there about 2 months before the wedding to tour the venue, I was in tears with how beautiful it was. If you are looking for a relaxing, beautiful experience with the most helpful staff you've ever encountered, this is your place. I wish I could do it all over again just to have the opportunity to go to Lingrow again!
---
Lingrow Farm - Perfection!!!
Reviewed on

7/01/2014
Emilee L
Could not have dreamed up a better wedding day. Megan at Lingrow Farm helped me plan details from day one in a timely and professional manner. Every guest RAVED about the venue and food. I would have had it any other way!
---
Dream Wedding at Lingrow Farm
Reviewed on

6/03/2014
This was the 3rd wedding of our 4 children. When our daughter visited Lingrow Farm, after 5 minutes she looked at me and said...."this is it".... It only got better from there and her dream wedding occurred. The venue, dinner and all aspects either provided or coordinated by Lingrow could not have been better and the level of service and number of attendants provided by Lingrow was impressive. Lastly, our Event Coordinator worked tirelessly from the booking through the event and things we needed to do to leave the venue. THANK YOU Joy! Lingrow was our place and should be your's,too.
---
Mother of the Bride
Reviewed on

6/03/2014
We had our daughter's wedding at Lingrow Farm and it was exceptional. Both Joy and Megan are wonderful people to work with - they always made time to talk and answer all questions, putting us at ease as the big day arrived! They actually made you feel like "family" when working with them - I would highly recommend having a wedding at Lingrow for the simple fact you will not be disappointed - from rental of the farmhouse, horse and carriage ride for the bride and her father prior to the outdoor ceremony and then the bride and groom after the ceremony, the cocktail hour and dinner with the food that was served being superb - our wedding was beautiful from start to finish and we received so many positive compliments from our guests from the wedding being outstanding to the best wedding they have ever attended - what more could one ask for - it truly was a dream come true for our daughter and new "son" and for us as her parents - Thank you again Lingrow (Joy and Megan) - you truly are wonderful!
---
A Perfect Day
Reviewed on

6/03/2014
Patricia P
Lingrow Farm assigned us a wedding coordinator who worked with us to give my daughter a perfect wedding day. From the pavilion by the pond where they exchanged their vows, to the "barn" (which seemed more like an expensive lodge) where the reception was held, to the restored vintage farmhouse where the couple spent their wedding night--- it was all perfect. We had so many compliments from our guests about the venue, the food, and the cake provided by The Twisted Thistle (the restaurant associated with the venue). It was all delicious. Everything was casually elegant and a true reflection of my daughter's personality. The list of preferred vendors that Lingrow provided were also top notch. I had been very nervous about planning such an event, but Lingrow Farm and all the recommended vendors pulled it off without a hitch. We could not have chosen a better place.
---
WE LOVE LINGROW FARM!!
Reviewed on

6/02/2014
Kristina K
Lingrow Farm is truly a place out of a fairy tale!! I loved every moment and every last detail of our wedding at Lingrow. Joy and her staff make themselves 100% available to you and your guests on your special day. Anything that you need, they are there for you! The venue is beautiful, the food is amazing (and the portions are huge), and the staff is friendly. We booked the farm house for our wedding from Friday - Sunday and it made getting ready on Saturday easier and also provided a great back drop for those "getting ready" photos. Joy stops by to check in on you throughout the day as well. The horse and carriage is also a MUST - don't book Lingrow without completing the magic and getting the horse and carriage! We got compliments from sooooo many of our guests on how beautiful and uniqie our special day was, and it couldn't have happened without the support of the staff at Lingrow. Trust me, you won't be disappointed!
---
Beautiful Venue, Incredible Staff!
Reviewed on

9/23/2013
Becky T
First of all, the farm is stunning! It practically needs no decorations. All our guests told us it was something out of a movie. During our planning process, our coordinators, Megan and Joy, were wonderful. They are both incredibly sweet. They answered all of our questions immediately and were very easy to get ahold of. The day of, Megan was on hand to make sure everything ran smoothly. She is truly a professional and I could not have gone through the day without her!
---
Send Message