Home

Lord Hill Farms
About this Vendor
Gorgeous wedding and reception venue!
Amenities + Details
For more details about amenities, please message the Venue.
Contact Info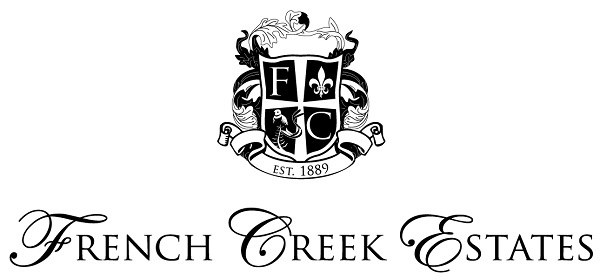 12525 Old Snohomish Monroe Rd, Snohomish, WA
Reviewed on

7/28/2015
Miranda C
We had the most AMAZING day! The staff at Lord Hill Farms is very helpful and we felt they went out of the way to do anything we needed. Before the wedding day, the front office staff helped to answer all of our questions. I never felt worried about the big day. We had planning meetings and the closer the wedding got the more communication we had. Lord Hills was always letting me know of upcoming important timeframes and anything else we needed to do in advance. When the wedding day finally came, we arrived at the venue and it was even more beautiful than I remembered. The staff had done all of our table runners and set up everything just the way we planned. Throughout the evening I saw all of the staff clearing tables, serving drinks and constantly working. Lord Hill Farms went above and beyond all our expectations. They definitely helped to make our dream wedding come true! Thank you!!!!
---
Reviewed on

5/14/2015
Laura G
Highly satisfactory is how I would describe our experience @ Lord Hill Farms. My husband Andrew and I got married here last month and it was fantastic! From the rustic and intimate ambiance, to the delicious food, to the beautiful garden grounds...this is your ideal wedding location!
---
Reviewed on

5/14/2015
Laura G
Highly satisfactory is how I would describe our experience @ Lord Hill Farms. My husband Andrew and I got married here last month and it was fantastic! From the rustic and intimate ambiance, to the delicious food, to the beautiful garden grounds...this is your ideal wedding location!
---
Perfect
Reviewed on

5/03/2015
Adree-Rose H
This was the perfect wedding venue for us. It had everything we wanted/needed. We were able to have the rehearsal and rehearsal dinner at their French Creek facility which was a fabulous setting indoor and out. The catering was very tasty, all our guests raved about the food. The twinkly lights, perfect landscaping, and rustic barn feel were exactly what we pictured for our wedding. Nothing but smiles from this bride, and the day went flawlessly
---
Great venue, staff and food
Reviewed on

1/06/2015
I recently had my wedding at Lord Hill Farms. From the first time I set foot into LHF I fell in love. The venue was beautiful and the food was delicious. The planning that went on before the wedding with the help of Tracy and Lisa had our wedding running seamlessly. I planned my wedding in less than 2 months and both ladies were willing to patiently answer questions and work with us. The staff was great and very professional.
---
BEST VENUE EVER!!!
Reviewed on

12/29/2014
Alycia B
After visiting this venue for an event, I knew that it was where I wanted to get married. Now that the wedding is over, I could not be happier with my venue choice. Lord Hill Farms was absolutely spectacular. The employees were so helpful and I couldn't have done it without them. They were beyond exceptional in making the process smooth and seamless. Not to mention, the grounds and indoor facility is absolutely beautiful. And the catering and bar service was just as awesome. People keep asking us "Can you get married every weekend?" and I owe it to the amazing staff and ambiance of Lord Hill Farms. It was my dream wedding and I couldn't have asked for more!
---
Outstanding Wedding Location
Reviewed on

12/29/2014
Julia B
In the quest for a wedding venue, I had what my husband and I wanted in a detailed list. Our venue had to be big enough for our huge Romanian families, it absolutely had to have on-site catering, and it had to be in a barn with rustic chic accents that exuded a country charm. I went to a few locations only to be disappointed. As soon as I arrived at Lord Hill Farms however, I knew this is where I wanted my wedding to take place. This was exactly what I had been envisioning in my head. Walking through the grounds you will see stunning scenery. As soon as you step through the elaborate double doors, the first floor reception area is decorated with golden twinkling lights intertwined with branches that wrap around the pillars and arches down the main aisle, inviting you in. Up the grand wooden staircase that leads to where the ceremony will take place, you can scarcely take in the huge floor-to-ceiling windows who's views simply take your breath away. We didn't get to try the food ahead of time, so we chose whatever sounded best. Come the wedding day, we were pleasantly surprised at the delicious food that was made on site. People to this day are talking about how good the food at our wedding was, and how it is the best food they had a wedding thus far. Lord Hill Farms can only be described as magical, romantic, warm & inviting. It is everything I had hoped for and more. My guests were well-fed, and they felt at ease in the rustic chic country atmosphere. I tell everyone about LHF, and a family member has already heeded my advice and got married there. If you have read my account so far, I hope I have convinced you to have your wedding there as well. You won't be disappointed! We were married March 15, 2014
---
Amazing Wedding Venue
Reviewed on

12/14/2014
Nicki K
My bride and I had an wonderful wedding at Lord Hill Farms. Great scenery and aesthetics, excellent food and very well organized. Would definitely recommend! -Nicki and Zack
---
Beautiful Venue for a Beautiful Day
Reviewed on

11/02/2014
Kelsi G
I had instantly fallen in love with Lord Hill Farms when we began our planning process. When calling venues we found that most of the venues that could accommodate our guest size were booked solid, but LHF was available! We only looked at one other venue the same day we did our tour of LHF and that other venue tour just solidified our decision that LHF is where we would get married. The venue and grounds are stunning and we our wedding was October 4, 2014 so we had the weather of a late summer day but looks wise we had the beautiful fall colors. The staff that was at the venue the day of was so helpful in making sure I had everything I needed. We had some décor that was going to be added to the buffet and they without even hesitating added it for me so that it looked right and all the food could be placed where it needed to be. They were available for questions while my bridesmaids and I set up. The venue does have a lot of policies (no outside food even when getting ready) and I warned our bridal party and family of these policies. My dad got a stomach bug while here and the staff allowed my dad to bring in some Gatorade after my mom checked if that was ok before they brought it in. They were floored that we even asked and I appreciated them being flexible with my dad being under the weather! The venue was stunning and we had so many compliments from all of our guests. The food was AMAZING!!!! We did turkey and ham and they were so moist and full of flavor. One guest came up to us raving about the food and admitted that they had stopped on their way to get lunch because of the stereotype around wedding food being usually subpar, but this food completely slammed that stereotype out of the park. Working with the venue was relatively easy. They were will to answer all my questions and explain their policies further if I needed extra information. We even received a refund for the alcohol that we didn't drink (as long as the cases of wine hadn't been opened). This venue made our wedding day absolutely perfect and we wouldn't have had it any other way. Thank you LHF for everything! And to other brides looking to get married, LHF is the place to do it!
---
Lord Hill Farms
Reviewed on

10/12/2014
Will A
Lord Hill Farms was literally the most perfect wedding venue. When my husband and I were looking for a place to get married we wanted something that was beautiful even before we brought in our own decorations. Lord Hill has spectacular landscaping and also has an amazing indoor venue just in case it rained (you never know with Seattle weather). Also Lord Hill is set at a very good price for all that is included in it! The food was amazing, some of the best wedding food I have ever had. It was fresh and delicious. I wouldn't have wanted my wedding anywhere else. Everyone should get married here!!!
---
Lord Hill Farms! Recommended!
Reviewed on

10/01/2014
I feel so lucky and grateful for having my special day be celebrated at such beautiful and amazing place!! I loved everything about it, the excellent service, the breathtaking view and the perfect venue in general! This place is so beautiful inside and out that it doesn't even require a lot of decorations. It's already perfect as is!! So to all the happily engaged couples out there, I really recommend Lord Hill Farms as your venue for you special wedding day!!
---
Beautiful Venue, Stress Free Day-of!
Reviewed on

9/29/2014
Jennie W
We recently held our wedding at LHF. They take care of EVERYTHING. I wanted a venue where I didn't have to ask my friends to set up prior to the wedding. LHF's venue cost ($4900 for a Saturday wedding) includes set up of tables, chairs, place settings, linens etc. Beer and wine glasses (unless you want plastic) are extra. You are required to use their caterer, but the food was great. We received many compliments about the food and the service. We brought in our own wine and beer and paid the corkage fees. The venue is absolutely beautiful and can't be beat. We held our wedding outside followed by a cocktail hour on the lawn and then the reception inside. Our guests loved the outdoor setting and (again) we received multiple compliments on the beauty of the venue. LHF does a fantastic job of keeping the grounds looking pristine. The changing rooms (bride and groom) are small, but we got ready off site so it didn't matter as much for us. Overall, it was a great venue and we would choose them again!
---
Fairytale Reception Location
Reviewed on

7/18/2014
Annie M
I knew when I was at a friends wedding that this was the perfect location for my reception. Everyone there was very quick to reply to emails or voicemails. They gave great suggestions and answered all my questions. The day of the wedding the grounds looked stunning, the food was delicious, the staff courteous and friendly and everything was perfect. It was truly an amazing day and with the sunny weather there were tons of places to go around the lawns to take pictures. I highly recommend LHF to any bride-to-be
---
Beautiful Venue
Reviewed on

1/15/2014
Ariel B
Lord Hill Farms was absolutely beautiful and easy to work with. They really work with you to make sure you get everything you want on your wedding day. I would highly recommend checking out the pictures on their website. I loved it.
---
Beautiful venue, bad customer service
Reviewed on

1/14/2014
Rebecca
Lord Hill Farms is a gorgeous venue. I fell in love with it's rustic charm and capacity to hold so many guests. Unfortunately after booking the venue and begging the planning process I found that one of the main wedding coordinators there, Tracy, often had a bad attitude and was very rude at times. There was one instance where she had forgotten that we had scheduled an appt. ( it happens and I was not at all upset about it) but she treated me like I was an inconvenience and was very rude. The other staff were so nice and helpful, it was such a shame to see one person kind of ruin it all. Another issue I had was that they are very disorganized. Every time they requested a document, I was prompt with either faxing it in or emailing it in. I was asked every time to resend information because it was lost or they had not received it. It got so bad that at the end I just had to make a trip every time (over an hr) just to deliver documents. Some positives...the food was delicious! My guests gave me so many compliments on the quality and quantity. The servers were great about passing out the food to everyone. However, I do wish the servers had taken care of the bridal party better. After I served myself dinner I was trying to balance my train and my plate of food and the servers were just standing around. It would have been great if they had offered to take my plate to the table for me. Overall I would say that the venue was beautiful but they definitely need to work on their customer service and organization especially since you are paying a lot of money.
---
Made our Perfect Day!
Reviewed on

10/28/2013
Lindsey F
I have absolutely no regrets with our venue selection. We were married at the French Creek Estates, a smaller venue under Lord Hill Farms. The site was absolutely beautiful and everything we were looking for. I loved that we could get ready in the morning at their gorgeous farmhouse, be married in the garden, and have the reception in the covered area on the same property! Our guests didn't have to travel between venues. The event coordinators were especially helpful, since we were planning our wedding from out of state, and they always responded promptly to our many questions. Our wedding was perfect in every way - the ceremony was beautiful, the food was delicious, and the staff was flexible when we had to change the evening events at the last minute. We were so happy with how the day went; I would undoubtedly recommend Lord Hill Farms!
---
Amazing Place
Reviewed on

9/23/2013
LAUREN R
Lord Hill Farms was the best choice I could ever make to have my wedding location at! They were so helpful and there was never a moment I had to stress, they really took care of me! The inside is already decorated so we didn't have to spend much time having to decorate which made things so much easier. The location is just breathtaking! Best place ever!
---
Avenue to the perfect day
Reviewed on

9/18/2013
I am so grateful for this venue. It's already gorgeous -- there's hardly a need to be anxious over Pinteresting. I had the options to do an outdoor/indoor ceremony. In fact, the staff allowed me to make the decision just 24 hours in advance! The food was delicious. The staff was kind. The spacious grounds offered plenty of space for our guest list of 400+! (Something that's tough to find in the greater Seattle region, come to find out). We took pictures at sunset - inside by the beautifully-lit hallways and staircase -- at the quaint dock -- and along the big green grass. It was the perfect day. No stress. Just feeling entirely 'present' in the moment. And much of that was due to a fabulous venue and skilled staff.
---
Perfect venue!
Reviewed on

9/12/2013
Jessi H
I recently got married at Lord Hill Farms and it was the perfect place! The venue is beautiful and there are so many great places to take pictures. The staff was extremely helpful and attentive. They were quick to answer questions and accommodating. On the day of the wedding I didn't have to worry about a thing! They had everything set up and everything ran smoothly. The food was great! It was all set out on time, there was more than enough, and it was delicious. I would highly recommend this venue to anyone!
---
Beautiful location and friendly staff
Reviewed on

9/10/2013
Kristina B
Loved that I could get married inside or outside. Is a little pricey if you want to get married on a weekend. Really wanted this venue so we went with a Monday to stay within our budget. The ladies in the office are really nice and responsive. They will set up tables and chairs which make for a lot less work for you. Also, the venue itself is so beautiful that you don't need to do much decorating.
---
Beautiful location!
Reviewed on

8/26/2013
Cori G
My husband and I got married at Lord Hill Farms the first weekend in August and enjoyed absolutely beautiful weather for our big day! Lord Hill Farms does a great job at maintaining the grounds and you can expect everything to be spotless. The large barn building that they use at their indoor reception space is also beautiful. The venue fee is higher than other wedding locations in Snohomish but you definitely pay for the view and beauty. The indoor receptio space has poor air circulation and on a hot day as ours, the room gets extremely hot and uncomfortable despite the fans they have running. Lord Hill Farms management is responsive and can be friendly but lacks attention to detail which made finalizing the contract challenging. The day-of service from Lord Hill Farms was great and they met every expectation we had. Overall, it was a fantastic place to have our wedding and we would not change it!
---
Beautiful area, but some difficulties
Reviewed on

7/31/2013
Caitlin H
My groom and I fell in love with the beautiful landscape that surrounds this venue. The food there is amazing and the inside of the venue has a great ambiance. We were married outside, and were fortunate to have a nice, sunny day. Unfortunately, they have a bit of a wasp problem (they were terrible during the rehearsal) but the day of I only saw 2 during the ceremony. Everything went smoothly, even when we ran out of wine they were kind enough to sell the red by the bottle but not the white. It still worked out. My groom and I were a little disappointed in the customer service side of some of the staff who worked there. We were misquoted, every little thing had a price, and they weren't very open to negotiating. This was pretty disappointing.
---
Absolutely perfect
Reviewed on

7/03/2013
Alison W
We actually had our wedding at French Creek Estates as we only had about 75 guests, but everything exceeded our expectations. I would 100% recommend this venue to anyone I know getting married. It is charming, simple, and the staff is amazingly helpful along the entire process. Anytime I had a question or needed clarification, Lisa or Tracy would get back to me quickly and my mind would be at ease. I can't stress how nice this was, because I felt like I had support the entire time planning our wedding! The venue itself is spectacular. There are lights in the trees, waterfalls, a stunning old house to get ready in, a little picturesque Zen garden, beautiful landscaping and chandeliers everywhere! You hardly have to bring in any decorations, as it is naturally gorgeous. Our guests told us over and over again how delicious the food was, how nice the staff was and how pretty the venue is. We know it takes a number of things to make a perfect wedding, but it happened for us and a big part of it was the excellent venue and the people there who made it possible. Our only wish would be to do it all over again!
---
My Rustic Romantic Wedding
Reviewed on

12/05/2012
Megan H
Lord Hill Farms gave me everything I needed to achieve my rustic romantic wedding that I wanted. From the beautiful exposed beams, to twinkle lights everywhere, to the fabulous food and the ability to bring our own alcohol into the facility, LHF was ideal. Tracy was great to work with and we had ideal weather in November for outside photos on the beautiful property. They were very accommodating with our country-rock band, photo booth and florist so my vendors were pleased with the service as well. Many thanks for making my wedding everything I wanted it to be!
---
AMAZING!
Reviewed on

11/29/2012
Kacee B
I couldn't have asked for a better venue! The people were amazing to work with, the food was perfect and it was beautiful! I can't even begin to count all the positive comments about my venue!
---
Send Message