Home

Lowndes Grove
About this Vendor
Downtown Charleston's last great waterfront estate
This unrivaled, 14-acre Lowcountry backrop rests proudly along the oak-lined banks of the Ashley River. A beautifully restored, National Historic Landmark boasting 1786-era architecture with period furnishings, expansive outdoor piazza, grand lawn and private river dock with panoramic sunset views.
Amenities + Details
Amenities
Handicap Accessible

On-Site Accommodations

Indoor

Outdoor - Not Covered

Reception Area
For more details about amenities, please message the Venue.
Waterfront, Historic Venue, Tented
Food + Catering, Planning
Contact Info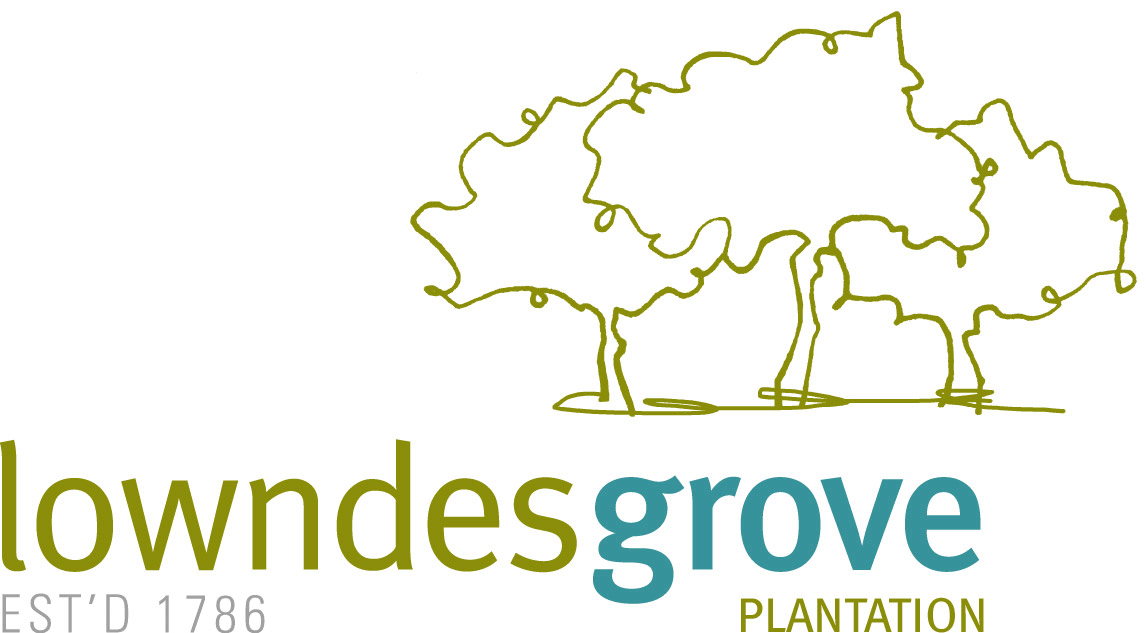 266 St Margaret Street, Charleston, SC
Could NOT imagine better!
Reviewed on

8/03/2011
Marianne P
We used Lowndes Grove from Patrick Properties for our July wedding and truly could not have asked for a more beautiful, picturesque venue or day! It was the most amazing scenery and added the perfect "southern" touch to our simple, yet elegant evening wedding. The service team was excellent and proffessional. Our event leader was on top of her game the whole day! She was amazing! We are SO happy with how our wedding went and we owe much of that thanks to the Patrick Property Team and the venue!
---
Lowndes Grove is Awesome!
Reviewed on

5/28/2013
Liz G
We had our wedding at Lowndes Grove (LG)and it is an absolutely spectacular location! The one thing my fiance and I probably spent the most time on for our wedding was finding the right venue and LG was it! Absolutely beautiful setting with the big plantation style home right by the river. They have several ceremony site locations---all outside although if you had a small wedding you could possibly do it inside the house. My fiance and I wanted to be married outside but so many of the venues we looked at had crummy rain options, but we liked LG's. The rain option was under the tented patio where you can view the river and is attached to the house which I liked. LG requires you to use their catering group (which happens to run FISH restaurant in Charleston in case you want to preview the food). I typically didn't like the idea of being forced to use a venue's caterer as I am always worried about the food quality and options but the food at LG is truly a selling point and highlight! There were SO many options, there is no way you couldn't find what you wanted and oh my goodness, it is so darn tasty! We also enjoyed working with the staff there---all professional and fun to work with and definitely know what they are doing!
---
Can't really go wrong!
Reviewed on

8/08/2011
Brent P
Lowndes Grove is an absolutely exquisite location for a wedding. I don't know how you could go wrong. We had a our wedding there on July 3rd, 2011. We also stayed in one of the rooms that night. We thoroughly enjoyed having our wedding there and hope to return for an anniversary.
---
Bride's Beware!!!
Reviewed on

7/27/2015
Robyn Reatha P
This venue was a problem almost from the start. We had a site coordinator whom was pregnant and promised all kinds of things such as the option to have no tent, use of all the property, and an indoor rain option. Once she had her baby and took her baby leave we had to deal with the start of a line of incompetence. First I wanted a buttercream cake and was told my design could only be done with fondant. I argued they could in fact do what I wanted which ended up being true. Then they told me I could not have an indoor option if it rained and I was required to have a tent...which was an almost 3000.00 extra expenditure and if I did not have a tent I had to pay Snyder rentals 850.00 in order to leave the tent poles and one panel since it satisfied a reduction in the noise ordance. There was never any proof of the sound study which was done to show this was a legal statement. Finally, they never responded to emails and refused to work around my wedding planners schedule. They lost all her paperwork which allowed her to be my planner since she was not on the "approved" vendors and when she did not show up for 1 meeting (they had not shown up for 2), they called and told here horrible things and she would be banned from the property etc. Then called me and told me I had to find another planner. All of this 1 month before my wedding. After numerous problems and issues with the venue and catering company I asked them to send me proof of various things and within 3 days they had mailed me a check and voided my contract with them. This is by far the most incompetent, unprofessional organization I have ever had to deal with and no other company complained about my planner. No one should use Patrick properties for their event as they will not get what they want, they will deal with a group of people that are rude and have no professionalism and risk losing your venue and caterer within 1 month of your wedding. For the money I was going to be this was unacceptable. Bride's BEWARE!!!
---
Wedding of my dreams
Reviewed on

5/13/2015
Chelsea R
We recently had our wedding at Lowndes Grove and could not have asked for a more perfect location. The staff at Patrick Properties is not to be believed! They are very friendly and great about helping you plan your big day, we had such a great experience working with them. The grounds, house, food and service were top notch! Our guests are still talking about it!
---
"Best day of my life" quote from the bride!
Reviewed on

3/16/2015
As mother of the bride, I highly recommend The River House at Lowndes Grove Plantation. We are from Charleston, so my daughter wanted a gorgeous Lowcountry setting- the River House is just that- with the huge live oaks, expansive lawn, and water view-it can not be beat. Also, the house itself is lovely. Her second "must have" for her wedding was delicious food that also looked beautiful and would be presented in an elegant fashion. The caterer, Fish, is part of the package at Lowndes Grove. The food was excellent and was served and presented beautifully. The fact that the caterer is part of the venue made the planning of the wedding much easier. The wedding guests commented that they had never had tastier food at a wedding reception! We also used the pastry chef at Fish for the wedding cake- which was phenomenal. The staff at Patrick Properties were well informed, very accommodating and easy to work with. We utilized the "day of" wedding planner through Patrick Properties which I also highly recommend. The wedding went smoothly and I got to enjoy the day with no worries. Basically, my daughter said it all-" It was the best day of her life," and the River House at Lowndes Grove, Fish, and Patrick Properties helped it be that best day.
---
Fantasy come to life!!
Reviewed on

11/07/2014
Jessica D
Lowndes Grove is a beautiful venue. The plantation holds so much character. The staff was extremely professional and very helpful. They truly made a dream wedding come to life.
---
Perfect in every way!
Reviewed on

9/15/2014
Lowndes Grove stole my heart the second I saw it. The beauty of this plantation and it's whimsical feel brought my vision to life. Jackie, our wedding planner from PPHG (Lowndes Grove) was top-notch. She went above and beyond to make sure every detail was perfect. It was a wonderful experience from start to finish. I would highly recommend this location and it's team for your event. It was all so beautiful :)
---
Best venue!
Reviewed on

7/16/2014
Jessica S
We could not have picked a more perfect place to have our wedding. Lowndes Grove is definitely pricey, however for us, was worth every penny. The weather called for rain, and other than a roll of thunder during our ceremony, we never saw a drop of rain. Leading up to our wedding day, everyone at PPHG was helpful and responsive to emails and making any changes to our catering order that we had. Our sales managerSarah, and event manager Rachel were wonderful! We can't say enough how we had the most perfect wedding day, partly due to how beautiful the backdrop for it was. Thanks again PPHG.
---
Absolutely amazing!
Reviewed on

12/26/2013
Allison
We had our wedding and reception at The River House at Lowndes Grove Plantation on August 25th, 2013. We also rented a room at the Main House, where we got ready for the wedding and stayed on our wedding night. The property is completely stunning. The location on the river in itself is gorgeous, and the furnishings in both The River House and The Main House make beautiful backdrops for photos. Our wedding was a destination wedding, so most of the planning was done with Patrick Properties Hospitality Group via email. The personnel at PPHG were so great to work with, and went above and beyond what I expected of them. Laurel showed us the property initially and was so helpful with us choosing a date and answering all of our many questions. Jackie was our event coordinator and we also used her services (PPHG Signature Services) as our Wedding Coordinator for the wedding day. I cannot say enough wonderful things about Jackie. Every tiny detail was taken care of, down to the little chalkboard signs she prepared for the reception. She was so thoughtful. We did not have to worry about one thing, and were able to completely enjoy the day. You are required to use Fish as the caterer with PPHG properties, but you shouldn't think twice about it. The food was so delicious, and they have a very large menu to select from. It was very difficult for us to make our menu selections! Our guests raved about the gorgeous venue and the wonderful food. It was the perfect place for our wedding, and we honestly would not change one thing!
---
Lowndes Grove Venue
Reviewed on

11/10/2013
Katie B
Beautiful venue. Old plantation home on the Ashley River. Still downtown!!! Venue rental cost reasonable. However you have to use their catering company.
---
Perfect Southern Venue
Reviewed on

9/27/2013
laura g
I had my wedding at The Riverhouse. It was the most beautiful location perfect for pictures and memories for a lifetime. The staff at Patrick Properties is amazing! My event was perfect the food delicious and the cake was incredible. I cannot say enough of how much of a perfect choice this was for me and my family on this special day.
---
Best day ever!
Reviewed on

8/15/2013
I chose to have my wedding at Lowndes Grove plantation knowing that I would be 100% happy in the food, level of service and location. We started the day by having mimosas and sandwiches for the girls while we got ready on site. The guys had a bloody mary bar and enjoyed some sun before getting ready. After the ceremony my husband and I were greeted with a drink, passed appetizers and some selections from our station food to ensure that we got to try all the yummy food. All night the staff was friendly and catered to every need of my guests. Fish (the caterer) customized my menu by incorporating family recipes and our wedding cake was to die for!! I will definitely be recommending Lowndes Grove to all of my friends and family for future weddings!!
---
Gorgeous Venue
Reviewed on

3/07/2013
Laine L
I have always wanted to get married in Charleston and when I visited this venue it had the true charm of the historical low country. The venue is sitting right on the river with huge Live Oaks and moss hanging from the branches. It has a totally sophisticaed and romantic feel about it. We had our ceremony early in the day so our reception was very low key and intimate. I enjoyed the staff of PPHG but they were usually very hard to get in touch with--I sent emails that weren't answered until a week later and left phone messages that weren't returned. I usually had to call again to speak with someone. My planner had the same issue with getting in contact. We served a huge southern brunch that all of our guests loved. The appetizers were absolutely delicioius(Shrimp and grits, fried green tomatoes, crab cakes, and pear brie) We served eggs benedict for our egg dish and that was the only thing I had a problem with. They were hard and cold... you could tell they had been sitting for a while before they were served. The wait staff that worked the day of was great-- friendly and polite.
---
Most Beautiful Venue in Charleston, SC
Reviewed on

3/05/2013
Nicole A
I was married at Lowndes Grove in Charleston on February 16th. The venue is GORGEOUS and the food was delicious! My husband and I were having so much fun we didn't even stop to eat ,but they packed a little of all the food offered at the wedding for us to take with us. This is a beautiful venue and the ladies you work with are very knowledgeable. The venue offers amazing photo opportunities. I would recommend Lowndes Grove to everyone!
---
Beautiful!
Reviewed on

11/24/2012
carly c
I recently got married here at Lowndes Grove. We had the ceremony on the front lawn and had our reception here as well. Amber at Lowndes Grove is so sweet and very helpful! Our experience was wonderful and I am so happy we picked Lowndes for our wedding :) Not to mention the food is AMAZING! I cannot begin to tell you how many guests raved about the food. The setting is beautiful.
---
Dream Wedding Site
Reviewed on

11/13/2012
Anne H
From the moment that my husband and I stepped foot on the grounds of Lowndes Grove, we knew it was the perfect place to celebrate our BIG day. It was the only location within downtown Charleston providing a plantation setting with true southern charm. My husband and I were married in a church; but entertained 200+ guests for 5 hours with cocktail hour, dinner and dancing on site. The grounds provided such a picturesque backdrop for our dream wedding with the house as the center focal point. Our guests enjoyed themselves so much that they didn't want to leave at the end of night!
---
Amazing Venue
Reviewed on

6/19/2012
Kinsey C
Lowndes Grove Plantation in Charleston, SC is the perfect setting for an outdoor ceremony on the water. The sunset, brand new dock, and gorgeous Main House were incredibly memorable and unique.
---
Perfect Wedding Venue - Lowndes Grove
Reviewed on

6/01/2012
Cheryl L
Lowndes Grove provided the perfect setting for our special day. The professionalism of the staff, cleanliness of the site, and setting of the location couldn't have been better.
---
Dream Wedding
Reviewed on

5/15/2011
Lauren S
Lowndes Grove Plantation was absolutely the most beautiul place we could have gotten married. The setting is out of a dream!! Everything was absolutely perfect! Sarah Copeland was phenomenal to work with! I recommend LG to anyone wanting to get married in Charleston - but beware - BOOK EARLY!! We had to book our wedding 14 months ahead of time (and even then it was already filling up!!) A few minor cons: The neighborhood requires that you be out of the venue by 11pm - or get charged for every 15min you are late after 11, plus you are at risk for a noise violation --> they take this very seriously! The "no-see-ums" down by the water are TERRIBLE!! We paid to have our wedding sprayed the Wednesday before the ceremony and then again about 3pm the day of our ceremony and still got eat up! We even had bug spray - and it was bad. Honestly though - it was only bad down by the water - which is expected in marshy areas in SC! Everyone had such a great time at the wedding and just "oohed" and"ahhed" over the grounds and the house!! To rent Lowndes Grove - you have to go with their caterer "Fish Restaurant". The food was absolutely out-of-this-world delicious! Even though you are confined to using "Fish", you will not be disappointed - but also be aware that there is a "minimum require amount". Which may put this out of reach for some - just keep it in mind!! :-) Along with LG - they require you to have security, parking attendants, if you want to use a "getting ready room" with a bathroom - you have to rent one of their rooms in addition to the cost of the grounds. This is really my only complaint involving Patrick Properties and LG - is all the "hidden" or required costs that go along with renting the venue. But i guess this would probably be similiar anywhere you go! All-in-all we absolutely LOVED LG and didn't regret our decision one bit!!!
---
GREAT!!!!
Reviewed on

4/05/2011
Claire K
Everyone at Lowndes Grove made my experience so easy and as stress free as possible. The Venue itself is OUTSTANDING! We got married outside under the OAKS and then had the reception in the plantation house and under tents on the side. Could not have been more perfect!!
---
Excellent!
Reviewed on

12/18/2010
Anna G
We were married at the Lowndes Grove River House. Gorgeous venue! Patrick Properties did an excellent job and made the planning process painless. I highly recommend.
---
Gorgeous.
Reviewed on

7/17/2010
MEGAN K
We had a lovely ceremony and reception there. The only issue is that when it rained (it poured, actually), the water running off the roof overwhelmed the gutters and flooded the tent we had set up. Everyone had to dance in water and my dress is ruined, but when am I going to wear it again anyway?
---
Send Message