Home

Luly Yang Couture
Details
Bridesmaid Dresses, Flower Girl Dresses, Mother of the Bride Dresses, Shower + Party Dresses, Wedding Dresses, Dresses, Alterations, Custom Designs, Online Ordering, Plus Size Available, Private Appointments Available, Fashion



Contact Info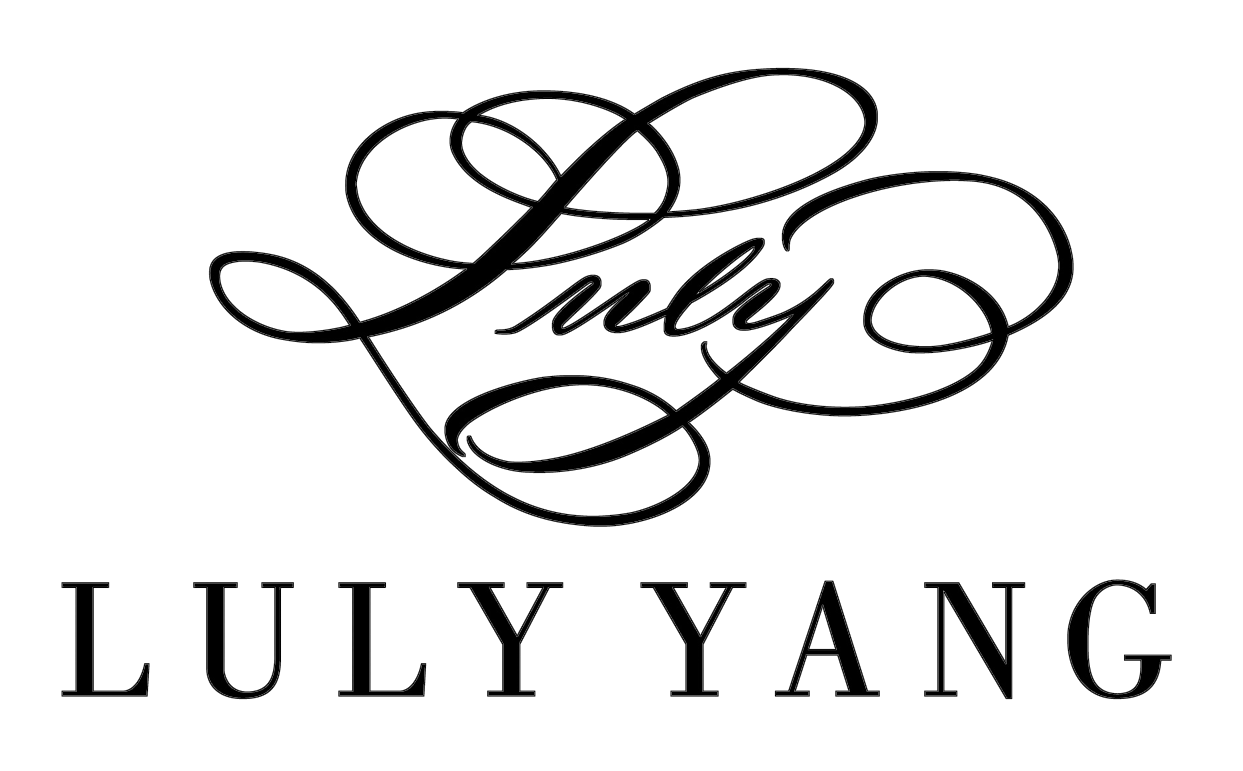 Gorgeous Gown, Exceptional Service with LYC
Reviewed on

7/23/2015
Janina S
I had a truly AMAZING time during my experience with LYC. With all the preparations for your wedding day, the Wedding Dress should bring out your most Beautiful Self and be a Stress-free experience. I'm lucky I had that with LYC. I have just moved into Seattle with less than 2... Read More months before my wedding. I was already frustrated that I still couldn't find the right gown. My fiancé and I were walking along 4th Ave. when we chanced upon Luly Yang. We we're lucky that they didn't have any appointments during that time and were happy to accommodate us. The Sales Associate who assisted me was Ms. Fatima. I highly recommend her! I informed her of my budget and the styles that I liked. She was pleased to assist me pick the right and perfect gown, and even let me try other options just to make sure I was completely happy. I never felt intimidated or embarrassed to communicate what I really wanted. She was conscious and also made sure that everything was within my price point/budget. LYC also has beautiful accessories in the Salon that I even ordered my veil and headdress with them. Ms. Fatima assisted me throughout all the fittings and was never pushy in making a Sale. Oh! Re: Alterations, I had some areas of the dress and veil altered but the seamstress Ms. Mae was very good as well. She dress/veil was perfect by the first fitting alone, and you could hardly tell the alterations. Everyone in Luly Yang gives a personal touch to each exceptional experience makes sure you have a completely relaxed and blissful feeling by the end of each visit that all you have to think about is how beautiful you'll look in your wedding dress!
---
Gorgeous Quality Dresses
Reviewed on

1/26/2014
Anika V
Luly Yang was incredible. I worked with Meg and she helped me find my perfect wedding dress. They have wonderful service, high-quality items and are willing to spend as long with you as necessary while trying on gowns and confirming alterations. They help you create an entire... Read More look with accessories (veil, wrap, gloves, jewelry, etc.) and months after my wedding I still receive compliments on my wedding dress.
---
I loved working with Lisa Marie!!
Reviewed on

10/30/2013
Katie R
Lisa Marie is an absolute doll. She got my measurements to a "T" and helped me find THE perfect dress. She is the epitome of a fairy godmother. LOVE her. <3
---
Dream of a salon!
Reviewed on

1/18/2013
Amy K
I went to Luly Yang with zero expectations of finding my dress. I was floored by the wonderful service and was thrilled to find my perfect dress! Could not be happier with the experience!
---
I love my Luly Yang Couture wedding dress!
Reviewed on

12/27/2012
Jackie R
Luly Yang Couture created the dress of my dreams! They also created a great custom suit for my husband. Everyone there is so helpful and have such an eye for details. I had a custom mermaid gown, so the smallest of fit details were very important. Luly measured everything from... Read More the best placement of the bust points (this is key to make sure your cleavage looks perfectly, appropriately, placed) to how much the skirt would flare out. The fit was perfect and I love my dress so much! When I look at it now, nicely preserved, it reminds me of all the love I felt that day and how beautiful I felt in that dress. Tip for all you brides: Luly Yang Couture does amazing one of a kind, couture gowns better than anyone else in this area of the country, but the boutique also offers gorgeous special order dresses at very reasonable prices. Thank you everyone at Luly Yang Couture!
---
Beautiful dress - Not as beautiful customer service
Reviewed on

7/29/2012
Amy M
I want to start out by first saying that I love, love, love my wedding dress. I actually wasn't planning on purchasing a dress and Luly because I feared it would be out of my price range. However, I found my dress here, and it was reasonably priced. I fell in love with the dress... Read More when I first put it on, and I even shed a few tears because it was so beautiful. My consultant was enthusiastic and friendly, and so helpful. After I bought my dress, my consultant was not quite as helpful. I had requested a dress swatch from my consultant via email so I could look for shoes, and she told me to imagine a color wheel and white was in the middle and grey was on the left and yellow was on the right. I was to look for shoes that were more toward the grey side. This was not enough for me to find shoes. She said she would get back to me about the swatch. She never did. When I requested a swatch a few weeks later via a second email, my consultant told me to just stop by with my shoes as my dress had come in. I live about 3 hours from Seattle so this was not practical for me. I called my consultant, and she said that Enzoani was not sending a swatch. She said she would keep trying and get back to me. She never got back to me. I called Enzoani myself (twice), and I was told that they have swatches available for all dresses. They unfortunately only send swatches to stores and not to individual customers. I called Luly three times (and spoke with different staff people each time) over the course of a couple of weeks, and I was assured I would receive a call back. I never did. Upon my 4th call back, I spoke with the staff member I had spoken to upon my first call. He said he would cut a piece of fabric that was an exact match to the color of my dress and put it in the mail. Why hadn't they thought of this in the first place??? It took me 2 about 2 months to get that swatch. I had two alterations appointments done at Luly, and I met with the same consultant during these times. She was still very friendly and answered any questions I had. Alterations were very expensive (about ¼ of what I paid for the dress). When I went to try the dress on a final time, I noticed that bra cups were not put in the dress. I paid $25 to have them put in. When I mentioned it to my consultant, she quickly peeked inside the dress while I was wearing it, and said, "Oh! They must be sewn inside." She did not take a second look once I took off the dress. I took her word for it (which I shouldn't have), but when I got the dress home, I took a closer look, and it was clear nothing had been sewn on the inside of the dress. I called Luly, and fortunately, my consultant said I could either bring the dress back or receive a refund. I requested a refund, and my consultant followed up to tell me that I should see that refund on my credit card. I appreciated that, and was glad that someone finally followed up with me! Although I was annoyed at the customer service at Luly, I loved my dress. I received and continue to receive many compliments on my dress. I loved the way it looked on me as the alterations were great, and was so pleased with the outcome.
---
Above & Beyond
Reviewed on

11/15/2011
Amy H
This was hands down one of the most wonderful experiences ever! I had a couture gown made for me. Lisa Marie was such a great help and Mae the head seamstress is amazing! From start to finish making a dress from scratch is incredible! Luly is the best around!
---
Not flexible
Reviewed on

11/06/2011
Emily T
I made an appointment with them, but running late... I called them in advance to let them know but turn out they can't fulfill with my appointment with a 10 mins late from my original appointment. The employee there has a bad service tone when they answered my call. I have a... Read More really bad experience with them. Also, when I tried to rearrange my appointment, lots of days they are closed.
---
Friendly until we paid
Reviewed on

9/23/2010
Meredith H
Since the moment I was engaged, I wanted to get my dress from this unique, fabulous store! The selection of dresses lives up to the shop's amazing window displays. The staff was very helpful and friendly when I was choosing my dress. I tried several dresses and fell in love with... Read More a sample, which happened to be the perfect length. I loved my dress! But after we paid, they seemed to lose interest. Once they had our money, the service went from 5 stars to less than 1. We had to call twice to check on the alterations when they said they would contact us. When I went in for my final fitting, the alterations were not done properly. Then they made it sound like they were doing us a favor by not charging us more money to fix the issue. There were other issues, but the bottom line is: I will never return to this shop and I will never recommend it to anyone.
---
Rating for Luly Yang Couture
Reviewed on

5/10/2010
Jodi E
---
Rating for Luly Yang Couture
Reviewed on

5/10/2010
Eva E
---
Review for Luly Yang Couture
Reviewed on

5/10/2010
Laine R
Beautiful atmosphere, with staff that is knowledgable and treats you like a princess. Unique dresses and accessories that are custom made to your specifications. Loved the dress, and received tons of compliments on it.
---
Review for Luly Yang Couture
Reviewed on

5/10/2010
Erin T
My dress was perfect. Like it was made for me. They helped with everything. Wonderful people
---