Home

Lyman Estate
Amenities + Details
Amenities
Bridal Suite

Handicap Accessible

Indoor

Outdoor - Covered

Outdoor - Not Covered

Reception Area
For more details about amenities, please message the Venue.
Historic Venue, Mansion + Estate, Tented
Contact Info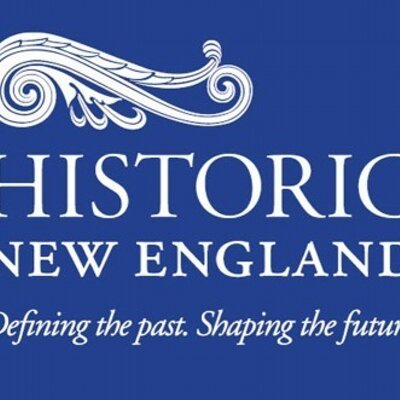 Reviewed on

12/13/2017
Paula C
The Lyman mansion and grounds are breathtaking and make a stunning backdrop for any wedding. My husband and I fell in love with the Lyman Estate and had an off-season reception there. Though we got unlucky with unseasonably cold weather, we were able to have an indoor reception... Read More in November for 129 people after our off-site ceremony. Our guests complimented our venue all night, and the "flipping" of the spaces was no trouble at all. We also loved the opportunity to get dressed and take pre-ceremony photos at Lyman. As a warning, the Greenhouse is unfortunately closed on holidays, so we missed out on those pictures. Nicole was a joy to work with, and such a professional. We felt confident that our reception would run smoothly because of her, and it did. The day-of, Nicole made sure that we stayed on schedule and worked with the caterers to successfully execute our party. Leading up to the wedding, Nicole checked in to make sure our plans were good to go, and that we were all on the same page. My husband and I planned our wedding on our own and were so grateful for Nicole's expertise. We love Lyman and so recommend it!
---
Reviewed on

7/18/2017
Sadye S
My husband and I got married at the Lyman Estate earlier this month. We were very happy with our venue choice! We had originally planned to get married in our friend's magical garden in Maine, but had to change plans when our guest list landed around 80 people. We searched lots... Read More of Boston-area venues for a similar romantic secret garden feel. We selected Lyman because of its spacious and well-maintained outside space – a greenhouse, giant trees with soft sweeping branches, secluded forested spots with sunlight streaming in from above, brick walls coated with ivy. It was beautiful! Our ceremony was outside and we rented a tent for the reception. We personally didn't want to use the inside of the Estate, but it's also gorgeous and includes a study, ballroom, and several other rooms lined with floral wallpaper and old details. We did use two charming pink and blue rooms upstairs to put on our dresses and suits. Lyman included all of our white garden chairs and tables within their very reasonable price. The onsite coordinator Nicole was an absolutely crucial part of our wedding day. She was incredibly responsive to emails (usually within just 10 minutes!) and never made me feel silly for asking a million questions. From the big coordination tasks to the smallest details she helped our wedding day run smoothly. If there were any problems with other vendors or guests I never knew, which helped me to fully celebrate the day!
---
Reviewed on

2/22/2017
Amy S
Lovely all around. Pretty inside and out. Staff was very helpful. Having full access to the mansion was really cool imho.
---
Reviewed on

11/29/2016
Dorothea C
Great venue! We had a cocktail-style reception here with a 7 person band (dancing!) and 175 guests. Tastings catered it and they were great! Gordon's deliver's the alcohol and picks up anything you don't open so all-in we only spent $1500 on an open bar (beer, wine, bourbon, and... Read More vodka) for some heavy drinkers! This is a very elegant venue, for an unbeatable price!!
---
Reviewed on

10/22/2016
Grace M
The Lyman Estate was absolutely perfect for our small (~40 guests) October wedding! We held the ceremony on the back lawn with beautiful fall colors behind us and were able to transition smoothly into a cocktail hour on the veranda before a plated dinner inside. We were able to... Read More use the entire first floor of the house for our guests, and the second floor was an easy get-away for dress adjustments and freshening up before the ceremony and throughout the evening. Nicole was a dream to work with as our coordinator, answering many many questions by email throughout the process and meeting with us several times to go over our options and plans. Everything was perfect, from coordination with our caterer, DJ and photographer, to the house itself for an intimate but wedding-ready venue. We are both so happy with the end result and highly recommend the Lyman for your wedding!
---
Reviewed on

9/03/2016
Krystal J
My husband and I were married at the Lyman Estate last summer. When we had first booked, we had worked with both Demi and Michael, who were fabulous! Unfortunately, they both had left the estate and many of the agreed apon plans for our wedding night came apart. Although it was... Read More the best day of my life, things could have been smoother. Upon arriving to the estate to drop of my dress, I was greeted by a woman who was a coordinator whom I had never met. She began stressing me out about a problem with a flower delivery. Trust me, stress is the last thing that a bride needs mere hours before the ceremony. Secondly, there was no event coordinator present during our entire wedding ceremony and reception. For some reason, this job was passed onto our cateror. As promised when we booked, no one was abailable to cue us during the ceremony and reception, and at the end of the night it was an embarressing mess. For all of the money that we paid to Lyman Estate, it was sub par service and I am still quite upset about it to this day. :( Clearly other couples had an event coordinator, but ours was not present and the ball was greatly dropped.
---
Lovely Place
Reviewed on

10/07/2015
Karen R
Wonderful place
---
Perfect Estate!
Reviewed on

8/18/2015
Susan K
This venue was the perfect setting for our wedding! We had an outside ceremony in the back/side yard and it made it easy for our guests to go right into the reception part of the day! The house looked beautiful and it was a private space for our event vs. a country club or... Read More hotel. The onsite coordinator was extremely helpful and always attentive!
---
Choose the Lyman for your wedding!
Reviewed on

7/16/2015
Alyssa B
The Lyman Estate was the perfect place to get married on a weekday. With cheaper rates than surrounding venues, gorgeous grounds for guests to roam around and enjoy lawn games, nevermind the endless rooms to wander through during cocktail hour, the Lyman Estate had it all. The... Read More venue managers were helpful and easy to contact. The Estate staff didn't charge us extra to have our ceremony on the premises--another bonus!
---
Perfect wedding venue
Reviewed on

6/09/2015
Lydia P
I got married at the Lyman Estate this past Friday, and I have to say, I would choose to get married there again 100 times over. Not only is the backyard garden and peach wall an absolutely perfect ceremony location, but the inside of the building is stunning as well – beautiful... Read More cheery wallpaper, HUGE windows, gorgeous hardwood floors and décor. It made for an amazing venue through and through. Even if it had rained, our ceremony would have been gorgeous indoors. You can't beat it. The staff was a pleasure to work with throughout the planning process.
---
Lisa & Blair Wedding
Reviewed on

11/15/2014
Blair B
The Lyman estate was wonderful. Demi and Michael were professional, flexible, knowledgable, and kind. We originally were going to get married outside and fortunately had to use our weather back up plan and moved the ceremony inside. I say fortunately because the Lyman estate is... Read More arguably more beautiful inside and it made the wedding a more intimate event. The whole process could not have gone more smoothly. I highly recommend this venue.
---
Thank you!
Reviewed on

10/21/2014
Tucker R
I signed up for The Knot just to leave a review for Demi and Michael. The day was great and their hard work made it all possible. Throughout Demi was great and Michael was a huge help on the big day. Thank you!
---
what a great day!
Reviewed on

10/21/2014
Tucker R
I joined The Knot just to leave a review for Demi and the folks at Lyman. Our day was spectacularly beautiful and the help from Demi and Michael was the icing on the cake. THANK YOU!
---
Perfect day~
Reviewed on

10/05/2014
Claudia D
Demi and her team did a great job! If you want a beautiful wedding please check out the Lyman estate! It was a pleasure to work with Demi!
---
Beautiful place, wonderful people
Reviewed on

9/23/2014
Courtney H
We had our reception at the Lyman Estate and it was just lovely! The grounds and house are gorgeous and you do not need to worry about going crazy with decorations. Mike and Demi are two of the nicest people who were so helpful (I'm a little sad to not get to bug them via email... Read More ALL THE TIME anymore!)! The vendors they work with know them really well which means they were knowledgeable about every aspect of our wedding. The site was amazing but they people who work there made it that much more special
---
Beautiful!
Reviewed on

6/10/2014
Kelly M
The venue was amazing. A big plus was that you don't need a lot of extras (flowers etc.) to make it beautiful! Everyone loved the different rooms and we had more of a station wedding without assigned seating so everyone got to visit the different rooms. Demi was helpful and... Read More kind to work with. I did have to follow up a few times before booking, but once we did, it was fine. Also, my husband and I are excited to use our Historic New England membership!
---
Unique and beautiful venue
Reviewed on

11/09/2013
Laura J
We had an absolutely lovely reception at Lyman. Not only are the house and gardens truly lovely, but I think our guests (and us!) enjoyed the variety of being able to go from the gardens to the different rooms of the house. Everyone was able to enjoy the veranda and garden... Read More before dinner, which we had in a tent, before heading into the house for dessert and dancing in the ballroom. The size of the house gave us a lot of room to play with, so we were able to offer our guests much more than we might have otherwise. Overall, everything went quite smoothly during the reception. There are just a couple of things I would point out that, though I don't believe would be deal-breakers for many people, I do wish we had just been aware of beforehand. First, the Lyman Estate has a 4-hour alcohol service policy, which must be continuous. They will stretch it just a bit, but if you have a five hour reception the bar will be not be open the whole time. We had a six hour reception so it became a bit of an issue for us. Also, we had really been hoping to have the greenhouses open for an hour or so during our reception, as they are a major feature of the property and quite lovely. However, we were told that there would be a $250 charge to do so, which we didn't think quite worth it considering that's nearly 10% of what we were already paying for the venue. As I said, neither of these things made an overwhelming difference to the quality of the reception, they just marred our experience a bit because they were unpleasant surprises for us. Overall an amazing venue, as long as you can live with the two points mentioned.
---
Fabulous!
Reviewed on

9/16/2013
Erin D
Everyone was so helpful, the grounds and decorations were just beautiful, a very "New England" setting. I would recommend this venue to anyone!
---
Magnifique!
Reviewed on

9/05/2013
Amy L
This was the perfect, most picturesque place to get married! My husband and I loved the classic, colonial feel of the house, and the decorations were stellar. With all its rooms and amenities (tables, chairs, AC all included!) the Lyman offered, we knew immediately this was... Read More where we wanted to get married. We got married here on a Thursday, and it was such an incredible deal! We were able to utilize the outside grounds for our ceremony, and then everything else (Photobooth, dinner buffet, bar) was all indoors. It was like they said, "the best day of your life." If you're into art, historic places with a European influence, this is the place!
---
Perfect venue
Reviewed on

8/28/2013
Jessica S
I recently got married at the Lyman Estate and am so glad we picked this venue. It is just stunning. We had our ceremony outside and our reception inside. I wish it had been a bit less expensive (I think it was $3,500 for the venue itself not including anything other than chairs... Read More and the venue) but in the end it was 100% worth it because we loved the venue so much.
---
My Big Gay Wedding
Reviewed on

8/21/2013
DJ H
What a beautiful setting for our wedding. Everyone kept commenting how it was like being on a movie set. Beautiful grounds and house, helpful staff, onsite kitchen, tables and chairs, etc. It's very versatile for a small gathering to a large tented affair. I would love to do... Read More another party here.
---
Charming venue for small reception
Reviewed on

12/07/2012
Michelle L
The Lyman Estate is filled with old world charm and reasonably priced, ideal for a small reception. We had 65 guests and wanted a place that was intimate and had character. Lyman proved to be the perfect location.
---
Gorgeous setting, accommodating staff
Reviewed on

11/04/2012
Nicole H
Gorgeous setting for October wedding! Demi and Michael were phenomenally helpful before and during the wedding.
---
Lyman Estate
Reviewed on

10/10/2012
megan j
Beautiful, worth the price
---
Wedding venue
Reviewed on

1/01/2011
Ann B
Absolutely beautiful location right outside of Boston. We loved having our wedding there.
---