Home

Mack Stylist
About this Vendor
Award Winning Team !
Mack Stylist is a reputable company with great experience. Our professional Make Up Artists and Hair stylists bring their creative expertise to every project. We are committed to detail and unique make up application for each client.
Details
Hair Stylists, Makeup Artists, On-Site Hair + Makeup, Beauty
Contact Info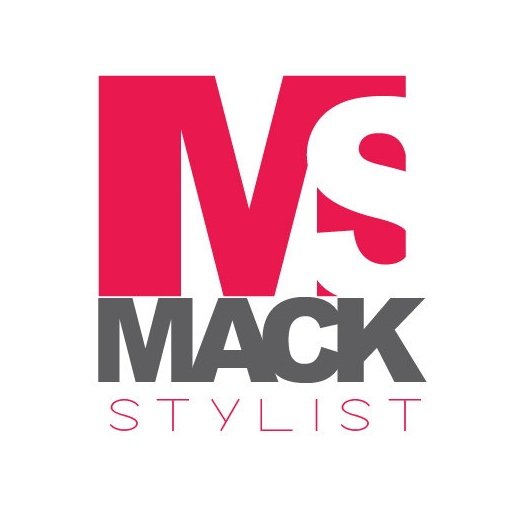 3500 Sunnyside Ave, Philadelphia, PA
Mackenzie and her Crew are AMAZING!
Reviewed on

7/13/2013
Sheree F
I cannot even tell you how much we LOVED the services from Mack Stylist!! I did quite a bit of re search when it came to my hair and make-up artist. At the time, i was having HUGE issues with my skin. I had HORRIBLE Acne and i refused to let it show on my Wedding Day! The first trial...i knew what was going to happen, and unfortunately because of MY skin issues ( NOT THEM ) My make-up melted right off within an hour. I emailed Mack my concerns and she said, dont worry we will figure this out!!! She had me come back in for a trial with Nick. Let me tell you, He is AMAZING!!! I loved him! On my wedding day, we ended up choosing to go with Airbrush make-up. Myself AND my Bridesmaids looked FLAWLESS...especially since it was about 88 degrees outside and i sweat SO bad! I thought for sure my hair wasnt going to last and my make up was going to melt off!!!!! Not to mention...I LOVEDDD my Hair by Mack! At first i wanted side braids like every other bride was doing this year.....and i am SO glad Mack talked me out of it because it really is JUST a fad and she knew i would probably regret it looking back in 10-20 years from now (Kinda like the 80's style lol). Anyways....THANK YOU SO MUCH to Nick and Mack for Making my Wedding Day absolutely FLAWLESS!!!
---
Kelsey and Nicck from Mack Stylist
Reviewed on

8/19/2014
Zana Z
I recently got married at The Manor House at Prophecy Creek Park in Ambler, PA. I can not say enough great things about the Mack Stylist team. First I will start off and say I did my hair and makeup trial at their salon and absolutely loved both. Nicck made me feel so beautiful and Kelsey came up with an awesome hair style that I LOVED. They both made the whole experience wonderful for myself as well as my mom. We had so much fun that day. I did the trail about three months before the wedding. For the next few months I kept second guessing the way I wanted my hair so the day of the wedding I surprised Kelsey and said I wanted to try something completely different from what the trial was. She completely went with it and the end product came out beautiful. I was so happy with both hair and makeup. Everyone kept asking the entire night who did all our hair and makeup. They also did my bridesmaids as well as my mom. Kelsey and Nicck came to my hotel also to do the hair and makeup and I highly recommend this. They made me feel so at ease and stress free the entire morning. They are so FUN! I can not say anything negative towards Mack, they made my whole wedding experience wonderful!
---
best hair and makeup in philly
Reviewed on

6/10/2014
Dasha K
I LOVED McKenzie and her team for scheduling me and hour later then the rest of my bridal party and everything else she did! Her whole team was so professional, accommodating, and nice . Everything turned out better then I ever even expect. I had the ceremony at a church at 10 am, pictures from 12 to 4:30 and a Jewish ceremony at 6pm, and its a Russian wedding so party until 2 am.. everyone's makeup and hair stayed almost perfect! For all brides to be--- the day will be documented in photos forever, you want to look better than you ever have!!!
---
Best hair and makeup ever.
Reviewed on

1/13/2015
Maggie S
Choosing Mack Stylist for my hair and makeup was one of the best decisions I made during my whole planning process. I came across them on some wedding sites and noticed that a few friends of mine had worked with them during their weddings too. Mack was quick to respond to my request for information and while they were a bit more expensive than other stylists I had contacted, I decided they'd be worth the splurge. And were they ever! Kelsey and Nicck did an awesome job on six bridesmaids, my mother-in-law and me. Nicck even convinced my makeup-fearing mom to get touched up. Everyone loved how they looked and felt comfortable with their appearances. My hair and makeup were just incredible. I couldn't have asked for anything better! I've never felt more glamorous or beautiful, but I also still recognized myself in the mirror -- not always the case with previous professional makeup experiences. Everything stayed put through hours of rain, sweat, hugs, tears, dancing and a late-nite after party. I also got a pre-wedding haircut by Mack that I am still loving, and received a discount on the cut for being one of their brides. Kelsey (hair) and Nicck (makeup) arrived early, worked so quickly that no one felt rushed all morning, were flexible and made good suggestions, and were a pleasure to talk with. Wish I could do it all over again!
---
Wonderful & Talented Team
Reviewed on

1/06/2015
Nalin O
My wedding was on June 6th, 2014. After several trials from many highly recommended salons around Philadelphia, I booked Nicck for Make Up & Kelsey for Hair. All Bridal Party put their faith in my hand. One of the best decisions ever!!! BTW, I am Asian & my husband's family is Italian. Both Nicck & Kelsey arrived early & got right to work. They both did amazing jobs on all of us. Everyone looked great their own ways, yet looked uniformly together as a party. Everyone was so happy. We all couldn't stop giving them compliments. To date, Nicck did the BEST make up work on me. I never had a better one & I am an everyday make up girl. It's a really special work for The Special Day. What a wonderful find. When you look right, you fell right. I couldn't say more. Your miracle work have helped make my day a very special day. Thank you!
---
Bridal Hair and Makeup
Reviewed on

11/02/2014
Megan M
I found Mack Stylist by a random search and I am so happy I chose them! Throughout the whole process they were accommodating and easy to work with. They listened to everything I wanted but added their expertise to heighten the end product. Kelsey, my hair stylist was very talented and I even opted to have her cut my hair a few weeks before the wedding to really get the look I wanted. She spent a lot of time with me to get it right and I couldn't have been happier with the end result. Nick, my make up artist was also incredibly talented and made the entire bridal party look flawless. Mack Stylist is definitely the right choice if you want a more professional, classic look. I would recommend their services to everyone I know.
---
Look no further.
Reviewed on

10/31/2014
Kate D
There are not enough words or thanks that I can give to my Mack Stylist team, Alison and Nicck, for the incredible work that they did on my wedding day. From the consultation throughout my wedding morning prep, both of them were a dynamic duo! Their timeliness, efficiency, and most importantly, their artistry, were bar none. All my girls, and my mother, were beautiful and each of them were made to feel so a part of the whole prep process. On the day of, both of them were early and because of this, we never felt rushed and all my girls were comfortable and thrilled at the attention and final product of their hair and makeup! When it came to my turn with both Alison and Nicck, it was a true collaboration and patience on their part to make sure that I was completely happy with how I looked! If my husband's first reaction of tears as I walked down the aisle to him was any indication of the final look, then the hundreds of compliments later certainly helped! I looked incredible and felt like a true beaming bride and look back on my pictures, still wowed by the glows captured from all! So, long story short, look no further than Mack Stylist and her team of incredibly talented professionals! Lastly, special shout out to Imogen, the bridal coordinator for Mack, as her organization and follow-through (and patience) were not forgotten and so much appreciated! All the best to Mack and her team!
---
Simply Elegant
Reviewed on

10/28/2014
Sue C
From the moment I connected with MackStylist, Mackenzie was professional, helpful and made me feel very comfortable and at ease. The first time I walked into the salon was for my bridal hair & makeup trial. I was a little nervous and anxious not knowing what to expect. But everyone (Ahn, Jaclynn & Nick) was soOOOo incredibly nice, fun and supportive!!! I highly recommend the bridal trial! It allows you to get an idea of what to expect for the big day. I chose to put the hair & makeup trial to great use for our engagement shoot. Not only was I amazed by the final results at the salon, I was able to see how the hair & makeup translated in our engagement photos (which were amazing by the way)! The day of the wedding, Jaclynn (hair) & Ahn (makeup) arrived on time and were professional, focused and extremely efficient! They were so efficient that they completed 5 bridesmaids, 1 MOB and 1 bride ahead of schedule! Everyone looked simply gorgeous!!! The icing of the cake was how fun they were and how much all of my bridesmaids enjoyed their time with both girls! Throughout the whole day, I felt beautiful and confident! My hair and makeup withstood all my bouncing, dancing and goofing around! My hair did not move!!! AMAZING!!! My mom and all my bridesmaids were also breath taking and the hair and makeup stayed beautiful all day! Recently, I received my photos from my wedding and all I can say is "WOW"! The hair and makeup look amazing and perfect! I was looking for a stylist who could create timeless elegance and beauty and MackStylist NAILED IT!!! I received the most wonderful compliments from so many people! I cannot thank MackStylist enough for everything they did for me! Throughout the whole day of the wedding (and throughout the whole engagement) I never once worried about hair or makeup because I knew I had the BEST! I highly recommend MackStylist to everyone!!!
---
Awesome!!
Reviewed on

10/25/2014
Anjelica P
I actually came across Mack Stylist on The Knot and booked them over a year in advance for my October 2014 wedding. Working with the whole bridal team was awesome; everyone I ever spoke to at the salon was nothing but nice. Imogen (the bridal coordinator) was super helpful the entire process and worked with me to add an assistant the week of and hatch out a schedule for myself, 5 bridesmaids, our officant, and 3 moms. Our beauty team of Nicck, Kelsey and Megan were awesome and gave each person the look they wanted. They were also amazing people and made our getting ready process so much fun! As the bride, I wanted something different and edgier than most and they delivered exactly what I wanted. I received so many compliments on my look. It was everything I wanted and so much more. Kelsey really killed it on giving me big, volumized hair (ie; Reese Witherspoon in Water for Elephants). The entire wedding party looked awesome! My one bridesmaid hair was a little challenge and both Kelsey and Megan worked on it. In the end it wasn't exactly what she was picturing but it was still well done and she looked beautiful :) I really can't thank them enough for their services. I would recommend Mack Stylist to any bride to be. They do great work and in my opinion worth the money. They are really willing to work with you to achieve the looks you want on your big day. They will travel to you on your day, but their salon where I had my trial is really nice as well. I would recommend all brides get airbrushing as well. I added it that day and it made my make-up last forever!! Booking Mack Stylist was one of the best choices I made for my wedding party.
---
Mother of the Groom Fab
Reviewed on

10/24/2014
linda t
Mackenzie had done hair and makeup for the whole wedding two years ago at my son's wedding.We all looked great. MackStylist as their own lovely salon now ...which is great for trial hair and makeup. My sister and I were here clients for my sons October wedding. We looked glamorous and current. By far an excellent company to work with.
---
You will Never Feel or Look more Beautiful
Reviewed on

7/01/2014
Aimee d
Mackenzie and Jess were a dynamic and mega creative team. I think what I loved most about Mack Stylist was their ability to take my original idea and just make it a work of art. It was no longer the Kiera Knightly hair style I found but they transformed it into an original "Aimee" look. I have never felt more beautiful in my whole life and my bridesmaids and mother were all stunning compliments to the overall look. I didn't feel overly made up either, it was super retro chic but I still felt like me which is how every bride should feel. Apart from the beauty aspect Mack and her team are incredibly professional and the line of communication was always open. If you hire Mack Stylist, and you really should, one thing I would recommend is to not be too controlling. They are pros and know what they're doing. If you don't like something they will listen, but I really feel it came together in such a beautiful way because I kept an open mind and trusted in their talent. Bravo!
---
Thrilled with makeup!
Reviewed on

6/18/2014
Edward G
I couldn't have been more thrilled with Allison from Mack Stylist. She and an assistant did hair for nine women on my wedding day (me, two mothers, six bridesmaids) and everyone looked amazing - polished, soft, natural and classic. They were efficient, calm and organized. Allison did my hair exactly as I wanted it, and built volume and hold so that it last perfectly the whole night (which ended up being over 12 hours!). I couldn't have been happier, and would highly recommend her, and Mack Stylist in general.
---
Mack Stylist is great!
Reviewed on

11/25/2013
Brittany B
Mack Stylist did a wonderful job on the hair and makeup for my bridal party and me on my wedding day. Everyone looked beautiful and the makeup and hair looked great in all of our pictures. I would definitely recommend their services!
---
Hair & makeup
Reviewed on

11/22/2013
Elizabeth M
Mackenzie did my hair and makeup for my wedding along with a few bridesmaids and the mother of the groom. Everyone looked amazing! Mackenzie was professional, personable and is a true artist!
---
Stunning wedding makeup!
Reviewed on

10/06/2013
Kristina C
I found Mack Stylists through the recommendation of a friend, and I could not be happier with my decision to work with them for my wedding day makeup! Mackenzie was very accommodating leading up to the big day with scheduling trials for both my mom & I. Lakisha & Seth, our day-of makeup artists, were incredibly talented & professional & helped make every member of my bridal party look absolutely stunning. We loved them and can't thank them enough for everything!
---
Flawless Wedding Day Hair & Makeup
Reviewed on

9/29/2013
Shannon M
Mackenzie and her team were amazing and so very talented to work with. I definitely made the right choice for my wedding day hair and makeup. A couple of my bridesmaids and I had hair and makeup trials at Mackenzie's studio, what an exciting experience! They were so welcoming, and made the day a lot fun. On the morning of my wedding, Mackenzie arrived at my suite bright and early, before 8AM to get through all eight of us by noon. She gave all my bridesmaids amazing up dues, and even finished ahead of schedule. My hair looked exactly as I pictured, Mackenzie was so helpful by giving my maid of honor step by step instructions of how to pull my hair back for when the reception started. Nicck is an amazing makeup artist. He has a great personality and is perfect to have with you on your wedding day. He calmed everyone's nerves and made the whole process fun. My airbrushed foundation lasted all day, making our wedding photos look flawless. My mom even gave false eyelashes a try when she saw how great they looked. Mackenzie and Nicck made my bridesmaids and mom look absolutely beautiful. I would not have wanted to work with anyone else, my bridesmaids and I received so many compliments. You need to have Mack Stylists on your wedding day, you won't be disappointed.
---
Fabulous Hair & Makeup
Reviewed on

8/26/2013
Stephanie R
Mackenzie did a fantastic job of doing my bridal party's hair. Each one was unique and beautiful. My florist gave her a giant floral arrangement for my hair, and Mack fixed the poorly-designed piece and made it work perfectly...never moved one inch the whole evening! Lakisha was also fantastic: my makeup has NEVER looked so natural and so luminous. They both listened to what I wanted and executed perfectly. I definitely recommend them to others; you'll be able to tell at your trial if they mesh with your vision.
---
Amazingly fun and professional team!
Reviewed on

8/01/2013
Caitlin S
Mackenzie and Lakisha were such a pleasure to work with, from my trial to the day of our wedding. They both have fun and light personalities that made the wedding morning so easy and relaxed. Lakisha brought out the beauty in me and all seven of my bridesmaids, mother, and mother-in-law. The make-up looked flawless in photos throughout the evening. Mackenzie is such a creative hair stylist, and she stayed with us on the day-of until everyone was 100% happy with their hair. I couldn't have been happier. Thank you, Mackenzie and Lakisha!!!
---
Definitely recommend!
Reviewed on

7/19/2013
Mary Z
I would wholeheartedly recommend Mack Stylist to anyone getting married in the Philadelphia area. When I started doing research on salons and stylists, there were a lot of details to consider. I spent a lot of time reading reviews and looking at pictures of their work. Mack's was the most professional and non-cheesy. I didn't want everyone to have hair and makeup that looked like they were going to a formal high school dance or dance recital. On the day, Alison and Nicck absolutely killed it, eliminating any residual stress I had over how much I was paying for hair and makeup. Everyone in our bridal party had slightly different styles, and Nicck and Alison were able to make everyone feel confident and awesome. My only complaints would be extremely minor, related to email responsiveness and cost (I know, I know, it's worth it, but still a little steep compared to the competition and made me cringe a little!). Don't fret, just book them. It's one of the best vendors we had and I'm so thankful I went with them. Until the day of the wedding when I gave Alison a vague description of the hair I wanted and told her to go for it, I was worried that I'd spend my life saying "I wasn't crazy about my hair…" Instead, I've had people tell me that they're using my wedding photos as hair inspiration. They were both so easy to be around, too, it all just felt comfortable. Instead of rushing around the morning of the wedding, we got to hang out and drink some bubbly. Perfect!
---
19 Bridesmaids looking good thanks to the Mack Team!
Reviewed on

7/18/2013
Cheryl R
I had a very large bridal party and we all take pride in the way we look. Thanks to Mackenzie and her stylish team, they helped create the classic look that I attained for on my wedding day :)
---
Spot on Fantastic Hair
Reviewed on

6/30/2013
Robyn S
Mackenzie is an incredibly talented and intuitive hair stylist. I should also mention that she is highly responsive via email, professional and timely. I first met Mackenzie when I went for a hair trial with my mother in law. I wasn't sure what I wanted and Mackenzie further confused me, but only because she was so talented! In the course of an hour, she gave me about 5-6 different hair styles - some which I had conveyed I was interested in, some that were traditional hairstyles and some that pushed the envelop a little bit. It gave me a lot to think through and really helped me make a better informed decision for the day of my wedding (otherwise, I would have always been wondering about whether I should have done a full updo. Just like trying on several different dress styles, trying on several different hair styles really helped me (eventually) make up my mind and find my own style). Although, I must confess I left her studio that day thoroughly confused, but only because I loved each hair style she did more than the last. Mackenzie's talent is further illustrated by the AMAZING job she did literally making over my mother in law's hair. Her hair was very short and dated and we weren't sure what to do with it. Mackenzie ended up giving her a fabulous hair cut that made her look up to date and probably look off 15 years (she has since been keeping up the hair cut and continues to look fabulous!). The day of the wedding, Mackenzie came through again, making a believer out of my skeptical mother who did not want her hair done -- and then she spent the whole night and the next day loving the hair style Mackenzie had given her. Also, Mackenzie is part mind-reader because I was having trouble articulating just want I wanted . . . and then poof! she pulled my hair up just how I was thinking. I highly recommend using Mack Stylist for your wedding. You will not be disappointed with talent, taste and professionalism.
---
Talented and Creative Team!
Reviewed on

4/23/2013
Stacey C
This is not something you want to worry about on your wedding day! Mackenzie and Lakisha do beautiful work! Everyone in my bridal party looked amazing. I knew from the minute I met these ladies that I had made the right choice. My trial was actually fun and super comfortable. Mackenzie knew exactly what to do and I just let her do her thing! Lakisha is a true artist. It was such a pleasure having these ladies around - they were prompt and professional all while being super friendly and chatting and laughing. Everyone looked gorgeous...and stayed that way for hours and hours! Mackenzie and her team rock!
---
Super talented, celeb worthy looks!
Reviewed on

12/17/2012
Brittany S
Mackenzie and Lakisha did my hair and makeup for my engagement pictures this past weekend and all I can say is WOW. I was beyond thrilled with their work! I'm a bride who has done my own hair and make up for years so I knew I wanted a team who would really take my look to the next level by giving me celeb worthy status. Mack Stylist went above and beyond that! I left feeling super gorgeous and confident for my photo shoot. My experience was amazing, they were able to create the look I was envisioning perfectly. I honestly was sad to undo my makeup and hair at the end of the night! I was so happy with the results, I mailed in my deposit to book Mackenzie & Lakisha for my wedding the very next day!
---
Picture perfect hair & makeup
Reviewed on

11/21/2012
Marissa Q
We were married 9/15/12. It was the week of my wedding and because of a few things I had no hair & makeup booked for myself and wedding party. My husband contacted Mackenzie after reading great reviews. Nicck and Allison did the trial that day at Mackenzie's studio in her house. I had a few inspiration photos and the hair and makeup were beautiful. Everyone in the bridal party looked like even more beautiful versions of themselves- no pancake makeup or stiff prom hair here. Nicck & Allison arrived early at my Mom's house and quickly set up shop. Both were extremely organized\, kind and talented. I recommend to any bride to skip the salon and have hair and makeup come to you for your wedding day. It saves so much stress and time. My hair and makeup looked flawless through the entire day. Highly recommended!
---
All around amazing.
Reviewed on

11/17/2012
Frank and Katie K
Mackenzie is amazing and so is Jen (make-up artist), as well as all of the other stylists that she works with. I had a large bridal party and everyone finished AHEAD of time and looked absolutely gorgeous, perfect hair, flawless make-up. Mackenzie and her team showed up early, set up and were ready to go. They made my morning so stress-free and fun. I loved my hair and make-up, all of my bridesmaids were happy and my Mom and Mother-in-law both looked breathtaking. I can't recommend Mackenzie and her team enough.
---
Send Message