Home

Magnolia Strings
About this Vendor
Finest Live Classical Music for Your Wedding
Magnolia Strings features the principle and assistant principle musicians of the Baton Rouge Symphony. Our business is owned and operated by Dr. Borislava Iltcheva (concertmaster of the symphony) and Aaron Farrell (principal second violin). Borislava and Aaron perform in the hired ensembles.* They perform as well as soloists and chamber musicians nationally and internationally. We provide the finest live Classical music in Louisiana and the southern states for your wedding, party, special event, church service, or concert.Magnolia Strings has ensembles of different sizes and instrumentation to custom-fit any type of event and budget. Most couples choose our String Trio or String Quartet for their wedding ceremony and/or reception. Please visit us at www.magnoliastrings.com We are confident that you will be delighted with the quality of our music and professionalism. Please contact us for a music consultation. Our goal is to make your event truly special! *Based on availability.
Details

Contact Info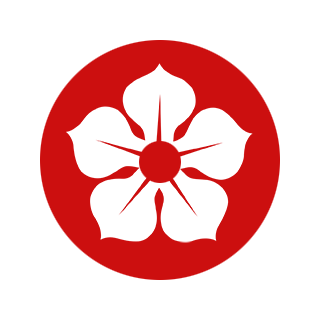 Performance Perfection
Reviewed on

8/20/2014
In my opinion Magnolia Strings is the finest string quartet the Baton Rouge area has to offer. You can do no better. They are outstanding, classically trained musicians and had a large repertoire from which to choose. They helped with suggestions as well. The actual... Read More performance during the ceremony was flawless. As a musician myself, the music at my only daughter's wedding had to be perfect and of the highest quality. Magnolia Strings surpassed my expectations. Wedding music is so important in setting the tone - don't skimp here, get the best.
---
Wedding Music Perfection
Reviewed on

4/29/2015
Amanda M
Magnolia Strings was recommended to us by our wedding planner, Weddings by Allie. The trio played at our outdoor spring wedding, and the music could not have been more beautiful. Magnolia strings even arrived early at no extra cost to practice a song with my cousin, who was... Read More singing The Lord's Prayer with them. I could not be more pleased with their professionalism and amazing musical talent! Not one note was played wrong, and every guest at the wedding was asking where I found them!
---
Elegant Touch!
Reviewed on

4/23/2015
Julie R
My mom insisted on having them play before and during the ceremony. Soooo glad I listened to her. They were such an elegant touch and so easy to work with.
---
.
Reviewed on

11/23/2014
Mrs. B
.
---
Beautiful Wedding Music
Reviewed on

10/30/2014
I have known and been involved with the Magnolia String musicians for over 13 years through the Baton Rouge Symphony Orchestra. Each member of this ensemble is professional and delivers fine outstanding music. I say this without hesitation, Baton Rouge is blessed to have such... Read More talented string players in our area. One would have to travel to a major city to hear such beautiful music and it is found in the Magnolia Strings right here in Baton Rouge.
---
Wonderful Music
Reviewed on

10/30/2014
The music was a very important part of our wedding ceremony so we hired the best. We often go to the Baton Rouge Symphony concerts and Borislava is the concertmaster of the symphony. We chose a group of eight musicians and we did not regret our decision. We had master pieces... Read More such as Vivaldi Four Seasons as we as Vivaldi concerto for tow violins. Do not hesitate to hire this group. They are fantastic!!!
---
The Best
Reviewed on

10/30/2014
Borislava was very easy to work with. The group came early to rehearse. The music was beautiful. We highly recommend them.
---
Great Job
Reviewed on

10/30/2014
Moara M
We had Borislava and her group at out wedding. They did a beautiful job. Wonderful group of musicians.
---
Simply the Best
Reviewed on

10/29/2014
laura g
We hired Magnolia Strings for our wedding in New Orleans. The music was beautiful and they were extreamly professional. We looked at their Videos and fell in love with them music sellections and their performance. Reserve them if they are available.!!!!
---
The Best Violinist
Reviewed on

10/28/2014
Kevin S
We hired Magnolia Strings for our wedding in September. They helped us choose the music and met with us so we can hear the music choices in person. As a professional musician I can only say that this was a superb quality. The level of professionalism is absolutely amazing. You... Read More can hear them live at several concerts too. . We recommend them highly
---
Wonderful Music
Reviewed on

10/28/2014
jennifer t
Magnolia Strings provided wonderful music for our wedding. I wanted to walk down to Thousand Years and they did such a beautiful job. One of my bridesmaids just hired them for her wedding next year. Bo is so easy to work with. Book them early because they are very busy. A+++++
---
Amazing
Reviewed on

10/28/2014
Marion B
Magnolia Strings played at the ceremony of our music. The music was absolutely Amazing. We requested several popular songs and they did an amazing job. All of our guests are still talking about the musicians and their music. We highly recommend them.
---
Fantastic Group!
Reviewed on

10/07/2014
Jonathan G
We had the magnolia strings perform for the ceremony at our wedding and the music was absolutely beautiful! They were so easy to work with, and sounded great!! People are still talking about how great the music was. Do yourself a favor and hire this group! You won't be... Read More disappointed!
---
Magnolia Strings
Reviewed on

9/03/2014
Lauren L
Magnolia Strings played the music prior to my ceremony (while guests were arriving), during the ceremony and the music while the guests exited the church. They were absolutely beautiful! The music truly made my ceremony that much more special and meaningful. The musicians... Read More were very easy to work with and went above and beyond for us. They offered informative advice when needed and accommodated "my vision" to the fullest. Their professional training truly does shine.
---
Absolutely Incredible!
Reviewed on

8/30/2014
Amanda F
I had the pleasure of working with the owners of Magnolia Strings, Borislava and Aaron, for my wedding ceremony music. As Borislava was going to be out of town for my wedding, I opted to have Aaron play at my wedding. I had a very particular vision in mind--I wanted a... Read More traditional Catholic ceremony, but I wanted modern (& appropriate) violin and piano instrumental music. They assured me that this was doable with the permission of my officiating priest. I had already booked a pianist, and I was faced with finding a violinist who would be able to play with the pianist and accommodate the music I wanted for the ceremony. Aaron was able to order all of the sheet music for the songs I wanted and he learned them all in time for the ceremony. The music that day was absolutely incredible. It was better than I could've imagined or dreamed about. My guests were (and still are) complimenting our wedding song selections and how beautifully they were played. The quality of Magnolia Strings' work is unmatched by ANY violinists I've ever heard at other weddings/events. If you want quality, uniqueness, and violinists you can trust 100% to make your wedding music unforgettable, book Magnolia Strings!
---
An Amazing Experience
Reviewed on

8/29/2014
We used Magnolia Strings as a string quartet for our outdoor wedding. We had wanted a few special requests and they were completely supportive and helpful in that decision making process. Every time I communicated with them, either via phone or email, I got a fast and... Read More response. Magnolia Strings treated the bride and me with respect and courtesy. During the ceremony they were very professional. The arrived on time and the music they played was simply amazing! We received so many compliments about the works played as well as their demeanor. I could not have asked for a more pleasant experience. We had looked around for a great string quartet, but couldn't find anyone who seemed to actually LIKE playing wedding music. You could tell that Magnolia Strings are a group of professionals. I'm so happy we found Magnolia Strings and I would recommend them a thousand times. Well worth every penny!
---
Very beautiful music!
Reviewed on

8/29/2014
We hired a String Trio for our plantation wedding. The Trio played beautiful music throughout the ceremony and reception. They will work with you to select the ceremony music. They were very professional and made the wedding really wonderful!
---
Beautiful Performance
Reviewed on

8/27/2014
Nicole R
My husband and I made a WONDERFUL choice when we picked Magnolia Strings as our ceremony musicians. Ahead of the wedding, Dr. Iltcheva was very pleasant and easy to work with long distance via email, and the trio's performance was exactly what we imagined. I especially... Read More appreciated them finding and arranging a special selection for my processional. A musical A+!
---
Highly recommended!
Reviewed on

8/27/2014
Emily H
We received so many compliments on the music for our mass!
---
Wonderful
Reviewed on

8/19/2014
I was lucky to use Magnolia Strings during my wedding ceremony and prelude! They were highly professional and worked hard to coordinate the timing and logistics of the wedding service. Also, they were easy to work with throughout the planning process and went above and beyond to... Read More accommodate all of our repertoire requests. They performed beautifully during the prelude and ceremony and made the evening truly special for us and our guests. I would highly recommend this group to anyone looking to create a unique and memorable atmosphere during their wedding!
---
Beautiful Music
Reviewed on

8/19/2014
Magnolia Strings were fabulous. The string quartet played beautifully and were so easy to work with. We Highly Recommend them.
---