Home

Mandy Paige Photography
About this Vendor
Boutique-Style Wedding Photography
Details
Contact Info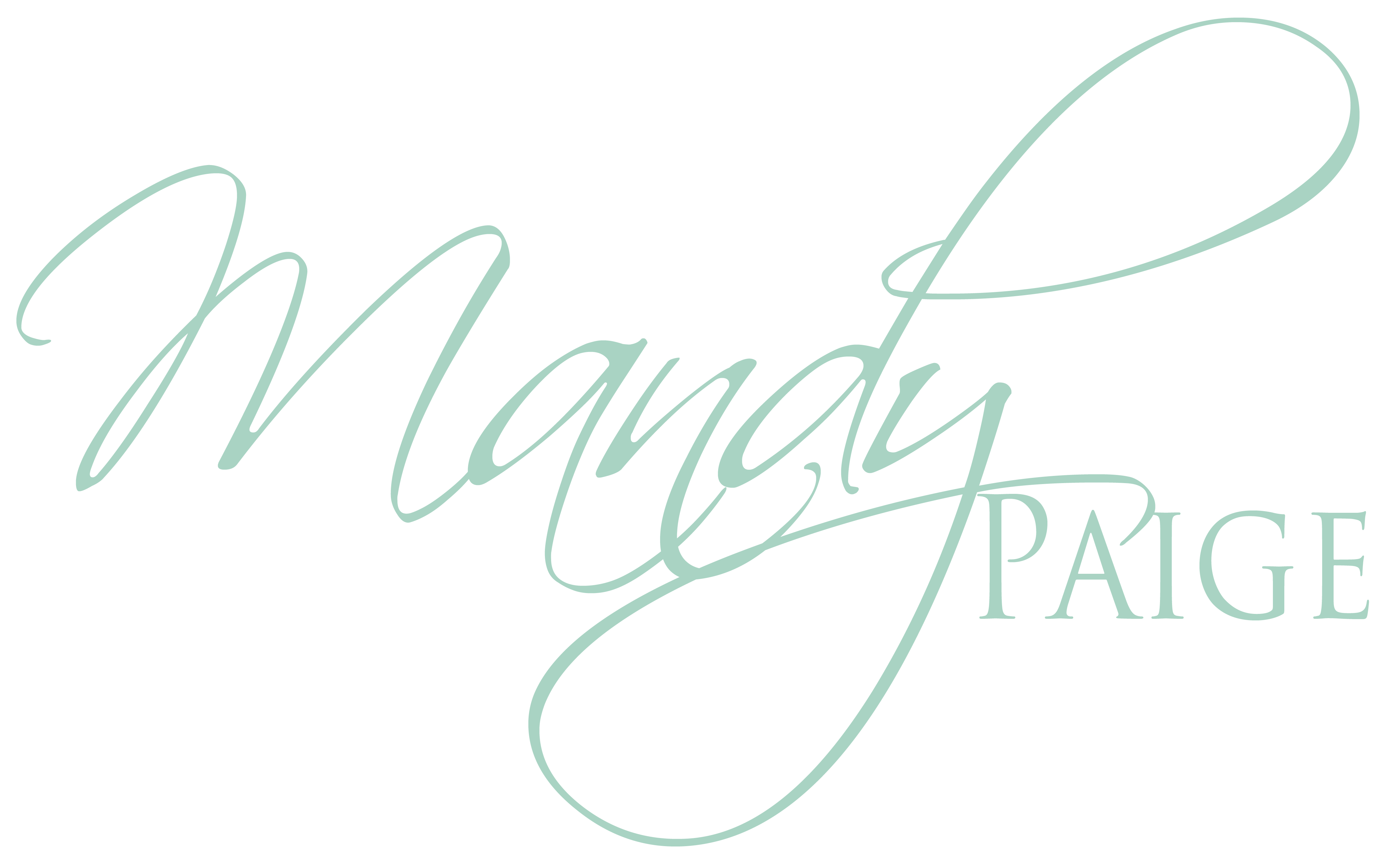 6775 Jennifer Lynn Drive, Cincinnati, OH
Reviewed on

7/18/2015
amy s
Mandy and her assistant were OUTSTANDING. I would recommend to anyone in Cincinnati. She knew our venue, Cooper Creek, very well. She knew all the great places to take pictures. She was very efficient and non-intrusive on the day. She and her assistant were fun to be around and all of my family was impressed that day and with the final pictures. We are so happy that we chose Mandy Paige Photography. She captured all the right moments in such beautiful and classic pictures.
---
Reviewed on

6/28/2015
Tamara S
Heather and the whole team we worked with from Mandy Paige were absolutely amazing from the start! They answered all my silly questions and guided us through the whole engagement session planning and day of schedule so we didn't have to stress. For me, being able to have the rights to all of my photos was a must have, and I was elated to find out that Mandy Paige offered that option. Not having to sit down and select the specific sizes I wanted in all of my pictures in one sitting is the best feeling ever. I can always go back and print more of any size I want! The day of the wedding was awesome! The one hiccup we encountered, Heather quickly sprung into action and smoothed out the problem so that I could stop stressing. The whole time us girls were getting ready, Heather and her team were there snapping pictures, but we hardly noticed, it all felt so natural. Pictures of the first look, ceremony, and reception were stunning and I am constantly getting compliments on them. I am incredibly happy with the quality of the service provided by Mandy Paige Photography, as well as the price. We plan on using them again for newborn pictures of future babies! THANK YOU MANDY PAIGE PHOTOGRAPHY!!
---
She captured my special day! :)
Reviewed on

11/26/2014
Amanda B
Mandy Paige did a wonderful job taking control and capturing my special day. I didn't feel i needed to worry about anything because of her ability to manage the timeline so well. Did I mention she was like 9 months pregnant!? I would recommend Mandy Paige to everyone looking for a photographer.
---
One of the Best Decisions We Made
Reviewed on

11/18/2014
Emily K
My wife and I had an opportunity to work with Mandy during my sister's wedding and enjoyed the experience so much, we turned to her team again for our big day. This time, we had the pleasure of working with Heather and her assistant Michelle. From the moment you first begin working with Heather, it is immediately evident you're in great hands and the results more than back it up. Heather kept us relaxed and laughing while simultaneously keeping everyone focused and on schedule. We also appreciated her attentiveness, creativity, and the way she handled some of the unexpected challenges presented by our church. Since receiving the final results, we've not stopped being inundated with compliments and requests for prints from friends and family. Without a doubt this was one of the very best decisions we made for our wedding and we look forward to the many years we get to enjoy our photos and the indelible memories they helped us create.
---
Mandy Paige Photography
Reviewed on

11/18/2014
Kelli C
There are so many options when choosing a photographer in Cincinnati. My husband and I received a few recommendations and upon researching, we knew we both loved Mandy's photos and editing techniques. We met with Heather to discuss the wedding timelines and I have to say she was wonderful! She made everything so easy and seamless. The wedding day was perfect, we were able to take amazing pictures prior to the ceremony and also had time to take a few family pictures after the ceremony. Heather even had her assistant take photos of the reception hall prior to the guests arriving so I could see everything put together; such a wonderful touch. Our guests LOVED the photo backdrop and props, it was a great way to have some fun with our friends and family. I can't wait to book Mandy Paige Photography in the future and will definitely recommend her to my friends and family.
---
Worth Every Penny
Reviewed on

11/17/2014
Amanda R
There are so many reasons I could share as to why I loved working with Mandy, including the fact that she shot the wedding that my now husband and I met at. Because of this, I had already seen Mandy's work and new it would be amazing, but once she became involved in my own wedding it was always clear that she was willing to go above and beyond to make sure we would be happy with the memories we wanted to capture. For example, during our engagement session with her, I realized half-way through that I forgot to bring my jeans for the more casual shots we wanted. As I very outwardly started to panic, Mandy took my hand, said "Just trust me", and she worked her magic. You would never be able to guess that I'm wearing brown and magenta yoga pants in those pictures! Mandy was a pro and gave us unbelievable engagement shots. And to top it off, she powered through the final weeks of her pregnancy to make sure my husband and I got all of the pictures we wanted on our wedding day, including attempts to dodge oncoming traffic in various places throughout Northern Kentucky. Truly, Mandy is THE BEST!
---
Amazing Company and Photography!!!
Reviewed on

11/15/2014
Mia T
I have loved every minute of working with Mandy Paige Photography. I had Heather as my photographer for our wedding and I also met with Mandy regarding our wedding album. They are the epitome of professionalism with a little spark of fun. Heather did such an amazing job making us feel comfortable and allowing us to be ourselves!! She arrived on time and was able to get a lot of pictures of our special day and yet still stay on schedule with us. She was such a blast to work with!! I have loved every single picture that we received from our wedding day (which was a lot!!!). We received our final pictures soon after the wedding. I definitely recommend Mandy Paige Photography to any bride, family, senior, or well really to anyone out there! I will be using them once again in the future and look forward to it!!!!
---
Beautiful Pictures - HIGHLY recommend
Reviewed on

11/13/2014
Diane K
Mandy and team were wonderful at our July wedding. They got all the shots we wanted in a quick and efficient manner so we spent more time enjoying our wedding day vs. standing for pictures. Mandy was great through the whole process, quick to respond on emails, and offered many suggestions from where to have the pictures to the reception hall we were going to pick. I recommend Mandy, she has done many of our family weddings including my cousin, and sister! The photos are beautiful, I couldn't ask for better. I recommend highly her services, you will not regret!
---
Holy Amazing!
Reviewed on

11/10/2014
cortney c
I had the privilege of having both Mandy and Heather as my wedding photographers. Mandy was by far the BEST vendor we selected. Not only did she meet all my requests but she also asked frequently if I had any additional requests or photos I wanted taken. Both at the engagement session and the wedding she truly had my husband laughing and enjoying the photos. All of the groomsmen were having fun and engaged the entire time (which can be hard!). She was completely in tune with everything I wanted and I couldn't have asked for better pictures. Our photos turned out absolutely breath taking and we have received nothing but compliments and requests! She was fun and enjoyable to be around and made it so easy! She truly made my wedding day incredible. Both her and Heather were extremely knowledgeable and helpful but also listened to everything I wanted. If you are looking for the best photographer in the area she is it!
---
Professional pictures, great value!
Reviewed on

11/08/2014
Emily L
I was absolutely thrilled to have Mandy and her assistant take our engagement photos in May and our wedding pictures last month! Their assistance made getting our photos done before and after the ceremony a breeze. They were professional and knew just how to get the pictures done as efficiently as possible. Mandy was also good about including poses we requested and made sure that everyone knew what they needed to do with a minimum of fuss. I didn't have to worry at all about the pictures because I knew I was in good hands from the moment Mandy and her team came in. Thanks so much for documenting our wedding day so well!
---
Loved Mandy Paige Photography!
Reviewed on

11/03/2014
Sarah B
My husband and I loved spending our wedding day with Heather and Michelle. They made our entire bridal party feel comfortable all day, and they played into our personalities. My husband does not enjoy getting his picture taken, so I was somewhat nervous as to how our wedding day photos would turn out. They were absolutely AMAZING!! We have received so many compliments on our photos! We had three children in our bridal party under the age of 5 and Heather and Michelle never once got frustrated or annoyed that they were not standing still for the photos. In fact, Michelle entertained the children while Heather was snapping pictures. They made sure we were comfortable with all the locations and poses and they were open to any/all of our ideas. My husband and I felt every dollar we spent on MPP was worth it, and we would definitely recommend MPP. I look forward to sharing our wonderful photos with anyone who will look at them for many many years to come!
---
Heather did Great!
Reviewed on

10/29/2014
Emily J
I used Mandy Paige photography and loved it! Originally when I booked it was with Mandy but something came up and she contacted me months in advance to let me know that would not be able to do it. She let me know that Heather could do it and that she was great. I was obviously bummed that I didn't get to work with Mandy but Mandy sure was right! Heather was great! The only (very small) complaint that I have is that we weren't offered a small promo due to the fact that we were not able to work with the photographer we booked. They did give it to me at the lower rate that it costs to work with Heather though. But that is it because I wouldn't regret for one second working with Heather, she was the best! At our engagement session it was one of the coldest days of the year and she had recently had a baby but she was such a trooper! She caught some great shots even though we were freezing our a** off. I gave Heather a tough job at the wedding. I had 12 bridesmaids and my husband had 8 groomsmen so we had a huge bridal party! She was very professional. She was the perfect mix of stern but fun. She had to be stern to get all these people doing the right thing in the amount of time we had! We also weren't able to get to my 2nd photo location due to the heavy traffic downtown. We were scrambling what to do but she quickly came up with a location that fit us PERFECTLY. You could really tell she had an eye for this stuff when she took us to the second place. They are some of my favorite pictures! One last thing, my mom was hurt for my wedding and Heather was patient and quick and captured some difficult shots involving her that mean the world to me. I would have been heart broken if we weren't able to get some decent pictures with my mom. Anyways, the point of this is that Heather and her assistant were AWESOME! Go with Mandy Paige photography, you won't be sorry!
---
wedding day photographer
Reviewed on

10/13/2013
Sara G
Mandy and her assistant made beautiful wedding memories that we will cherish forever! We have had so many people compliment on the quality and beauty of our pictures! Mandy was such a pleasure to work with! When our priest had to cancel at the last minute for medical reasons, Mandy helped to keep my soon-to-be husband and I calm. He even commented after the wedding that she was the one person who was able to calm his nerves, when he found out the news about our priest right before we walked down the aisle. We can not thank Mandy Paige enough and look forward to seeing our wedding album that is in the process of being made for us!
---
Total Package
Reviewed on

10/07/2013
Ashley A
I have received so many compliments from people regarding my wedding pictures. I absolutely loved how Mandy & her team (note: 2 people!!) were able to capture the day perfectly. First, her photography methods are very modern, but not so modern that you didn't really know where the picture was taken or couldn't see our faces. Also, we got a TON of pictures. My favorite part is that Mandy and her team went around to every table at my reception and took pictures. She also passed out cards to direct guests to see the pictures. It was so fun to post these on facebook and watch others make our wedding pictures their facebook profile pictures! Her price is right & her turnaround time is amazing. I would 100% recommend her to any bride.
---
B Schmitt
Reviewed on

10/03/2013
Bridget L
Mandy and her team were a dream to work with as a bride! They were the utmost professionals - courteous, efficient, enthusiastic, and accommodating. And most importantly they created photographs that my husband and I (and our families) will treasure for the rest of our lives. My friends were blown away by her work too!! I have serious Facebook bragging rights! I would recommend Mandy Paige Photography to anyone and I have started already. My brother is thinking about using her next year for his wedding. Thank you, Mandy!
---
Beautiful and Professional!
Reviewed on

10/03/2013
stacie b
Mandy was incredible for both the engagement session and the day of the wedding. I don't think she took a picture I didn't like. She was very professional and has a great eye for using scenery and unique poses. I would highly recommend her to anyone and already have to several of my friends!
---
Photography
Reviewed on

10/02/2013
Erica R
I have no hesitations in recommending Many Paige Photography to brides in the Cincinnati area. Heather, one of the staff photographers, did our wedding and we could not be more happy with the results. From the engagement shoot to the wedding day we had amazing service and amazing photos!
---
AMAZING Photographer!
Reviewed on

8/22/2013
Lauren M
As soon as I picked my wedding date the first thing I did was research photographers. Photography was the one item on my checklist that I knew had to be phenomenal. As soon as I saw Mandy Paige Photography's website, I knew I wanted her to capture our wedding day. She is truly a professional. I have only seen the "sneaks" of our wedding so far but so far I am more than impressed!! Our family and friends have raved about how amazing they are. Not only do the pictures look incredible, but the way she (and her awesome second photographer, Heather) carried herself during the wedding was great. She stayed calm and worked well with the other vendors. She made sure to capture all of the important moments that were unique to our wedding. If you are still looking for a wedding photographer -- look no further, Mandy is your girl!
---
Do yourself a favor...
Reviewed on

8/01/2013
Ashley
Everyone has their "thing" that is most important to them for their wedding day... I specifically said, "I just want cheesecake and awesome photos; the rest can be whatever." Well, I got both : ) I fell in love with Mandy's creativity, efficiency and overall gorgeous photos when she photographed my best friend's wedding three years ago! We were blessed that she was still available eight months before our wedding. Mandy is professional but personable and truly passionate about what she does. She also quickly answered every email I sent. Since the wedding, I can not count the number of people who have complimented my husband and I on our photos! It's one of the only things we have from that day, and we cherish them. Many people scoff at the price of photography, but I feel like your truly get what you pay for. So, do yourself a favor- consider Mandy Paige photography. You will not be disappointed.
---
Exceptional Experience!
Reviewed on

7/31/2013
Megan C
From the first e-mail we sent to the delivery of the pictures, Mandy and Heather were nothing but prompt and professional. We were met with a bit of rain on our wedding day and not only did we have a back up plan already in place (thanks to their supreme organization) but Heather also came prepared with other places to do unique shots. We are thrilled with the way our pictures turned out and can't wait to print them off and start displaying them in our new home!
---
Amazing Wedding Photographer
Reviewed on

7/24/2013
Casey S
Mandy Paige and her assistant Heather did an amazing job, not only with our wedding but also in prepartation for our big day. From their professionalism, organization, and absolute breathtaking skill of photography I am in awe. They were extremely attentive to me leading up to the wedding as well as that entire day. I felt like I was their priority. I am able to relive our wedding over again through the pictures they took. To top things off, I already received ALL of my wedding pictures back edited and perfect only 10 days after my wedding!! In my pictures they were able to capture the true and beauitful emotions that we had that day all while dealing with my fun and sometimes crazy bridal party. We will treasure these pictures forever. I could not have asked for a better photographer than Mandy Paige and Heather. I would definitely recommend them to anyone looking for an amazingly skilled wedding photographer.
---
Absolutely Wonderful!
Reviewed on

6/29/2013
Megan S
I was referred to Mandy Paige by a co-worker and after I took a look at her work I knew I had to have her booked. She was absolutely wonderful from the moment I met her until after our wedding. Her packages are very reasonable for her outstanding work in comparison to other photographers in the area. I never once felt that she wanted my business for the money, unlike other photographers that I had met with, but that she truly was excited about our story and love for eachother, and truly wanted to be a part of our wedding journey. Our engagement session went off without a hitch and she had our pictures to us promptly and before the time she had quoted that she would have them finished. Not to mention the actual pictures themselves were phenominal. Being the type A personality that I am, I had many questions to make sure that my day was planned exactly the way I had envisioned when the wedding was drawing closer. Mandy answered my numerous emails within hours every time I emailed her, and was soooo patient and kind to me when I would tend to get a little stressed or overwhelmed (I mean, who isn't when throwing a party for 250+ people?)The day of the wedding, Mandy and her assistant were early, were so professioanl and fun and was great at directing my big wedding party and keeping things in order without being bossy. Same goes with the family pics after the ceremony. She had sneak peaks up on her blog just 3 days, I repeat, 3 days, after my Friday wedding when she had a wedding on Saturday and Sunday as well. The girl must not sleep. Did I mention she has two ADORABLE young children? And by young I mean one under 6 months, she was pregnant while doing our angagement session and was still phenominal. She had all of our wedding pictures edited and ready to view a week and a half after my wedding, well under the 3 week mark that she quotes (which is still VERY quick). The quality of the wedding pictures were amazing. I have received so many compliments on how they look like they should be in bridal magazines and what a wonderful job she did. She captured the absolute essence of my wedding day, to a tee, as well as all of the emotion and love that was felt throughout the day. Mandy was, hands down, my BEST vendor pick throughout my wedding. If I had to do it all over again, I would without hesitation book Mandy as my photgrapher. I cannot express the gratitude and appreciation I have for her and what she does and what she has done for me for my wedding. These pictures will be cherished for a lifetime because of the quality and shear perfection of the collection. I would recommend Mandy to any family and friends. I will definitely use her in the future for a baby/family session. There are not enough kind things to say about her and her crew. Thank you so much, Mandy for all of your hard work you put into making my day memorable and special.
---
Perfection
Reviewed on

6/28/2013
Katie P
We were very very pleased with MPP. Our engagement pictures and wedding pictures were wonderful. Heather was our photographer and she was terrific. Her friendly, laid back, and creative personality really made it easy during our photo shoots. One thing that stood out to us was that she spotted an old railroad tram car near the church (one we hardly ever noticed!) and shot some awesome pictures with it in the background. In addition to creativity, she was very flexible with her schedule to ensure we got the best engagement pictures possible (we were rained out 3 times). We would recommend MPP to anyone interested! They are truly the BEST!
---
Love, love, love
Reviewed on

6/22/2013
Allyson M
Our experience with Mandy Paige was fantastic through and through! Our photographers' name was Heather and she was very professional and had complete faith in her! Even her assistant was very professional but also made the day fun. Taking pictures can sometimes be a little bit of a hassle but I had soo much fun and will definitely tell everyone to use them! :)
---
Amazing!
Reviewed on

5/29/2013
Sarah H
One of the best decisions that my husband and I made for our wedding was having Mandy Paige Photography be our photographer. We actually had the pleasure of working with both Mandy (for a mini family photo shoot), and with Heather, her staff photographer. Heather is the one who shot our engagement pictures and our wedding. We just loved Heather! She was very easy to work with. She was very kind and patient with us, but still very professional and hardworking. We were able to have fun with Heather and her assistant the day of the wedding and she took the stress out of crazy day. If you look at the Mandy Paige website and blog you can see what kind of amazing work that Mandy and Heather do. We could not have picked a better photographer :).
---
Send Message