Home

Marc Pagani Photography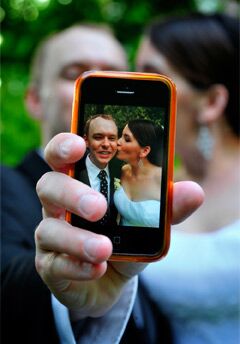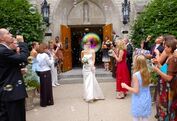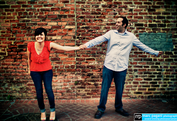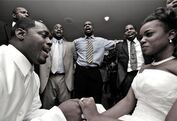 About this Vendor
Award-winning Fine Art Wedding Photojournalism
When Marc Pagani Photography shoots your wedding, we artfully capture the situations you experience - but not in a stiff, pre-fabricated way...we figure if we're gonna spend the day with you, we should have some fun. We document important moments that go unnoticed by most - moments that, in years to
Details
Bridal Portraits, Engagement
Digital Files, Wedding Albums, Photo, Second Shooter Available
Contact Info

1216 N. Galvez, New Orleans, LA
Absolutely Stunning Pictures!
Reviewed on

11/08/2010
Megan L
I honestly cannot say enough about how amazing Marc's work is! He captured every moment of my wedding perfectly. Very professional and easy going! All my guests keep raving about how fabulously my pictures turned out. The colors, angles, expressions, all of it was perfect! I... Read More will recommend him in a heartbeat! Thanks, Marc!
---
Great Photos
Reviewed on

1/02/2013
Claire M
I am very pleased with the pictures I received and the vendor is easy enough to work with as a busy bride. My photographer went above and beyond to capture what I asked for and captured otherwise fleeting moments.
---
Magical Wedding
Reviewed on

12/31/2012
Sarah S
My wedding was exactly what I envisioned in my head. Everyone on the ground made this possible. However, Marc Pagani was able to capture this magic through his pictures. He then put it into this beautiful album that reminds me every time I look through my photo book. I would... Read More recommend him to anyone who wants to be reminded of every important moment from your wedding. Just beautiful!
---
I'm in love with my pictures
Reviewed on

2/23/2014
Melissa L
Loved Marc. He is great to work with. We loved our wedding pictures. We have the normal poses and then a lot of candids. I love candid photos. Can't wait to pick out my photos for the album!
---
Stunning Wedding Photos!
Reviewed on

10/01/2013
Art S
WOW! Marc and his assistant just know when to snap that camera! Incredible how little moments are captured is such real "un-posed" ways. We had massive Oak trees in the background and the created effect made us look like we were stepping out of a painting. So real, yet artistic.... Read More This is why we chose Marc Pagani Photography and this is what we got. We also found Marc easy to work with and very friendly. He understood what we wanted to achieve in our pictures and he delivered. I also think the product - the artistry and professionalism - is great value for the dollar. I highly recommend Marc Pagani Photography and we are so happy with our choice.
---
Beautiful!
Reviewed on

6/18/2013
Kelly M
We just got our pictures online and they look stunning! Super professional and beautiful!
---
Beautiful photos
Reviewed on

1/24/2013
Britni N
Marc Pagani does beautiful work. I wanted a photographer who was less traditional and more photojournalistic, which is why I selected Marc. He came with great reviews. Everything I have received from him to date has been beautiful. My only regret was not being more aggressive in... Read More verbalizing what photos I envisioned prior to the event. I became so overwhelmed the day of my wedding, that there are some pictures that were not taken.
---
Pics
Reviewed on

6/27/2012
Jacqueline M
We have our pics... waiting on our disc
---
Would recommend to anybody!
Reviewed on

4/30/2012
Kathryn R
I am so glad we chose Marc to capture the many wonderful moments of our wedding. He was perfect. His demeanor is very professional - he's quiet yet decisive, directing you through your photo shoots with his years of experience. We had him take engagement photos first, to test... Read More out the makeup/hair and get to know our personalities. Those photos were excellent, and I think he was even better able to capture our special moments are our wedding after getting to know us. The whole evening was perfect, and Marc caught every moment of it. From the first time we saw each other, through the ceremony and wedding party shots, through the cocktail hour, dinner, and dancing - he made every moment sparkle with the magic of the evening. With his photojournalistic style, Marc has a knack for catching the "true" moments - the tender kisses, the sweet looks, even the eye rolls. Everyone looked their best in his photos. I'm so grateful to have such a wonderful collection of photos to remember the best day of my life. Thanks Marc!
---
Fantastic!
Reviewed on

4/16/2012
Carole B
Amazing Photos!!
---
Exceeded our Expectations
Reviewed on

1/02/2012
Kelly D
We picked Marc Pagani because of the photojournalistic style of the work on his site. The outcome was beyond our expectations. Our photographer, Rush, had an incredible eye and was able to get some pictures in very difficult lighting conditions. We loved all the pictures from... Read More the ones taken at the church to the ones at the reception. We would recommend Marc Pagani and particularly Rush to anyone in need of a true professional.
---
Great experience
Reviewed on

12/27/2011
Mandy D
Marc Pagani and his associates were very easy to work with and provided exactly what we asked for. Highly recommended.
---
Courtyard Wedding
Reviewed on

11/18/2011
Ivy D
Marc did a wonderful job at our wedding. We received photos within 10 days of the event and the photos turned out wonderfully. Marc and his assistant were very professional and attentive. I really enjoyed his approach to wedding photography and many of the moments he was able... Read More to capture in the photographs. I would not hesitate to recommend him to anyone looking for a photographer.
---
Associate Rush makes great addition to Marc's team
Reviewed on

11/01/2011
Teresa P
Marc and his associate Rush were both very professional in every aspect! Marc did my bridals and made me feel like a supermodel. Rush was there on the day of my wedding and was so great in every way! Rush didn't get in the way, wasn't overbearing or demanding and kept a smile... Read More on his face the whole time. I appreciated that he helped me stay relaxed throughout the day. I know it's because of him that my photos look effortless! He caught us having a good time without manufacturing with poses. He was absolutely wonderful!!!
---
Wonderful Quality and Customer Service!
Reviewed on

10/16/2011
Michelle M
Booking with Marc Pagani was a breeze! He is very responsive and returned all my emails promptly. We worked with one of his associate photographers, Pamela Reed, and she was fantastic! Truly made our wedding day very stress-free and we look relaxed and joyful in all of our... Read More photos. After the wedding, Marc was super great in coordinating preparation and delivery of our package - including our wedding album and large prints. He did an AMAZING job putting together a sleek wedding album of all of our favorite photos. When I had a problem with one of the DVDs, he mailed me a second copy the next day. I have no complaints about Marc and would recommend him.
---
A great wedding photographer!
Reviewed on

10/02/2011
Aleeza P
Marc Pagani was an excellent wedding photographer - he was accessible leading up to the wedding for any questions we had, he was on time (even early), flexible, and captured our incredible night! We had a traditional Jewish wedding, which included a few different pre-ceremony... Read More events going on at the same time in rooms right next to each other - Marc managed to capture it all, as if he was in two places at once! I highly recommend Marc Pagani for your wedding photographer.
---
Absolutely Perfect!
Reviewed on

9/30/2011
Michael M
My wife and I used Marc to shoot our engagement pictures, bridal portraits, and our wedding, and the pictures came out absolutely fantastic! Our pictures was one thing that we did not want to settle on, and after researching his work, and meeting with Marc personally, we knew he... Read More was our photographer and had to reserve him before anyone else got the chance. He is a professional that has an excellent eye for catching that perfect and special shot. He pays attention to detail, and knows all about lighting and what angles work best. Marc took well over a 1,000 pictures the day of our wedding, and literally, all of them could be framed. If anyone is looking for an experienced photographer that is easy to work with and takes great photos, my wife and I would highly recommend Marc Pagani.
---
bright,colorful, action pictures
Reviewed on

5/19/2011
Erin F
I was very happy with the quality and the shots that Marc produced. They really caught the moments as they were happening and the color quality was brilliant. Marc was not obtrusive but still managed to be firm and appropriate with guests and be right where he needed to be to... Read More get the pictures that really caught the happiness and energy of the day. I will definitely have accurate,beautiful, energetic photos to remember my wedding for years to come!
---
Amazing moments filled with emotion and joy.
Reviewed on

5/17/2011
christina h
Marc captures the spirit of your big day like no other. We wanted a photojournalist who would catch those moments that fly by; those moments that cannot be captured with a posed photo and only taken by someone who is FULLY engaged -- those moments that remind you of that... Read More hilarious best man speech, your uncle who can really break it down on the dance floor, the hug your parents gave you right before you were going to take your vows, your best friends who helped you get into your dress... Marc's photos give you snapshots that make you laugh uncontrollably, smile widely, get overwhelmed with happiness. We booked Marc Pagani over a year before our wedding date. We did a lot of research and had several phone interviews with various vendors. The reason why we locked Marc in was because of his vast expertise, experience, flexibility, and passion for his work. One thing that sealed the deal for us was when Marc shared over the phone that he challenges himself at every wedding to get a new, creative photo -- showing that he is an artist who is always trying to perfect his art, and not simply someone who is going through the motions. Our guests said they were impressed with Marc and his assistant Andy's demeanor throughout the wedding. They were a pleasure to work with from start to finish. We also love how cooperative they were with our wonderful cinematographer Dan Jones. Good luck in your selection, and Congrats on your engagement!
---
Marc Pagani Photography
Reviewed on

11/21/2010
Ben P
Marc is a true professional whose excellent skills are match with a tremedous professionalism, an ability to connect to the theme and mood of the ceremony, and place people at ease to capture the best photographs. We offer our highest recommendations. Marc is truely one of a... Read More kind; we are very lucky to have had him for our special day.
---
Beautiful Pictures
Reviewed on

11/10/2010
Ashley K
Marc was really great to work with on our wedding day and the pictures came out beautifully! I love the photojournalism style and how Marc captured the emotions and feeling of the day through candid shots and different angles and lighting. Marc also had our pictures online to... Read More view shortly after we returned from our honeymoon (took about 8-9 days). It is going to be so hard to narrow down all the great shots to make the album! Highly recommend Marc!
---
Beautiful Pictures
Reviewed on

11/08/2010
Lauren S
All of my pictures came out so beautiful! Lots of fun candid shots of all my guests. Loved Marc!!!!
---
Send Message