Home

Mark Ingram Atelier
Details
Shower + Party Dresses, Wedding Dresses, Alterations, Private Appointments Available
Contact Info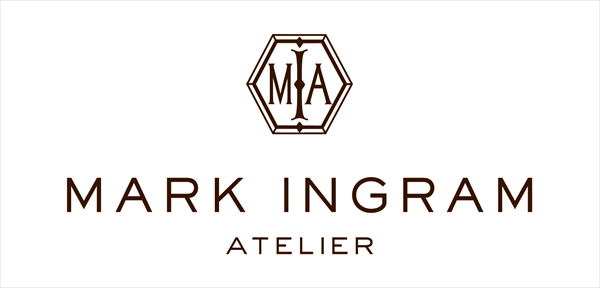 110 E 55th St, New York, NY
my wedding
Reviewed on

2/19/2014
jessica r
i LOVE my dress. i knew i wanted it from the moment i saw it. it made the night!
---
Loved my dress!
Reviewed on

2/14/2013
Jasmine L
I purchased my wedding gown from Mark Ingram and after having gone to all boutiques possible in NY, Mark Ingram definitely had one of the better selection and assortment. Loved loved my dress!
---
OUTSTANDING EXPERIENCE!!!
Reviewed on

12/31/2012
Katie A
Mark Ingram is the best for Bridal attire. I absolutely loved loved loved working with everyone. Lydia and Maggie are the best!! They made my experience so enjoyable and I couldn't wait to go to the salon for my fittings. No need to look elsewhere.
---
Reviewed on

7/14/2016
Sophie A
Spent 2 weeks in New York looking for the perfect dress. Just when we had given up all hope we got recommended to Mark Ingram. We called on the off chance that they would have availability and Aleine said if we got there in 5 minutes she would take her lunch break to help us... Read More find the perfect dress. As soon as we walked in it was a magical experience. We ended up trying on 5 dresses and Aleine was amazing. She was very professional and real with us. We ending up finding 2 dresses at Mark Ingram and could not have been happier! I ended up getting sick before the wedding and could not return for the final fittings, but Aleine sent my dresses to Beverly Hills to her trusted friend who we absolutely LOVE and I was able to get my dresses fitted to perfection. Could not recommend a Bridal Salon easily to friends before this experience but after dealing with Mark Ingram Atelier I would not tell my friends to go anywhere else! THANK YOU MARK INGRAM ATELIER!!!
---
Reviewed on

11/17/2015
Laura B
The minute I stepped off the elevator knew I was in good hands. They treated me (and my mother and my best friend) like absolute queens. Their dress selection is wonderful without being overwhelming, they have impeccable taste, and the alterations are detailed and perfect. I... Read More honestly want to go back there just to hang out with them. I heard them with other clients and they were just as kind and wonderful with everyone in there. I can't recommend them enough.
---
Reviewed on

10/16/2015
Anna C
First, I will start by saying that during my experience at the atelier, I met Mark himself who was lovely and professional. It is just a shame that his employee, Tammy, had not taken a note from his playbook. The best way to describe my experience is like an adaptation of the... Read More scene in Pretty Woman where Julia Roberts walks into a store and is treated like nothing, the store representatives assuming she is not up to their level. I did provide Tammy with my rough, but flexible, budget of $7,000 give or take. She spent the majority of my appointment paying attention to a super model-esq British woman who was in the room next to me, but who had her own shop representative to assist her. She happened to have in her room the Alon Livne gown that initially drew me to Mark Ingram to begin with, and instead of handling that, she tried to discourage me from trying it on and mentioned also that it was outside of my budget. When the dress was finally free for me to try, she tried to tell me that the dress was made exclusively for Mark Ingram, which is a flat out lie. I had been to a boutique in Washington D.C. that confirmed the skirt could be ordered one of two styles, and later confirmed that with a representative from Alon Livne directly. She treated my mom condescendingly, and lacked any warmth that you would expect from a seasoned "professional" in the field. This treatment continued when I was in touch after the appointment to have additional information about the gowns I tried on, because all she had done was draw a rough sketch of them with the designer name, so in my decision making process, I couldn't even look them up to give it more thought. It was like pulling teeth to get any additional information. I was practically begging to spend money with her. I was so turned off and discouraged by the interaction, that I ended up purchasing a gown in Washington D.C. and spent $12,000 because of how comfortable I was in the boutique environment and with the service I received. Ironically, this boutique owner is good friends with Mark Ingram, so you know the caliber of shop is parallel. But at the end of the day you are only as good as your "manager". The experience was truly a shame.
---
Mark Ingram for the Fashion Bride!
Reviewed on

9/19/2015
Chevonne I
If you're into sexier, more alternative bridal gowns that feel way more like couture than gigantic pastry confections or over-glammed sparkle vomit, Mark Ingram is IT. Think Gaga, Rihanna, Cate Blanchett, Zoe Saldana, FKA Twigs. Gowns for showing bodyodyODY, but with... Read More handcrafted lace or unique neck/hemlines. My Inbal Dror dress was the first one I tried on! Lidia chose it for me, and she was spot on about the other gowns she picked as well. She advised me about a shoe direction (for the record, "a nude Victorian bootie" which I found on CharlotteOlympia.com), and it turned out perfectly. The dress was made to measure on my body, and I had 3 fittings. It couldn't have fit better -- the staff over there will work until you are totally satisfied. They have in-house accessories, which are gorgeous, but I went the Etsy route for my small birdcage veil, and all of my other jewelry was curated from a combo of family pieces and newer Israeli designers (Michal Negrin, Lionette by Noa Sade). My dress was at their lowest price point (I believe they start at $5 or $6k), so be warned that these dresses cost a pretty penny! But it's worth it.
---
Reviewed on

8/14/2015
Kristin B
Ayana at Mark Ingram made the dress shopping process so easy. She listened to what I liked and didn't like, which ultimately lead to finding the dress of my dreams. Thank you!!!
---
My favorite wedding experience!
Reviewed on

9/24/2014
Sarah P
I live in New Mexico, but knew I wanted a designer gown. I did some research, and found Mark Ingram Atelier. I worked with Sandra, and she was absolutely wonderful. She made me feel comfortable when trying on dresses, and offered great advice. She was always available when I had... Read More questions after I returned home, and she went the extra mile to make sure my dress was perfect for me. It was a challenge living in NM and not being able to return for fittings, but Sandra gave me extensive directions for my in-town seamstress, and my Lela Rose dress was just perfect. The dress and this shopping experience was my favorite part of my wedding. A+ from me!
---
Impeccable Dress impeccable tayloring
Reviewed on

7/15/2014
Jessica M
I bought an Oscar De La Renta dress from Mark Ingram and the dress was exquisite, service was perfect and the Tailoring was exact! LOVE THIS PLACE!
---
Bought my dress from Mark Ingram Bridal Atelier
Reviewed on

1/23/2014
Jill P
I purchased my dress from Mark Ingram Bridal Atelier. The dress selection is an amazing curation of the best of the best. My consultant who helped me purchase my dress, veil and accessories was beyond helpful, kind, warm and patient. I did feel a little rushed during all of my... Read More appointments and my fittings. I also felt I had no guidance with choosing undergarments. I had to trouble shoot / trial and error on the actual day of my wedding.
---
Wedding Dress Gurus
Reviewed on

10/26/2012
Nadia N
After scouting several other bridal dress shops, my mother, maid of honor and I landed at Mark Ingram Bridal Atelier - thank God! Everyone was incredibly accommodating and go out of their way to make you feel (and look) like royalty. Marah Melillo, a breath of fresh air and... Read More relief during your search for the perfect dress, helped me from start to finish - even e-mailing me to reschedule fittings on her days off. Mark, the owner(who is the picture of class, style and elegance - think Sydney Poitier!), tends to float around his beautiful premises, chiming in and even lending his astute advice to eager brides-to-be. My experience was nothing short of perfect thanks to them!
---
best of the best!
Reviewed on

10/25/2012
Lara L
Ask for Maggie for alterations : )
---
Ask for Aleine
Reviewed on

9/30/2012
Heather S
What an amazing experience. My mother and I both purchased our dresses from Mqrc and we could not have been happier. The service and attention to detail was outstanding!
---
Beautiful dresses, but pricey
Reviewed on

9/22/2012
Grace H
I bought my dress from mark Ingram at one of their sample sales, loved my dress and it was marked down 50% from the list price. It was still pricier than I wanted to spend, but I was ready to buy and loved the dress. the dress was in good shape and close to my fit so I didn't... Read More have to alter too much. Their normal pricies seem competitive w/high end salons.
---
Mark Ingram Atelier was AMAZING
Reviewed on

9/06/2012
Val B
I bought Monique Lhuillier's Candy dress and loved every minute that I wore it. After three fittings at Mark Ingram, the dress fit perfectly. Mark himself was amazing too and would peek into the room as the tailor was cutting tulle and making adjustments. It was an amazing,... Read More personal experience and I will recommend this shop to anyone who is getting married and needs a wedding dress!
---
Great Service
Reviewed on

8/28/2012
Vita F
My wedding dress was a fairy princess dress - I know every girl wishes she could wear her dress again, but I really wish I could. My Anne Barge was just that beautiful. My wedding consultant Indira was so nice and helpful and really helped me find the perfect dress. My only... Read More criticism was that the alternations are charged based on the % of what the dress cost vs. what they actually involved. After spending a lot on alterations was disappointing to find that my bushel didn't stay tied due to the way it was sewn. Other than that, it was a great experience!
---
great service
Reviewed on

7/12/2012
Vivian C
I bought my wedding dress here and from beginning to end, it was the most pleasant experience. the service here is impeccable and they made sure I was satisfied with my dress, down to the last detail.
---
The perfect dress!
Reviewed on

1/12/2012
latoya n
Mark Ingram was recommended to me by a friend and was absolutely a life saver. I went all over NYC searching for the perfect gown and I found it with Mark Ingram Bridal Atelier. The service is so effective that I recommended it to a friend who was also having trouble locating... Read More a dress, and she immediately fell in love with one here as well. The customer service is amazing and they are extremely professional. They found the perfect gown for me within minutes. I tried on four and fell in love with two. It was absolutely worth it and made my wedding day extra special.
---
Excellent and please do not do a reality show
Reviewed on

11/15/2011
claudia p
For a minute there my sales person was loosing me and i was ready to call it a day.. but she came up with the lace dress i wanted. Ann Barge and she made all the changes happen. My dress was beautiful and the extras were done with caution and care.. I had such a great... Read More experience. I say no reality show, because i find that whole aspect of media absolutely ridiculous.
---
Good, more intimate dress shopping
Reviewed on

11/14/2011
Tessa F
Mark Ingram was fantastic and gives a much more intimate experience than doing something at Kleinfeld's. It's a lot less overwhelming. You do have to make sure to ask to see everything though, as the dress I ended up buying wasn't shown to me initially and my sister saw it in... Read More the next dressing room and asked if I could try it on.
---
Nice service but rush fee is a problem!
Reviewed on

11/08/2011
Angela M
I changed my wedding venue to overseas for a destination wedding last minute so I had to get my gown in less than 8 weeks. I found a Oscar de la Renta at Mark Ingram that I liked but the rush fee was like 30% of the gown and a lot more expensive than what I had to pay for... Read More another Oscar gown at BG which I ended up getting.
---
excellent fit
Reviewed on

11/01/2011
Samantha H
did a great job with the fitting.
---
Thanks for making it so easy!
Reviewed on

10/25/2011
Danielle K
Ask for Mara... so sweet, so honest and truly listens to what you are saying! Thank you also to Debbie the seamstress... magic hands!
---
Mark Ingram
Reviewed on

8/02/2011
Martha W
Much more personal attention than other stores. Purchased a beautiful Jenny Lee gown.
---
Use our messaging tool to connect with vendors anytime, anywhere. Stay organized, all in one place.