Home

Marry Me In Indy! LLC
About this Vendor
Your Professional Wedding Officiant in Indiana!
Are you planning your perfect white wedding? The most romantic elopement for just the two of you? Do you have questions about getting married? What goes into a wedding ceremony? How do I get legally married - TODAY? How do I organize a rehearsal? Planning a destination wedding but want to make it legal in Indiana first? Welcome to Marry Me In Indy! I'm Reverend Victoria Meyer and I marry hundreds of couples every year. I have the professional knowledge and experience you need to make your wedding - big or small - Perfect. I can help you line up our bridesmaids and write your vows and make sure your paperwork is filed without a hitch. Focusing on you as a couple, love based, romance based, christian, spiritual or secular humanist, LGBTQ, allow me to Marry You In Indy!
Details
Civil Union, Commitment Ceremony, Elopement, Interfaith Ceremony, Non-Religious Ceremony, Religious Ceremony, Same Sex Ceremony
Baha'i Faith, Buddhist, Catholic, Mormon, Orthodox, Adventist, Anglican/Episcopal, Baptist, Congregationalist, Holiness, Lutheran, Methodist, Nondenominational, Presbyterian, Restorationist, Protestant, Quaker, Christian, Hindu, Interfaith, Conservative, Reform, Jewish, Muslim, Pagan, Secular, Sikh, Spiritual, Unitarian, Wiccan

Contact Info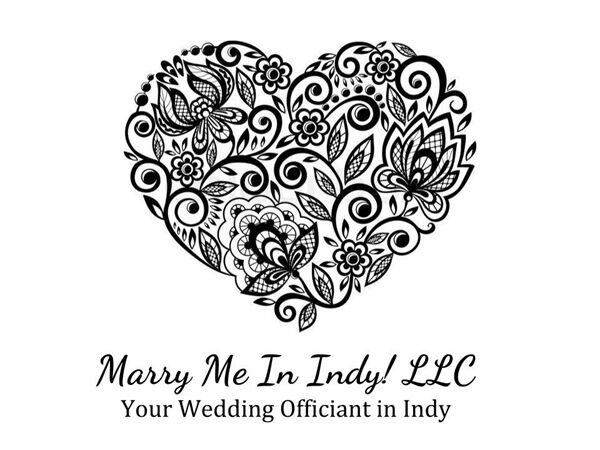 Reviewed on

10/22/2017
Cat C
Victoria was helpful and informative from beginning to end. She kept the mood happy and light throughout the whole process which did wonders to alleviating stress (She even came to my dressing room a little before the ceremony and helped me de-stress! ) She easily connected with... Read More both of our families as well as our friends. One detail in particular that we really appreciated was the fact that she has pre-written ceremony speeches, name-change information, and a google-doc with ceremony specs to look over from the moment we booked her. It helped us as a couple with no prior wedding information to have a solid template from which to organize ourselves off of. The resources were invaluable! Could not recommend enough!
---
Reviewed on

10/15/2017
Lindsey S
When my fiance and I discovered that we could no longer do a same day marriage ceremony in the courthouse prior to our destination wedding, we decided to invite Victoria to our home the following day to marry us in front of a group of family who were unable to travel to our... Read More destination wedding. Victoria arrived on time, and pretended to be a friend per our request so that no one would be suspicious of the surprise. She played the part well, and was quick and discreet with the paperwork before the ceremony. The ceremony was very sweet and romantic and everyone commented on what a fantastic job she did. We were shocked at how easily we were able to book her!
---
Reviewed on

9/26/2016
Alexandria S
I cannot express how patient and great Victoria was in our wedding, and even at our rehearsal! We had a last minute issue where everything was moved into a theater instead of a gazebo outside due to the rain, and she made sure that everything ran just as smoothly as it would... Read More have in the gazebo where we had originally rehearsed. Victoria received so many compliments from both sides of our family due to her enthusiasm, kindness, and energy. She was a fantastic officiant, and I never would have thought that we would have had such an open-minded and wonderful officiant at our wedding. My wife and I were extremely picky as to who would marry us, and we really did pick the right gal. Thank you again Victoria! This is your officiant!
---
Reviewed on

10/29/2017
Rebecca &
Victoria was wonderful. She's informative, understanding and helpful. We highly recommend her.
---
Reviewed on

10/24/2017
Tim W
I would not hesitate to recommend Victoria. She was wonderful, patient and in tune with our needs. Victoria made what could have felt rushed and perfunctory into something that felt good, warm and important.
---
Reviewed on

10/15/2017
Fay L
My husband and I married almost 2 years ago and we hired Victoria to preform our ceremony. We couldn't afford a big wedding. So we went to her home were she did the ceremony. It was a beautifully set up . She was very kind and patient with my husband and I. We were very nervous... Read More but she talked to us and made us feel comfortable. The ceremony was beautiful. Her words bought me to tears. She is really good at what she does and we highly recommend her to any one.
---
Reviewed on

6/22/2017
Doug D
My wife and I renewed our vows on our 20th anniversary. A friend who was recently married recommended Victoria. When we met with her we got along right away, She made us feel very comfortable and was able to point us in the right direction to write the best ceremony for us. She... Read More was so helpful incorporating our children. Everyone was impressed with her service.
---
Reviewed on

6/22/2017
Cara D
We hired Victoria to help us celebrate our 20th anniversary by renewing our weddings vows. She was fantastic! Not only with us but with our family. She helped to incorporate our children to make a truly memorable experience for everyone. We'd highly recommend her for a wedding... Read More or a renewal.
---
Reviewed on

4/19/2017
Sarah M
I'm happy Victoria asked me to leave her a review. I want other people to know how great she is! We had such a busy week putting our wedding together last minute. We thought getting a license and all the legal paperwork done would be impossible. Her website had all the... Read More information we needed. We were so happy when she was available to come out to our home to marry us at such short notice. Her ceremony and her words were so perfect for us. The whole family loved her. Thank you so much. We really appreciate you. I highly recommend Victoria!
---
Reviewed on

4/19/2017
Steven C
We were looking for a very simply wedding, we just needed our marriage license signed. We found Victoria online and she was able to meet us right away. I wish I knew before it could be this easy.
---
Reviewed on

12/01/2016
Mallory J
We were frantic when we found out we couldn't get married at the courthouse. We called Victoria and she answered right away. It turned out she was already downtown and was able to meet us right away and sign our papers. It was so quick and easy. She is cheaper too. I'd... Read More recommend her to anyone. Thank you so much for your help. You made a stressful time so much easier. We are definitely going to use her again when we have our big wedding next year.
---
Reviewed on

9/11/2016
Sarah D
Victoria was wonderful! I would recommend her to anyone. She was able to guide us through every step of the ceremony and gave us a lot of flexibility if we wanted. The ceremony was fun and everyone commented on what a great job she did!
---
Kendra
Reviewed on

6/14/2014
Kendra L
Victoria Meyer was awesome! Everyone said she made the ceremony fun and personable. I would recommend her to anyone.
---
Responsive and Adaptive
Reviewed on

9/23/2012
Tammy A
Victoria from Marry Me in Indy responded to my first email in less than a half hour which impressed me from the get go. Every time I had a question or something to tell her she was always quick to respond and with a sweet disposition. You can tell by the way she works with you... Read More and the blog she keeps that she is very adaptive to whatever kind of ceremony you are wanting. I would use her again in a heartbeat!
---
Victoria was fantastic!
Reviewed on

9/09/2012
Kristi K
Victoria helped us create the perfect ceremony for us - we wanted something genuine, romantic, sweet and from the heart. We weren't exactly sure what elements needed to be included, and she walked us thru everything. Giving us ideas, options, her opinion - and then packaged it... Read More all up for us into the perfect ceremony. We could not have been more pleased with her guidance and support! She took the time to get to know us and really understand what we were looking for. We've had a lot of people comment on how unique, touching and appropriate our ceremony was. And we were just over the moon!
---
Meet The Owner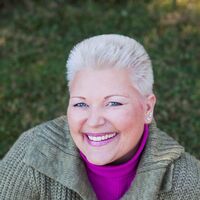 Victoria Meyer
Hi! I'm Reverend Victoria Meyer. I've been an ordained minister for 14 years. I've been marrying couples in Indiana for over 8 years. I welcome all walks of life offering wedding ceremony packages for every lifestyle. I've been married to my husband Peter for over 26 years. We have 2 sons, a cat and a dog. Our children are on the autistic spectrum and I welcome couples looking for an officiant to accommodate similar needs. If you are planning your dream white wedding or just looking for something small and intimate I want to make sure it's still the perfect wedding for you