Home

Mavris Arts & Event Center
About this Vendor
Premier Indianapolis Wedding & Event Venue
Mavris is the perfect location to experience a unique setting not felt anywhere else in the city. We have a four level facility that offers multiple design ideas, as well as an outdoor garden and roof-top patio that overlooks the downtown skyline – perfect for your wedding.
Amenities + Details
Amenities
Handicap Accessible

Liability Insurance

Indoor

Reception Area
For more details about amenities, please message the Venue.
Food + Catering, Planning
Contact Info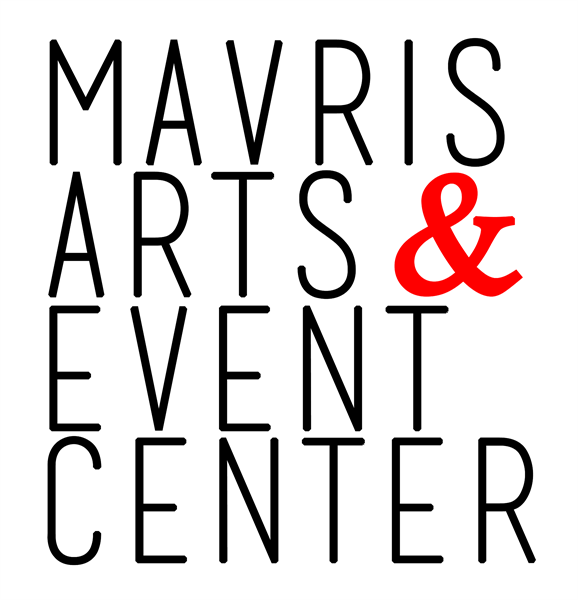 121 S East Street, Indianapolis, IN
A Great Venue!
Reviewed on

1/15/2015
Abbie R
What an incredible space! We are SO glad that we chose to have our wedding reception at the Mavris. From start to finish we had a fantastic experience with the entire staff at the Mavris. They run an incredibly professional and well-organized event! Our evening went nearly flawless, we honestly cannot say enough good things about the Mavris! We would recommend this space to any couple searching for a wedding venue! Thank you to the Mavris for making sure our reception was absolutely perfect!
---
Perfect Wedding Venue
Reviewed on

10/22/2014
Sarah B
My husband and I knew as soon as we got engaged that we wanted to be married at the Mavris. We attended a wedding there 6 months before we got engaged and it was gorgeous. I love that the venue is basically "all inclusive". The staff there is amazing and go above and beyond to make the day run flawlessly. The venue is beautiful and really doesn't need any extra decor.I cannot say enough good things about the Mavris and would highly recommend this venue to anyone looking for a unique, but classic space.
---
Speakeasy by Mavris
Reviewed on

10/07/2014
Lisa F
My husband and I got married early August this year. When we started the process of picking a venue to have our reception we knew we wanted small and intimate but also somewhere with character. Walking into the Mavris it definitely fit the bill for character but it was larger than what we had wanted. We were excited to find out that they had a separate room called the Speakeasy where they do smaller events. This room worked perfect for our 95 person reception. We received many complements on the venue, food/drinks and service. Erica, at the Mavris, helped us from start to finish. She was so accommodating with all of our requests and concerns. It was nice to have her there night of to ensure everything flowed and worked out perfectly. Erica was professional, knowledgeable and very easy to work with! I would highly recommend the Mavris!!
---
Reviewed on

7/27/2015
Our experience at Mavris was great. In the beginning, we had a lot of questions to ensure that we were making the best choice. Getting married is an expensive thing to do so you want to make sure you are making the perfect choice. The Mavris staff did whatever they could to answer any question we had. Ellie Lowe was our coordinator and she was phenomenal. The staff is on point with their timeliness and effort going into the actual day. My husband and I were amazed at how well the staff did. Very professional and we would recommend this to anyone.
---
Reviewed on

7/13/2015
Alice C
Had discussions with sales representative from Mavris and it just seems that they are trying to nickel and dime me. I had previously received a quote and the now the quote has come back almost $7k, more which is ridiculous since my previous quote was reasonable. In addition, per their contract, they state that food cost can increase up to 10% but when we inquired how they got the 10%, they couldn't come up a reason or didn't have one, just saying that it could. I think the venue is lovely but it just seems that all they care about is trying to charge me and my fiance a ridiculous amount for the venue, then I would rather take my business elsewhere.
---
The Perfect Reception Venue!
Reviewed on

6/17/2014
Gregg S
We looked at several reception venues in downtown Indy and the location, romantic abience, balcony with great views of the city, and fun vibe of Mavris topped everything else. It's hard to even begin to put into words how lucky we are to have chosen Mavris. Every meeting with the staff leading up to the wedding day impressed us- from the food options to the acommodations, but mostly our assigned "day of coordinator", Ellie! We got so many compliments on how smooth our wedding day went and how accomodating, friendly and attentive the staff at Mavris was. As the bride, Mavris truly exceeded my expectations. It was a day too perfect to imagine :) Thanks to everyone at Mavris!!!
---
AMAZING VENUE and best staff!
Reviewed on

6/12/2014
Megan B
We live in Chicago, but wanted to get married in Indianapolis and looked at several venues. In the end we picked this one for several reasons and it was the best decision ever. Our wedding coordinator was beyond amazing, so responsive, helpful and walked us through everything. Planning a wedding 3 hours away was hard enough and she really worked with us and was super flexible in scheduling our tastings, etc. We loved the fact it was essentially a "one stop shop" with having their own kitchen there and all they do is events and weddings so truly best in their class at what they do. The venue is GORGEOUS and we received so many compliments from our Chicago friends. They have an outdoor garden to get married in, and a back-up plan which is nice as well. IF you don't book here, you're missing out!!!!!
---
Exceptional, Beyond Perfect, and Beautiful Experience
Reviewed on

5/18/2014
Maura F
My father (father of the bride) wrote this and I (bride) could not agree more. Absolutely stunning and wonderful all around! Since we lived out of state (Illinois), scouting venues for my daughter's wedding was shaping up to be a bit of a chore. In addition, we needed to meet several requirements to fulfill her "dream wedding:" a unique setting in downtown Indianapolis for both wedding and reception. Within moments of first walking into the Mavris Art and Event Center, I had four strong impressions: 1. WOW! 2. Our search was over; 3. Our budget was shot; 4. It will be worth every penny. To specify: 1. WOW! Just WOW! 2. Our scheduled appointments to view other venues were no longer needed and were cancelled accordingly. 3. Our initial budget was never realistic anyway. 4. The Mavris exceeded all expectations. The structure itself is beautiful; the set up and design impeccable; the food delicious and exquisitely presented. The most impressive, and in my view, the most important feature, however, was the staff. Without exception, every staff member with whom I dealt was friendly, courteous, attentive to detail, and thoroughly professional. Special, very special thanks to our planner, Brittany. From day one she was exceptional. Two final thoughts: 1. We probably could have had a wonderful wedding at another venue for a lower cost. There was a lot of positive energy that day. We could not have had a better wedding at any cost anywhere else. I am absolutely convinced that having the wedding and reception at the Mavris made a great day greater. 2. My daughter's "dream wedding" became "the best wedding ever."
---
I love the Mavris!
Reviewed on

5/16/2014
Ariel T
In my opinion, the Mavris is the neatest reception location in Indianapolis. Brittany, the event coordinator, was so on top of everything. Everything flowed so smoothly from cocktail hour all the way to our grand exit with sparklers. I can't say enough about the service and staff. The only downside about this venue is the price, but it is comparable with other downtown Indianapolis reception venues so I can't actually complain. Love this place!
---
Mavris= A+
Reviewed on

1/07/2014
sarah s
My groom and I immediately fell in love with this venue on our first visit. It has an awesome industrial feel while still maintaining charm and comfort. The cost for this venue is a little higher, but is absolutely worth it for the service. Having all of our services through one venue saved us the headache of coordinating food, lighting, linens, etc...and the service was absolutely spectacular. We've had several compliments from guests regarding the professional, helpful, and friendly workers and as the bride I didn't have to worry about a thing. Plus the food was delicious! Everything went swimmingly, and a lot of credit goes to the Mavris for making it a worry-free and wonderful day!
---
Worth Every Penny
Reviewed on

12/01/2013
Megan R
We had a spectacular experience with the Mavris. Brittany was wonderful at keeping in touch with us, keeping track of the details, and making sure we were happy with the process at every step. The staff was so courteous and helpful to everyone on the day of the wedding, the catering staff was wonderfully accommodating for everyone's dietary needs, and of course the venue itself is gorgeous. Price wise, it was a tad more than we had originally planned to spend, but we'd been to so many weddings where even the little DIY things were stressful for the bride & groom and any friends and family who helped out that we thought it was more than worth the additional cost. My OWN wedding was the most stress-free on the day before and the day of than any other I've been involved in, and it was absolutely because of the exceptional staff and service. My parents were thrilled with the experience, and our guests are still talking about how great the venue was and how much fun they had. My husband and I would highly, highly recommend this venue, especially for weddings. We're just sad we don't have an excuse to go back any time soon!
---
Amazing Wedding Venue!
Reviewed on

10/03/2013
Rachel S
We had nothing but a perfect experience at the Mavris for our wedding. We had both our ceremony and reception there and both were wonderful! There are two options for the ceremony...inside or outside. The outside area is gorgeous, but it's right next to the train tracks and the Indy Helipad so you never know if something will go by and make a lot of noise and disrupt your ceremony. They tell you all of this upfront, and we'd heard of lots of instances where ceremonies were interrupted for up to 30 minutes! So we decided to go with inside, and it was beautiful! It was a hard decision but we were so glad with our choice. Our guests got to use the outdoor patio area for cocktail hour and they loved it. It's on the third floor and has beautiful flowers and decorations and a great view! We still used the courtyard for all our pictures also. The reception area is so romantic and it comes with the up lighting in your choice of color, which makes it seem more fancy and intimate. The window blinds come up when it gets dark and you have a great view of the city lights! The staff was simply amazing. Always on top of everything. I never had to worry about a thing! They served us our meal at the head table while everyone else went through the buffet line. This was great because it made us take the time to eat and enjoy their food (which is absolutely delicious!). They also would bring us drink refills and constantly check in with us. The chef came out to ensure our meals were perfect, and all the banquet staff was so attentive. We only had two tiny things go wrong, which were our parents/grandparents seating during the ceremony (They ask for their names and seating order so they can block seats for them with name cards and there were all in the completely wrong order) and our reception tables were in a different order than the diagram we were given so our families were farther away from us than we had planned. These two little details honestly didn't even matter because everything was so perfect and they were easily fixed or overlooked by us. It is a pricey venue, but you absolutely get what you pay for. The food, service, and atmosphere is incomparable to other venues in Indianapolis. I think the comment I heard most at our wedding was how much everyone loved the venue. Everyone wanted to know how we found the Mavris! They thought it was so relaxed, yet elegant, and very intimate. And I can't forget to mention the rooms you get ready in!! The bridal suite is gorgeous! 3 huge vanity mirrors, places to hang all the dresses, nice couches and chairs, full length mirror, etc. The "man's cave" is awesome with a TV, Wii, Xbox, darts, and Foosball! Definitely added to our experience. We even had a bartender while we were getting ready who was always available and always checking on us to bring more drinks!! We did have to pay for them, but we just had it taken out of our security deposit. It was a nice touch. I literally felt like I had nothing to worry about on my wedding day! They set up our centerpieces, cupcakes, escort cards, took presents to my moms car, everything! You will not be disappointed if you choose this venue! It definitely exceeded my expectations and your guests will notice as well! :)
---
Best Venue Ever
Reviewed on

8/14/2013
Maribeth O
We loved our venue and all the meetings we had with the staff were incredible. The food was unlike any traditional wedding food and it was great all the catering was in house. You could really tell the staff was passionate about their jobs and wanted our day to be very special.
---
Great Venue
Reviewed on

6/13/2013
Alexandra K
This is an amazing venue. We had both our wedding and reception at this site. Mavris handled all of the catering and much of the decorations. It created beautiful pictures and was a stress-free encounter.
---
Everything I hoped for and more!
Reviewed on

11/29/2012
laura e
I knew instantly walking into the mavris that I wanted my reception there, it is so amazing and different ! Booking with John mavris was easy and he was available at any time to answer questions. Brittany mcClain was so amazing to work with ! Not really knowing what I was doing, she walked me through everything and always told me what our next step would be and what I needed to do. She answered emails and questions I had within hours. She understood the look I was going for and totally made it happen! Even accommodating us when we wanted something last minute ! Everything was perfect, food was delicious, and my guests are still calling it the best wedding they have been to! Thank you so much mavris !
---
Above and Beyond
Reviewed on

11/26/2012
Emily D
The Mavris staff was beyond professional and the building is truly special. Multiple guests commented on how great the service staff was throughout the evening. The drinks, food (they cater in-house), and flow of the night were perfect! I had the pleasure of having Brittany as our wedding coordinator. She was always easily accessible and was fantastic to work with leading up to the day. She had great ideas and was clearly focused on helping us create an amazing and unique event. No request was too small or too large. She was continuously checking in with me during our wedding to ensure everything was running smoothly. Every detail was as we had planned. I highly recommend the Mavris! It exceeded all our our expectations in every way. Even the owner John was accessible pre-wedding and present during the day to ensure everything was perfect. We've gotten countless compliments from our guests on the uniqueness and enjoyment of the venue.
---
Disappointing aftermath
Reviewed on

10/29/2012
Emily P
Wedding reception 10/27/12. The process leading up to the wedding day was great, even 99% of the wedding. Yes their expensive, maybe not worth it . The night of our reception my husband and I went down to the first level to take pictures and video with our vendors and found a drunk homeless man in the coat room. There was no Mavris personnel in sight. He just walked right in. Luckily he didn't take anything and getting him out wasn't too difficult. I told the Mavris about it that next Monday and they said they would bring it up at the next meeting, no apology. Also when we went back to get our decor it was mixed in with another wedding's decor and it wasn't even all there, it was scattered around the building and some things weren't even found! Also our $100 champagne glasses were stuck on a cart, not in their box and were still full of champagne two days later! That was disappointing. They said they were going to take care of our things, well I don't consider that taking very good care. Again, the day was great but the aftermath not so great.
---
Gorgeous setting, helpful team, wonderful experien
Reviewed on

9/11/2012
Nikki S
It's in the details with the Mavris. They will go above and beyond to make the day amazing. I got married on Sunday, Sept. 2 ahead of Labor Day. Despite there being a wedding the day before, everything was set up on time and looking amazing. I didn't have to worry about a thing... except the rain. Speaking of rain, the owner, John Mavris, stood outside in monsoon-like conditions to hold umbrellas and offer raincoats during bridal party photos. I doubt any other local owner would care so much. It was fantastic. The Mavris took care of every detail, so much as to have our preferred wine sitting at our table after we made our grand entrance. Everything was taken care of, and everyone had a blast. I cannot recommend the Mavris enough. The venue is rustic, dark and romantic without being edgy or too trendy. The team there is attentive and quick to respond. I will always treasure my wedding at the Mavris. I kinda wanna go back and do it again... vow renewal? ;)
---
Amazing Venue!
Reviewed on

8/26/2012
Melissa S
I had my wedding and reception at Mavris on August 11, 2012. My wedding coordinator was Brittany and she did not disappoint! The one thing that really drew me to Mavris was the fact they do all the food on site as they have their very own culinary team-- not to mention the option of having the ceremony there as well. It made it so simple and cut out the headache of having to find other vendors like the caterer and ceremony site. I was impressed with the photos online first, and then booked an appointment to visit. When my fiance and myself came for our initial visit, I was sold immediately. It truly is a unique place and we're still getting comments on how awesome our wedding and reception was and how the venue was so beautiful. It's not your typical hotel/country club/golf course type of wedding which is what we were looking for--we wanted something a little different. Brittany did a great job going through the process with us and it basically was like having my own wedding planner. She took care of many of the details that I didn't have to worry about. The wedding and reception carried on very smoothly-- no 'surprises' as most brides tend to deal with. I was actually disappointed when the reception ended because everyone was having such a great time. We had planned on having the ceremony indoors simply because August in Indiana is pretty unbearable, but we did have the opportunity to move it outside since the weather was more mild than normal. We still chose to keep it indoors, but it was nice that we could have changed it at the last minute if we wanted. If you book with Mavris, you will not be sorry!
---
The Event of our Lifetime
Reviewed on

8/07/2012
Vanessa Y
My husband and I got married at Mavris in April '11. We couldn't have asked for a better venue or more attentive service throughout the entire process. I can honestly say the staff understood that this was a once in a lifetime event for us and helped make it a night we will always cherish. The majority of our guests came from out of town so we wanted to make certain they were well taken care of. Even though a little over a year has passed since we got married we still hear about how great the entire evening was. The food, the beverage, the services, décor, the entertainment - we wouldn't change a thing!
---
Great urban venue!
Reviewed on

7/27/2012
Leslie J
The Mavris Arts and Event Center was the perfect choice for our wedding ceremony and reception venue. The beautiful restored brick building with wood floors and gorgeous artwork wowed our guests. The rooftop garden where we exchanged our vows was wonderfully manicured and lush. The food was excellent and the in house chef used our input in preparing for the food. Our wedding coordinator, Vanessa Yuknis, was AMAZING! She was prompt with returning calls or emails with helpful information. All of the staff catered to the wedding party's needs throughout the day. It truly was more than I could have imagined!
---
Beautiful venue but DON'T waste your money!
Reviewed on

7/25/2012
Leigh Anne C
I recently had my wedding at the Mavris and although it is a beautiful venue, the staff and service left me in tears on my wedding day. There was no air conditioning, which in the middle of June, left the building up wards of 90+ degrees. When I questioned the staff about the heat I was told it was due to my guests opening and closing the sliding doors to the balcony. It was not until weeks later that they finally admitted to poor air conditioning system. Needless to say, I spent the last hour of my reception in the bathroom vomiting from heat exhaustion and in tears. We had arranged and payed for 3 open bars (1 during cocktail hour and 2 during the reception) yet the Mavris only set up/stocked 1 during the reception. We also purchased the "Premium" liquor package to be served yet the staff served liquor from the lower, "standard" bar category. I had a fabulous cake from another vendor for which I ordered and had enough cake for 225 people. I had 120 guests at my wedding and plenty of cake to spare, yet the Mavris staff discarded all of the uneaten cake, as well as all of the uneaten food might I add. One of the bartenders on the Mavris staff was extraordinarily inappropriate with many of my guests, to the point that we asked her to leave. She made 2 of my guests cry and asked for money from other for drinks from the "open" bar. We were appalled. Upon returning from our honeymoon and speaking with Mr. John Mavris himself, we received no apologies or sympathies for the horrific actions of his staff. In fact, he accused my husband and I of falsifying the information we were telling him. When choosing the Mavris as our venue of choice, we signed a contract including what amenities we were to receive. That contract was broken on numerous accounts and we WILL be seeking legal action. John Mavris and the Mavris staff made what should have been the happiest day of my life, a disaster. Most of which could have been resolved with a simple apology. The building is spectaular, it is just a shame that it is run by such a owner and staff. They WILL take your money!
---
Beautiful venue
Reviewed on

6/26/2012
Stephanie B
The Mavis was one of the first venues that I was looking at because of how beautiful it was without any decorations. I love the wood floors and brick walls and how spacious the rooms are. Unfortunately I decided not to use them because of it being so pricey but if you can afford it, they are the way to go. Being a makeup artist, I have done several brides here and their bridal suite is amazing! It is also a fabulous venue for photography, inside and out! I would highly recommend!
---
Great Venue
Reviewed on

6/26/2012
Jenni L
As soon as I saw the venue - I knew this was the best place for me to get married. Very urban and not "wedding hall typical". The staff was excellent the planning before and the day of. I didn't have to worry at all on my wedding day.
---
Beautiful venue. Full service....but not perfect
Reviewed on

4/26/2012
Angela B
The Mavris is probably one of the most beautiful venues in downtown Indianapolis for a full-service wedding/reception. Things I loved...you get the whole building for the whole day, the food was amazing, wait staff was spot on, they "know" weddings. Things that weren't great for me and to watch out for...they reserve the right to raise food and beverage prices by up to 10% and most likely they will. It was an unexpected occurance for us but it is stated in the contract that you sign. Also, they move the gifts and cards during the ceremony so latecomers didn't have aplace to deposit their gift cards. Things that weren't great, but may have just been an occurance for us....we had a change in event designer a month before our wedding. It wasn't the fault of our new designer, but it made things a little rocky and a few minor things fell through (i.e. they didn't put down our runner and I had to adjust the "final" timeline we were provided to include changes that we had already discussed). Also, there were a few things mis-communicated during the day..minor, but still for the price you pay shouldn't have been an issue.
---
Send Message