Home

Memory Box Photo Booths
About this Vendor
Creating Memories One Strip at a Time
Memory Box Photo Booths offers 11, yet individually unique photo booths, one of which is perfect for your event. All of our photo booths are equipped with the same state-of-the-art equipment, designed to enhance the guest's experience and create lasting memories of your event. We offer Traditional Booths, GIF & Boomerang Booths, Confetti Booths, Selfie Stations, Slow Motion Booths, and BoomArray (Part boomerang, part Camera Array).
Details
On-Site Printing, Photo Props, Video Booths, Photo Booths, Social Media Sharing
Contact Info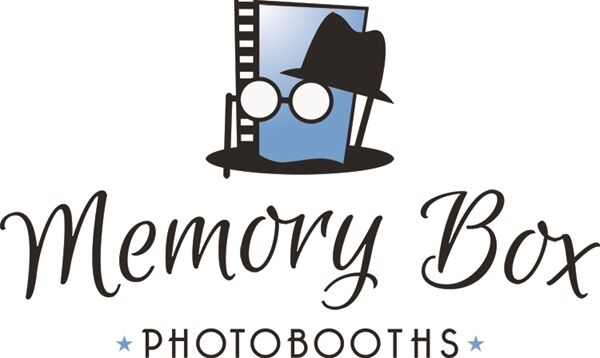 Reviewed on

10/17/2017
Kelly G
I was so pleased with the folks at Memory Box Photo Booths! They made the entire process simple, and the day of my sons wedding went smoothly. Everyone enjoyed the booth and we got great pictures! The quality was amazing- so clear! Will absolutely use them again. Thank you for... Read More making this day even more special!!
---
Reviewed on

9/21/2017
Emily B
We hired Memory Box photobooths for our wedding on 9/16/17 from the recommendation of our DJ (Rock Out Entertainment) and so glad we did! The owners were very communicative leading up to the wedding. The booth was busy all night long. The photo quality was amazing with super... Read More fast printing (something to consider, b/c I definitely saw some poor quality photobooths when I was at some wedding shows). We did an open photobooth with social media sharing and 4x6 photos. Everyone loved the social media sharing capability. We got all of the digital copies of the photos the next day, and the scrapbook that was put together was absolutely beautiful - no need for a guestbook when you have this scrapbook. The owners also customized the layout of the 4x6 card to exactly what I wanted. It was wonderful. Great value for all the entertainment they provided. Would 100% recommend.
---
Reviewed on

10/29/2017
Brittany S
While at a Bridal Expo we came across Memory Box Photo Booths and were amazed by their set up and all of the options they offered. We are so happy we chose to go with them, our guests had a wonderful time (as evidenced by all of the great pictures)! They had fun props, plenty of... Read More room for several guests in the pictures, and the attendants always kept things moving with the busy line. Our favorite part was the photo album they provided us with at the end of the night...the guests had the opportunity to write us a message along with their picture and we have another memory of our special day to look at always. We highly recommend using them for your photo booth needs!
---
Reviewed on

10/28/2017
Savanah S
The memory box is amazing. They have the best quality booths and props. Their service is always great. They are professional and prompt.
---
Reviewed on

10/27/2017
Erika K
Memory Box did an awesome job. Lots of great props and pleasant employees. Thank you.
---
Reviewed on

10/27/2017
Samantha T
I saw this at my friends wedding and wanted to do the same thing because a lot of people liked it and it was an awesome and fun time so I had it on my reception and literally it was the hit of the night everyone loved it and the people working it were very very nice
---
Reviewed on

10/27/2017
Anarosa M
Memory Box provided very individual, high quality service. My husband and I were so happy with the presentation, props, staff, and the photo strip design. We are so happy to have chosen Memory Box for our wedding! The price was amazing and they are 150% worth choosing!
---
Reviewed on

10/27/2017
Ashley M
Extremely friendly staff! Great service! Will definitely use them again anytime we need a photo booth. Also, love my little scrap book that was made the night of my wedding!
---
Reviewed on

10/11/2017
David D
Amazing! Worked well with my guests! Fun and easy! Was completely set up before my guests arrived and torn down in record time! Would recommend to all my soon to be brides!
---
Reviewed on

9/20/2017
Samantha W
Julie and Rich are absolutely amazing! They took such great care of us for our wedding. They tailored the backdrop to fit our theme and had some really fun props for everyone to use. The photo booth was a bigger hit than the dance floor! I highly recommend them for your next... Read More event! So professional and really affordable! 5 stars!!
---
Reviewed on

9/19/2017
Bill S
This has been the second time my family has used Memory Box for events. I love their professionalism. The company sets up their equipment and has everything ready prior to guest arriving. The company offers plenty of props for your guest to use. The attendants have been... Read More helpful and very friendly. I'll be using Memory Box again for future events.
---
Reviewed on

9/19/2017
Christina S
Love The Memory Box. They have been providing photo booths at our school dances and carnival for years. The services they offered us for the price was amazing. I highly recommend their service to anyone looking for a photo booth. The customer service is Five star.
---
Reviewed on

9/19/2017
Diane B
35th class reunion was an absolute blast with the Memory Box Photo Booth! Great company! I will recommend this company to our school system for future events!
---
Reviewed on

9/19/2017
John Z
The smartest thing my fellow high school class reunion committee members and I did was to hire Memory Box Photo Booths for our 35th reunion. Justin was a joy to work with, brought a wide selection of fun props, and was very engaging with everyone who couldn't wait to have their... Read More pictures taken. As any party/wedding planner knows, it's details like these that can add to the "wow factor" for any event. Attendees couldn't wait to go back in the booth a second, third, or fourth time with more friends to make lasting memories of our event. To this day, the shared pictures on our Facebook page are still getting likes and comments. We highly recommend Memory Box Photo Booths for a picture-perfect event!
---
Reviewed on

9/19/2017
The Memory Box was the perfect addition to our daughters wedding venue. Price was great and the staff was prompt, professional and the hit of the whole evening. Great owners & easy to deal with.
---
Reviewed on

9/19/2017
Memory Box was the coolest thing at our class reunion. I'm going to use them for my daughter's wedding next summer. The total experience was awesome ... I highly recommend them for ANY of your events. Thank you again Julie and Richard
---
Reviewed on

9/19/2017
Leigh Ann P
Ww booked Memory Box for our wedding and they were great! We loved the photo booth! Our guests were entertained all evening! The staff seemed to enjoy themselves and interacted with everyone! We got a great scapbook and copies of the photo strips! We will definitely recommend... Read More Memory Box to all our friends and family!
---
Reviewed on

9/19/2017
Amanda D
Your search stops here! Top of the line photo booth, photo quality and props at great a price. So many booth options and completely custom photo strips are an awesome touch. Owners and attendants were a pleasure to work with every step of the way. Will be using The Memory Box... Read More again!
---
Reviewed on

7/10/2017
Haley S
The memory box did an outstanding job at our wedding. They have the best booths and quality that we've ever seen. Our guests were entertained all night long, and the ladies working the booth were so helpful. They provided us with a scrapbook for all of our guests to fill out... Read More with their pictures, and it's so nice to have and look back on. You can also send photos straight from the booth to your phone, and view them after your event on their website. Absolutely recommend them!!
---
Reviewed on

7/10/2017
Justin D
Wow, absolutely amazing. State of the art booths, service, and the camera quality was the best I've seen. They did my wedding on Friday night and everything went flawlessly. I couldn't recommend them more to anyone for any event, you will not be disappointed.
---
Reviewed on

6/12/2017
Kate D
We recently employed Memory Box Photo Booths to supply the photo booth for our wedding and were very pleased with the quality of the images as well as the friendly and helpful attendant who ran the booth. I would definitely recommend them!
---
Reviewed on

2/25/2017
Lauren D
Wow! Rich and Julie were amazing! Not only were they professional but they were fun and engaged with your guests to create a memorable time. The props they brought made such hilarious and memorable photos! We would hands down recommend them!
---
Reviewed on

10/28/2016
Lori S
Memory Box has been at 2 events for us. The first, a school band dinner event and then our grand daughter's wedding. My first experience was excellent. The feedback from the teens and parents was nothing but positive. I have had experience with 2 other photo booth companies... Read More prior to working with Memory Box. The difference is this: the quality. If you are adding a photo booth to your event you want a quality picture to send home with your guest as a keepsake. It's also imperative to have a trained staff who are not only knowledgeable about their equipment but they must engage the guests. I have had this experience 2 times with the Memory Box. The props they supply were tailored to the events, not sure if they ordered or created the band props, but they were perfect! The wedding reception props were cute, fun, appropriate and clean and not worn. The guests could not get enough. They had two people on site to help keep our guests having fun and were available to help if needed. The photo background was perfect and I think my grand daughter was able to choose it. The best part was they had a gif machine. Omg. It was hilarious! Guests can still go back to the Memory Box website and enjoy them, save them and share them along with the pictures. Did I mention they custom made a scrapbook for the bride and groom to have a copy of each picture? The person at the photo booth made a printed copy of each picture and placed it in the book. What a nice keepsake! We were able to write a little note along with it. Much nicer than some of the guestbook ideas because the photos capture the mood. Imagine looking back after a year, five, ten. The overall experience with this company is fantastic. Obviously they love what they do because their passion shows in their professionalism, communication, product and service. I highly recommend them and honestly can't say enough about the company.
---
Reviewed on

10/25/2016
Melissa M
We had the tower booth at our wedding and it was perfect! The owners, Richard and Julie, are a pleasure to work with and the attendants, Eddie and Dan, were amazing! I love the photo strip scrapbook that we received as well! We will definitely use this company again for future... Read More photo booth needs! Couldn't be happier!
---
Reviewed on

10/17/2016
Pharen S
The Memory Box blows every other photo booth away! From their props to their reps, absolutely outstanding!! They BEST props I've seen. Such a great selection. They were prompt & ready to go at the exact time they said they would be. They have multiple packages to choose... Read More from, so I makes it easy to have a photo booth for any budget & multiple occasions. We remembered them from a wedding my husband & I attended. When my brother was planning his wedding & said he'd like a photo booth, there was no one else I wanted for the job! Fully satisfied & would recommend to my friends & family in a heartbeat!
---
Meet The Owner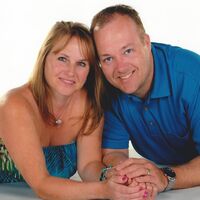 Richard & Julie Skyles
It all started in 2012, at a family members wedding, when we experienced how much genuine fun a photo booth brought to the event. We were so intrigued by it that we decided to research the business for ourselves. Almost one year later, we had our first booth and we haven't stopped bringing fun to weddings and other events in southeast Michigan ever since! Professionalism, combined with the use of the finest equipment (and our props are pretty awesome too!), ensures that we provide our clients and their guests the best photo booth experience possible!