Home

Metropolitan Plant and Flower Exchange
About this Vendor
If It's Done With Plants or Flowers... We Do It!
It is our ambition to create a day as special as you. We will create the perfect floral ambiance for your magical day. We offer floral design services for the church, reception and more to make your special day one you will always remember. Call us today to set up an appointment!
Details
Aisle Decorations, Centerpieces, Flower Girl Baskets, Vases, Chuppah, Wedding Arch, Decorations + Accents, Bouquet Wraps, Bouquets, Boutonnieres, Corsages, Flower Alternatives, Flower Delivery + Setup, Flower Arrangements
Contact Info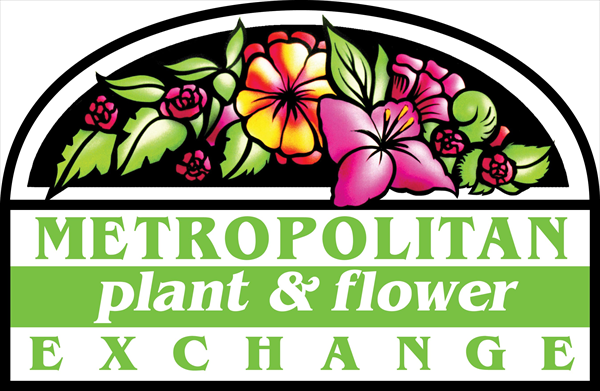 2125 Fletcher Avenue, Fort Lee, NJ
Serving Tri-State Area
Unlike any other!
Reviewed on

3/30/2014
Cori B
We chose MP&FE for our wedding day floral arrangements/bouquets after searching local florists in the area. We were married on 2/22/14, and Elyse took care of us like NO OTHER. I would wholeheartedly recommend this vendor for wedding needs. During our search for flower vendors, we came across a lot of negative experiences due to the seemingly strange requests we had for bouquets, as well as our budget. We finally went in to meet with Elyse at the Metropolitan Plant & Flower Exchange, and she calmed our nerves and worked amazingly with us to create our vision right away. Elyse was extremely responsive by e-mail or phone when needed, and made sure everything was perfect for the day of. She even reassured us that our vision was far from "strange" and she could do it with no problems. The wedding day came, and the flowers were delivered with no issues. I even got a letter from Elyse congratulating us as well as explaining that she created two bouquets for me due to the lack of a certain flower (due to extended winter). She completely amazed us with her attention to detail, as well as her clear determination to ensure we had am amazing day with no hiccups. I 100% recommend this vendor for wedding flowers, and will be using them for any floral needs in the future. Thank you thank you thank you!
---
Thrilled!
Reviewed on

1/02/2014
Pamela D
I was absolutely thrilled with our wedding flowers! After meeting with a smaller florist, I am so happy I went with (larger) Metropolitan. I worked with Elyse, who immediately knew what I was looking for in terms of my 'vision' for the look and feel. Initially, we were way outside of our budget but she was able to make adjustments to come within our range and I couldn't have been happier with how everything came out. The centerpieces and bouquets were quite simply, stunning. I couldn't have asked for a better experience and recommend them to anyone.
---
Couldn't be better
Reviewed on

12/07/2013
Sara P
The flowers were beautiful and the price was very affordable. Good chice
---
Beautiful Florist!!
Reviewed on

7/13/2015
Candace T
Wow!! I had gone through many florists before booking Metropolitan and I just knew they would be amazing! We dealt with Elyse who knew exactly what I was looking for! I had sent pictures to other florists and they would send me something that looked completely different - when I showed Elyse what we wanted for our centerpieces she hit it right on point and made them so beautiful! Everyone did not stop raving about them - the flowers were blooming and just made our reception look beautiful! My bouquet was a cascade and it was absolutely breathtaking and the my bridesmaids' bouquets were gorgeous too! The delivery on that day was earlier and everything was on time! I would definitely be using Metro again in the future!
---
Vanessa was perfection to work with!!!
Reviewed on

5/26/2015
I worked with Vanessa on the flowers for my wedding at the Palace in Somerset on May 23rd and she knocked it out of the park. She is super nice and friendly and even better she knows her stuff. She gave me so many creative ideas and ways to keep costs in my budget. We did three different center pieces, high, low and a floating flowers and candles and they all looked amazing. The flowers were gorgeous and exactly what I wanted. The bridesmaid has red rose boutquets and the color was so vibrant it just pops in every picture. I was nudging my husband during the ceremony to point out how pretty the flowers were on the altar lol. I just loved everything. I couldn't have asked for a better florist and she made it so easy for me. Great job Vanessa- and thank you!!
---
Gorgeous Flowers
Reviewed on

5/04/2015
dana g
We went to Metropolitan for our Wedding flowers, and could not have been happier. Vanessa worked with us from start to finish and she was wonderful with capturing the vision we had in mind for the big day. From my bouquet, floor baskets, centerpieces, candles and rentals, everything was stunning! The quality and professionalism displayed by Vanessa in my eyes can't be beat. We would absolutely recommend Metropolitan, and use them again for future events. Thank you Vanessa!
---
Beautiful flowers and top-notch service
Reviewed on

4/25/2015
Siobhan C
We used Metropolitan Plant & Flower Exchange for the flowers for our wedding. What a good choice! Everything went so smoothly! Vanessa V. was knowledgeable and fantastic to work with. Easy-going and attentive, she was always patient with me as we worked through the most beautiful choices within my budget for flowers. She also picked out such elegant arrangements for our big day and anticipated my every need.
---
The BEST!
Reviewed on

4/23/2015
Tess S
Elyse Kotch and her team at Metropolitan Plant & Flower Exchange (Fort Lee) did an AMAZINGLY BEAUTIFUL job for our wedding day. We had a small wedding, but still wanted a good amount of flowers. We needed something elegant but not overboard given the intimate setting, and Elyse did a perfect job. Elyse never made us feel like we weren't worth it or important just because we were having a small wedding. Furthermore, what I really appreciated was that Elyse arranged for us to see sample table settings and bouquets months before our wedding, which really gave us a better idea of how everything would look. It was funny because Elyse put together exactly what I asked, and I realized at that time that the arrangements weren't exactly right -- which was no fault of Elyse, but mine. I was so happy that I got to figure this out during the sample day and not on the wedding day! I will tell you that most florists do not do samples, from what I found, so I really appreciated that Elyse did this for us. We reworked what we had in mind for the wedding, and it all came together flawlessly. Plus, Elyse gave her expert advice every step of the way, which made me feel like we were in good hands. On the wedding day, all of the flower arrangements arrived early, and everything looked just perfect. Thank you so much Elyse and to everyone at Metropolitan! I'll be wishing you the best!!
---
Elyse is a gem!
Reviewed on

12/29/2014
Tracy M
I was 110% satisfied with Metropolitan's service and would order from them again in a heartbeat. When reviewing florists for the wedding, I thought it would be challenging because I knew how pricy real flowers can be... and well, I didn't care TOO much about flowers that would die in a couple of days. Nonetheless, my husband and I wanted flowers that would compliment our venue and look sophisticated. We scheduled an appointment with Metropolitan and met with Elyse. (Fort Lee is the only location that does events like weddings!) Elyse was very professional and a delight to work with! With a little direction, she was able to pin down the exact look we were going for. She also gave us candid feedback and was very accommodating with our budget. After our first meeting, we scheduled another appointment to see some samples (for FREE!). The samples were amazing and we fine-tuned our arrangements. Elyse was very patient with us and seeing the samples in person confirmed our decision to move forward with Metropolitan. On the day of the wedding, the flowers arrived on time and they came exactly as planned. Beautiful work Metropolitan! You helped contribute to our wonderful day and we THANK YOU! Can't wait to use you again in the future!
---
Look no further! Vanessa is amazing!
Reviewed on

12/23/2014
Deirdre N
My flowers were absolutely gorgeous! Exactly how I envisioned them! My husband and I were married November 28, 2014. I worked with Vanessa and she was terrific! She went above and beyond making samples twice until they were close to what I wanted but I have to say she got them 100% correct the day of my wedding. Exactly what I wanted! During the planning process my husband said he didn't want to spend a lot of money on flowers because he & I could not remember what the flowers looked like at any of our friend's weddings! However, I can assure you everyone remembered my flowers and are still talking about them. In fact all the table arrangements were taken home by guests because they were so gorgeous no one wanted them to go to waste! The nice part was that my flowers were reasonably priced. We didn't get the run around! If anything they gave us more for our money then what I had originally expected! Vanessa was so amazing & sweet to work with she made signing the contract easy. (Also, they don't require a huge deposit) I have been told by many of my guests the flowers were the nicest they have ever seen before! I truly believe they were the most stunning flowers I have ever seen! They showed up on time to 3 locations & the order was perfect! A+ Vanessa is awesome! Do not look elsewhere! You won't be disappointed!
---
Best Wedding Day Arrangements and Amazing Price!!!
Reviewed on

10/30/2014
MP&FE provided reasonable pricing for top quality service. Elyse and her staff created a large array of exquisite floral arrangements that gave the perfect touch to our wedding day. Each piece from the corsages to the center pieces were elegant yet artistically unique. If there is one part of our wedding day that our guests will always remember it is the ambiance provided by these amazing pieces. We were also fortunate to see Elyse on the day of our wedding as she was delicately placing flower arrangements on our cake. We could not be thankful enough that we chose Metropolitan Plant and Flower Exchange.
---
AMAZING!
Reviewed on

10/29/2014
Danielle D
I worked with Vanessa at Metro for my wedding flowers (wedding date 10/24/14). We discussed my ideas and she helped with ideas of her own both in person and via email (when I would come up with something to add or change). I loved my trail flowers and seeing them come to life in full form at the wedding was truly more than I had ever expected. My flowers were just as I had hoped, even better in fact, and they were different than your typical wedding flowers. I got so many compliments and people couldn't wait to take my centerpieces home. Vanessa took my vision and made it a reality. THANKS!
---
Beautiful flowers!
Reviewed on

10/21/2014
Killeen G
Vanessa at Metropolitan Flower Exchange did an amazing job with the flowers for my wedding. I loved the bouquets and arrangements when we went in to see the samples, but they were even more beautiful on the day of. I couldn't have asked for anything better! Vanessa was very easy to work with and very flexible with any changes I had throughout the process. The flowers not only were beautiful, but were so fresh that everyone who took a centerpiece home was able to enjoy them for a long time. When working with a florist, I would look at wholesale websites for vases or extras as they can be found much less expensive online, but I can't complain about anything regarding my experience with Metropolitan Flower Exchange. I definitely recommend them!
---
Loved everything about it!
Reviewed on

10/16/2014
Anna J
The second I met Vanessa, I felt like I knew her forever! She was so easy to work with and executed all of my ideas perfectly. She is so creative and is very good at her job. The flowers looked absolutely amazing and I am still getting compliments on them today. I was a little worried about going over budget since I had 30 tables so Vanessa came up with such a cute budget friendly idea where we did half of the tables with flower centerpieces and the other half with floating candles. Everything looked gorgeous! I would highly recommend using them for your wedding!
---
Highly recommend !
Reviewed on

10/12/2014
Stephanie S
I used Metropolitan House of Flowers for my wedding on October 11, 2014. I worked with Vanessa and all I can say is I am beyond happy with all of my flowers. All of the flowers were exactly what we had chosen and our centerpieces at our reception were just like the sample that Vanessa has put together for us. she was extremely helpful with choosing flowers and making recommendations. I live in Staten Island and my reception wAs in Nj.Delivery to all locations was on time and all of our flowers arrived neat and organized with labels for people. I would definitely use them again for any event.
---
Simply The Best!
Reviewed on

9/15/2014
Stacey G
I had the absolute best experience working with Metro for my wedding in August. This was the one aspect that I was never stressing out about and that is all thanks to Vanessa. She is awesome to work with, friendly, accommodating, and upfront with all costs. I made a few changes along the way with no problems and she always got back to me quickly. I was having my wedding in South Jersey and they had no problem delivering everything down there. The day of my wedding, all of my bouquets and reception arrangements arrived on time and were set up just how I wanted. Everything looked more beautiful than I had envisioned. I highly recommend this vendor for all of your flower needs. I will definitely be using them in the future.
---
Beautiful Work!
Reviewed on

6/21/2014
Cassandra C
Vanessa was absolutely great to work with! From the beginning, she knew exactly what i was looking for and was able to create it perfectly for the trial. Vanessa was always easy to reach through email and was able to quickly make any changes needed. When I got the flowers on the day of my wedding they were even more incredible. My bouquet was more than i could have ever dreamed of. Everything was perfect! I would recommend them to anyone!
---
Metropolitan and Elyse were amazing!
Reviewed on

9/18/2013
Natalie Y
I was very happy with Metropolitan. I worked with Elyse and she really understood what I wanted and definitely delivered it perfectly. The centerpieces were beautiful!! I also loved my bouquet, as well as my bridesmaids bouquets. Everything was delivered on time and in perfect condition. I would definitely recommend Metropolitan and Elyse!! I will be using them for all my future celebrations :)
---
Beautiful and fare priced
Reviewed on

8/07/2013
Elizabeth F
I sat with a floral expert for 2 hours making decisions about every flower at the wedding. She was patient and helpful. She gave suggestions for how to save money. The flowers were elegant and everything that we discussed was delivered to our venue.
---
Excellent all around
Reviewed on

7/07/2013
Erika O
Elyse at Metropolitan Plant and Flower Exchange was everything we could have hoped for in a flower vendor. She was able to give us competitive prices, of course, but beyond that she was a total expert and knew what we wanted and needed before we were aware of it. She was able to answer all of our questions, and she used her artistic flair to make our flowers memorable and elegant. My mother was very insistent on a certain type of bridal bouquet, and Elyse was able to take her ideas and make them real. Elyse was always flexible and accommodating, and was able to change things even to the last minute. It's clear that she loves flowers, and it was a pleasure working with this company. :-)
---
Great Job
Reviewed on

6/28/2013
Kristen M
We met with Elyse at Metro and after she got an idea of what we wanted we went back a few weeks later to see samples. We played with the samples until it was exactly what we wanted. The day of the wedding, the flowers were exactly how the samples were! They looked amazing and EVERYONE loved them. Great job!
---
Beautiful Flowers
Reviewed on

4/02/2013
Bethann C
Elyse was awesome to work with and did everything to stay within our budget for our table arrangements.
---
Gorgeous Wedding Flowers!
Reviewed on

12/24/2012
Johanna M
Yumila at Metropolitan did such an amazing job on my wedding flowers! She is so sweet and helpful and has an amazing eye for making flower arrangements look incredible. I had a couple of changes to my centerpieces and Yumila was able to roll with it and make any adjustments that I wanted. She is also open ti thinking outside the box, I wanted artichokes in my centerpices and she allowed me to supply my own to save a little money. My wedding was the week of Hurricane Sandy and even though the usual Metropolitan wedding location lost power they were able to move to another location tp make all my flower arrangments. Everything turned out so beautifully and I would highly recommend Yumila!
---
My Flower Were Gorgeous!
Reviewed on

11/13/2012
Kathryn W
Elyse did such an amazing job! The second I walked in to our meeting where she put some samples together I almost started crying. They were more beautiful than I could imagine! My flowers were gorgeous and fresh and the price was in our budget too! Everything was perfect! We recommend!
---
Absolutely Stunning!!
Reviewed on

9/26/2012
Jacqueline S
My flowers were beautiful!! They lasted the entire day and were stunning!! Angela did such a great job on everything!!
---
Send Message