Home

Mia Bridal Couture
About this Vendor
Comfortable Couture
With the modern and elegant bride in mind, Mia Bridal Couture presents a refreshing collection of wedding gowns from distinct couture designers. Our boutique pairs exceptional service with market intelligence to provide you a personable experience, unique in every way.
Details
Wedding Dresses, Dresses, Bridal Stylists, Fashion Services, Fashion
Contact Info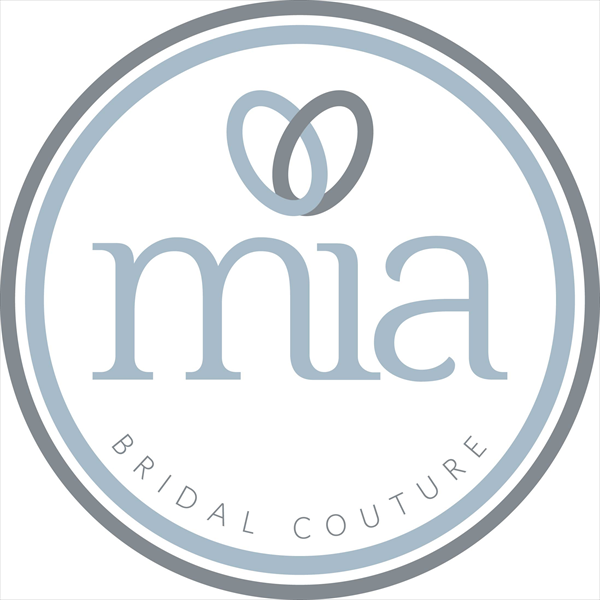 Complete ease and fantastic service
Reviewed on

6/09/2014
Priscilla R
From the moment I walked in, everyone was sweet and accommodating to my party. My consultant , Lauren, helped me try on various designs and listened to what my idea of a dream dress would be. Needless to say after trying on numerous dresses and going to another salon, I found my... Read More dream dress at Mia and could not be happier! I got everything I was looking for and received the best service! I highly recommend going to this salon, for the experience and beautiful gown selections.
---
Wonderful Experience!
Reviewed on

5/27/2014
Lyndsay N
This was the last boutique of a total of 5 I went to within 24 hrs, suffice to say I was very overwhelmed before I stepped into Mia. The minute I walked into the beautiful, glamorous store I began to relax and enjoy the experience. Brittany was my consultant and she was... Read More wonderful to work with. She showed me around the store and put me at ease. She was laid back and not too pushy. It was a busy day but all her attention was on me. I ended up purchasing one of the last dresses I tried on! Brittany followed up with me after the appointment and she was very informative and guided us through the next process of purchasing the dress. I spoke with a couple other gals as well and they were just as helpful. I couldn't of dreamed of a better experience. If you are in Houston I would highly recommend Mia Bridal Couture!
---
Amazing!
Reviewed on

9/21/2013
Jordan D
My experience with Mia Bridal was amazing. They were so very helpful and even ordering a gown into the shop for me. I could not have had a more wonderful experience! I ended up finding the perfect dress :)
---
Reviewed on

1/03/2017
Stephanie S
I highly recommend!! This was the 4th bridal salon I went to and I could tell right away how professional they were. Samantha greeted us at the door, then we went through a check list of what I wanted and we looked at all of the dresses. She was so helpful and made sure I... Read More stayed within my budget. I loved talking to her in the dressing room too and she made me feel completely comfortable. Sometimes this process is very overwhelming so it helps to be with someone who is easy to talk to. I ended up saying yes to the dress here and I could not be more excited! Thanks so much to Samantha from Mia Couture!
---
Reviewed on

12/21/2016
Melissa M
I had a great experience at Mia Bridal Couture. From the second I got there till the moment I left I was treated with nothing but kindness. Sarah was my consultant and she was super sweet and helpful. She helped me to find the perfect dress, and I definitely recommend Mia Bridal... Read More Couture to every bride-to-be.
---
Reviewed on

12/14/2016
Christina V
I am convinced it was fate that brought me to Mia Bridal Couture. I was stuck between two dresses and I could not decide between either of them even if my life depended on it. Then I kept seeing an ad for Pronovias on my Facebook newsfeed and I thought that was odd since I... Read More never looked at or tried on Pronovias before, but I loved the lace appliqué and illusion design in the photo and decided to explore the designer. I browsed the website and fell in love with an Atelier Pronovias dress, but then my next obstacle was to find a bridal salon that carried this couture line in Houston. Only two salons popped up on the location finder in Texas - zero in Houston, but I was determined. I called Mia Bridal Couture and not only did they carry the line, but they did have the dress to try on! I made an appointment with ease and I was lucky to have Sarah as my consultant. She understood me even through my indecisiveness and I never felt pressured. I ended up saying yes to the dress at Mia! The boutique is beautiful and there are big windows so you can get great natural lighting. I loved everything about my experience at Mia so far and I can't wait to get my dress in a few months!
---
Reviewed on

9/18/2016
Rina B
I loved working with Rachel and team at Mia to help find my perfect dress. I spent months searching for the dress and instantly knew when I tried on my dress at Mia. I really loved working with them and finding my dress was the highlight of wedding planning .
---
Reviewed on

9/01/2016
Rachel F
Words can't begin to express how thankful I am for all of the help from the ladies at Mia Bridal! Prior to visiting Mia Bridal, I thought that I had found "the dress" at another store earlier that day. However, I already had my appointment booked and eight girls in town for... Read More dress shopping so we still went anyway. I was very honest and upfront with Rachel (consultant I was paired with) and informed her that I already found the dress at another location. SHE WAS SO NICE and still treated me as though I had not said any of those words to her! She asked for the designer name and style so she could get a better understanding of what look I was going for in a wedding dress. She let all of my bridesmaids (I had an obnoxious amount of people with me) pick out a dress that they thought I would like. Not once was she flustered or overwhelmed by it either. I told her my budget and after a few minutes of browsing through some owns, she was helping get dressed in the first dress. It didn't give me any extra feelings and my family and friends also agreed. However, the second gown she had me try on stopped my world. I utterly had no words and was shocked. I stood in the dressing room for a few minutes because I knew that I wanted that dress for my wedding day now and was afraid to go show everyone and get mass amounts of feedback. Finally, I could hear my mom and friends outside beckoning for me to come out already. I walked out and no one said anything. Literally no words from anyone for a solid fifteen seconds. I had a 12 people with me total and no one was talking for the very first time all day. Everyone was too nervous to tell me that the second dress Rachel had me try on (the one she actually picked out for me) was really the dress they envisioned me walking down the aisle in at my wedding. Needless to say, happy tears started flowing and champagne was poured within the next five minutes. I truly can't say enough positive things about this place. Not only do they carry a wide range of gowns and designers, but they truly do CARE and want you to feel amazing in the dress of your dreams! I also purchased my veil here that same day! They have lovely options. If you're a bride to be, book an appointment here!!! I drove in from Austin based off recommendations from my wedding planner and it was so worth it! THANK YOU RACHEL!!!!
---
Reviewed on

8/31/2016
Megan D
I loved my experience at Mia Bridal Couture! It has a great atmosphere, boutique-style, but with lots of options. Two of my friends found their dresses there, so I couldn't wait to go when it was my turn! Tina helped all of us find our perfect dress!
---
Reviewed on

8/24/2016
Taylor
I originally found my Rita Vinieris gown at Kleinfeld's in New York City but wanted to try it at home in Houston. From saying yes, to getting the gown in and ordering the veil, Mia was easy to work with! The salon was pretty and peaceful and made our appointments fun! And we got... Read More champagne when I said yes to the dress. Definitely a great experience.
---
Reviewed on

8/16/2016
Sarah R
Absolutely loved my experience at Mia! This boutique has the best selection of gowns and the consultants are so sweet. I adored Rachel! She did a great job coaching me throughout the process and providing real honest feedback. Not to mention, the store is gorgeous! I brought... Read More three of my sisters and my mom with me and we had a blast! I would highly recommend Mia Bridal and Rachel to anyone looking to find THE dress. Thanks again Mia for the pleasant experience!
---
Reviewed on

7/29/2016
Emily C
I've had such an amazing experience with Mia!! My bridal consultant, Rachel, was the best!! She made sure that I found the perfect dress and worked with me and the designer to make a few small changes (like cloth buttons instead of crystal). Rachel keeps me updated on my dress... Read More and I cannot wait to try it on when it arrives in October!! I've loved my experience and would recommend Mia to close friends getting married!!
---
Reviewed on

7/13/2016
Kathryn J
Good amount of dresses to choose from without being overwhelming. I would make sure Mia's price range is within your budget because you might fall in love with a dress that is more than you would like to spend. Mia Couture had the best customer service of any other bridal... Read More salons I went to, and I would recommend them to anyone! They were not pushy at all. In fact they even looked at pictures of dresses I found at other stores to help me make an objective decision. They were fabulous!
---
Reviewed on

5/05/2016
Allison B
The bridal consultants at Mia Bridal are the best in Houston, from my experience. They are patient, easy going, friendly and were wonderful not only to me but also my family and friends who were there for shopping support! It was a wonderful experience, including the champagne... Read More toast when I purchased my dress!
---
Reviewed on

3/30/2016
Very highly recommended!! With the help of Tina, my consultant, and Mia Bridal Couture, I had the experience I have always dreamed of! Thank you for making this moment one I will always remember!! :-)
---
Reviewed on

3/05/2016
Rose T
I had a great experience at Mia Bridal Couture! I went to three other bridal salons and finally found my dress! Tina was my bridal consultant and she was the best! She was very knowledgeable and helpful and worked within my budget. She allowed me to try on as many gowns as... Read More I liked. I felt comfortable throughout the entire appointment. There was a nice selection of fashionable and well constructed gowns from various price points. I enjoyed my appt here and can't wait until my dress arrives!
---
Reviewed on

3/01/2016
Virginia F
Wonderful experience. All of the staff was very helpful and supportive! My consultant, Rachel was amazing! She made me feel special and beautiful throughout my entire experience!
---
Reviewed on

2/20/2016
Megan P
The only time the sales girl smiled was when she said we should Goto the other store and get the first one. They didn't offer us anything to drink they just had water out. The energy in the store was dry, no one seemed happy or excited about the dresses. We've been to... Read More another store where they were so nice, offered champagne, we're excited about the dresses at the other store. Also the dresses are very matronly, covering up and not edgy or modern.
---
Reviewed on

11/18/2015
Gloria S
I visited this salon twice. Once with a friend and a second time with my mother and sister. I visited 10 salons in San Francisco and Houston so I had the unique opportunity to experience multiple salons and what they have to offer. Mia bridal is a smaller salon but has a very... Read More good selection. I think the best part of this salon is their staff. They are not pushy and understand that you need to look before you make a decision. I worked with Sarah and she was a pleasure to work with. She was super sweet, patient and had great input. She even realized something I had not which is the fact that I liked very different gowns and was having a hard time deciding mainly because I was fixated on the fit and not paying attention to the details and design of the gown and whether these details were for me or not and I think realizing this was ultimately what helped me decide on my gown. I ended not buying my gown at this salon but it was not due to any issues with the salon or the staff, I actually wished I was able to buy a gown from Sarah. I would recommend this salon to Houston brides looking for a special gown and great customer care.
---
June wedding
Reviewed on

10/29/2015
Mia Bridal had the best selection of bridal gowns in town! My daughter and I went to several other bridal salons and ended up selecting the wedding dress here! Mia Bridal is willing to work with you and the staff is very knowledgeable.
---
Staff is knowledgable, friendly, and professional
Reviewed on

10/29/2015
Thank you MIA for being so helpful. I enjoyed the experience and advice of the expert consultants! I will be doing business again with Mia!
---
Amazing gowns and service
Reviewed on

10/29/2015
Kim L
I couldn't be happier with my experience at Mia. On top of the one of a kind selection of gowns, the service can't be beaten. After my appointment, I didn't feel the need to go anywhere else.
---
Best Service
Reviewed on

10/29/2015
Great selection of beautiful dresses. Look for Tina! She's great and very knowledgeable. She will find you the perfect dress even if they don't have it in the store
---
Reviewed on

10/29/2015
Brandie K
Wow! What a wonderful experience at Mia! My consultant was so helpful and genuinely interested in me finding my perfect dress, which I did! I can't wait for my gown to arrive in April.
---
Dream Dress!
Reviewed on

10/28/2015
Nicole Christine B
I went to a handful of bridal salons in the Houston area and kept coming back to Mia Bridal. Tina, my bridal consultant, truly has "the eye" for fashion. Before I met Tina I truthfully was a discouraged bride and almost lost hope in finding "the dress". Budget was not a concern... Read More so I kept an open mind and she really listened to my needs. Mia Bridal Couture had such a beautiful collection of dresses of high quality and fashion forward designers. I ultimately chose a Pronovias Altier and it was honestly a show stopper! From head to toe Tina "styled me" and my look was truly unique to my taste and exactly perfect. I also chose my veil (which they increased the length for me) and a tiara headpiece. Mia Bridal Couture had elegant accessories to choose from. A modest bride too, I truly have to thank this salon and Tina for being so wonderful to me. I recommend them 110%. Nicole Brende
---
Use our messaging tool to connect with vendors anytime, anywhere. Stay organized, all in one place.