Home

Mia Bridal Couture
About this Vendor
Comfortable Couture
With the modern and elegant bride in mind, Mia Bridal Couture presents a refreshing collection of wedding gowns from distinct couture designers. Our boutique pairs exceptional service with market intelligence to provide you a personable experience, unique in every way.
Details
Wedding Dresses, Dresses, Fashion
Contact Info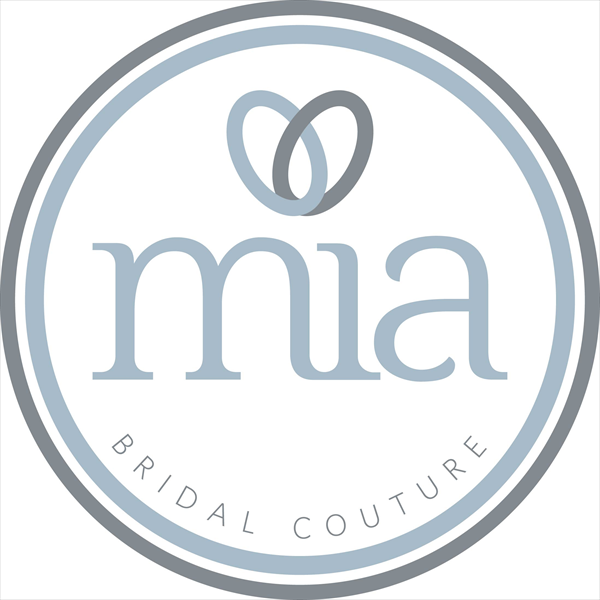 2509 River Oaks Blvd. , Houston, TX
Complete ease and fantastic service
Reviewed on

6/09/2014
Priscilla R
From the moment I walked in, everyone was sweet and accommodating to my party. My consultant , Lauren, helped me try on various designs and listened to what my idea of a dream dress would be. Needless to say after trying on numerous dresses and going to another salon, I found my... Read More dream dress at Mia and could not be happier! I got everything I was looking for and received the best service! I highly recommend going to this salon, for the experience and beautiful gown selections.
---
Wonderful Experience!
Reviewed on

5/27/2014
Lyndsay N
This was the last boutique of a total of 5 I went to within 24 hrs, suffice to say I was very overwhelmed before I stepped into Mia. The minute I walked into the beautiful, glamorous store I began to relax and enjoy the experience. Brittany was my consultant and she was... Read More wonderful to work with. She showed me around the store and put me at ease. She was laid back and not too pushy. It was a busy day but all her attention was on me. I ended up purchasing one of the last dresses I tried on! Brittany followed up with me after the appointment and she was very informative and guided us through the next process of purchasing the dress. I spoke with a couple other gals as well and they were just as helpful. I couldn't of dreamed of a better experience. If you are in Houston I would highly recommend Mia Bridal Couture!
---
Amazing!
Reviewed on

9/21/2013
Jordan D
My experience with Mia Bridal was amazing. They were so very helpful and even ordering a gown into the shop for me. I could not have had a more wonderful experience! I ended up finding the perfect dress :)
---
Reviewed on

3/30/2016
Very highly recommended!! With the help of Tina, my consultant, and Mia Bridal Couture, I had the experience I have always dreamed of! Thank you for making this moment one I will always remember!! :-)
---
Reviewed on

3/05/2016
Rose T
I had a great experience at Mia Bridal Couture! I went to three other bridal salons and finally found my dress! Tina was my bridal consultant and she was the best! She was very knowledgeable and helpful and worked within my budget. She allowed me to try on as many gowns as... Read More I liked. I felt comfortable throughout the entire appointment. There was a nice selection of fashionable and well constructed gowns from various price points. I enjoyed my appt here and can't wait until my dress arrives!
---
Reviewed on

3/01/2016
Virginia F
Wonderful experience. All of the staff was very helpful and supportive! My consultant, Rachel was amazing! She made me feel special and beautiful throughout my entire experience!
---
Reviewed on

2/20/2016
Megan P
The only time the sales girl smiled was when she said we should Goto the other store and get the first one. They didn't offer us anything to drink they just had water out. The energy in the store was dry, no one seemed happy or excited about the dresses. We've been to... Read More another store where they were so nice, offered champagne, we're excited about the dresses at the other store. Also the dresses are very matronly, covering up and not edgy or modern.
---
Reviewed on

11/18/2015
Gloria S
I visited this salon twice. Once with a friend and a second time with my mother and sister. I visited 10 salons in San Francisco and Houston so I had the unique opportunity to experience multiple salons and what they have to offer. Mia bridal is a smaller salon but has a very... Read More good selection. I think the best part of this salon is their staff. They are not pushy and understand that you need to look before you make a decision. I worked with Sarah and she was a pleasure to work with. She was super sweet, patient and had great input. She even realized something I had not which is the fact that I liked very different gowns and was having a hard time deciding mainly because I was fixated on the fit and not paying attention to the details and design of the gown and whether these details were for me or not and I think realizing this was ultimately what helped me decide on my gown. I ended not buying my gown at this salon but it was not due to any issues with the salon or the staff, I actually wished I was able to buy a gown from Sarah. I would recommend this salon to Houston brides looking for a special gown and great customer care.
---
June wedding
Reviewed on

10/29/2015
Mia Bridal had the best selection of bridal gowns in town! My daughter and I went to several other bridal salons and ended up selecting the wedding dress here! Mia Bridal is willing to work with you and the staff is very knowledgeable.
---
Staff is knowledgable, friendly, and professional
Reviewed on

10/29/2015
Thank you MIA for being so helpful. I enjoyed the experience and advice of the expert consultants! I will be doing business again with Mia!
---
Amazing gowns and service
Reviewed on

10/29/2015
Kim L
I couldn't be happier with my experience at Mia. On top of the one of a kind selection of gowns, the service can't be beaten. After my appointment, I didn't feel the need to go anywhere else.
---
Best Service
Reviewed on

10/29/2015
Great selection of beautiful dresses. Look for Tina! She's great and very knowledgeable. She will find you the perfect dress even if they don't have it in the store
---
Reviewed on

10/29/2015
Brandie K
Wow! What a wonderful experience at Mia! My consultant was so helpful and genuinely interested in me finding my perfect dress, which I did! I can't wait for my gown to arrive in April.
---
Dream Dress!
Reviewed on

10/28/2015
Nicole Christine B
I went to a handful of bridal salons in the Houston area and kept coming back to Mia Bridal. Tina, my bridal consultant, truly has "the eye" for fashion. Before I met Tina I truthfully was a discouraged bride and almost lost hope in finding "the dress". Budget was not a concern... Read More so I kept an open mind and she really listened to my needs. Mia Bridal Couture had such a beautiful collection of dresses of high quality and fashion forward designers. I ultimately chose a Pronovias Altier and it was honestly a show stopper! From head to toe Tina "styled me" and my look was truly unique to my taste and exactly perfect. I also chose my veil (which they increased the length for me) and a tiara headpiece. Mia Bridal Couture had elegant accessories to choose from. A modest bride too, I truly have to thank this salon and Tina for being so wonderful to me. I recommend them 110%. Nicole Brende
---
Reviewed on

10/21/2015
Ashley R
Mia Bridal made me feel phenomenal on my special day. They were gracious to accommodate my rather large wedding party, and eased my anxious nerves. My wonderful consultant knew exactly what I wanted before I even figured it out myself. I have to give her the credit she deserves... Read More since it was her that actually picked the dress out. The other consultants were also there to lend a helping hand. They grabbed those tissues for happy tears when needed and were making me feel beyond beautiful with all the kind compliments. I found exactly what I was looking for at Mia Bridal and cannot wait for the day I get to wear my special dress again! Thank you Mia!!
---
Beautiful selection, great experience!
Reviewed on

9/04/2015
Laura K
I found my wedding dress at Mia, and I absolutely loved it! I had a great experience at their salon. They have a good selection of dresses in different price ranges, with a good number of styles to choose from, too. I knew what style I was looking for, but it would be a great... Read More place to start your search to try on different silhouettes. The staff was very helpful and not pushy like I experienced at other salons. They showed me options I wouldn't have thought of with my dress and were very professional and friendly. I even went back to get my veil from there. Mia is the best!
---
Perfect Dress
Reviewed on

8/09/2015
Brittney A
The staff at Mia Bridal made me feel special and let me try on many dresses until I found the perfect one. Upon finding my dress we received champagne to celebrate with. When the dress came in, the staff helped me decide on accessories and a veil. They also recommended a... Read More wonderful alteration company and gave me a discount on preserving my dress.
---
Reviewed on

7/16/2015
Erin M
While I did not end up purchasing my gown at Mia, in hindsight, I wish I had! This store and the consultants epitomize class and I don't exaggerate when I say everything the sell is beautiful and top of the line! I went in dreading my appointment because of my recent weight... Read More gain, but Lauren made me feel so at ease and knew exactly what gown styles would compliment my figure. She was so helpful and went above and beyond to help us out. I only ended up walking out without a dress because I felt everything looked so nice- I needed to think about the one that I liked most. In hindsight- this was a mistake! I bought my dress at another store because I felt pressured to make a decision, which is something that Lauren wouldn't ever have done! I highly recommend this store- the price point is higher than your average bridal shop, yes, but you're getting a first rate experience and are guaranteed your "wow" moment! Thank you, Lauren and everyone else at Mia!
---
Reviewed on

6/26/2015
Charlotte C
So happy I found my dream dress at Mia Bridal Couture! Mia was my first stop in wedding dress shopping and their service and dresses didn't compare to the other four shops I looked at. Never once was I pressured into buying a dress even with a discount if I bought the day of.... Read More From the moment I walked in I felt at ease and everyone in the shop were friendly and very accommodating. I wish I could remember the name of the girl that helped me choose my dress because she was Amazing! Can't say enough good things about Mia, I highly recommend checking them out!
---
Shop elsewhere - $5.8k dress Too SMALL
Reviewed on

1/15/2015
Alle C
If you're on the hunt for a dress that will fit, I suggest you go elsewhere. My experience with Mia Bridal and their owner Jill was horrible. I wound up having to buy a second dress from BHLDN to change into at the reception because I could barely breathe much less sit in my... Read More original dress I purchased from Mia Bridal. After 5 alterations appointments, lots of time and money, my gown barely fit and I felt uncomfortable during my entire wedding ceremony. My measurements were clearly taken inaccurately since the sample size fit with clips strapping me in and extra fabric to spare. I ordered the same size as the sample size dress, and my wedding dress wouldn't even zip at my pick-up appointment and was entirely too short and too small. The sales clerks were misinformed and told me "I'm sure the alterations person can make it work." That's not what a bride wants to hear. They also tried to coax me into putting on my veil to try and cover the problem - the sales girls need training. Talk about a disappointment. While the owner attended one fitting appointment and offered to pitch in for only half of the alterations, which ran upwards of $900+, I did not find this to be a sufficient solution. To sum up this review, my customer experience was extremely terrible and I wound up with a less than perfect dress experience. When we requested a dress discount for our awful experience and poorly sized dress, the manager refused. Alterations did make the $5.8k+ dress wearable, but I could only stand in the dress (so unfortunately I was not able to sit during our Catholic ceremony). So glad my second dress from BHLDN worked out last minute, so I could move around our reception.
---
A SEVERE WORD OF CAUTION
Reviewed on

1/07/2015
aimee b
A SEVERE WORD OF CAUTION for any bride considering Mia Bridal Couture. We are disgusted/appalled with their lack of knowledge, judgment and professionalism. I purchased a signature designer wedding dress from a trunk show and the owner measured me herself. I did not have a... Read More corset/bra and asked about needing one. She replied, "You do not need a bra with this dress because it has boning already". The day of our wedding I wore the dress for 30 minutes when it began to sag and 45 minutes later it would not hold up. I spent our ENTIRE cocktail hour in a hotel room trying to hold the dress up. The only temporary solution was to wear a jacket on backwards! Before we cut the cake I had to change into a dress from Target that one of my bridesmaids brought. Mia Bridal did not know how to respond when I later called. I asked the owner "What have you done in this case before?" she replied, "I have no idea what to do, this never happened to me before". We showed Mia Bridal our wedding photos and asked for financial compensation. We subsequently received a formal letter through email stating "All Sales Final". The owner would not speak to us again, so we tried contacting the co-owner (who primarily works at Brickhouse Bridal). The co-owner never directly deals with brides! We hired an attorney who sent Mia Bridal a settlement letter. Mia Bridal responded with a similar answer. We stopped legal proceedings due to financial strain and ultimately received NO refund. Mia Bridal was more concerned with monetary profits than compensating a nightmare-wedding dress scenario due to the owner's lack of knowledge, judgment and professionalism.
---
nice bridal shop
Reviewed on

11/04/2014
Phoebe Y
easy to work with and a good selection.
---
The best experience!
Reviewed on

10/02/2014
Courtney G
Lauren was absolutely amazing and such a pleasure to work with. She made the experience so special. I walked in not knowing what exactly I wanted and she began pulling a few dresses then in minutes knew exactly the style I was going for. Shopping for your wedding dress should be... Read More stress free and an exciting time... Lauren made sure of this! Love Mia!
---
Great Experience
Reviewed on

8/05/2014
Heidi H
Mia provided a wonderful experience for wedding dress shopping! The girl who helped me was very knowledgable, respected my budget, and was very sweet! They also provide champagne for a toast when you pick your dress, which is a nice touch!
---
Great!.....till you pay
Reviewed on

6/17/2014
Amanda C
I went to about 6 other dress shops and they did not give us the wow experience, more like the used car salesman experience. When I came here they treated me and my family (mom and sister) well. They were not pushy and made me feel special not like a sheep being herded. They let... Read More me try on as many dresses as I would like. They also made a point to find a discount on top of the "first day discount" when you try on a dress when they realized it was a little over my budget (a lot over it really). When the dress came in they were sure to get extra crystals just incase some came off. Oh they did measure out my dress too long. They kept denying it and there was no time to have it remade. The design on the dress did not allow it to be cut and pasted to make it shorted but they did cover all the cost at alterations because of their goof on measuring when we ordered it. Their taylor Jenny Kim Couture was one of the best parts of it all. Tina was the girl at Mia that helped me through the buying process. I would recommend going through them any day over their sister store Brick House Bridal with Jackie. They were not so great.
---