Home

Mickey's Cakes & Sweets
About this Vendor
Mickey's Cakes & Sweets
Details
Cake Accessories, Cakes + Desserts
Contact Info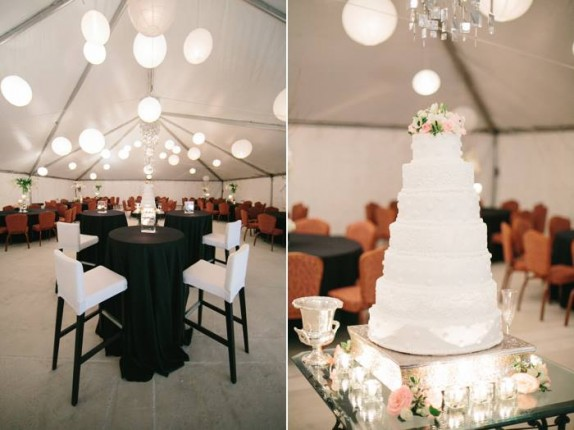 11614 Huron Lane, Suite C, Little Rock, AR
Bride
Reviewed on

6/09/2014
Jacqueline M
The cake was delicious! I got many compliments weeks after!
---
Very Yummy!!
Reviewed on

12/08/2013
Christina H
We used Mickey's for the wedding and grooms cake. It was delicious and the staff were super helpful during the tasting. They helped us decide on the size of the cakes and created our cake exactly how we imagined!! We had a layer of strawberry a layer of carrot cake and a layer of what I call chocolate heaven for the wedding cake. The grooms cake was chocolate with a delicious raspberry filling. We had so many compliments and would highly recommend them.
---
Abston/Shollmier Wedding
Reviewed on

10/04/2013
Outstanding service in assisting us pick out our cakes and the quality was amazing. Extremely fresh and our guests all asked where did the cakes come from. Great job!
---
Mickey's Wedding Cakes
Reviewed on

10/04/2013
Mickey's was very helpful with designing my cake and the set-up was seemless (I never knew they were there, besides the cake being perfectly in place). We had an outdoor wedding reception and we didn't have any problems with the cake melting or losing shape. Also, several guests complimented us on the flavor of our cake vs. other wedding cakes they tried.
---
Beautiful cake
Reviewed on

9/02/2013
Donna M
Mickey's was wonderful! I chose them because my wedding planner loved them. I brought them pictures of how I would like my wedding cake and groom's cake to look, but with a few modifications. My cakes were perfect AND delicious. They were also generous with samples, always letting me bring some home to my fiancé! This is a friendly, reliable, and wonderful place. I wouldn't go anywhere else in Little Rock.
---
Amazing!
Reviewed on

9/01/2013
Brittany G
I absolutely LOVE Mickeys! The employees were super friendly and helpful and they were awesome to work with. They were prompt, the cake was obviously the best in AR, and they did everything with a smile!! From the time we walked in their door, they made wedding planning fun and tried so hard to meet all of our needs! We love Mickeys and use them for everything now!!
---
Best cakes in town, so obvious choice for my wedding cake!
Reviewed on

8/31/2013
Alexis N
I've been a fan of Mickey's for years so when it came time to choose my cake, I knew Mickey's was my pick. The cake consulting experience was easy. They provide binders full of cake options & I picked my cake out within 20 minutes. I was so pleased with the outcome when I saw the beautiful cake at my reception. Unfortunately I only had a tiny bite at the reception but my guests raved about it. I did take the top tier home to freeze. My wedding was June 1st and I was told by many other brides that freezing the cake then eating it for the first anniversary is a nice tradition, however the cake is never very good after a year in the freezer so my husband & I decided to unfreeze our cake for his birthday, which was in late July. The cake had been frozen for about 2 months but it was still UNBELIEVABLE!!! We were amazed at how delicious it was after being in freezer for 2 months! I only wish I could have enjoyed an actual slice at the reception! But Mickey's is definitely the best place for cakes & I will continue to be an advocate for their delicious, beautiful creations!
---
Guest said "best wedding cake ever had"
Reviewed on

5/26/2013
DeeAnn W
Mickey's is a locally owned bakery in Little Rock, AR. The Presidential Library spoke highly of them! Their cakes are moist, soft, Gorgeous and delicious! Multiple guests came up to our mothers complimenting the cakes saying it was the best wedding cake they had ever had at a wedding! Most of the guests went for 3 servings! Phillip Mayfield from the Presidential Library said the groom's Razorback cake was the best looking 3D razorback cake he had ever seen! It was red velvet with cream cheese filling and buttercream icing (not made of fondant for the 3D). My cake was a 3 tier cake, buttercream texture look on the outside, with a fondant scroll design on it, and a touch of color around the bottom of the layers (Ms. Coleman, owner of Mickey's, suggestion). I had a tier of vanilla with cream cheese filling, two chocolate tiers one with cream cheese filling and the other with chocolate fudge filling. They arrive an hour before the service started to set up the cakes. They even fixed the finger swipe my neice made in the razorback cake before the ceremony began. You have to go by and try their cakes or even cupcakes! Their strawberry cupcake is melt in your mouth! and you get to choose your icing!
---
Tried & True
Reviewed on

5/26/2013
Jodi F
Yummy !!!!!
---
Bride
Reviewed on

12/06/2012
Claretta N
I ordered 2 cakes from Mickeys and they were the center of attraction at my wedding. Mickey's did an excellent job; I received very good service and the cakes were delicious
---
9/29/12
Reviewed on

10/16/2012
Kristi H
Our wedding cake and groom's cakes were beautiful and delicious (as always). Mickey's cakes are the ONLY cakes I ever order. No one does cakes like they do!
---
Delicious
Reviewed on

8/13/2012
Trish E
I did cupcakes instead of the traditional wedding cake and they were wonderful. We also did a groom's cake through them and it was so good, it just disappeared the guests absolutely loved it!! We go there for every special event that we have... holidays, birthdays, etc
---
The Best!
Reviewed on

4/12/2012
Kenya A
My cake was not only Beautiful but also very good. The cake was the best tasting cake I have had in a very long time!! They did an awesome job!
---
delicious as always
Reviewed on

3/30/2012
mallory b
nothing but good things to say about mickey's. great customer service, sweet ladies, pretty designs, lots of choices, DELICIOUS CAKE. only complaint is that i don't have some cake to eat right now!
---
We loved our cakes!
Reviewed on

1/22/2012
Leeanne Y
My cake was exactly what I wanted. It was so pretty and it tasted awesome. For my groom's cake, she drew a picture I emailed her and it looked great.
---
They made simple look stunning
Reviewed on

11/03/2011
Bernadette G
They said we were the easiest clients ever...we knew exactly what we wanted and our appointment took 15 minutes. We used their signature cake with simple buttercream icing. They wrapped raffia around the bases of the tiers and we had our florist do the topper and some small buds for each tier. It looked amazing and tasted delicious!
---
Wonderful!
Reviewed on

10/04/2011
Jessica W
Our cake was amazing! I took in a picture of what I wanted and they not only made it better, but they made it taste like heaven. Their cake is moist, and their icing is really good!
---
Cake
Reviewed on

9/30/2011
Ashley D
I ordered rinestones based on the measurments they gave me for my cake. I even took them to to Miceky's when they came in to make sure we were going to have enough. They called me the day before my wedding and told me they ran out and didn't know what to do. They fixed it the day of, but you could tell it was not of the same quality and to top it off, they sent me a bill for their misteak. Will never use them again!!
---
Moist and beautiful cake
Reviewed on

6/30/2011
Jessica B
The cake turned out BEAUTIFUL! They sat down and talked to us about what we wanted and did a great job to give us what we wanted. The "fake" layers of cake actually didn't save us THAT much money though. They delivered it and set it up. Only complaint was the day the last payment was due they called to remind us. We had forgotten (yes, our fault). So, we asked if it would be OK to put a check in the mail that say and they said no that we had to pay right then over the phone. Which wasn't that big of deal other than the point that they didn't want to work with us. They could have mailed us a statement or called earlier. But still, only small complaint.
---
Mickey's Wedding Cakes
Reviewed on

6/09/2011
Jessica H
Absolutely beautiful!! The cake was not only gorgeous, it was the best cake I have ever tasted! Very professional! All my guests commented on how beautiful and delicious the cake was.
---
I love their cake but.....
Reviewed on

6/09/2011
Devy L
I love their cake which is one reason why I chose them. They never fail on taste. However, my cake did not have the shape that it was supposed to have. Their coudln't have been a misunderstanding because I gave them a picture of the exact shape I wanted and I only changed the colors and detail. I was a little disappointed in that but overall, the cake still looked nice, tasted great. The grooms cake: we presented a challenge and they succeded. We gave them a picture for this "ninja cake" and they did it exactly like the picture, which is what we wanted. The grooms cake was a little more difficult than the bride's cake so maybe they focused more on his and left the bride's cake short.
---
need more information
Reviewed on

4/06/2011
bianca n
need to get in contact with mickey im have my wedding on may 14 2011 please need phone #
---
Exceptional Vendor!
Reviewed on

11/23/2010
Brandi E
We used Mickey's for both our bride's and groom's cake and they were both incredible! Not only did they look amazing--even better than we expected--but they were the most delicious cakes I have ever tasted!! Mickey's staff was so friendly and helpful, and very professional! Everything was on time and turned out great!
---
Send Message