Home

Milwaukee County Historical Society
Book Your Wedding with Milwaukee County Historical Society
---
A BEACH IN MILWAUKEE, WI
About Us
Milwaukee County Historical Society is a premier destination for vintage wedding ceremonies, bridal showers and reception dinners in Milwaukee, Wisconsin. Originally used as a functional bank, the 1913 main building retains its old-world charm while still having all the benefits of modern technology. This award-winning venue has both indoor and outdoor options that offer unmatched beauty for wedding celebrations.
With gilded carvings, tangled chandeliers, stately columns and wide-tiled floors, Milwaukee County Historical Society provides an artistic event space outlook. In addition, its grand staircase, mezzanine floor and balcony offer spectacular spots for photo shoots.
The Historical Center is located in the heart of downtown Milwaukee along the scenic Milwaukee River. This event space features a superb main hall, a cozy mezzanine level and a patio with beautiful views of Pére Marquette Park. The Historical Center can accommodate up to 250 guests for a sit down dinner or cocktail reception.
What You Should Know
Couples are allowed to choose their own caterer when they book the Milwaukee County Historical Society, and other amenities and services can be sourced from a large number of competitive vendors in the Milwaukee area.
Because the building is historically protected, Milwaukee County Historical Society requires couples and personal wedding planners to seek approval before affixing any decorations on the walls, floors or ceilings. Their staff will help find an appropriate solution to meet most decoration requests.
The venue is wheelchair accessible and has a parking lot available for rent. It is open to the public until 3:00 p.m., but couples and wedding planners can begin setup as early as your rental agreement specifies. Also, the historical sites and venues are usually closed during major holidays, but are open when holidays do not specifically fall on the weekend. Therefore, weddings the Sunday before Memorial Day or the weekend before Independence Day are popular.
Extra Perks
Milwaukee County Historical Society offers a guided tour of the property upon request. During the tour, couples and wedding planners are given the necessary guidelines and list of preferred vendors to facilitate the success of the ceremony. Other notable add-ons provided by Milwaukee County Historical Society include:
Unique dance floor in bank vaults
Museum galleries
Outdoor lighting
From the Vendor
Milwaukee County Historical Society
The Milwaukee County Historical Society offers an elegant experience in a fully restored historical bank building in the heart of downtown Milwaukee. Enjoy views of the Milwaukee River and downtown skyline, dance in the bank's vault, and make your day a truly historic event! Request a Tour Today!
Amenities + Details
Amenities
Handicap Accessible

Indoor

Outdoor - Not Covered

Reception Area
For more details about amenities, please message the Venue.
Waterfront, Museum, Historic Venue
Contact Info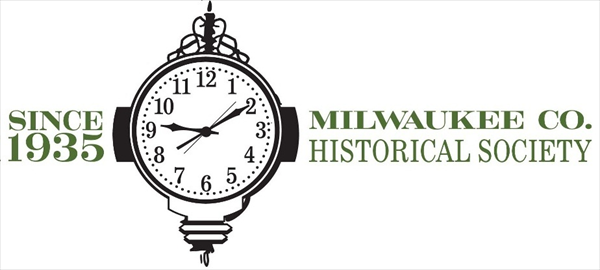 Reviewed on

8/27/2017
Carol S
The MCHS was such a perfect venue for us. The building is absolutely gorgeous and the staff, especially Amanda, were great to work with. Amanda was very helpful in the planning process. We met with her about a month before our wedding to go over final details and she offered... Read More some great insight and tips. We received many compliments from guests about the venue. Would highly recommend to anyone!
---
Reviewed on

10/02/2017
Gina R
The MCHS made our reception venue dreams come true! From the moment we toured the building, we knew we wanted to host our reception in this space. The staff, especially Amanda, is fantastic to work with and very accommodating. Amanda works with you every step of the way and is... Read More always willing to answer your questions. A huge plus to this venue is that you can have access to the upstairs and downstairs portions of the facility, as well as the outdoor, patio area. It was so nice to utilize so much space and we loved that dinner and dancing could be hosted in separate areas - in a way it gives guests a full tour of the building! We had plenty of space for our 175 guests. Beautiful space for a beautiful and one in a lifetime night!
---
Reviewed on

8/17/2017
Tara T
The Historical Society was an awesome wedding venue and I highly recommend it!!! My 7/29/2017 wedding was about 110 people and the space was perfect. The downtown location was super convenient and the management was easy to work with.
---
Reviewed on

8/30/2017
Tim M
Beautiful venue! Easy to work with and wonderful staff. HIGHLY recommend!
---
Reviewed on

10/04/2016
Andrew K
Beautiful venue and very helpful staff. We had our ceremony on site too which was lovely. Our guests loved being able to walk around the museum and the flow from dinner upstairs to dancing and desserts down stairs worked really well! Our guests stayed mostly at the Hyatt hotel... Read More which is just across the street so can't beat that!
---
Reviewed on

9/07/2016
Anna S
We had a wonderful experience having our wedding at MCHS. I had originally planned for my ceremony to be held outside at a park but due to rain we ended up changing the location to the historical society the morning of the wedding. You would think that situation would be a... Read More nightmare but it ended up going so smoothly that I wondered why I hadn't planned to have the ceremony there in the first place! Amanda was SO helpful, especially with our rain situation and answering my millions of questions leading up to our big day. Our guests had so much fun and I received so many compliments on the venue. It does end up being a bit expensive when you add in rentals for chairs, tables etc. but it is so worth it!
---
Reviewed on

8/23/2016
Roseanne C
MCHS is an incredible space to have a wedding! We fell in love with the building as soon as we toured it. Besides being gorgeous, the flexibility of the space is really unique-- you can have access to both the upstairs and downstairs, as well as the patio outside adjacent to... Read More Pere Marquette Park. This way we could have multiple "stations" for guests to hang out-- dancing, bar area, game tables, and outside. It was also really awesome to have parts of the MCHS summer exhibit there for our guests to see-- particularly for our out of town guests, as they got to get a glimpse into some Milwaukee history. Amanda, the coordinator, was really awesome to work with, and our event went off without a hitch. It was the perfect space for a perfect day!
---
Reviewed on

8/16/2016
Angelica D
We had our wedding reception at the Milwaukee County Historical Society with the ceremony at Pere Marquette Park next door at the end of June. It was amazing. The majority of our guests were from out of town and they kept saying how "unique" the venue was! It used to be an... Read More old bank and now it's a historical museum. They had a beer exhibit, which only added to the "Milwaukee-ness" of the wedding. We had a large party (about 230 guests) but it didn't feel cramped at all. We had to split seating, about 17 tables upstairs and 7 tables downstairs. The venue representatives were very helpful during the process. I met with Amanda a few times a few months before the wedding to discuss our day and had a bigger meeting with all the vendors. Everything went smoothly and they helped with the cleanup afterwards. Renting the venue is pricey, definitely not for someone on a small budget. The reason is that you have to rent tables and chairs and all furniture through an exclusive 3rd party, which is the most expensive in the area. Parking, though, is cheap. We rented the Journal Sentinel lot across the street for a small fee. We probably would've been able to rent the Art Museum for that cost, but the uniqueness of the Historical Society is worth the price. You have a list of about 8-10 caterers to choose from. We chose Chef Jacks. Something new this year (which we didn't have to do) is that bar/liquor is now only through 1 exclusive company, Canopies, which I am not fond of. What I liked is that cocktail hour can be held outside on the brick pavement next to the park. My only suggestion is to add more lighting in that area. Despite that, this is one of the most memorable wedding venues in Milwaukee. If you want to make a statement, choose this place!
---
Wedding Ceremony/Reception Venue
Reviewed on

9/28/2015
Stephanie B
We fell in love with the Milwaukee County Historical Society building, and we knew this is where we wanted to get married. The building's interior and exterior have so much charm and are so unique! Our guests loved the venue and it truly made our wedding the best day of our... Read More lives. We chose to have our ceremony and reception all in the same building, and we were pleased with how easily the space accommodated a ceremony, cocktail hour, dinner, and dancing. I definitely recommend this classy venue to any bride. My only piece of advice is to plan your decorating very well. The building is open to the public until 3pm, and with a 5pm wedding, this gave us a super short amount of time to set up the building. Just be aware of this beforehand and plan accordingly.
---
Absolutely Stunning, Stellar Customer Service
Reviewed on

9/26/2015
Nicole S
We fell in love with the MCHS the second we visited - which was years before we even started dating! When we got engaged, MCHS was a natural choice for a possible wedding venue. After one visit with the wedding coordinator there, we knew this was the place we wanted to have our... Read More wedding. CUSTOMER SERVICE About a year after we booked the venue, there was a new person in the wedding coordinator position. Amanda reached out to us to let us know she was the new contact. Because we live in Austin, TX, we only met Amanda via phone until the week of the wedding. We liked her immediately. She is warm and friendly, and extremely helpful. We had some issues with the rentals company (Canopies), and Amanda went out of her way to help us solve those issues. She also made time for us the week before the wedding to walk us through the venue and plan out everything, from the location of the ceremony, to the DJ, to the grand entrance. The day of the wedding, she directed Canopies on where to place the chairs for the ceremony, and she set up a ton of stuff that Zilli (our caterer) was paid to do. Amanda seriously did everything she possibly could to make the wedding run as smoothly as possible. Amanda's colleague, Elisa, was also wonderful. We cannot say enough about the fantastic customer service and thoughtfulness of the MCHS staff. STUNNING VENUE If you haven't been to MCHS, make the time to take a trip there. It is absolutely stunning. The gilding and marble are gorgeous, and the bank vaults are so cool. Everyone at our wedding kept saying that ours was the most beautiful, memorable wedding they had ever attended. The setting is just beautiful. We originally wanted to have our ceremony on the patio, and some issues with the rentals company made us change it to indoors at the last minute. Have your ceremony inside in front of the vault! It is awesome! We cannot say enough about the beauty and uniqueness of this venue. Also, where else can you and your Badger-loving guests dance to jump around in a giant bank vault? So cool. The only challenge with this venue is that it is very expensive. The venue itself costs a lot to rent, and then you have to bring in EVERYTHING-chairs, tables, linens, sound, etc. That being said, the venue is so beautiful and ornate that it doesn't require a lot of decorations.
---
Reviewed on

9/10/2015
Erin M
The venue is beautiful (the photos tell you all you need to know), and they have a very handy arrangement to allow guests to use the Journal Sentinel parking lot across the street (for a reasonable fee). The facility rental fee is just that; it doesn't include table/chair rental... Read More or any day-of services at all. The coordinator checked in with the father of the bride early in the evening so he knew who to talk to if there were any issues. The venue did get very warm, and the upstairs acoustics were less than ideal for after dinner speeches. (To avoid that issue if your dinner is upstairs, make sure your DJ has speakers for upstairs instead of just the lower-level dance speakers.) The coordinator should have been dressed more professionally; guests were not aware that she was the coordinator due to her attire. The late-night coordinator was rude to the father of the bride at the end of the evening, demanding that he make sure that everything be removed from the venue - even as our flower lady was in the process of cleaning up. Overall, despite these issues, we wouldn't have envisioned having our reception anywhere else.
---
Reviewed on

8/12/2015
I loved the venue! It was beautiful. I did have issues, however, with the patio grounds and the coordinator. I booked the venue in November and everything was frozen over. I assumed, wrongly, that the grounds would get at least minimal attention come wedding season. Boy was I... Read More wrong! Apparently there were budget cuts so my mom, sister, fiancé and I spent hours there a few days before the wedding wedding and picking up trash. I was upset because I the venue wasn't cheap and I had to devote scarce time towards something that I thought would be taken care of. My only other issue was with the coordinator being a bit rude.
---
Reviewed on

7/13/2015
Kelly B
This venue was perfect! Amanda was wonderful to work with and the venue exceeded our expectations! We hosted a party of 170. The space was ample and the simple elegance of the marble beams made for a gorgeous location. The day, the night, the event was everything we hoped and... Read More then some!
---
Beautiful venue, temperature was an issue
Reviewed on

6/18/2015
Stefanie W
MCHS is gorgeous, and is easily a wonderful backdrop to a wedding reception. We got so many compliments on the venue and Sound By Design did an awesome job with the lighting to make the ceiling pop! The only downside was that it got very warm upstairs during dinner, to the... Read More point where the windows were fogging up. We asked multiple times to fix the temperature before it was done. That was a bummer. I would definitely check out this awesome venue, but make sure to reiterate with them the importance of keeping guests comfortable and being liberal with their air conditioning.
---
We got so many compliments!
Reviewed on

6/06/2015
Hannah Z
We chose this venue because it was classic, historic, and still very unique. We were not disappointed! Everybody I've talked to since the wedding LOVED the venue! This place is a little-known gem in the middle of Milwaukee, so despite the fact that all of our friends are... Read More getting married, we were the first to use this venue. My guests loved the two-tiered style and the classic Milwaukee feel. You can really make this place your own - we put a photobooth in one of the old bank vaults and set up cabaret tables outside so guests could enjoy the view of the river and city skyline. My only disappointments had to do with additional offerings. You must order tables, chairs, etc. from an outside vendor. The venue doesn't have any sort of sound system, so you must work with your band or dj to set up extra microphones and speakers for speeches during dinner. I would definitely recommend this venue to other brides. We planned our entire wedding around the idea of "showing off MKE" to all of our out of town guests. This wedding venue was the perfect way to do that!
---
Unique, historical venue.
Reviewed on

1/25/2015
Katie K
We had our wedding reception at Milwaukee County Historical Society and LOVED it. We had approx. 230 guests, so we rented both floors and the parking lot across the street. We fell in love with the architecture and history of the building when we toured, and although it was more... Read More than we wanted to spend initially we couldn't say no - and we did not regret it. We received hundreds of compliments from our guests, many from the Milwaukee area, who had no idea the building existed! We worked with Katie throughout the planning process and she was friendly, professional and helpful. She even ensured that they displayed Milwaukee Brewery memorabilia in the basement exhibit as we had requested, which was awesome. Another plus was being able to take pictures inside the building the day of the wedding, since we got married on a cold November day. The entire building is also wheelchair accessible - my maid of honor and a few wedding guests were wheelchair users and we had no issues with accessibility. I highly recommend having your wedding at MCHS!
---
Beautiful Venue
Reviewed on

6/24/2014
Tara L
We just recently got married at the Historical Society. After the first time we saw this venue, I couldn't imagine getting married anywhere else. Katie from the Historical Society was wonderful to work with and so helpful! Our wedding day was perfect- we received numerous... Read More compliments on the venue. We had many guests from out of state so the "old Milwaukee" feel was really important for me to share! This venue is a bit more expensive than some because you have to rent everything seperately but it is honestly worth EVERY penny - completely breathtaking! If you are looking for a venue that really shows off Milwaukee or you are planning a vintage wedding and want to impress your guests - GET MARRIED HERE!!!
---
Meet The Coordinator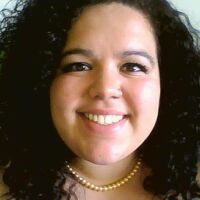 Amanda Balistreri
The Milwaukee County Historical Society is truly a unique venue that will make your wedding a memorable event. Many people have yet to experience a wedding in our historic bank, only adding to the "wow" factor it brings to your day! Take pictures inside a bank vault, peruse our current exhibits, or stroll down the river walk at dusk. I look forward to meeting with you and showing you our beautiful space!