Home

Mira Couture
About this Vendor
Gold Coast Bridal Salon
Mira Couture is a design house devoted to classic wedding gowns, evening gowns and cocktail attire. Whether you choose one of our designer pieces or have a custom look created, Mira Couture is dedicated to your personal shopping experience. Please call us to make an appointment.
Details
Mother of the Bride Dresses, Wedding Dresses, Dresses, Custom Designs, Fashion
Contact Info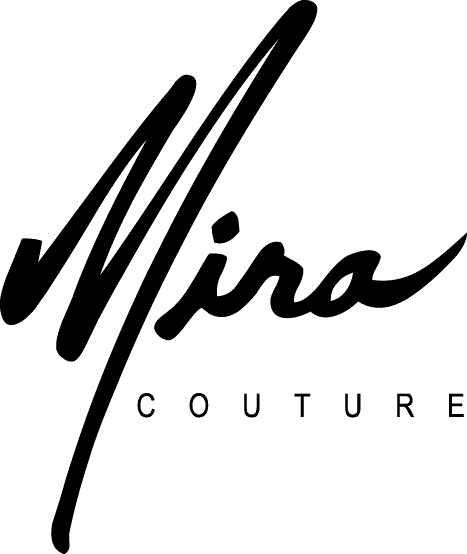 1 E Delaware, Chicago, IL
BEST EXPERIENCE EVER
Reviewed on

9/11/2014
Erica L
For the last year, my life has been all things wedding. Looking for a dress was something I looked so forward to. I had a girls weekend in Chicago with my Mom and Sister and we had appointments at 6 different bridal stores. Mira was my first appointment of the weekend and they single-handedly created the most magical experience, the other stores could not top it. My stylist - Lizzie - was the nicest person on the planet. She knew it was my first appointment..let me pick as many gowns as I wanted to try on...never once rushed me...let us take over the store for an hour. It was just such a wonderful experience and Lizzie made it so positive and special. There was no push for sale. There was no time limit she kept me on...she was like one of our family enjoying the special moment. The third dress I tried on..was the one! Every dress I tried on afterward was just not as special as that third dress. She let me put it on again at the end..and we just all knew it was the one. There were hugs when we left because it was such a wonderful experience. Every other store we went to over the weekend couldn't touch Mira. Beautiful dresses everywhere yes...but pushy and rude sales people, overpriced dresses and accessories, the experiences just did not live up to Mira. Lizzie let us come back at the end of our bridal tour to try it on Again and purchase it! Throughout EVERY fitting, every store visit...Lizzie made the experience wonderful. It was one of my most favorite parts of the wedding experience...the dress, the fittings....It was like going to see my best friends every time I went into the store. I could not recommend this store or the people who work there enough. THEY MAKE THE EXPERIENCE and all of the sales specialists were wonderful....But I would personally ask for Lizzie!!! Best Bridal Store in Chicago...I wouldn't even waste time going to others! Thank you Mira for making my wedding experience and my dress something out of a dream!!!!!
---
Dream gown, dream shopping experience!
Reviewed on

9/27/2014
Mallory L
I live in Seattle, WA and was home in Chicago over my engaged Christmas (7 months before our wedding). My mom and I headed downtown "just to look" - to get some ideas of styles (and prices) that I liked. I had shopped a bit in Seattle and we made one other stop before heading to Mira, where I instantly fell in love... with the setting. Mira Couture is an adorable little boutique, filled with gorgeous gowns. The experience was just so picturesque -- winter in Chicago, twinkle lights on the trees, surrounded by the most beautiful dresses I've ever seen... I wish I could go back every winter to feel that glow again! Adding to that experience was the beautiful, talented, wonderful Lizzie, who treated us as though she was there just for us, and who helped select gowns that I described that were in my price range. She patiently helped me try on several beautiful-but-not-quite-"the one"-gowns and listened to me describe very specifically what my dream dress would look like. She then appeared with a lace Rosa Clara gown, and that was it. We put on a veil, I twirled, took pictures, laughed, and stared at myself in awe as I decided that I would be investing in this dress, from this store. It was an investment, since I would have to travel back to Chicago for another fitting before the wedding, but it was well worth making another visit for. I was so glad that Lizzie continued to see me through the dress process on the two additional fittings I had at Mira. I also had great peace of mind that all alterations are done on-site, with talented seamstresses who know their gowns well. It gave me great peace of mind to have my dress in such good hands. Once the dress was completed, Lizzie took care of shipping it out to me in Seattle. I received so many compliments on my dress at our wedding and then after - it was exactly what I wanted and exactly right for me, thanks to the excellent personal service from Mira Couture. For pictures, see my photographer's blog: http://cassierosch.com/blog/mallory-mike-married-in-seattle-wa Thank you, Mira and Lizzie!
---
highly recommend!
Reviewed on

7/21/2014
Fei S
Very fortunately, I had the experience of ordering a gown, buying a sample, and having a new custom gown made in Mira couture. Julie is always so helpful, and her suggestions are very professional. The sample I bought is a red gown. When Julie first recommended it to me, I didn't feel very sure. But I'm so happy that I gave it a try. All my families and friends loved the red gown on me very very much! And all of the three gowns fit me perfectly. I highly recommend Mira Couture :)
---
Courtney is Great!
Reviewed on

6/22/2015
Joie G
Courtney was my bridal consultant and she made our experience wonderful. I live in Florida but found my dress at Mira on a trip to Chicago. I decided right away that I wanted that dress but a few days later before my flight home, a had a panicky moment of doubt and didn't want to leave Chicago without double checking that I loved it. Without me having an appointment, she let me in the store right as they were about to open so that I could try it on one more time. Every time I received correspondence from Mira about my dress (when the swatch arrived, when the dress arrived, when we scheduled my fittings, etc..) it was Courtney that I spoke with. That was a nice touch of customer service because I felt cared for, not lost in the system always having to explain who I was and why I was calling. Courtney knew me and what I needed. When we made the trip back for my fittings, my mom and sister and I had fun chatting and laughing with Courtney and the other girls in the shop. We even got to meet the lovely Mira herself. It was a wonderful experience overall and I would recommend this shop to anyone. Oh, and beyond the stellar service, the dress was gorgeous and fit me perfectly after being altered by Mira's seamstresses! They had a better selection than the many, many other shops I had been too. I can't attest to the cost because my aunt paid for my dress without letting me know how much it was.
---
Reviewed on

6/05/2015
Jillian C
I have known of Mira Couture for many years and have always dreamed of getting my wedding dress there because of the amazing experiences I've heard about. When I got engaged this year, one of the first things I did was go to Mira Couture. I was blown away with the affordability and quality of the dresses, the service I received and the beautiful ambiance of the store. It looks like something out of a dream. From the moment I walked in, the experience was nothing short of perfect. The staff at Mira Couture are incredibly friendly, knowledgable, patient and helpful. Mira was there herself and her beautiful spirit made me feel so comfortable. Julie helped me try on many dresses. She was kind, patient and very skilled at listening and executing the vision I had for my dress. Julie had a dress in mind for me and as soon as I tried it on I knew it was the one. I can now excitedly say that I've found my dream dress. The dress is a mermaid, lace gown with beautiful beading detail. it's everything I could have ever wanted in a dress and I can't wait to wear it on my special day. I would recommend Mira Couture to anyone who is shopping for a wedding dress . Their support staff is superb. The gowns are stunning. The shop is gorgeous. Overall, it was a dream-like experience and I will be recommending all of my friends and family to this store.
---
The Absolute Best!
Reviewed on

4/28/2015
Ana B
Out of all the salons I went to in Chicago, Mira Couture was absolutely the best! Courtney made myself and my family incredibly comfortable and gave us such a fun experience. She even stayed late at the store one day so we could come back and try on a dress once more to be sure that it was the one... and it was! I am completely convinced that it was the wonderful experience I had at Mira Couture that helped me decide on the dress. I couldn't recommend this boutique (and Courtney) more!
---
Best bridal boutique in Chicago!
Reviewed on

2/18/2015
Tanya S
Mira Couture is, hands-down, the best place in the city for bridal gowns! From the minute my bridesmaids and I walked in, everyone there was very warm and inviting. We worked with Courtney, who is extremely helpful and very sweet. During that initial appointment, we got the showroom all to ourselves, and we were able to look through their impressive but still very manageable selection. We pulled several gorgeous dresses that were well within my budget, and Courtney suggested a few more dresses to help me hone in on what I really wanted. She made me feel at ease throughout the whole process and didn't push anything on me, and at the end of that appointment, I kept two exquisite Paloma Blanca dresses in mind. My girls and I spent the rest of the weekend searching in a few more stores, but by the end of it all, I knew I wanted to go back to Mira. I gave them a call to schedule a second appointment, and they were able to accommodate me the very next day. Again, I got the showroom all to myself, and I was able to look through their selection one more time and try on additional dresses just to satisfy myself that I was making the right decision. As always, Courtney was very accommodating. She also assured me that they can work with me to customize my dress if I wanted. When I finally made my decision, both she and Mira gave me congratulatory hugs. My experience with Mira Couture has just been absolutely amazing! I cannot wait for my dress to come in; I know they will work with me to make it absolutely perfect!
---
Mira is the absolute BEST!
Reviewed on

12/16/2014
Jenny E
Wedding dress shopping at Mira was most definitely one of my favorite wedding planning memories. Mira was the first bridal salon that my girls and I went to and not only was it better than I had I could have imagined (so much more fun and definitely not nearly as stressful ad I expected), but my experience at Mira was something that no other appointment even came close to... I'm still wondering why I even bothered going to the other 4! Courtney was an absolute joy to work with-- she made sure to make our time in the store a memorable one, helped me find the PERFECT dress and was always available when I needed her in the months leading up to our big day. I was definitely a little hesitant to buy from Mira as an out-of-state bride but Mira, Courtney and the rest of the girls could not have made it easier. They were so accommodating when my first and second fittings were (literally) only days apart, made sure to send the dress priority and always kept me updated with shipping and delivery info. My dress was altered perfectly, arrived carefully and on time and was just outrageously gorgeous-- I have never seen anything quite like it! So in the end I was totally that girl-- I ended up buying the first dress I tried on at the first store I went to and I wouldn't have it any other way. From the moment I walked into Mira I just knew I was in the right place. I can't thank Courtney and the girls at Mira for making my experience so absolutely magical and I can't wait to go back for the next wedding in our group!
---
Only small issues, overall great experience
Reviewed on

11/20/2014
Laura P
I was so pleased with the service and selection, as well as how genuinely NICE Courtney, Julie, Mira, and the alterations staff were. Seriously, I've never met less pushy salespeople. Mira is a true professional who knows her craft and surrounds herself with likeminded individuals, and I'm really impressed by the level of attentiveness they all give. This, obviously, doesn't come cheap. I think my dress was one of the least expensive in the store, but with alterations ($300, which is a LOT considering how little it needed) was still a lot of money. That would have been okay, but I guess considering my bustle broke after 15 minutes and the fact that I was constantly tugging at my straps makes me a little hesitant to call it a great value. To have that happen after several fittings was disappointing (and I only had a one point bustle. Nothing extreme). I think where Mira and crew shine is custom work, as they had a lot of women in the shop the times I was there getting dresses made. The bustle thing bugged me, no doubt, but honestly I had such a fun experience each time I went and Courtney was so kind and accommodating that I can let it go.
---
Highest recommendation!
Reviewed on

11/03/2014
Corey
I had the most incredible experience shopping for, buying, and having my dress altered at Mira Couture. They managed to maintain a chic but laid back feel while always being on time. The selection was more than I could have asked for and I love the dress I chose. Lizzie was such a pleasure to work with – so much so that I felt sad at my last fitting that I would not have an excuse to visit her anymore! My sister/MOH commented that EVERYONE needs a Lizzie when dress shopping!
---
Beautiful gown!
Reviewed on

10/16/2014
John S
Great place - I had such limited time to find a dress so I'm so glad I went to Mira! It was a recommendation from a friend who said for sure I'd find something I loved. She was right! So many beautiful gowns and the price range I had expected. I love Jenny Packham gowns and found a lovely Aire Barcelona dress with the same sort of silky flowing style! The girls there were so helpful. A week before my wedding I realized it was too tight in the underarms and called them. They got me in right away and fixed it perfectly! Would definitely recommend!
---
Favorite dress shop in the city
Reviewed on

10/13/2014
Cara J
Wedding dress shopping can be a daunting experience. After visiting a few other shops in the area, I was so happy to have found Mira Couture. Every person that works there is extremely kind and professional (even during the set up of appointments!) and they really go all out to make sure you are comfortable. I brought my Mom and Grandma with me and they couldn't stop raving over our time spent there and how attentive everyone was. They were able to sit close to me and it's just a really great set up for everyone to get a good view of the dresses and to feel involved. Mira's has a really nice selection of both timeless and trendier dresses at many prices points and are willing to customize or do anything a bride can think up! They really care about the bride's experience. Julie Adams helped me pick out and try on dresses and I can honestly say it was such a fun time! She has a great eye for what looks good on you while never being pushy (this is something that normally sends me running away!) She has the patience of a saint and let us try tons of variations of gowns with belts, veils, without, etc. and gave us plenty of time to make a decision. Be sure to check out Mira's, you won't be disappointed!
---
Exceptional Experience
Reviewed on

10/13/2014
Ashley S
I was so sure that I would be the bride that tries on a hundred dresses and goes to every bridal store in the city, dragging my bridal party along with me, before I found the "dress". I was so very wrong! I brought my two bridesmaids, my mom, and my best friend. We are from the suburbs so we planned a full day of attending bridal stores to try on wedding gowns. My first stop was Mira Couture, my first impression walking in was how beautiful the whole place was and how intimate it was. I was greeted at the door by my amazing bridal consultant, Courtney, Julie the manager, and even Mira herself! They made me feel very welcome and I loved how I felt like I wasn't overlooked being at such a large place, it was quaint and totally a personal experience. I explained my style to Courtney, as she began to pull dresses for me,and allowed myself and my entourage to start pulling any dresses I wanted to try on...needless to say we started off with a lot of dresses! Courtney was very informative letting me know prices (to stay within my budget) as well as explaining different designers and styles to me. I got into my first dress and I still can't believe it, but that is the dress I bought! I knew right away that it was the "dress," but I still wanted to have my bridal moment and dress up. Courtney very patiently allowed me to try on EVERY other dress we pulled, but I kept going back to the first dress I tried on and bought it on the spot! I definitely knew it was the one when Courtney glammed me up with jewelery, veil, and shoes. I felt honored and knew it was the one when Mira personally came up to compliment me, saying this dress was the best of the others. Needless to say I canceled all of my other appointments for the day and spent a nice day in the city! While bridesmaid dress shopping, I came across other bridal gowns and honestly just did not see the quality of the fabric and different materials like I see in my dress, so poorly made I would never even consider trying them on. My dress was very affordable, but it is also such a beautiful design with high end fabric that is layered just perfectly! I am absolutely thrilled to go to my fitting and wear my dress on my wedding day on the beach in Florida! I couldn't have asked for a better experience. Brides do yourself a favor and go to Mira Couture, you will not fall between the cracks at this place, you will receive exceptional service and attention. I would do it all over again a hundred times the same way!!!
---
Happy Bride
Reviewed on

10/07/2014
Michelle C
I was the type of bride who looked through every bridal magazine for my perfect dress. While I didn't have my eye on a specific one, I had a good idea what I was looking for - a simple strapless modern dress that fit my petite frame. I went to a handful of bridal stores in the Chicago downtown area including the department stores and walked out frustrated every time. At Mira Couture, they listened to my wants and dislikes. I was able to see all of their dresses available, unlike some stores who hide all of their dresses in the back. The second dress they suggested to try on was exactly what I wanted. Mira Couture is a very busy bridal store. However, they always accommodated to my busy work schedule. Everyone I worked with at the store was very personable and I valued their opinions. They made the wedding dress process easy and not stressful at all. The tailoring that was done on the dress was absolutely perfect. I would highly recommend Mira Couture who is looking for the same experience.
---
Great Personal Attention!
Reviewed on

9/24/2014
Annette B
I had a fantastic time at Mira trying on dresses. They had a variety of styles to pick from, which helped me narrow down the look I wanted for my special day. Lizzie Casper helped me and she did a wonderful job picking out dresses for me to try on. She was very sweet and listened to my opinions on dresses to help pick the best one for me.
---
The perfect place to find the perfect gown!
Reviewed on

9/07/2014
Mira Couture is a charming store with lots to offer. If it's your first time looking for a gown or if you've tried several on, you are bound to find the one at Mira. I felt extremely comfortable even though I walked in without a clue about what silhouette I was looking for. The staff was extremely friendly, patient and super helpful. They allowed me to see all the gowns they had available. I loved being able to hand select the dresses I was interested in trying on, unlike other stores where they keep the gowns behind closed doors. At no time did I feel pressured to make a quick decision or to try on dresses I knew I did not like.
---
Amazing experience
Reviewed on

11/09/2013
Ashley P
Mira Couture was amazing during the wedding planning process. Mira couldn't do enough to ensure that I was happy and taken care of and her staff was unbelievably accommodating. The staff was so helpful and nice and fun and I looked forward to each time I went there. Her selection is beautiful- it is where I found my dream dress. I would recommend Mira to everyone looking for bridal or formal gowns!
---
Quality & Service
Reviewed on

9/27/2013
Jodi S
I found my wedding dress at Mira Couture by chance. I had already been at the store & left, when Julie called me to say I had to run back because she just got the perfect dress in for me. She was right! It was the perfect dress & I loved working with Mira & Julie. Julie was so bubbly & great to work with. She knew what she was talking about & consulted my mom & me since she is a designer herself. Since they also design dresses, I knew my alterations were in good hands.
---
Wonderful experience!
Reviewed on

9/07/2013
Kristina B
My experience visiting Mira Couture was so nice! I got to meet the owner of the shop, my stylist was so sweet! She was very helpful in picking out dresses. Their selection had many different styles. Their store also offers custom design. The store has great lighting and is well laid out. I would definitely recommend shopping at Mira!
---
Dream Dress for an English Wedding
Reviewed on

8/30/2013
linda c
Finding the right dress for that dream wedding is important to all brides! But for me there was extra pressure. I was marrying an English man and the wedding was to be held in a beautiful old mansion in the Lake District in northern England. Weddings there are quite formal, the guests really dress up, and all the women wear these amazing hats. I knew I had to have the most special dress that would stand out, and yet would fit the standards of elegance and grace demanded of a bride in England. I went to a number of bridal stores in Chicago, but I just felt something was missing at each one. A friend of my Mom's had recommended Mira Couture and we stopped in. The minute I walked through the door, I knew I was in the right place! The venue is upscale, intimate, and beautifully appointed. Before I met with Mira, I watched as her staff bustled around a number of brides, making suggestions, getting feedback, and making the necessary alterations to the bridal gown to make it absolutely perfect. Mira took charge of me immediately. Although she has many beautiful dresses—many from European designers that only she carries—we ultimately decided to have her custom make me a dress. Unfortunately, I was not as slim as I wanted to be, so Mira called on her amazing 30 years of couture experience to design a dress that accentuated my positives and minimized my negatives. In addition to getting a stunning, one of a kind dress, the entire experience with Mira and her staff was amazing. Mira developed an aggressive fitting schedule so that the dress would be completed well before we got on that plane to England. The process was so smooth; I could concentrate on other aspects of the wedding, and not worry for one second about my dress. What a relief! And in typical Mira perfectionist fashion, three days before we were to pick up the dress and the veil, Mira looked at the veil and said, "I'm not happy with this veil—it needs to make more of a statement. The next day many sparkly Swarovski crystals graced the veil, adding subtle bling and making the veil a statement piece all its own. Thanks to Mira and her team my dress and veil were the highlight of the wedding!
---
Most Beautiful Dress and Best Shopping Experience!
Reviewed on

8/29/2013
Jenny M
I was blown away with what Julie did for me at Mira Couture! She designed a custom gown and veil for me that fit me and my style perfectly! I live in Brooklyn, and she was able to accomodate me whenever I was able to fly in to Chicago for fittings. Mira Couture will take of you, and make you feel totally secured in the dress that you choose for your big day! I could not be happier with my whole experience there!
---
amazing experience and dress
Reviewed on

8/28/2013
I have never felt more beautiful than I did on my wedding day, and I owe it to my experience at Mira Couture. I had a custom dress done and the staff at Mira's listened to everything I wanted. My dress was exactly what I had dreamed of my whole life. Everything from the design, fit and quality was extremely well done. If you want to work with a very talented and knowledgeable group of designers and seamstresses go to Mira Couture!
---
They make you feel like a princess!
Reviewed on

8/26/2013
Anna M
I grew up watching shows on TLC like Wedding Story and thought how fun it would be to plan a wedding! Well, it's actually quite overwhelming especially when working full time! I had gone to several dress stores prior to Mira's and none were comparable to my experience at Mira's. I was fortunate to be scheduled with Julie and she is the absolute best! She is so easy going, but very well aware of how the bride is feeling and thinking when trying on the dresses. She knows her gowns in the store and truly gets to know her brides to make the best match with bride and dress. I did not know what I wanted, I was going in with an open mind, but that proved to be harder...until Julie came to the rescue!!! After a few I picked out to try, she suggested one and when I put it on it was so beautiful! I mean that's the hard part all the dresses are beautiful, but this one was it! Mira and Julie were so flexible with their times for fittings and truly made this the easiest and fun part of planning my wedding! On my wedding day so many people complimented how elegant and timeless my dress was, but most importantly how comfortable I could move when dancing!! Julie, thank you for going over and beyond to make my wedding experience beyond perfect and special!
---
PERFECTION!
Reviewed on

7/22/2013
DEDE F
This place was amazing. The showroom was beautiful and you really got the feeling that the staff wanted you be happy. They altered my dress until it fit like a glove. I would recommend them to anyone!!!
---
wonderful experience with Mira
Reviewed on

5/06/2013
Janet S
I can't say enough positive things about my dress shopping experience at Mira! The staff (including Mira) are knowledgeable, helpful, and very accommodating. They made the experience fun and easy. They carry unique dresses that you can't find elsewhere in Chicago. I was able to purchase a gorgeous designer dress off the sample rack for an incredible deal. I had two rounds of alterations, although the second round was very minor. The seamstresses have decades of experience and know exactly what they're doing, and the cost of alterations was true to the estimate they gave me. I loved my dress and would recommend Mira Couture to any bride!
---
Send Message