Home

Monte Vista Strings and Jazz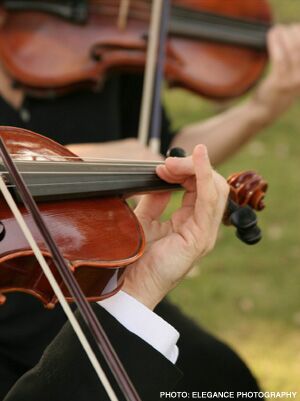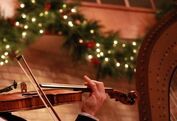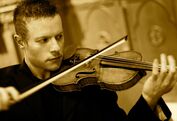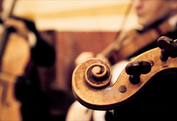 About this Vendor
Exquisite Sounds for Your Exquisite Day.
Live Music with Unmatched Sound and Service . From Canon in D to Coldplay, endless options await you. Strings, winds, jazz bands, and more. MVSJ explicitly guarantees the professionalism of every musician on every instrument at every event. Your vision is our mission. Hear the MVSJ Difference.
Details
Contact Info

519 W. Summit Avenue, San Antonio - Austin , TX
Fabulous!!
Reviewed on

3/27/2012
Rikki E
We used Monte Vista Strings for our wedding and they were absolutely fabulous! They played during our ceremony (traditional music and pop) as well as our cocktail reception (pop). Andrew was fabulous and even accomodated our request to use music not on their list. I would... Read More absolutely recommend Monte Vista to anyone!
---
Fabulous musicians!
Reviewed on

1/06/2013
Courtney D
We had a string duo play for our wedding ceremony and afterwards for cocktails on the patio. The music was absolutely beautiful! Very talented musicians!
---
Outstanding. Far above even our highest expectatio
Reviewed on

11/04/2011
Michael B
Being musically trained ourselves, finding the best possible performers for our wedding was a high priority. After scouring the internet, listening carefully to samples, and hearing our top choices in person, we felt the clear choice was Monte Vista Strings and Jazz, directed... Read More by Andrew Small. From our first conversation, Mr. Small attended to our every concern promptly and professionally. On the wedding day, our ceremony ended up starting 25 minutes late due to factors beyond our control, but the musicians showed tremendous flexibility and kept our guests calm and inspired by elongating the prelude music. Perhaps most important of all, every note we heard, and I do mean every note, was pristinely played. The string trio managed our highly customized program with finesse, polish, and style. Our guests told us one after the other that our wedding music was the best they had heard anywhere. We can recommend this company with all our hearts. 5 stars.
---
Wonderful to work with!
Reviewed on

10/30/2014
Kaydee C
Monte Vista Strings is wonderful to work with and we could not have been more pleased with how everything went. They are extremely professional and Andrew is a pleasure to work with! If you are looking for the perfect wedding music then MSV is it! They made my sister's wedding... Read More absolutely perfect!
---
Perfection
Reviewed on

10/20/2014
Jocelyn D
The Monte Vista string quartet performed contemporary songs for our ceremony and cocktail reception. They were amazing!!! Andrew was a pleasure to work with from start to finish and the team was highly professional. Our guests are still talking about how beautiful the music was.... Read More We highly recommend Monte Vista Strings.
---
WEDDING MAGIC
Reviewed on

8/19/2013
Calli D
As a bride, everything about a wedding goes by quickly. You don't always have time to stop and smell the roses, but with Monte Vista Strings, their beautiful music helped me stay in the moment. It's very difficult to incorporate music in your wedding that doesn't feel... Read More cheesy or overdone, but they offer a huge selection of songs that will make it easy to craft a unique musical arrangement. My husband and I are both musicians, so the music was probably the most important part of the wedding planning. Andrew made it so easy, and was very flexible when we wanted to incorporate a few of our musician friends into the ceremony. For a very reasonable fee, Andrew learned a Neil Young song that he played with a few friends and executed it perfectly, with very little time to practice. They are talented, sweet, and wonderful musicians. I can't thank you enough!
---
Monte Vista and Our Ceremony Music
Reviewed on

6/20/2013
Christine G
Absolutely the best! Our ceremony was like a dream...like being in a romance film. :) I love watching the film of that day and hearing the beautiful instruments that Monte Vista played. Truly amazing! Highly recommend them. Great vendor!
---
So Happy We Chose Monte Vista Strings!
Reviewed on

5/15/2013
ana r
Andrew and his team of Monte Vista Strings and Jazz provided the music for our wedding ceremony, cocktail hour and during our sit down dinner. Everything was perfect! I trusted completely in Andrew to provide the best music selection, and he delivered! The music and cantor... Read More during our ceremony was wonderful. Leaving the cathedral we were greeted by a Mariachi group playing fun and lively music, and it was so delightful. Our guests absolutely loved the 3 piece jazz group during the cocktail hour. During dinner, they provided a contemporary wired strings group that was beautiful. The level of professionalism and performance far exceeded my expectations. I want to thank Andrew and his team for making our special day a memorable one!
---
Very Good
Reviewed on

11/29/2012
Lauren Whitney K
Andrew Small is extremely professional and easy to work with. We booked strings and mariachi's through him. The music was fantastic and the cantor was beautiful. Highly recommended for CATHOLIC weddings! Andrew even played himself at our wedding and we were thrilled! Service... Read More is very good and make sure to add the 15 extra minutes of potential over time.
---
Ceremony Music
Reviewed on

11/26/2012
Valerie M
They were better sounding than their online demos. They were a little sassy at times, but overall easy to work with.
---
October 27, 2012
Reviewed on

11/16/2012
Stephanie H
They sounded so beautiful and Andrew was such a joy to work with, very professional!
---
Good
Reviewed on

11/04/2012
Cathlinn L
Great players. Only issue is that they did not start playing were they were supposed to for the last song.
---
Elegant and romantic, a dream come true!
Reviewed on

10/28/2012
Amanda K
I was very pleased that I selected Monte Vista Strings and Jazz for my wedding ceremony. Their music was so beautiful and elegant; it really set the tone for my wedding. Being a musician myself, it was very important to me to select talented professionals, so I was pleased to... Read More find out that all of the performers are regulars with the Austin and San Antonio symphonies. Andrew and his ensemble were willing to accompany the vocalist I hired, Paul Sanchez. Hearing them perform together was a dream come true for me! The strings' melodic, full, sound went perfectly with Paul's gorgeous operatic tenor voice; with the acoustics in the church, they sounded like a full orchestra backing up the primo uomo in an opera! Thank you Monte Vista!
---
perfection
Reviewed on

9/20/2012
Jill V
The wedding was absolutely perfect, and the music truly had a role in this. We had classical Spanish guitar at our tiny 12 person outdoor ranch wedding, and it just made the wedding that much more magical. If we had a larger wedding, I would have loved a larger string... Read More ensemble. As a musician, I felt not only completely comfortable working with Monte Vista Strings and Jazz but thoroughly impressed. Honestly, I wasn't sure which instruments would be the best, but Andrew customed designed this choice for our wedding. They truly understand weddings!
---
Amazing job!
Reviewed on

7/11/2012
Sarah G
Beautiful music, organized staff, able to play exactly how and when I wanted! Would recommend this to anyone, their music changed the total dynamic of the setting to intimate and romantic.
---
Beautiful, romantic music
Reviewed on

6/10/2012
Carol S
As the bride, I didn't hear the pre-ceremony music, since I was in the bridal room getting ready. What I heard when the ceremony started was as good as promised. The string trio provided beautiful, romantic music for our lovely outdoor ceremony. I could not have imagined it... Read More more perfect. Thank you Andrew and team!
---
Southern Mom
Reviewed on

5/30/2012
Susan A
Our daughter was married at Red Corral Ranch in Wimberley, TX. She wanted a rustic but elegant outdoor wedding and I wasn't sure how a classical trio would translate on a ranch. It did so beautifully. Can't tell you how much a trio of strings brings class and elegance to a... Read More wedding. Every musical style was covered - from sacred to classical to pop. They were obviously very professional musicians but appeared to be delighted to be playing on a Ranch in the middle of nowhere! What more could a mother ask for her daughter's wedding? Loved them. Very, very glad we chose Monte Vista.
---
Exceeded Expectations
Reviewed on

3/07/2012
Colby V
All our wedding guests raved about how much they loved our string trio! We were thoroughly impressed by the quality and value of service we received from Monte Vista Strings and Jazz. I highly recommend Monte Vista Strings and Jazz! You will not be disappointed!
---
A touch of class for your wedding!
Reviewed on

12/23/2011
Karen D
Our Monte Vista string quartet was the something-extra-special every bride wants on her wedding day! The music performance superb, communication with the director prompt and range of music choices comprehensive. We had many compliments from our guests regarding Monte Vista's... Read More interpretation and presentation of our selected songs. The quality of the audio samples on the website are superior~ check them out for yourself. Highly recommend Monte Vista Strings!
---
Beautiful music
Reviewed on

11/22/2011
Mary H
Our music at our wedding ceremony was perfect. We enjoyed the professionalism of Monte Vista Strings & ease of working with Andrew. Thank you for the beautiful music.
---
Dream music for my dream wedding!
Reviewed on

11/22/2011
Jennifer M
These musicians were extremely professional and easy to work with! We had some last minute changes and they accomodated us with no trouble at all! We had a string quartet and the music was simply beautiful!! I have already recommended Monte Vista Strings to several of my... Read More friends who will be getting married next year!
---
Beautiful Wedding Performance
Reviewed on

11/04/2011
Ryan V
The performance by Monte Vista Strings & Jazz on our wedding day couldn't have been better.Their beautiful music when we walked down the aisle and their professionalism throughout the day added the perfect touch to our wedding. The musicians and director were very attentive to... Read More our needs and wishes from our first conversation right up through our wedding day. I highly recommend these exceptional musicians
---
Excellent Review of Christmas Party with Monte Vis
Reviewed on

11/04/2011
Nancy H
We have chosen Monte Vista Strings for two Christmas parties in the recent past, to provide chamber music in our home. They are most professional, outstanding, and truly made the occassion a memorable one for us and our guests. I strongly recommend them to anyone for any festive... Read More occassion. To celebrate the Christmas Season with Monte Vista Strings is to celebrate the true meaning of Christmas: to be surrounded by beauty and music in the Season of Love-- just like weddings! Dr. and Mrs. Robert W. Heller
---
Great string Quartet
Reviewed on

6/27/2011
Neely C
We used a string quartet and they were great!
---
Beautiful!
Reviewed on

3/31/2011
karen r
They performed beautifully at my ceremony. They were very professional and played amazing. Andrew was very nice and assisted me very well with questions that I had. so happy i chose them!!!
---
Send Message