Home

Mulligan's Grille & Beach Catering
About this Vendor
Mulligans Grille & Beach Catering - Outer Banks
Mulligan's Beach Catering has satisfied brides, grooms, and wedding guests for over 20 years with exceptional food and service. We offer a variety of options to cater to the specific occasion and atmosphere you're envisioning. Our catering menus blends together fresh local ingredients with our experienced chefs and staff for wow worthy cuisine. We will work with you to help you plan the perfect event on the Outer Banks with a custom menu that is sure to satisfy both your taste buds and your budget. We provide on and off-site catering from the 4 wheel drive beaches of Corolla to Hatteras Island. Contact Robin Rector for more information! Phone: 252-480-2000 Website: www.mulligansbeachcatering.com
Details
Cajun, Hawaiian, Southern, American, Chinese, Greek, Italian, Korean, Latin American, Mexican, BBQ, Fusion, Seafood, Specialty
Dairy Free, Gluten Free, Kosher, Nut Free, Organic, Vegan, Vegetarian
Buffet, Catering Clean Up, Catering Delivery + Setup, Chef Stations, Family Style, Food Trucks, Menu Tastings, Passed Appetizers, Seated Meal, Servers, Food + Catering, Service Staff
Contact Info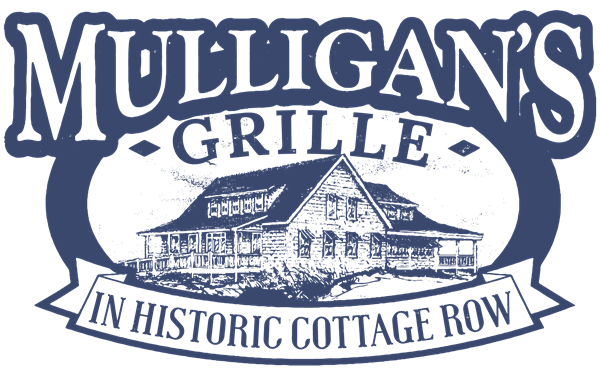 Reviewed on

9/23/2017
Lee Ann C
Mulligan's catered our rehearsal dinner, our wedding reception, and our taco truck at the end of the evening for our wedding. The food was delicious, and they went above and beyond! Shannon and Robin really helped us create a delicious menu that met dietary needs (gluten... Read More free). In addition, they came up with amazing signature drinks. Our guests all raved about how delicious both the food and drinks were. And they loved the taco truck! The staff looked after us and made sure we were fed throughout the day and were able to enjoy the meal. Anytime we visit the restaurant while in the OBX, we feel like locals, which is really nice!
---
Reviewed on

9/10/2017
Amie F
Mulligans Beach Catering was the heart and soul of our wedding celebration. First and foremost, their food was AMAZING. Many guests have told me that it was the best wedding food they have ever had (trust me I am a skeptic at heart but the massive response we got is more than... Read More enough to convince me). We chose a collection of items (fried green tomato stacks, spring rolls, crab dip for appetizers; seared ahi tuna, crab cakes, steak marinated in a wine reduction sauce for main courses) and everything was outstanding. I enjoyed the food at my wedding so much that I forced family members to leave me alone so that I could finish a plate and then enjoy another round of my favorites. The service (from our first tasting to the actual event day) was also above and beyond what I would have expected. Mulligans offered us assistance with set up, event timeline, decorations etc. They also accommodated some special requests (they brought us an outstanding cake stand to use as well as many decorations that they happened to have in their catering shed). Robin and her team were always available via phone call or e-mail and allowed us to make many changes up until the week of the wedding. Finally, we enjoyed spending time with the staff at our wedding. Some of them (Robin, Donny, Brian and Patrick) were such an integral part of the fun that guests talk about them whenever the wedding comes up! We would love to spend time with them all whenever we return to the OBX and we intend to visit Mulligans as much as possible (we even went back to the restaurant twice during our wedding week because we couldn't get enough of the food)! The bottom line is that Mulligans was SO worth the money and they honestly deserve more than we paid them. They were the best decision we made while planning our Outer Banks wedding.
---
Reviewed on

6/17/2017
Tom C
Mulligans did an amazing job as our caterer for our wedding, plus our rehearsal dinner the night before. The food was excellent, the displays were beautiful, the staff (led by Robin) was super friendly and beyond helpful, the bartenders (Brian & Sheila) were awesome and worked... Read More very hard all night making sure everyone was taken care of. Thanks to their professionalism and experience, the bride/groom didn't have a single concern about the catering aspects of the wedding. Honestly could not recommend them enough!
---
Reviewed on

1/15/2018
Natalie P
Mulligans was a great option for us. We had our original caterer cancel and were back on the market looking for a major vendor for our wedding. Robin and Mulligans made the entire process fun and exciting from the tasting to menu revisions and finally the big night! We feel... Read More lucky to have had the opportunity to bring Robin and Mulligans in on our big day.
---
Reviewed on

1/08/2018
Samantha L
We got married on NYE in Kill Devil Hills and Robin was out contact person and she was SO wonderful to work with. She helped pick a perfect menu that would make everyone happy and made arrangements for us to pick it up the day of the wedding since we were just right down the... Read More street. We are from Pittsburgh, PA so we were nervous to use a company we had never tasted but trusted that Mulligan's had great reviews and the menu looked great! BOY I am so glad we did, the food was BEYOND AMAZING! Everyone ranted and raved over the BBQ and even the sides! One guest ever said they had the BEST green beans they had ever tasted before! As the bride, I requested the seafood Alfredo because it is my most favorite dish, oh man! IT WAS TO DIE FOR!! The seafood was so fresh, the Alfredo the perfect amount of creamy! We really could not have chosen a better place for our wedding reception dinner, we are STILL talking about how great it all was!!
---
Reviewed on

11/14/2017
Kacey C
Mulligan's catered our October 2017 wedding in Jarvisburg, NC. We could not have been more pleased with their service! They were so responsive with email correspondence. We were able to do two tastings to ensure that we picked all the food we would love! On the day of the... Read More wedding, the set up was clean and seamless. They provided top notch service, and always made sure that my husband and I were taken care of! We have not stopped hearing rave reviews about the steak tenderloin, and the macaroni and cheese! We are very pleased, and would refer them to anyone getting married in the OBX, or surrounding areas!
---
Reviewed on

11/12/2017
Merissa M
Mulligan's is our favorite restaurant in the OBX, so naturally we wanted to have our rehearsal dinner there and have them cater our wedding. We are so happy we did! From the beginning of the wedding planning process to the wedding day, they were awesome. The answered all of my... Read More questions, always stayed on top of things, and really helped make sure everything was just what we had envisioned. Robin and her staff were SO patient and helped accommodate all our guests. The food was above and beyond at both the rehearsal dinner and reception dinner. We received lots of compliments from our guests about how great the food was, and how professional the staff was. We are so grateful for Mulligan's great service, and wonderful food. I recommend them for any event!
---
Reviewed on

10/01/2017
Nancy W
The food was excellent and working with Robin was amazing. She was responsive, professional and flexible. The food was outstanding. My guests said it was the best meal they had during our entire trip to the Outer Banks. Would highly recommend Mulligans.
---
Reviewed on

6/19/2017
Kimberly E
Mulligan's was great, they catered our wedding off site. The food was phenomenal, the price was amazing, and the staff really out did themselves. ROBIN goes above and beyond, she even offered to help my sister in law with her baby while she was settting up!! She instantly felt... Read More like an old friend and I wouldn't have wanted anyone else there to oversee it all! You can not go wrong picking this restaurant for all of your wedding or any type of catering needs. My whole family loves every bite!
---
Reviewed on

5/24/2017
Jen L
I could not have been happier with the service and the food. We got married at the Wild Horse Estate in Outer Banks 4x4 area and had them onsite cater the event. They arrived very early and had everything in place in perfect timing which is a tall order, since the house is only... Read More accessible by four wheel drive, driving down 5.9 miles of beachfront in high tide!!! We had the crab dip and the Chicken and waffles for our appetizer and I could not say enough good things about how amazing it was! Very reasonable prices and even our DJ commented that it was the best food spread she had seen at an Outer Banks wedding!! We did tenderloin in Red Wine sauce and Blackened Chicken Fett Alfredo. The food was amazing and the flavored water and Ice Tea they provided was a nice alternative for the kids and non drinkers. I would recommend them to anyone and would use them again if we are ever in the area. We visited the restaurant at the end of our trip as well and the food there was also excellent.
---
Reviewed on

4/19/2017
Devon S
I highly recommend Mulligan's - the food was amazing, and the service was even better. They were incredibly responsive and flexible prior to the event; and they seamlessly melded into the event itself. Staff cooked the food right outside the house, in a food truck, so the food... Read More was fresh and hot; and Robin was incredibly personable, organized, punctual, and responsive to our needs. They left our house cleaner than when they arrived (they truly did - they took our trash and recyclables that weren't even related to the event!). A wonderful choice for our event.
---
Reviewed on

2/14/2017
Caroline H
we really struggled to find a good caterer within our budget. we got overpriced quotes from multiple restaurants. Mulligan's Elizabeth Chambers kept in contact with me and personalized our menu over and over to get exactly the menu that I wanted for as close to our budget as... Read More possible, which was so appreciated. They even gave us a crab dip app free of cost- Elizabeth knew I really wanted this but it was over budget and they happened to have some extra crab meat and made it for us! It was incredibly thoughtful of them. We love Mulligans and were very satisfied with their food, bar service and communication throughout.
---
I would give them 10 stars if I could
Reviewed on

6/02/2015
Ashley G
I cannot say enough amazing things about the crew at Mulligans. First, Shannon is incredible to work with. She was responsive, kind and understanding througout the 17 months (yes 17 months) we were planning our wedding. The day of the wedding the staff showed up (to the 4x4... Read More area) early and ready to work! The team folded napkins and helped with place settings, I even peeked out of the bridal suite to see someone sweeping the deck at one point. This group was truly incredible. One of the best qualities about the team at Mulligans was their ability to be dynamic the day of the wedding. I had purchased mini champagne bottles for the toast thinking they had corks - it turned out they all had bottle caps! I looked to the two ladies who were bartending in a panic and they happily opened the bottles as people were dismissed from their tables to eat. They were so quick and efficient you didnt even notice them. This theme persisted throughout the day/night. The bartenders knew what my entire bridal party was drinking and even replaced my wine when I had been given the wrong glass of white (I did not even notice). Now to the food. I have been told at least 50 times that the food was some of the best my guests had ever eaten. The oysters and scallop ceviche were out of this world and I am pretty sure my maid of honor ate about 50 mini crab cakes. The team at Mulligans even made a small plate of cocktail hour food for my husband and I so we got a chance to try everything. Prime Rib, mashed potatoes - even the vegetarian pasta - incredible! When the staff left the kitchen was immaculate and the late night menu was exactly what we needed after all of the drinking and dancing! If you're looking for amazing food - Mulligan's will not disappoint. Even more impressive though was the 5 star level of service they provided. My husband and I were truly blown away by the entire staff. Thank you to everyone at Mulligans for making our wedding spectacular - we really could not have done it without you!
---
Delicious and Awesome Service
Reviewed on

12/12/2014
Haley S
Mulligan's wasn't our first choice because we were orinially thinking about doing a BBQ dinner, however, when other caterers wouldn't call us back, we decided on Mulligan's. Easily the best choice at the wedding--after my groom! No lie. They were HALF the price quoted by another... Read More caterer. They made a whole menu, offered us anything we could have needed, and we still got BBQ. Our menu was BBQ, collards, DREAMY mac n' cheese (stuffed with cheese, cheesy on top), slaw, chicken tenders for the kids, chicken breast in a delicious marinade, and both sweet and unsweet tea. All of my family talked about was how good the food was. Seriously, it's the first thing people mention about the wedding. Total success! They took care of EVERYTHING in the kitchen, and it looked fabulous in the venue. When we didn't have a knife to cut the cake, they had one for us. Very awesome owners and staff to work with. We had 130 people who all left with very full and happy bellies!
---
Meet The Director of Catering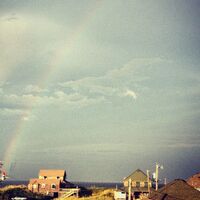 Robin Rector
I started in the hospitality business over 25 years ago in the hotel industry, that is when I realized that people are important to me! I wanted a job where I could make a difference and make sure that every person that I worked for had a great experience. From corporate events to community and my favorite, social and or wedding events! I hope you will consider Mulligans Grille and Beach Catering - I promise you will not regret it! Thank you, Robin Rector Director of Catering Mulligans Grille and Beach Catering www.mulligansobx.com 252 480 2000 office mulligansbeachcatering@gmail.com