Home

My Goodness Cakes
Details
Cake Delivery + Setup, Cake Tastings, Cakes + Desserts
Contact Info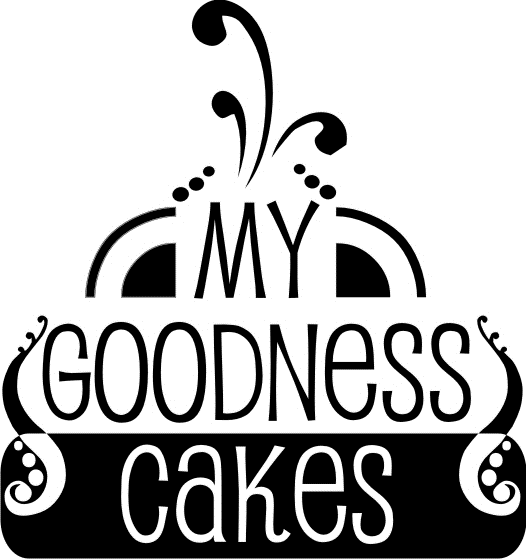 Reviewed on

3/15/2017
Jessica D
I worked with Brian for my wedding cake. Brian was helpful and very responsive. He was open to my design ideas and wanted to make sure the cake was exactly how I envisioned it. The cake was absolutely delicious, exactly how I described, and very reasonably priced. Brian also... Read More has delicious gluten free options as well. I would recommend Brian and hope to use My Goodness Cakes again in the future.
---
Reviewed on

4/21/2016
Kristin B
We worked with Brian from My Goodness Cakes for our wedding cake. The day my fiance and I went cake tasting (yes, all in one day, cue bellyache!) and he was our last tasting. Considering we were about ready to swear off sugar until the end of our days it is a gleaming testament... Read More that we cleaned our plates when we tasted his cakes! They are so rich and flavorful, and the frosting is smooth and a beautiful compliment to the cake. We were interested in a naked cake, which he had a lot of experience creating. In the end, the result was a unique, absolutely stunning cake that tasted phenomenal. Chai tea and rum flavors. Mmmmmm. Thank you Brian, our wedding cake was the best!
---
Beautiful and delicious cake!
Reviewed on

4/28/2015
Deanna C
Brian from My Goodness Cakes created an amazing and tasty cake for our wedding. We had a very small wedding, so our 2-tiered cake was perfect. We went with the rum flavor for one of our layers, and chai for the other. Both were incredible and our guests were talking about how... Read More delicious the cake was all night. Brian is also great to work with- he set up a tasting for us so we knew what flavor(s) we wanted. He was very professional and delivered the cake on time (we didn't even see him drop it off). I'd really recommend the chai flavor- it's not overbearing, has the perfect amount of moistness and the frosting is not over sugary. Lastly, when we met with Brian to show him our cake idea that we found online, he knew exactly how to create it. It couldn't have been more outstanding and matched our colors/theme perfectly. Anytime we go back to visit Phoenix, we are definitely stopping in for his cupcakes as well!
---
Do not use this place
Reviewed on

2/09/2015
kamryn d
I was happy with the service Brian provided up until the day of the wedding. Literally one week before the wedding, we verified with him in person that the cake would be delivered between 1-3 pm, probably close to 3 he said, as he had 2 other deliveries to drop off before ours.... Read More Someone dropped the cake off before 1pm, did not call me to notify they were there, and left without adding the cake topper and flowers (which he agreed to put on the cake at the venue). The cake was blue (suppose to be purple). The top two layers were suppose to be champagne with strawberry buttercream. There was no strawberry flavoring added and no hint of champagne, although the cake was moist and tasted fine for white cake. For the service and the price paid, I was extremely disappointed and it was the only marring factor of an otherwise amazing day. I do not understand how so many things went wrong.
---
Amazing Cake
Reviewed on

1/15/2015
Rose F
My wedding cake was one of the most important parts of the day for me and my now husband. It was so important it was the only thing I freaked out about the night before my wedding. I called Brian frantically, and he calmly reassured me that my cake was ready and would be... Read More delivered to the venue before we even got there so I could see it before the ceremony. It was honestly exactly what I had envisioned and everything about it was what we had spoken about. It was not only gorgeous, it was delicious. Had wonderful flavor and a great texture. All of our guests commented on how good the cake was and wondered where we got it. We even had unique flavors (Hawaiian, Spiced Chai and Rum) and even with those non-traditional choices, we did not receive a single complaint from anyone about our cake. I have since revisted the shop just to get cupcakes- the product is THAT GOOD!
---
Looks Heavenly, Tastes Sinfully Delicious
Reviewed on

10/13/2014
Christine H
Brian was great to work with. We had met him at an event at a venue and my new husband (a dessert man) loved his cupcakes instantly. We scheduled a tasting with him after we had selected our wedding date and venues. It was really hard to decide what cakes we liked the best... Read More because they all were tasty confections. Brian did his best to explain the different flavors and recommend based off of his prior experience. We ended up choosing to do a two-layer chai cake with chai and golden rum cupcakes. I loved that his fondant was not the ordinary fondant that tastes atrocious -- instead he uses a marshmallow fondant that is just sinfully delicious. Not only did the cake taste amazing, it was stunning. I came in with a photo of what I wanted and he was able to replicate the two-tiers SPOT ON from the picture. I cannot express enough how much our guests loved our cake - BOTH the taste and the look. People raved about how moist and flavorful our dessert was. Also Brian made sure when we swung in to visit leading up to our wedding we were discounted for sweets that we ordered from his cafe. I wish it was my husband and I's one year anniversary so I could break the seal on our top tier and re-experience the deliciousness of our wedding cake.
---
Beautiful Wedding Cake
Reviewed on

5/02/2014
Ashley E
My cake turned out so beautiful, we had a peacock theme wedding and we didn't want the cake to be too cartoony with the peacock theme and they took our theme and made an awesome cake with our theme colors and made it elegant as well as tasted great too!!
---
Beautiful and tasty!
Reviewed on

4/22/2014
Jen F
We used My Goodness Cakes for our wedding cake.. They were our first appointment, and we ended up not needing to go to any others! We had a time crunch on when we were able to taste the cake, and they were so accommodating for our (we live out of town, but had our wedding in... Read More Arizona) - we did only taste the cupcakes, and trusted how the end result would be... the cake was even better! We got the peanut butter and chocolate (my husband's choice) and the lemon (my choice). We gave an idea of style we wanted, and it was better than we could have envisioned!! Everyone loved the cake (two tier with the two different flavors as described). Everyone was able to have 2 (small) pieces (we had a 35 guests), and everyone loved both (but preferred the lemon). the best part, is the cake didn't need to be refrigerated and was so easy to pick up and take to our venue. They were fabulous to work with, and I would definitely recommend this to anyone!
---
My Goodness Cakes
Reviewed on

1/07/2014
Lindsey C
Brian, with My Goodness Cakes, was our knight in shining armor. He is brilliant and makes an amazingly good looking and tasting cake! He was more than willing to work with us and everything came out better than I could have hoped. Our 4 tiered cake looked wonderful and tasted... Read More delicious. The groom's cake that he made for us was a masterpiece and our guests are still talking about how great it tasted and looked. He helped us out of a bind with a cake topper problem that I had faced about a month before the wedding. I could not say enough good things about the customer service, quality and excellence of My Goodness Cakes. I would highly recommend for ANY occasion.
---
Beautiful and tasted good!
Reviewed on

10/30/2013
kelly c
Such a beautiful cake and actually tasted great. Had a picture of what I wanted and turned out exactly the same. Thank you!
---
Delicious!!
Reviewed on

8/27/2013
Kyrie H
The cake was beautiful and tasted great. Brian took time to help me pick flavors and decorations. Great service, great cake!
---
Phenomenal Cake!
Reviewed on

7/04/2013
Akilah W
I highly recommend My Goodness Cakes! The cake was excellent, as well as the customer service!
---
BEAUTIFUL & DELICIOUS!
Reviewed on

4/17/2013
Stephanie C
Thank you Brian for my cake! It turned out exactly like I wanted. You were so professional and polite. I will defiantly recommend you to everyone in the future!
---
hands down the best cake
Reviewed on

4/04/2013
Mandy J
Hands down the best cake I have ever had, especially for wedding cake!!!! Brian was a pleasure to work with. We had a tasting and instantly fell in love with his cakes! He has a passion for this business and you can tell! I got to pick 4 different flavors, a different for each... Read More tier and i couldn't of been happier with the way my cake looked on my wedding day! And all my guests loved it too! THANK YOU BRIAN!
---
Amazing experience
Reviewed on

3/30/2013
Heather D
Cake shopping was a scary thing for me because I have Celiac disease and must have gluten free foods/ products. Brian, the shop owner/baker extraordinaire, has a loved one that also must be gluten free and was extremely accommodating. Not only did he have awesome GF cupcakes for... Read More me to sample flavors he made a beautiful cake for half the cost of another place that I researched and had a tasting with. It is clear that cake making is a labor of love. My guests loved the cake and were surprised to learn that it was GF! Bottom line: recommend!!!
---
Cake was beautiful
Reviewed on

12/17/2012
Rae G
We used Oh My Goodness Cakes for our wedding cake & it arrived at the wedding on time & looking exactly like we had ordered it. We were very happy with how it turned out, it was exactly what we wanted!
---
Not what we expected
Reviewed on

12/06/2012
Victoria C
Our experience with the cake was definitely not the best. When we went to do the cake tasting, Brian was exceptional - friendly, professional, and very convincing that the fondant would be 1/12" thick and that we should go with that instead of buttercream we wanted because we... Read More could do a lot more designs with it. The cake did end up looking great, but it didn't taste as good. When we cut into the cake, the fondant was much thicker and we wished we would've gone with the buttercream.
---
Worst cake ever
Reviewed on

11/30/2012
samantha r
I went to great lengths when picking out a person to make the cake for our wedding...we found this place and Brian the owner could not stress more that he did not freeze his wedding cakes they are made fresh the day before so they would be the best quality. Needless to say the... Read More cake was disgusting petty much frost bitten. I asked for an ivory cake and it showed up yellow. I did not know any of this until the next day which was so embarrassing since it was served to my guests. Also I gave him specific pictures of cupcakes that we wanted and they turned out literally nothing like we asked for. Which was a huge disappointment especially since they were $60 for a dozen. I paid so much because I was asking for something VERY specific and something that required great detail and got just a frosted cupcake. He expensive and doesn't deliver what he promises.
---
Delicious!
Reviewed on

11/13/2012
Jessica C
Brian is amazing! He helped me decide how to design my cake and it came out beautiful! My goodness cakes was 1 of 2 vendors whose cakes were included in the price of the venue and after 1 meeting with Brian we picked him! We had 4 tiers each a different flavor and from what I... Read More heard everyone really enjoyed it. I did not get to eat any because my husband decided to smash it in my face and not a bit got in to my mouth but none the less we have been told only good things about our cake! I cant wait to eat our top layer of confetti cake on our 1 year! Thanks Brian! You were awesome to work with and the cake was delicious (or so I hear) ;-)
---
Delicious!
Reviewed on

11/05/2012
maritza d
Brian is awesome! He is friendly, professional and I love that his cakes are fresh. We got a good deal on our cake since we met with him when he had a special. He made the cake exactly how we wanted and he answered all our questions. He can deliver but only in the city, and he... Read More charges a fee. We had our wedding in Sedona, so he wasn't able to deliver but he gave us tips and help with the cake. It was beautiful and delicious, I would definetly reccomend Brian!
---
GROSS!
Reviewed on

4/16/2012
Nicole S
The cake that was delievered to my reception did not taste anything like the wonderful cake we had at our tasting. It was so gross people were spitting it out. How embarrassing. The cost of the cake was great but after tasting it I wish I had just went with someone else and... Read More spent the extra money. The owner is super nice. Cake was pretty taste was just bad!
---
Beautiful Cakes
Reviewed on

1/31/2012
Ramona W
The cakes were beautiful. We were a little bit limited with the design aspects. The actual cakes were not as moist as those we had during the tasting but they were acceptable. Check the website for specials.
---
Great Place to work with
Reviewed on

11/09/2011
Daniela U
Brian, the bakery owner, was simply awesome. He was nice, kind, and had great prices. I totally recommend him! The cake was yummy and really pretty.
---
Amazing...
Reviewed on

6/15/2011
Jessica H
From the moment I emailed Brian regarding our wedding cake, it has been an absolute pleasure to work with a true artist and a lovely personality. Our cake was a true work of art and the flavors were incredible. Our experience was nothing less than excellent! Thank you Brian!
---
Loved my cake!
Reviewed on

5/24/2011
shelby f
I was married 3/18/11 and Brian did an awesome job on this cake! It was made fresh- not frozen which made such a difference. He was great to work with and the cake look just like we planned. I would highly recommend!
---