Home

Myth Golf and Banquets Barn Weddings
Book Your Wedding with Myth Golf and Banquets Barn Weddings
---
A BALLROOM IN OAKLAND TOWNSHIP, MI
About Us
Located in bustling Oakland Township, Michigan, the Myth Golf and Banquets Barn Weddings invites to-be-weds to step out of the ordinary into a rustic and elegant barn wedding that celebrates the extraordinary. A formal wedding hall with plenty of room for even large weddings, the Myth Golf and Banquets Barn Weddings venue has two spectacular golf courses and gorgeous boardwalk paths through the natural beauty of Michigan's countryside.
The Banquet Hall. The Banquet Hall at Myth Golf and Banquets Barn Weddings is designed to look like the interior of a barn with beautiful exposed beams and high ceilings. Seating for 220 guests beside panoramic windows providing gorgeous views of the surrounding manicured lawns in a climate controlled reception hall makes planning the wedding simple. A full bar and beautiful chandeliers and an open floor plan allows couples to create their own personalized space. A gorgeous dance floor and an attached outdoor patio encourage guests to dance the night away inside the hall or under the stars.
The Grounds. The grounds of the Myth Golf and Banquets Barn Weddings are ideal for up to 220 guests with a lovely wedding ceremony area surrounded by white wedding chairs. A simple archway or a pergola makes an excellent location for the wedding vows and acres of manicured lawns make those first-look photos fantastic. Rusting wooden walkways cross the golf courses providing plenty of locations for fun photos with the family.
What You Should Know
The Myth Golf and Banquets Barn Weddings venue is a full-service golf course and wedding and banquet hall with an onsite wedding coordinator trained to help couples create the ideal wedding. Wedding packages begin with a base price per person and there are a variety of additions available.
The base wedding package includes the use of the Myth Golf and Banquets Barn Weddings banquet hall for six hours with all of the tables and chairs necessary for the wedding or reception. Linens, dinnerware, glassware and electric hookups are included with a base wedding package.
Catering is provided by the Myth Golf and Banquets Barn Weddings' catering team and outside caterers are not allowed. Wedding buffet-style dinners include delicious items like Marsala chicken, sweet pork loin and beef medallions. Vegetarian meals are available upon request and appetizers and desserts are also provided. Bar service, including custom cocktails or signature drinks, is also available. The waitstaff and bar staff are also provided by the Myth Golf and Banquets Barn Weddings.
Extra Perks
The lovely grounds of the Myth Golf and Banquets Barn Weddings are definitely a perk when it comes to weddings here.
Close to restaurants and lodging
Private bridal suite to prepare for wedding
Foot golf for adults and children
From the Vendor
Myth Wedding Venue Has an Amazing Rustic Elegance
Myth Banquets is a one of a kind rustic venue. Wedding reception guest have views nothing short of spectacular inside the clubhouse and out. A Myth Bride has an extravagant and romantic barn-atmosphere.The Oakland County Myth banquet hall seats up to 225 and has an experienced onsite Chef.
Amenities + Details
Amenities
Handicap Accessible

Indoor

Reception Area
For more details about amenities, please message the Venue.
Ballroom, Barn, Country Club
Bar + Drinks, Food + Catering, Rentals + Equipment
Contact Info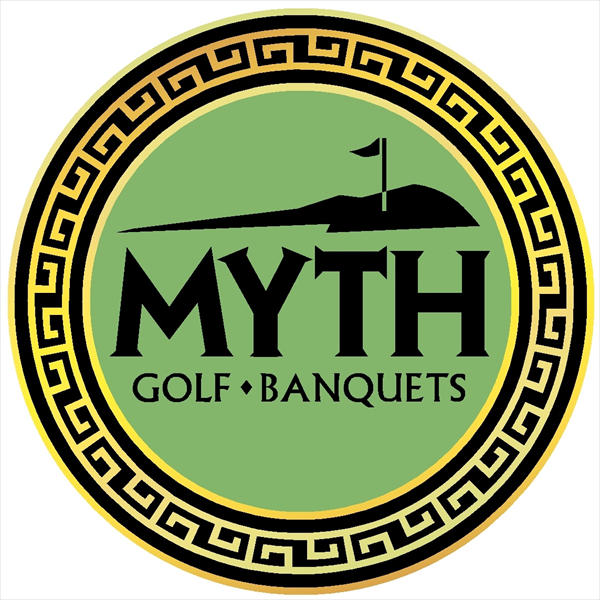 Reviewed on

8/30/2017
Joselyne N
Laura the coordinator is amazing. She was easy to work with and made sure everything flowed nicely in order for me to have my dream wedding. She's super kind and understanding. Had my Bridal shower and reception here. The food at both events was delicious! The venue is very... Read More beautiful on its own. From the "barn look" and the huge open windows looking out into the golf course and the cute Christmas lights wrapped around the beams. It has a very romantic feeling which is what I was going for. The dance floor seems small but it was really perfect and gave a feeling of it being "packed" when few people were dancing so it never looked empty. It has a nice outdoor patio also for people to enjoy. I got lots of compliments on the beautiful venue. Thank you so much Myth Staff for a memorable night!
---
Reviewed on

5/23/2017
Paige H
We couldn't have made a better choice for our wedding. Laura and Myth were unbelievably great. It was just the right kind of atmosphere we wanted: simple, elegant, rustic with class. Myth's wedding coordinator, Laura made our whole planning painless. She is VERY on top of... Read More contacting with you and quick reply back to your every question or concern. We had our reception and ceremony at Myth and our day was perfect. All of our guests said it was the most beautiful wedding, and people that didn't attend was shocked it was at a golf course. Thank you again for making our day perfect! P.S. the food was amazing!
---
Fabulous
Reviewed on

6/09/2013
Michelle H
I would highly recommend this place. Laura, the coordinator was great and helped everything run smoothly. The view is beautiful. The Food was amazing and the staff was very good as well
---
Reviewed on

10/16/2017
Amanda B
We very much enjoyed our experience with Myth. The venue is beautiful, relaxed, and unique. We had rave reviews from our guests about the food, and how excellent it was. The servers and bartenders were helpful and attentive. We did not see much of the manager, Laura.... Read More Unfortunately, she is our only complaint and why we decided not to go with 5 stars. We had amazing DJ's who kept us on track with the timeline, without them I'm not sure how the night would have gone! We saw her at the beginning of the event when lining up for the ceremony, and seemed to be MIA until she began to break down tables DURING our reception. I come from a back round working in a venue, we always waited until the very end of the event to break down tables, or bring out additional ones. We had the venue booked until 12am, and servers were being directed to take things down and add more tables for the following night's event around 10:30pm. Granted it was towards the end of the night, and we had a smaller sized wedding, I still found it rude to begin these tasks while our guests were still enjoying the night with us. I was very much more of a laid back bride, so I didn't totally notice her absence until watching her prep for another wedding during my own. If you need more service, attention, or direction make it known with her when booking to hope she'll be more involved in your event and the smooth running of a timeline.
---
Reviewed on

10/15/2017
Sara R
Amazing day despite heavy rain! Laura is great and is a pro in her field. Only thing I would say is max is 220 which is do-able BUT we had 168 and I wouldn't have had it any bigger. Space was perfect for that many guests!!
---
Reviewed on

10/08/2017
Ally H
We are so happy we had our wedding at the Myth! The room was so beautiful and we received so many compliments! The food was amazing and the staff was very friendly! We had the best day ever, wouldn't have changed a thing! : )
---
Reviewed on

6/05/2017
Merideth F
This venue is absolutely stunning. We had so many compliments throughout the night and the weeks after about how wonderful everything was. Laura was very helpful throughout the whole process and the food was incredible!
---
Reviewed on

12/19/2016
Stephanie C
The Myth, for me, was perfection. Laura was incredibly helpful and during my rehearsal, really set the pace for what I was to expect on my big day. And leading up to that day, she was willing to answer any question I had (no matter how ridiculous). The cost was more than fair,... Read More and we had a lot of "included" amenities (including things I wouldn't have thought of) that just made the day that much better. And seeing it all come together? Beautiful. It was absolutely perfect in that room. All of my hard work with the planning was executed to a T. I couldn't have asked for more.
---
Reviewed on

7/11/2016
Amazing!!! I can't say enough praises about the Myth!! My husband and I are SO glad that we had our wedding reception here! Our entire event was perfect thanks to Laura and all of the staff. The venue was absolutely beautiful (unique, intimate, and elegant), the food was great,... Read More the staff was friendly/attentive, and Laura was so helpful/easy to communicate with throughout the entire process. I feel like she went above and beyond to make sure that all of our wedding needs were met. I couldn't be happier about the entire experience. :-)!
---
Reviewed on

12/05/2015
Everything about The Myth was amazing and we were extremely impressed with the food, drinks, and staff. Hands down we would highly recommend this venue for a wedding and our family continues to sing praises. Laura went above and beyond to make our day special and accommodate... Read More all of our needs and then some. We are forever grateful...BiG ThAnKs.
---
December 2014 Wedding
Reviewed on

3/02/2015
I can't say enough good things about this venue (Myth) and the banquet manager Laura!!!! We have heard from many people how wonderful the evening was. The food was fabulous. Laura took great care in making sure things went so smoothly. Five stars all the way!!! Thank you. I will... Read More recommend the MYTH.
---
Almost Perfect
Reviewed on

11/25/2014
Megan S
The Myth was a beautiful place to get married. Overall, we were very happy with our wedding. They do require that you use their caterers, so make sure you are clear about our food choices. We confirmed our choices two weeks before the wedding and on the day of we had some of... Read More what we wanted and some things mixed up. The food was still great so it wasn't a huge deal, but we wish the service had been better in that aspect.
---
Great Rustic Venue!
Reviewed on

11/11/2014
Kristen M
To all the brides to be, My husband and I used this venue and loved it! We had a guest list of 160 people and the size of the venue was perfect! We chose the buffet option which was $46 per person and that was with the open bar. Very reasonable price! The food was amazing, and... Read More I had numerous compliments! The only thing that kind of made me a little upset was that they served my cake in increments. They waited too long to put more cake out for people to take and some of my guest didn't receive any. Other than that everything was amazing!If you are looking for a rustic feel this is the place to book! Also loved how it is kind of in the middle of no where but also so close to Rochester Hills! Laura was also a pleasure to work with. She was very attentive and answered my million questions in a timely manner!
---
Rustic/Elegance
Reviewed on

10/06/2013
Olivia G
The banquet room is absolutely beautiful! If you are going for an elegant/rustic look this is the perfect venue. It provides a cozy and intimate setting and the ceiling already has lights pre strung on the beams which really help create a beautiful ambience. The buffet is a... Read More great value and all of my guests raved about the food. A wonderful choice!
---
Myth Golf
Reviewed on

6/25/2013
Leigh S
The venue was beautiful and before the wedding the coordinator was helpful. But during the time for pictures, the coordinator and my photographer did not seem to get along. The coordinator was rushing the pictures and ending up driving away in the golf cart without my... Read More photographer so my photographer had to ride on the back of a golf cart with my matron of honor and a bridesmaid. Other rude things happened between the photographer and coordinator. The coordinator should have been more professional and asked me what I wanted to do about the pictures. Also, since the second spout between my photographer and coordinator, I didn't see the coordinator the rest of the night. My DJ took some of the head table's drink orders instead of the staff/coordinator.
---
Amazing Venue
Reviewed on

5/28/2013
Chelsea P
I can't say enough about the Myth and their staff. We had our wedding 2 weeks ago and even with the drastic change in weather, Laura and her staff pulled off the outdoor ceremony perfectly. No thanks to my wedding planner, the venue still looked amazing and all the staff at the... Read More Myth did a wonderful job getting the location ready. I had set up a lot of our decor the day before (Laura gives you all the flexibility to set up you could dream of) and with some finishing touches the day of the reception it looked fantastic. It's the PERFET location for a bride who's looking for that rustic/vintage theme but doesn't want to force family to drive all the way up north or to one of those scarcely located Barns around the state. (You also have heat / air conditioning!! LOL The prices we GREAT and the food was raved about! We had an excellent buffet set up and people couldn't stop talking about how great it was. The few fears we did have were the dance floor being small but come wedding day it was actually the perfect size and we had over 200 people! Their preferred vendors that we happened to use were great and the venue itself is just fantastic. The closest to the pin contest didn't go over as well with the weather but if it had been nicer it would have been a highlight as well. We even had a guest get a hole in one!! IT was GREAT! If we could go back we would book them all over again. SO happy! THANK YOU LAURA AND THE MYTH! :)
---
Got many compliments
Reviewed on

11/06/2012
Rosita P
According to guests, the venue was rustic, yet romantic. The grounds are beautiful and there were plenty of areas for photo opportunities. The lighting is beautiful and there is plenty of room to move around for a party of 150. The food was the best. One perk was that a hotel... Read More nearby could shuttle guests at the beginning and end of the night to and from the venue. The only negative was that there was a bit of a rushed feeling from the reception coordinator at the beginning of the night.
---
Myth Banquet Center
Reviewed on

10/26/2011
Stephanie B
The food and bar were amazing!
---
LOVE IT
Reviewed on

9/20/2011
Kristie H
Staff is awesome, we loved them so much, it's beautiful and perfect for a wedding, has such a great look with the high ceilings and lots of windows :)
---
Beautiful Ceremony Site and Lodge
Reviewed on

9/15/2011
Shawn P
If you are looking for an "outdoorsy" location, Myth is for you! It's off the beaten path and is beautiful. The Lodge is great for a reception and needs little decorating, which can save you $$. The Event Coordinator there is a little rough around the edges but in the end... Read More everything ran smooth. Great food too!
---
Meet The Director of Marketing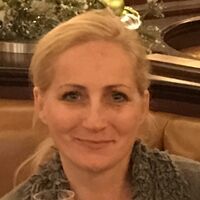 Laura Nicholson
I'm your contact person for Weddings and banquets at the Myth. I've worked side by side the Myth brides and grooms for over 10 years. I manage the staff and work with them closely. I've worked with Vargo Golf Company for over 15 years and handle banquet advertising and marketing for multiple facilities. The Myth is my home base and favorite venue. I can't wait to hear all about your dream wedding and I'm excited and lucky to be a part of it! Text me anytime for questions. See our website for information and contact info.