Home

Nard's Professional DJ Service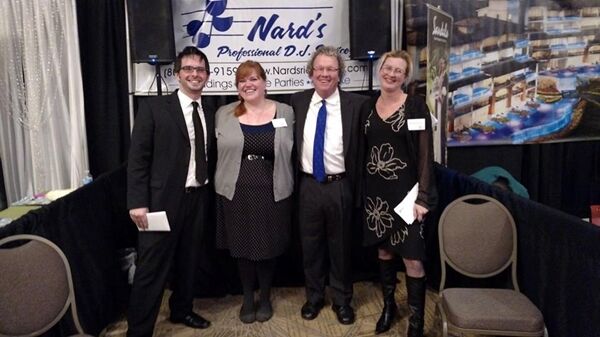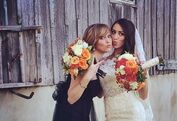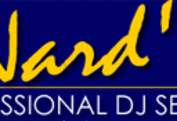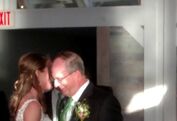 About this Vendor
Fairytales do come true...
Founded in the DC area in 1972, Nard's has been in Richmond for 20+ years. DJs are kept current with the latest trends and keep their skills sharp in relating varieties of music with situations. Nard's features all computerized music libraries and Mackie sound systems.
Details
MC Services, Recorded Music, Sound Equipment, Music
Contact Info

2306 Adelphi Road, Richmond, VA
Reviewed on

11/20/2015
Katherine M
We had the pleasure of having Patrick McCormack as our DJ (part of Nard's Professional DJ Service) as the DJ for our wedding. He was professional, fun to work with and a good value for money. We met with him at his home and he helped us develop a timeline for our wedding and... Read More helped us plan the music for our ceremony and reception. My husband and I are both avid swing dancers so he helped us integrate some swing songs in with modern music that our friends like to dance too. He did an excellent job communicating with us and the venue (The Manor House at Kings Charter). He showed up early, had all his stuff setup lighting quick and even helped coordinate a little. The ceremony went off without a hitch (the music was lovely) and he did an amazing job keeping people on the dance floor during the reception and has a sixth sense about the vibe in the room (always playing the perfect mix of slow and fast songs, modern, pop, etc.). He even got some of our older guests out on the floor dancing which was amazing and so much fun. He is an incredible DJ and we really appreciated all of his efforts to make our wedding day exceptional. I highly recommend Nard's and especially Patrick to anyone looking for a DJ for their wedding in the Richmond/NOVA area.
---
What a party!
Reviewed on

11/10/2015
Two musicians getting married in a venue full of musicians has to be daunting but Patrick was amazing! I was asked by a number of people to get the playlist used. Patrick was helpful with the planning, creative with his song choices, entertaining as hell, and super friendly and... Read More welcoming to the guests. Nards was an incredibly amazing addition to our evening and perfectly crafted the party atmosphere I wanted!
---
Molly & Gena's Wedding
Reviewed on

10/27/2015
Patrick from Nard's did a great job with the music for our ceremony and the reception. He kept everyone on the dance floor for most of the evening and everyone had a great time! Patrick played the songs we requested and added in his own selections and they were perfect! He... Read More did a great job engaging the crowd! Thanks Patrick!
---
Amazing Service!
Reviewed on

10/29/2015
MELISSA E
Nards DJ service was absolutely fantastic. They know the business very well and make sure that you are absolutely comfortable with every decision. They work with the others involved in the wedding so that everyone is on the same page and, in general, take alot of stress off of... Read More an already crazy day!!
---
Amazing DJ
Reviewed on

7/13/2015
Patrick was absolutely amazing from start to finish. We met with him twice before the wedding and both times he was so organized and had questions for us that we hadn't even thought about. He laid the entire reception out so well for us that we didn't even get or need a planner.... Read More We had 370 people at our reception and yet Patrick made everything run so smoothly. He was great with the other vendors, he didn't rush things and he was so flexible! Not to mention the songs he played had everyone jumping up and down the entire night. We still continue to get phone calls about how amazing our DJ was. It definitely would not have been the same without him. I would recommend Nard's to anyone looking to throw an amazing reception!
---
Awesome!
Reviewed on

11/03/2014
Melissa W
Not only was Patrick an amazing DJ at our wedding, but his years of experience provided great flow and ease for us and all our guests! You won't be disappointed!!
---
Great DJ
Reviewed on

10/31/2014
Bonnie B
Patrick with Nards is a great DJ. Very professional and kept the crowd dancing and having a great time. Looking forward to seeing him at other weddings and events in the future!
---
Nards
Reviewed on

10/31/2014
Ashley R
Patrick was so professional and very helpful when I was planning my wedding. He was very receptive to everything I wanted and I honestly couldn't have asked for a better DJ. Everything went exactly the way I wanted! Perfect!
---
Above and beyond
Reviewed on

10/30/2014
Stephen B
Patrick did everything within his power to make sure that our wedding was enjoyable for every person there. He truly cares about making your day as special as can be. Thanks, Patrick!
---
Great experience!
Reviewed on

10/12/2014
Mariana G
We had a wonderful experience with Nard's! Patrick was the DJ for our wedding and he was awesome. It was easy to get in touch and coordinate the event. He had good recommendations for day-of scheduling and worked to keep the caterer and photographer informed during the event! We... Read More provided a list with Latin and American songs as we had a mixed audience and the balance was executed perfectly! We would definitely recommend Nard's as we had an excellent experience!
---
Nards
Reviewed on

10/08/2014
Caitlin M
I've used Nards for many occasions so it was fitting to use them for my wedding. They had all the music I wanted for my wedding and were great to work with. If they didn't have a song, they made sure to have it by my wedding day. The DJ was great too and made sure to follow my... Read More rules in terms of what not to play, what to avoid and more. He was super energetic too which got the crowd excited. I highly recommend them!
---
Sept. 13th Wedding
Reviewed on

9/30/2014
Alex T
I recently used Nard's Dj services for my wedding. Patrick was wonderful to work with. He asked questions that I didn't even think of. Was very personable. Able to handle rowdy guests, and help keep guests informed of what was happening. Whenever I had a consultation with him,... Read More he was always making a tasty creation in the kitchen.
---
INCREDIBLE!!
Reviewed on

6/12/2014
Megan S
We researched many DJs, but none of them really stood out to us. We saw Nard's at a booth during the wedding expo. After meeting with them, we knew instantly that we were going with them as our DJ. Patrick has a great sense of humor, great equipment and both Patrick and James... Read More were very professional. James was actually the one at our wedding, and he did an AWESOME JOB! He did all of the announcements and introductions, as well as keeping the dance floor packed all night. We gave him a small list of requested songs, but everything else he chose was great! He kept the party going. Even our older guests were out there having a blast. It has been almost a month, and our friends & family are still talking about our wedding! They have all said they had so much fun and it was one of the best they have ever attended. Very memorable. You will not regret choosing Nard's. We couldn't have asked for better entertainment for our big day. :) Thanks guys!
---
Excellent Experience
Reviewed on

8/08/2013
Carrie E
I thoroughly enjoyed working with Patrick and his team. They checked in with us multiple times before the wedding to make sure everything was going well and to see if we needed any help. Patrick kept everything running smoothly at the wedding. He was very professional and... Read More kept the dance floor full. Many of my guests commented it was the most fun they had ever had at a wedding. I even had family members who never dance get out on the dance floor. I would highly recommend Nard's for any event, especially a wedding.
---
Great Work!
Reviewed on

6/18/2013
Stephanie B
Loved working with Steve. He was very comfortbale and laid back to work with, which is the type of people we are. A little bit pricey than some other places we looked into, but for both the ceremony site and the reception things turned out awesome! Would recommend!!
---
Outstanding!
Reviewed on

4/16/2013
Marlyn S
Music was such an important part of our wedding and they got everything just right! Patrick was much more than the DJ. He kept everything going and was watchful of each and every stage of the wedding and reception. I was so impressed that he listened to what we wanted and made... Read More it the most faboulous day I could have imagined!!! Marlyn and Steve Snow
---
Couldn't have been happier!
Reviewed on

12/07/2011
Annie W
Steve did an excellent job DJ'ing our wedding reception. He kept people on the dance floor all night!
---
Excellent experience with DJ Patrick from Nard's
Reviewed on

10/30/2011
Kerry F
Patrick from Nard's was the DJ at our wedding in September and we couldn't have asked for anyone better! Although our wedding was in Richmond, we do not live there. As a result, we were worried about how difficult it would be to work with our DJ over the phone and through email.... Read More However, with Patrick it was no problem at all. He was very easy to work with and he was very flexible in order to meet with us when we were in town on the weekends. Patrick was very familiar with our reception location so he was able to help us along the way even with wedding items unrelated to the music. Additionally, we had a challenging and wordy set of introductions for our rather large wedding party along with a special wedding song that we cut ourselves. We gave all that info to Patrick and he was completely accommodating. Once the party got started at the reception, Patrick played the perfect mix based on the songs we told him we liked. The dance floor was packed the entire night. If you're looking for a DJ that will be extremely accommodating, will keep the dance floor packed, and has no problem meeting special requests, Patrick is your man. Thank you Patrick!
---
Penelope is amazing!
Reviewed on

10/19/2011
Christie N
She was great. Played everything we asked for. And more important, she did not play the things we did not want (chicken dance...etc)
---
Rock on!
Reviewed on

9/17/2011
Debbie K
My husband has a very interesting taste in music. He is very much a rock / metal guy (yes, I still love him very much!). I had met Steve at one of the Richmond Bridal Shows and hit it off instantly! He was perfect, he knew exactly what my husband was into but was making it... Read More sound good even to me! When they actually met for the first time to go over the song list it was reconfirmed. No one else would have done. Steve did amazing the night of, there were so many 16-20ish year old guest wanting more pop and rap, he mixed a bit in here and there to keep them happy but really hit what we wanted and made it fun for everyone.
---
great value for the price
Reviewed on

8/10/2010
Nicole B
This DJ was very knowledgeable of the business. He not only DJ'd the wedding and reception but he was also the MC. He did all the annoucing and he even ordered the timeline of events. He did a pretty good job but there were a few mishaps. He started to announce the wedding party... Read More before I (the bride) had my dress bussled. So half of our wedding party was introduced and then there was a 5-7 minute pause while my mom tried to find all the buttons to bussle my dress for the bride and groom first dance. When I was finally ready to enter the reception the remaining part of the wedding party was introduced. It was awkward. The DJ called all the questionable shots during the reception instead of the on site event coordinator. He also persuaded me to not have a champagne toast because he said all the guests were too intoxicated yet the event bar continued to serve them so it would have been better just to have the champagne for the other guests. Also the groom was in the bathroom when the DJ played the last song so he missed most of our last dance. The DJ was priced within his competition plus he added additional equipment to cover our ceremony at no additional cost. He also made us a CD of all the songs he played during the reception which has been one of the most valuable things to have that I didn't expect to receive. Overall I would recommend Nards but be careful to not let them take over the entire event.
---