Home

Nikkolette's Macarons
About this Vendor
Ooh La La!!! French Macarons!
Nikkolette's Macarons specializes in one thing, the Macaron. These elegant French cookies are filled with decadent ganaches or delicious buttercreams. Macarons are a fun addition to any dessert table and make unique, customized wedding favors. And since these lovely little macarons are made with almond flour, they are naturally Gluten Free! Every macaron is hand made by Nikkolette in our Minneapolis kitchen using only the freshest, highest quality ingredients. Nikkolette prides herself on excellence and we hope you enjoy her macarons.
Details
Cookies, Desserts, Cakes + Desserts


Contact Info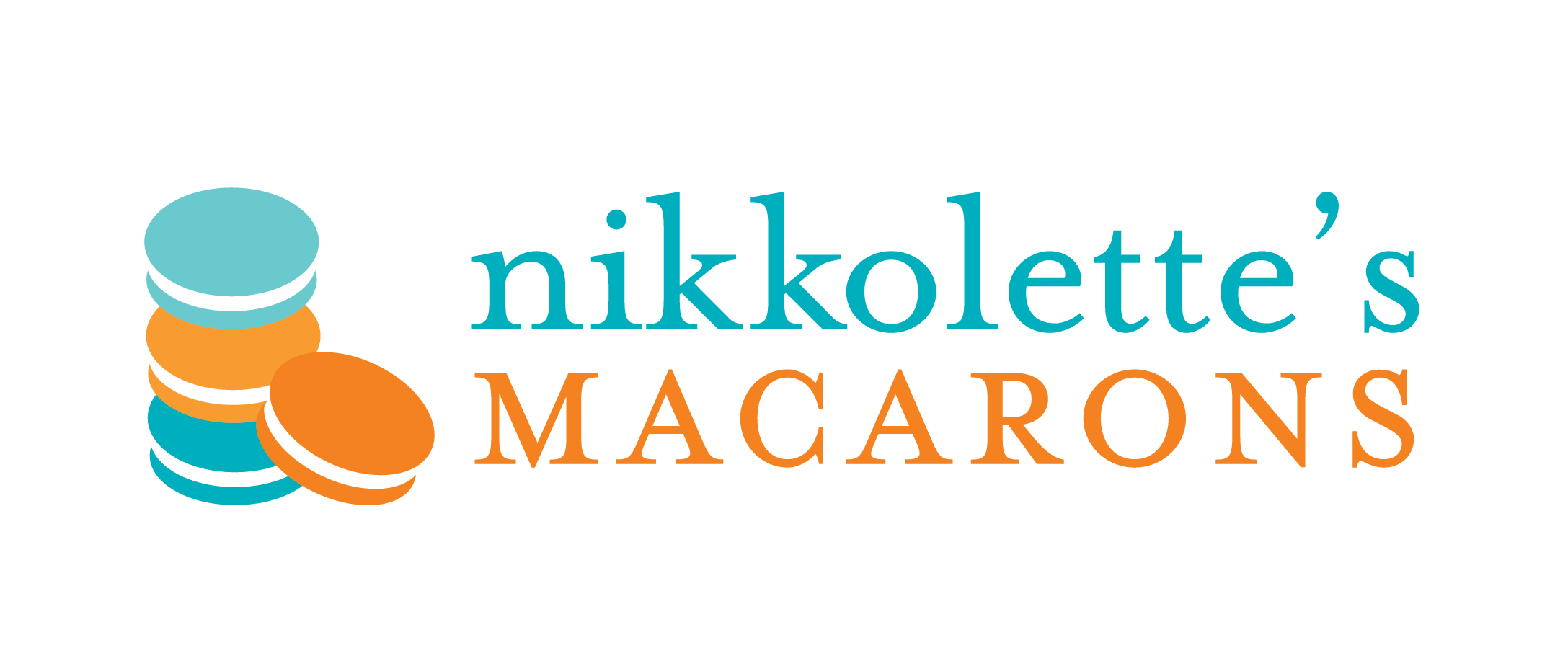 Reviewed on

7/19/2017
Samantha H
Everything about work with Nikkolette was superb. Her macarons were incredible. We had many compliments on the beauty and the outstanding quality. Communication was fluid and easy with Nikkolette. We ordered two macaron towers for our wedding. Set up was simple. I highly... Read More recommend and certainly would order again!
---
Reviewed on

9/10/2017
Adria C
My wife & I got married last month, and we both knew we wanted macarons for dessert. When planning a wedding, priorities are: high quality, low headache, and affordable. Nikkolette's macarons were all three. She was easy to contact, and the night went off without a hitch. Not... Read More to mention the pink champagne flavor was a crowd favorite. THANK YOU Nikkolette!!
---
Reviewed on

9/09/2017
Gudrun M
Gorgeous and delicious macaron tower! Nikkolette is great to work with and the product is flawless. Highly recommended as an interesting dessert option!
---
Reviewed on

8/15/2017
Jeanna T
My now husband and I wanted something different for our wedding, and Nikkolette was willing to help! We both love macarons, but every place we tried didn't have the quality we would have liked. Nikkolette's macarons not only had the right appearance, but the texture and taste... Read More was wonderful as well. Since we don't live in the cities, most of our communication was done through emails and Nicolette was professional and immediate getting back to me with answers to all my questions. I wanted a custom color to match my wedding decor, and she made sure to color match perfectly. Since we didn't live in the cities, I had a family member pick them up for me. She was in communication with my family member to make sure she was ready for them to be picked up. Nikkolette made sure they were safely packaged for the 5 hour journey and packed extra just in case (and to let us have a little treat before the big day). On our wedding day, it's a good thing my husband and I ate one because there wasn't one left at the end of the night. They were a hit with everyone and we got a lot of compliments on how great they were! I highly recommend Nikkolette's macarons for any occasion!!
---
Reviewed on

8/09/2017
Alex K
Everything was amazing! The macarons looked gorgeous and tasted amazing. Everyone loved the non-traditional dessert, and many people took a few extra to snack on later in the night. Definitely recommend!
---
Reviewed on

6/13/2017
Nicole C
We loved working with Nikkolette's Macarons for our wedding! We wanted to do something kind of unique, and we were on a budget. Nikkolette helped us design a special wedding favor for our guests and even let me ship customized stickers to her house so she could stick them on... Read More the favor boxes for us. She also worked directly with our wedding planner, and I didn't have to worry about a thing on the day of the wedding- they just showed up and looked and tasted beautiful!
---
Reviewed on

6/06/2017
Marie F
we absolutely loved nikolette's macarons! She was also very easy to work with which made the process very stress free for me. Definitely recommend.
---
Reviewed on

5/15/2017
Amanda Y
Nikkolette was great and so easy to work with! She added a beautiful (and delicious!) display of macarons to our mixed dessert table at our 4/15/17 wedding. She was able to do this on very short notice and we couldn't have been happier! Our guests were raving about the macarons.... Read More I'm so glad we were referred to Nikkolette AND that she could accommodate our last-minute order. I only wish I would have ordered more so the bride could have tried each flavor! :) Thank you Nikkolette!!!
---
Reviewed on

1/13/2017
Katie N
Macaroons have long been by favorite and I knew we had to incorporate them into our wedding. Thankfully we found Nikkolette! She was an absolute pleasure to work with - so friendly and kind, and she makes the best macaroons around!! Trust me - I've tried all that the Cities... Read More offer! We placed individual macaroons in a cute little box and had them on every table setting at our wedding reception - our guests loved them ... who doesn't like a little dessert before dinner?! Thank you again, Nikkolette!!
---
Reviewed on

1/08/2017
Elizabeth P
These beautiful and delicate Macarons were the perfect finishing touch to our wedding desserts! They were gone within 10 minute of being displayed :) They were definitely a highlight of our wedding!
---
Reviewed on

12/11/2016
Heather J
I had no idea what a macaron was before meeting Nikkolette, but after sampling several of her flavors, I quickly realized that I had been missing out on something truly amazing. Nikkolette's macarons are soft, almost chewy, and sooo delicious that I guarantee you can't eat just... Read More one. Nikkolette can handle any size order, whether you'd like a dozen for yourself or several hundred for a large event. Even better, you can customize your colors and flavors to match the theme or your wedding or party. I can't recommend Nikkolette enough!!!
---
Reviewed on

11/01/2016
Teeda B
Oh my goodness, when I saw the macaron tier online, I knew I just had to have it at my wedding. With only 1 week left until my wedding, Nikkolette was able to accomodate my order for me. The macarons were absolutely delicious and with my milk and cookies bar, the macarons were... Read More the first to go.
---
Reviewed on

9/27/2016
Christa s
We were so excited to have these beautiful little treats at our wedding instead of a traditional cake and Nikkolette did not disappoint! These little cookies were the the star of the dessert table and looked more beautiful than any wedding cake I have seen. The guests just loved... Read More them! Nikkolette is also a lovely and kind person and I hope to work with her again in the future!
---
Reviewed on

9/18/2016
Becky C
We had the macaron tower for our daughter's wedding this past weekend. They were delicious and a fabulous addition to our dessert table. We were able to taste test a few months ago and determine which flavors we wanted for the reception. Nikkolette was wonderful to work with,... Read More answered questions very quickly and made the process extremely easy. Our wedding coordinator at our venue was so impressed we caught her taking pictures of the tower!
---
Reviewed on

9/14/2016
Amy C
Nikkolette delivered macaroon gift boxes to my daughters wedding reception on the Majestic Star in Stillwater MN. She not only matched the color of the ribbon to the wedding, but she put a custom sticker on each box that my daughter emailed her form their invitations. The... Read More macaroons even matched the wedding colors. Nikkolette went above and beyond and the guests raved about how good the macaroons were ! Thank you, Nikkolette, for making this part of the evening so special and YUMMY !
---
Reviewed on

9/07/2016
Sandra B
We had a tower of Nikkolette's Macarons at my daughter's wedding, along with various cakes from a local bakery. They were an elegant addition to the dessert table. But, more importantly, they were so delicious. Each little treat was a delight. The flavors were very yummy and... Read More the texture was exactly what a macaron should be. Nikkolette made a delivery to our reception, helped set up the tower and then returned to collect the empty tower. She took that task off our shoulders. If you need an elegant, simple treat... this is it.
---
Reviewed on

8/21/2016
Charlie H
We had Nikkolette's Macarons at our wedding dessert table, and they were such a great addition. Nikkolette was able to gold dust all of the macarons for us, and they were beautiful and delicious! She is super friendly and so easy to work with. Highly recommend!!
---
Reviewed on

8/12/2016
Mary V
We hired Nikkolette to provide a macaron tower for our wedding, and it was a hit! We went with all flavors, which made a stunning display. The maracons were delicate and delicious. She even came out and set up the tower for us. Thanks for helping make our day special!
---
Reviewed on

8/10/2016
I happened across Nikkolette's Macarons when I was exploring options for macarons for my wedding. What a great find! The wedding was out of town, and Nikkolette took the time to walk me through the process of freezing/thawing and assured me that the macarons would be fine (she... Read More was right). I wanted a custom order with specific colors and flavors, and Nikkolette happily worked with me on this and the macarons turned out exactly as I had hoped. And they were DELICIOUS. The only problem --- I should have ordered (at least) twice as many since they flew off the table. Definitely recommend
---
Reviewed on

8/03/2016
Traci H
OH SO Yummy! Nikkolette was awesome to work with and professional to perfection! All our guests raved about this special treat and having several gluten free (GF) guests it was a great addition for a sweet treat option for the guests who are GF and have a sweet tooth :)
---
Reviewed on

6/13/2016
Alex F
My husband and I wanted to have macarons at our wedding, and I am beyond grateful that I found Nikkolette. She was so sweet, and wonderful to work with. She really captured exactly what we wanted, and more! The macarons are absolutely delicious and we received many compliments... Read More not only on their amazing taste, but also how beautiful the macaron tower and presentation was. If you want macarons at your wedding, Nikkolette is definitely the vendor you should choose!
---
Reviewed on

5/24/2016
Becca T
We had a macaron tower from Nikkolette's Macarons as a part of our dessert table at our wedding this May. My husband and I were not into traditional cakes and I am so happy I found Nikkolette! The macarons were a hit and I got many rave reviews from our guests! Nikkolette is... Read More wonderful to work with, happy to answer questions and responsive. She has a variety of delicious flavors and was able to help me select which colors would work best to match my colors and theme. The tower looked great and really set our dessert table apart!
---
Meet The Owner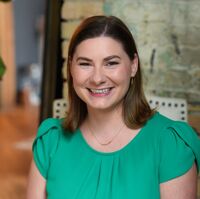 Nikkolette Krumheuer
Nikkolette's Macarons specializes in one thing, the macaron, and she knows how to do it! Known for making desserts for her friends and family, she has always been passionate about baking, but once she set her sights on the elegant macaron her life changed. A "numbers person" in the corporate world, she brings her detailed thought process and analytics to crafting the perfect macaron. Each macaron is hand-made by Nikkolette, using only the freshest, highest-quality ingredients. Nikkolette prides herself on excellence and we hope you enjoy her macarons.