Home

Nola-Flora
About this Vendor
Nola-Flora
Each wedding should be as unique as the bride who walks down the aisle. At Nola-Flora we'll help you create YOUR perfect wedding. You bring your fabulous ideas, and we'll supply the finest flowers, utmost attention to your wishes, and a little fun too.
Details
Aisle Decorations, Centerpieces, Flower Girl Baskets, Pedestals, Vases, Chuppah, Wedding Arch, Bouquet Wraps, Bouquets, Boutonnieres, Flower Delivery + Setup, Flower Arrangements
Contact Info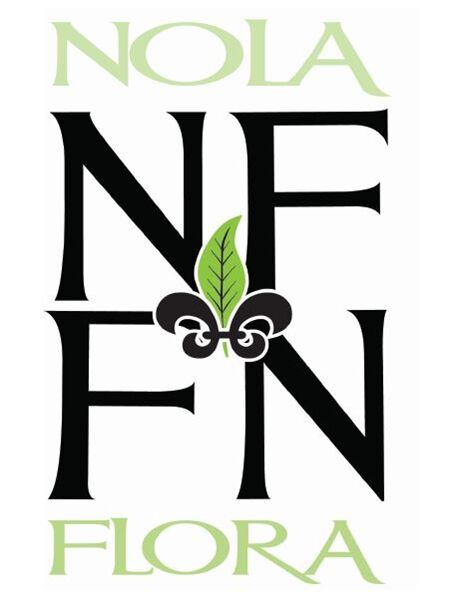 4536 Magazine St., New Orleans, LA
delivering to the greater New Orleans area and willing to travel and work with brides planning events throughout the Gulf South.
GORGEOUS flowers and fantastic service
Reviewed on

5/11/2013
Maria C
Ok so first things first: I LOVED my flowers. They were stunningly beautiful and everything that I pictured in my head. I got tons of compliments on them and I can't stop admiring the pictures of them. Nola Flora did my bouquet as well as the hand flowers, centerpieces, candles, and other wedding decor. Everything they provided was top notch. I had consultations with 7 or 8 florists (everyone from fancy florists to Whole Foods) and when I talked to Ashley and Nola Flora, I was sold. She was super easy to work with; very professional yet warm. I visited her at the shop and I loved the entire team and was impressed with all of the beautiful options they have for candles, vases, etc. When I first talked to Ashley, I gave her a vague description of what I wanted and didn't know the names of many flowers. She was super patient and understood what I wanted even though I didn't articulate it all that well. I gave her a link to my pinterest page and she made it happen. I changed my mind several times throughout the process and she was super flexible. I had heard from multiple married friends that they had gotten quotes from their florists and then ended up paying way more than that because the florists came in over budget. This did not happen with me. I ended up spending exactly what I wanted to spend and my flowers were exactly what I wanted. Couldn't be happier!
---
Flowers were beautiful!
Reviewed on

8/22/2013
Courtney R
All of my flowers exceeded my expectations. I did not have an exact picture of what I wanted just an idea, and everything came out beautiful.
---
Beautiful flowers
Reviewed on

7/08/2013
Cheyenne H
I used this florist for my wedding June 1. I didn't know much about different flower types just a general way I wanted the flowers to look. Nola Flora listened to my needs and were able to design just what I would want if I knew the difference from difference flowers. They were able to design the great floral arrangement I wanted but wasn't able to describe well. It was tasteful but not too much.
---
Reviewed on

7/11/2015
Michelle D
Ashley did an amazing job translating my (not very high) budget and completely vague descriptions of what I wanted, into the PERFECT flowers for our wedding in June!! When they say ninjas, it means they read your mind to find out what you want, don't bother or pester you at all during the planning, and then swoop in day-of with the dreamiest arrangements!!! Perfect flowers and completely reasonable. Thanks Ashley and crew!!
---
Nola Flora Ninjas rocked my world!
Reviewed on

5/28/2015
Courtney R
I worked with Ashley and Nola Flora for months leading up to my wedding. I initially sent in an email detailing almost everything I was looking for in flowers. Within a few days, Ashley got back with me regarding my floral design proposal with great detail almost to the point where I could envision exactly what my flowers would look like the day of my wedding. She gave me some great suggestions along the way as well! I requested that my rosary that I received from my deceased grandmother be wrapped around my bouquet, however, the rosary ended up being forgotten at the store the day of the wedding. This was no biggy for me. My main concern was only that the rosary had not been misplaced. It wasn't! I contacted Ashley, she apologized, and told me she would mail the rosary back to me. That works for me! Aside from that, Ashley and her team were great and easy to work with. The bridal party flowers were delivered to me at the hotel, and the rest of the flowers were magically put in place at my ceremony and reception venues. What I can really appreciate is that I did not have to answer any phone calls from vendors asking questions the day of the wedding. Nola Flora had it under control which makes things real easy for the bride. I was given exactly what I was looking for when it comes to flowers. Some people say that there is so much going on at the wedding/reception that you don't have time to enjoy the decorations. Don't believe that! I stopped to look at everything. After all, you paid for it, you might as well stop and smell the roses! ;) So many compliments throughout the night (and days following the wedding) from guests about the flowers! Nola Flora, thank you for making my flower dreams come true.
---
Fantastic Florists
Reviewed on

1/13/2015
Austin W
My husband and I used Nola-Flora for our October 2014 wedding and Ashley surely made our big day exceptional! As a destination bride, planning a New Orleans wedding from afar may be a daunting task but this is not the case if you decide on Nola-Flora. From day one, Ashley was thoughtful, courteous, supportive and took the time to respond to our many inquiries via email within 24 hours. We planned the entire wedding via email/phone communication and not once did I feel we would be at a disadvantage for not being able to meet with Nola-Flora in person. Furthermore, Ashley understands budget and had no problem developing a floral plan that was friendly to our wedding budget for flowers while maintaining the grandeur desired by my husband and I. On the wedding day, we and our guests were in absolute awe of the perfection, attention to detail, beauty and personalized floral touches (mercury glass & candles) that made our wedding & ceremony so special. The entire event felt uniquely our own - especially down to the smallest detail of having fuschia-colored orchids in my bridal bouquet to match my fuschia pumps - and we owe that to how well Ashley and the Nola-Flora team expressed our vision through floral arrangements. In summary, Nola-Flora will go above & beyond to make your wedding day memorable, joyous, full of love and a truly spectacular experience. Ashley has the most remarkable professionalism, courtesy, eye for beauty & detail and is a floral master!
---
Amazing Work
Reviewed on

1/02/2015
Jade M
I am bride who is not familiar with flowers or really into arrangements. Ashley at NOLA-Flora was able to guide me in the right direction. She offered advice on what type and color flowers would look best with my chosen colors, dress and bridesmaids dresses. I left all design and flower choices up to her and her staff and my bouquet and the other arrangements exceeded my expectations!!!
---
I loved my flowers, but rocky along the way
Reviewed on

12/19/2014
Lindsey R
At the beginning, my husband and I met with Angela - she was very responsive, accommodating and understood my whole vision - from likes to dislikes. We met in January and the wedding was in October, but by summertime I was beginning to grow weary because I called requesting Angela, but Ashley did not transfer the call to her. I am not sure if Angela was no longer with them or what happened to her. I felt that if she was no longer in charge of my wedding, that I should have been notified of who was handling my wedding. As a bride, I created relationships with those who were handling my wedding, but was left in the dark. Weeks prior to the wedding, they were difficult to get ahold of via email, and on phone calls, they did not know what I was referencing when I mentioned something I said in an email. Granted, my flowers were gorgeous and everything was perfect, the process was just a little muddy toward the end.
---
The most beautiful flowers ever!!!!
Reviewed on

12/06/2014
Ashley, and the Nola Flora staff did the flowers for my son and daughter in laws wedding. I cannot put into words how beautiful they were. They all went above and beyond to make their day as special and they could. A year later, people are still telling me the thing they remember the most are the gorgeous flowers. I cannot express how thankful and truly blessed to have had them on that day. I highly recommend Nola Flora and their wonderful flower ninjas.
---
Ok but not great
Reviewed on

12/05/2014
Bridget S
Nola Flora was recommended to us by another vendor, and they seemed to have good reviews so after meeting with Ashley, we decided to go with them. Everyone was very nice throughout the process, but there were definitely some difficulties. Ashley met with us a few times, but my husband and I always felt like nothing got done after the meetings. She typed up the contract in a word document after we met and listed several flower types that she would use. We looked at some pictures while we were there but never got a sense of what the flowers would look like together. I did change my colors a couple of times but that was months in advance of the wedding. I sent her several emails of pictures of flower colors and arrangements that I liked, but she never incorporated the changes or responded to anything until the night before she needed me to finalize the contract. I had met with another florist before we had decided to go with Nola Flora and that florist had all types of flowers in her shop that she pulled together to show me what they looked like in person as well as pictures of arrangements which was very helpful. With Nola Flora, I was left Google-ing all of the flowers she listed in my flower plan to see what everything looked like and some of the pictures I found weren't even the right flowers (clearly, I'm not a florist). I would call to check in during the process to make sure everything was ok with my ideas, but I never heard anything back until, like I said, right before the wedding. I will say that Ashley was willing to work with our budget and get the price down so that helped. They also delivered to my bridal prep, the church, and the reception which was very convenient. Unfortunately, I HATED my bouquet and am so, so sad about that. I had given her a very specific picture that I wanted replicated for my bouquet, but the one I got was hideous. I also HATED the boutonnieres and pin on corsages! They looked like funeral flowers, so disgusting. The arrangements on the altar and at the reception turned out nice, but overall it was a stressful disappointing process.
---
Beautiful work
Reviewed on

6/11/2014
Leslie C
The flower ninjas did a wonderful job with the bouquets and boutonnieres. They took the time to find a blue flower that would be perfect!
---
Handheld flowers
Reviewed on

4/15/2014
Amy T
My flowers were beautiful! They delivered the flowers to my hotel suite on time and were very easy to work with!
---
The most stunning flowers I've ever seen!
Reviewed on

4/10/2014
Meredith D
When I saw our flowers for the first time, they literally took my breath away! I know I'm biased but our arrangements and bouquets were the most gorgeous and stunning wedding flowers I've ever seen. Ashley and her team exceeded any expectations we had and worked closely with us to stay on budget which was greatly appreciated.
---
So much more than just flowers
Reviewed on

2/04/2014
Katherine G
I chose Nola Flora because after meeting Ashley for the first consultation, I knew she was on the same page with my vision for my wedding day. Things other florists had told me were impossible, such as getting peonies in December, Ashley pulled off without a hitch. The end result was beautiful and effortless for me. She took care of all of the little personalized details I wanted and did not let a thing slip through the cracks of the craziness of a wedding day. The Nola Flora team is dependable and there whenever you need them. I highly recommend Ashley and Nola Flora.
---
Bouquet and family flowers
Reviewed on

11/12/2013
Jo Ellen S
The bouquet was beautiful, they continued to communicate with me right up to the day of the wedding. All of the flowers were exceptional and beautiful - exactly what I ordered! I would highly recommend them if you are planning a destination wedding to New Orleans. Great everything!
---
They nailed it!
Reviewed on

11/07/2013
Jennifer R
I had an overall idea of what I wanted for floral decor for our wedding but didn't have exact details down. Nola Flora did such an amazing job of taking my general ideas and turning them into my vision. They were also really good about working within my budget and giving me advice on what to eliminate and what to keep to achieve the best results. Would recommend them to anyone!
---
New Orlean's Best!
Reviewed on

7/08/2013
Christine D
I can't express how wonderful Nola Flora was to work with for my wedding. Not only were the flowers perfect, but they couldn't be easier to work with. I gave them some rough ideas about what I liked and they offered many new ideas and created a detailed plan for me. They were also very accommodating when I had a last minute change-of-heart about my bridesmaid's bouquets. Everything went off without a hitch, from delivery and pick-up, to being able to contact them day-of... everything was perfect. Not a bruised or wilted flower in sight. Not a thing I would change about my experience with Nola Flora. :) Oh and I've heard countless compliments from my guests about how beautiful all of the flowers were!
---
Great florist, super sweet
Reviewed on

4/17/2013
Jessica D
I worked with Angela at Nola Flora and was very pleased with the results. She really takes the time to listen to you and your vision thoroughly and will do her best to work within your budget. She took all my preferences into account and produced something magnificent and gorgeous. I had a lot of confidence in her both because of her experience but also because of the thoroughness of her questions. There were a couple minor hiccups (flower delivery mixup on the day of and a couple of delays in communication early on) but all issues were resolved speedily and professionally. I am very comfortable recommending her as a super sweetie, and a real pro.
---
Great Florist
Reviewed on

4/09/2013
Lauren C
The ladies I worked with here were really great! I contacted them at the last minute, one month before the wedding, due to a mishap with the my original florist. Suprisingly they were available, and extra accommodating. I showed them pictures of the types of flowers I liked, and the setup I wanted as well. They sent over a very detailed invoice, with the types of flowers they would be using and I did not see anything until the wedding day. It made me nervous, but when I saw everything that day, I was more than pleased. They were great! I got exactly what I wanted.
---
Heavenly Florals!
Reviewed on

3/14/2013
Rebecca H
NOLA Flora did the flowers for my bridal shower and did an unbelievable job. I could not be happier with how the flowers looked. I don't now much about flowers but they took our vision and enhanced it with gorgeous centerpieces. One of my favorite parts of the shower was the floral garland draping the photobooth backdrop. That small touch added some much romance and whimsy to the vintage ceiling tile screen. I never would have thought of that myself. The flowers were beautiful and fresh and perfectly placed. I highly recommend them for any bride to make her special day look heavenly!
---
Stunning!
Reviewed on

1/07/2013
Brynn F
My bouquet was perfect! I had a destination wedding in New Orleans and all of our correspondence was done via email and phone. They took the ideas of what I wanted and turned them into a beautiful arrangement. It was just gorgeous. The boutonniers and mother's flowers were perfect, as well as the centerpieces. Such a joy to work with.
---
AH-MAZING!
Reviewed on

12/30/2012
Emily V
I LOVED, LOVED, LOVED my flowers! Ashley and everyone at Nola-Flora did an awesome job. I went intop my first meeting with Ashley having NO idea what I wanted...other than a color scheme and Ashley was able to come up with the most beautiful arrangements. I really wanted something unique and Ashley helped me achieve that. Her arrangements added the perfect finishing touch to the wedding. It was truly beautiful. Much like several of my other vendors, she made me feel like I was the only client (even though I know I wasn't) and that was awesome. I always felt that she was putting 100% into working with me and was never concerned that I would be unhappy. Ashley was even able to create a smaller version of my bouquet at the last minute for my bridal phtotos. I had forgotten to order one, and I called 3 hours before I needed it. Most vendors probably would have said they couldnt make it, or have been aggitated that I called so last minute but not Ashley. She was as pleasant as even and made a gorgeous bouquet for me that really helped compliment my bridals. She really was great to work with! Anyone looking for a unique and beautiful floral arrangement will be more than satisfied with this vendor.
---
Loved NOLA Flora Experience
Reviewed on

12/19/2012
Jessica S
Ashley from NOLA Flora was wonderful to work with - she was able to bring my vision to life in an affordable and creative way. She can not only do flowers but add on other design aspects for the ceremony and reception. I would definitely use NOLA Flora in the future and recommend her to those getting married in the area, even if you are an out of town bride.
---
Beautiful but expensive
Reviewed on

12/11/2012
Micah P
Ashley at Nola Flora was incredibly easy to work with, she pretty much did all the work picking out flowers for me after I showed her a picture of what I was interested in. But these flowers are EXPENSIVE. I didn't really want to spend as much as I did on flowers, but my stepmother insisted. They were definitely beautiful flowers, absolutely beautiful, but if I were paying for my own wedding, I'd never spend that much.
---
Picky Flowers
Reviewed on

12/03/2012
Ashlee A
The flowers were very important to me. I had the wedding in a botanical garden, so I needed a florist that was going to provide bouquets that would be every bit as stunning as the venue. These florist were perfect. I asked for some pretty unique and unusual request and they met every wish. I can't tell you how many guest have commented that they have never seen such beautiful bouquets before. They were amazing and so detailed and catered for me. I love these girls!
---
Send Message