Home

Normans Bridal
About this Vendor
The experience of a lifetime ...
South-Centrally located, Normans Bridal of Springfield is easily accessible to brides from all areas of Missouri, Kansas and Arkansas. Experience the trendy and unique atmosphere as well as a great selection of designer brands and exclusive private label merchandise showcased in a chic, elegant setting. Seasoned personal bridal consultants make shopping for your wedding gown an enjoyable experience.
Details
Bridesmaid Dresses, Flower Girl Dresses, Wedding Dresses, Dresses, Bridal Stylists, Dry Cleaning + Preservation, Plus Size Available, Fashion
Contact Info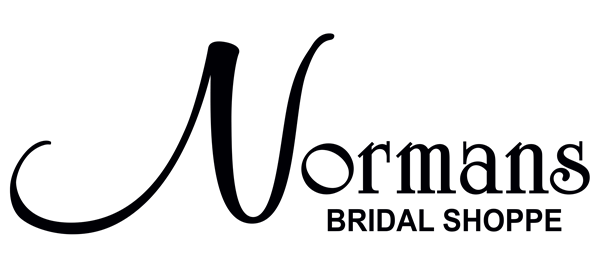 Reviewed on

10/31/2016
Kaci A
I absolutely loved my experience at Norman's in Springfield! Katie helped me find the most gorgeous wedding dress ever! She knew exactly what would look great on me even when I thought I knew what kind of dress I wanted. Turns out the dress I choose I would have never found... Read More on my own. The order process was so easy and they were always so professional and kind when I would call to check on the status of my dress and veil order. Even when my wedding was over they gave me advice on how to get my dress cleaned and preserved. I would recommend their store to any bride, they made my experience so special!
---
Reviewed on

10/28/2016
Chelsea K
I randomly popped into Normans on a very busy Saturday afternoon just to see the store, and hopefully make an appointment for later this fall. Ms. Brenda immediately started showing me various dresses that matched what I had shown her. After that, she asked when I would like to... Read More make an appointment, and I told her we were in town for the day from Arkansas, and everything else we tried to do that day had been a bust. She checked her schedule and was able to get me in later that afternoon, so my trip wasn't wasted! I was able to try on dresses and narrow down to a few silhouettes that I liked. We made an appointment to come back in a few weeks for their Essence Test show. Again, Ms. Brenda was absolutely amazing! I found my perfect dress, something I probably would have never picked on my own, and I can't wait to show it off! I was also able to look at bridesmaid dresses, and after a quick lunch break, we came back and my future sister in law found her wedding dress later that afternoon! We had a dream day at Normans Bridal! Thank you to Brenda and her entire team!
---
Wonderful Experience
Reviewed on

1/17/2016
Jami G
I had the most wonderful experience at Norman's Bridal. I bought my dress yesterday morning and had my mother, my sister-in-law and my best friend in attendance. Lexus, our bridal consultant, was absolutely perfect! After giving her rather vague description of my 'dream dress'... Read More she began to pull various dress, all in my price range and all of which I loved; however, the last dress I tried on was the 'one!' She found a perfect head crown to match the dress instantly. I could not rave over Lexus enough! She was darling! The experience was great.
---
Reviewed on

11/19/2017
Heather P
I've wanted to be a Normans bride ever since I could remember. I was a little worried that they wouldn't be able to stay within my small budget as they have a reputation of having the best of the best. I had been to two other stores and showed Liz what I liked about them but... Read More wasn't sold. She assured me she could stay within my budget. She knew the perfect dress for me and it was the first one I tried on. It was the PERFECT DRESS and it was for the perfect price too. I tried on about several others but it didn't compare to any of the others I had tried on. Liz (co-owner) was AMAZING and I am so happy that I am a Normans Bride!!!!!! THANK YOU!
---
Reviewed on

10/23/2017
Our family had a wonderful experience at Norman's Bridal, August 2017 and again in October 2017. Patty was fantastic with our daughter, the bride. And we landed the greatest dress! Cannot wait to see her in it! Patty is the BEST, she guided Megan to the best decisions and... Read More helped us all along the way. Even introduced us to "back jewelry!" Who knew that was a thing....!
---
Reviewed on

9/20/2017
Tia P
Very helpful and caring staff with a great selection of dresses! Really appreciate all of their help!
---
Reviewed on

8/29/2017
Aubree B
My cousin referred me to Lexus, one of the bridal consultants at Norman's so I made an appointment with her to try on wedding gowns. I saw a dress that I loved at their booth at a bridal show and Lexus knew which one I was talking about right away. She grabbed the dress and it... Read More was the first one I tried on. I fell in LOVE! I tried on others and Lexus found more dresses that both matched my taste and that were well under my budget, but I kept going back to the first dress. She knew it was the one as well! I did not feel pressured in any way and I felt like I was in control of my appointment, which I think is how every bride wants to feel! She is so sweet and accommodating. I highly recommend Lexus and Norman's Bridal in general to find your wedding gown. The store is so stylish and gorgeous! And there was plenty of room to accommodate my bridal party.
---
Reviewed on

8/19/2017
Madeline H
I had so much fun shopping with my family and my consultant Katie Jankovitz! If you have the chance to meet Katie you will love her! She was open to my ideas and she had so much knowledge about the store and the dresses. I never felt rushed or pressured to purchase a dress. She... Read More answered all of my questions and my family's questions. The store is beautiful and has a very sweet staff. Loved shopping here and will definitely recommend it to all future brides I meet.
---
Reviewed on

8/13/2017
Kathleen E
My consultant, Katelyn, was great! We showed up about 30 minutes early for my appointment since lunch didn't take as long as planned, but they were ready for us and whisked my family members back to the nice, spacious seating area. Katelyn listened to what I wanted and respected... Read More my budget, and found several dresses that I really liked! She made me feel comfortable, was patient with me going back and forth between a couple dresses, and didn't pressure me to make a decision or choose a more expensive dress. I did end up saying yes to a dress, and I can't wait until it comes in!
---
Reviewed on

8/07/2017
Traci H
I had been to 3 other bridal stores before I went to Normans. The staff were amazing and Brenda was fantastic to work with! I had narrowed my choice down to 2 dresses. She brought them back in with a third dress to help me make my decision. Before she even had the back of the... Read More "third" dress fastened my eyes began to water. It was THE dress! I would highly recommend Norman's to any bride searching for the perfect dress. The experience was fun and Brenda made everything feel so comfortable!
---
Reviewed on

7/08/2017
Molly M
Go. To. Normans. Stop looking now and go. They were amazing. You may have heard they are too pricey, but they have something for everyone and they will work with you. I worked with the store owner and she was great. She knew I liked my dress but wanted to add something to it to... Read More make it extra special. She put me in contact with the best alterations gal and the dress was a bomb shell. Normans even contacted me after my wedding to run a little special on my experience. I would strongly recommend them. The owner and all the gals are great. My earrings broke 2 days before my wedding and they were there to help me pick out new ones! Seriously a great experience and I would tell any girlfriend to go there.
---
Reviewed on

7/01/2017
Taylor M
Great selection and decently priced. My dress was ready when requested and they were very professional.
---
Reviewed on

6/29/2017
Emily H
I loved my experience here! the staff was so friendly and went over and beyond! this place is full of beautiful dresses and I found my perfect dress here!
---
Reviewed on

6/20/2017
Kelsey B
We are planning our wedding in a very short amount of time and finding my dress was one of the easiest parts thanks to Lexus! She was absolutely amazing and the first dress I tried on was the perfect one! She listened as I went on about my venue and theme and pulled it in... Read More another color that fit perfectly with my dream. Thank you will never be enough to repay her for the amount of stress she took away from the process of finding a dress!
---
Reviewed on

6/19/2017
Courtney W
Absolutely loved working with Norman's Bridal! They helped me find the perfect dress that stayed within my budget. The stylist listened to my style and my wedding view. They also helped me choose the most beautiful bridesmaid dresses!
---
Reviewed on

4/14/2017
Samantha J
By far the best store of the 5 I have been to!!! My consultant was Lexus Weekley, and she was just (beyond words) incredible. Unlike some of the consultants we encountered at other shops, she was totally unphased by my small budget! She found me a gown well within my limit, and... Read More it is even more beautiful than the uber-expensive dresses other consultants pushed me to try on! I was floored with Lexus' genuinely caring attitude and budget-savvy style! She wasn't happy until I was in love, and didn't try to flatter me toward buying something I didn't feel comfortable in. I adore this shop, and these employees. And I am IN LOVE with my dress! Yay!
---
Reviewed on

3/12/2017
Anna O
Patty at Norma's helped me! & she was the BEST! I would highly recommend her to help you find your perfect dress. Normans also has all of the best so whatever you are looking for they will have it!
---
Reviewed on

2/11/2017
Ashley G
This bridal salon was unexpectedly incredible! I went on a whim and ended up finding my dress! Consultant Patty was oh so amazing and the salon is beautiful. Highly recommended!
---
Reviewed on

10/14/2016
Megan J
I just went dress shopping a few days ago, and my experience at Norman's was perfect! Patty was my consultant and she was very nice, professional, fun, and she turned my dream dress into a reality! I would definitely suggest going to Norman's for your wedding dress.
---
Reviewed on

10/05/2016
Kelcie H
Went there with a pretty good idea of what dress I wanted. They made it happen! Patty had me try on a dress even though I said I was not sure i liked it. Once I had it on I fell in love! They really know what they are doing.
---
Reviewed on

9/23/2016
Angela S
I love Norman's!! Katie Jankovitz was my bridal consultant and she made it the most awesome experience. She listened to me and knew exactly what was in my head that I didn't even know was in there lol! She pulled a lot of amazing gowns... And yes, she picked my wedding... Read More dress!!!! It's amazing and I can't thank her enough. Seriously, request her when you call!!!! The shop is clean, beautiful... Everyone is so nice and professional. We even left before I "said yes to the dress" just so I could make sure I was making the right choice... We went to another salon. Oh my gosh. After having been at Norman's? All others pale in comparison. The quality of the dresses, the knowledge of the staff....everything... My mom and mother in law to be and I ran back to Norman's (like I'm sure they knew we would ha!) and we bought my gorgeous Allure dress. Couldn't be happier!!!!!
---
Reviewed on

9/14/2016
Alexis C
I had a wonderful experience at Norman's. I had a huge entourage, and Norman's was very accommodating. Patty made the experience special, unique, and stress-free. I found MY dress after trying on only 5 dresses. Patty knew how to help me find exactly what I was looking for!... Read More #benowitzeverafter
---
Reviewed on

8/20/2016
Brooke B
I'm so thankful for the wonderful service that Normans provided me. Brenda was so warm and made me feel so comfortable. I didn't feel as if she was pushing a sale but treated me like my special day mattered to her too. After listening to what I had in mind, she brought out... Read More several dresses. The first one she brought in the dressing room I absolutely fell in love with. I didn't even try any other dresses on. I looked around the Springfield area for other dresses, but my favorite was at Normans for sure! I can't say enough good things about my experience here.
---
Reviewed on

8/20/2016
Brooke E
Normans bridal was absolutely amazing wen it came to finding my perfect gown and the dresses of my bridesmaids! I don't think my experience could have been any better!
---
Reviewed on

4/12/2016
Shannon S
They went WAY above and beyond on finding the dress I wanted. They found out all of the information I needed to order it. Took care of everything very quickly.
---
Meet The Owner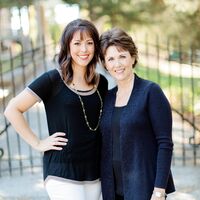 Brenda and Liz
This is a second generation, mother-daughter duo. Brenda began this business in Lebanon in 1980. Through the years she has shared her love and passion for the wedding industry with her daughter and they now work side by side.