Home

Oak Valley Vineyards
Book Your Wedding with Oak Valley Vineyards
---
A BALLROOM IN SAN ANTONIO, TX
About Us
Oak Valley Vineyards is an active vineyard and event center in San Antonio, Texas. The venue includes a three-floor steak and seafood restaurant. Wedding ceremonies and receptions are hosted in an outdoor pavilion or one of three banquet room. In addition, couples can rent out the entire restaurant for a private celebration.
Dining Room. The dining room is located on the first floor of the restaurant. The room features a glass-enclosed patio that seats up to 40 guests and provides a picturesque view of the vineyard grounds.
Upstairs Room. The upstairs room, which offers a view of the vineyards, gardens and Texas Hill Country, is located on the second floor of the restaurant. The room features floor-to-ceiling windows and a vaulted ceiling as well as an adjoining deck. The room accommodates up to 36 people.
Wedding Pavilion. The Wedding Pavilion is situated in the heart of the vineyard and it's surrounded by rose bushes and native plantings. For ceremonies, brides enter the rustic pavilion beneath a rose-covered arbor. The pavilion, where receptions also take place, is large enough to accommodate both the ceremony area and seating for up to 250 guests.
Wine Cellar. The Wine Cellar is located in the basement of the restaurant. The room accommodates up to 28 people.
What You Should Know
Wedding packages include complimentary event coordination. Everything from limousine service and floral design to decorations and entertainment can be arranged from a list of preferred vendors. A fireworks display can end the reception as the couple departs. Reception menus feature Texas bistro food, including the freshest seafood, prime cuts of beef and wines made from the grapes in the vineyard.
Event rental fees are dependent upon the guest count and the time of the year. All banquet items, such as tables, chairs, tableware, glassware, china and linens, are included in the wedding package. Also included is a bridal suite, setup, cleanup and plenty of space to park. The venue has a complete lighting and sound system.
Extra Perks
The vineyard is one mile north of Natural Bridge Caverns. The bride and groom can opt to have pictures taken at the caverns and wedding guests can visit the attraction before and after the wedding. The caverns showcase a 60-foot limestone slab bridge that runs the length of the amphitheater-like setting of the cavern's opening.
The Natural Bridge Wildlife Ranch is located next to the cavern. The 400-acre park features 500 animals of 40 different species in their natural environment and in a petting barnyard. Visitors drive through the wildlife safari park to view the animals.
From the Vendor
Romantic Vineyard nestled in Texas Hill Country
Oak Valley Vineyards, located in the Texas Hill Country, is the perfect setting for any bride who wants something unique and romantic. We are here to make your wedding planning simple by offering you rustic elegant surroundings, outstanding service, a charming atmosphere and delicious Texas cuisine.Located just one mile north of Natural Bridge Caverns, Oak Valley Vineyard is the perfect setting for the Bride who wants something unique and romantic. Delicious Texas Bistro food, attentive service, and rustic elegance is what you will find at Oak Valley Vineyard. We can accommodate events for as many as 225 guests and as small as 10 guests. Our Event Coordinator can arrange everything from catering to DJ service to floral we strive to make your wedding stress free.
Amenities + Details
Amenities
Handicap Accessible

Indoor

Reception Area
For more details about amenities, please message the Venue.
Ballroom, Restaurant, Tented, Vineyard
Bar + Drinks, Food + Catering, Planning, Service Staff
Contact Info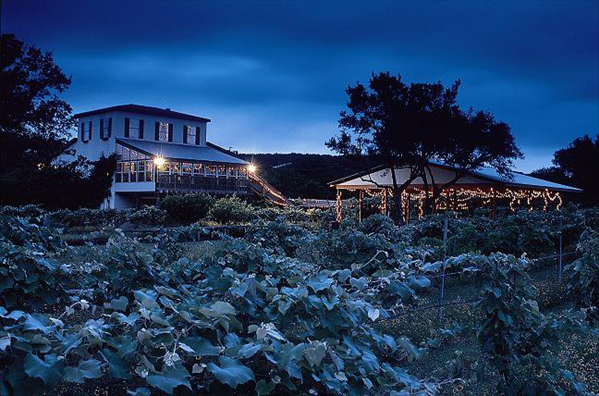 Romantic
Reviewed on

6/09/2013
Regina A
We wanted an intimate wedding but also very rustic. The Vineyard delivered both. The staff was wonderful and helpful. Most importantly very courteous. Lindsey the wedding coordinator took all my worries away and was amazing.
---
Amazing Experience
Reviewed on

4/05/2013
Cassandra W
Everything went perfectly and I think a lot of it was because of the organization of the place. They were all so polite, nice and positive. It was a dry time, but was still so romantic and beautiful. Our food was excellent and many of the guests said they enjoyed the food... Read More as well.
---
Reviewed on

11/14/2017
Sarah R
The entire process from start to finish was amazing! Beth and Lori were incredibly helpful. I was a very laidback bride and they took care of everything I forgot. Paul, the florist, was incredible. His arrangements were gorgeous and very well made! The entire wedding was a... Read More little more expensive than I budgeted but at the end of the day we saved so much by using the venue. Love love love this place.
---
Reviewed on

10/25/2017
Irasema O
The best service in town!!! They had everything under control! Beth is amazing and super easy to work with. Also, they have in-house florist and DJ also amazing! They made my wedding day the most special day ever! Plus, they have very reasonable prices.
---
Reviewed on

10/20/2017
Ashley G
First of all, the venue is absolutely gorgeous. However, the staff are very disorganized and lack communication. There were several details discussed numerous times that were overlooked or completely dismissed on the day of our wedding. When the final payment was due, they tried... Read More to charge us $900 for their in-house dJ when we informed them several times that we hired our own. They also tried to charge us an extra $1,000 because they didn't include the deposit in our total. Also, we wanted the plates on the table (to create a place setting) and were told that was fine, even though we were having a buffet. Beth, the coordinator, even brought out the plates to show us what they looked like, and said it was no problem to set them on the tables. Well, she said we couldn't do that on the day of because we were having a buffet. It's like she completely forgot about the conversation we had a few weeks before. We also discussed using chiffon fabric they have to decorate the ceremony arch and were assured we could use it. Well, a few weeks before, Beth said she didn't know where it was. Luckily, our florist came to the rescue (more about that later). I was very organized and detail-oriented when planning our wedding, and would send Beth timelines for the events. Well, I shouldn't have, because they completely disregarded it and brought out the buffet for dinner when we were supposed to do our first dances. We had to improvise and change the way we wanted it, so the food wouldn't get cold. On that note, the food was not what we experienced while dining at the restaurant. When we did the tasting, we tried the cilantro chicken and loved it. We didn't have the same chicken on our wedding day, there was no cream sauce and it had no flavor. I think they gave us the other chicken entree they offer, instead of what we asked for. We tried to use their in-house florist, but after not being able to get a quote less than a month before the wedding, we had to scramble to find someone else. This was very stressful. Their florist did not want to work with us because they thought we had a small budget, when in fact, the number I gave him ended up doubling because I quickly realized how floral adds up. But, he wouldn't know that, because he never followed up and gave an upfront quote. After months of following up and not receiving a quote, I ask him if he could provide (a few things had changed) one and he accidentally sent me a text meant for the coordinator that said "unbelievable." I asked him what he meant by that and he said it was meant for the coordinator and that he canceled my bid. This was very upsetting to know that he was talking about me behind my back to the coordinator. That's very rude and a guaranteed way to lose a client. Lori was very helpful on the day of the wedding and let our photographer take us to the back area where a horse lives. We really wanted pictures with the horse, and she was very accommodating and made sure we could get back there. The venue is beautiful, but we didn't receive top-notch service and didn't feel like a priority. I think they are overbooked and it shows in their lack of professionalism and service.
---
Reviewed on

5/25/2017
Nicole B
Throughout the entire wedding, everyone commented how beautiful it was. It was pretty much all Oak Valley. When first viewing the venue I knew it was exactly what I wanted. I didn't have to add much to make it amazing. The staff made me feel comfortable before and on the day.... Read More Going in, they really settled my nerves knowing I could count on their help. When my poor groom got sick, they were very attentive and caring. Highly recommend, even for dinner!
---
Reviewed on

5/08/2017
Montserrat T
I really loved the place, the food, and the staff friendliness. They are absolutely wonderful coordinating and helping you throughout you wedding planning. Even the day before my wedding day the coordinator managed to find an emergency tent in case it would rain. They... Read More absolutely went beyond what I expected. Thank you Oak Valley Vineyards!!
---
Reviewed on

3/26/2017
Lisa S
My daughter is having her wedding there in 2 weeks. I can't say enough positive things about how great the planning experience has been with Beth and her staff!!! She responds very quickly to questions, has great suggestions for florists, DJs, limos, etc! This has made the... Read More planning so much easier since the MOB IS in Atlanta. We are looking forward to an awesome day!
---
Reviewed on

3/18/2017
Katie S
I will be having my wedding on 4/8/17. For Brides in their planning phases, I can't emphasize how great the communication has been with Beth and her staff. She has patiently answered all of my questions via email in always less than 12 hours-including on Saturdays (her wedding... Read More days!). The grounds are beautiful in the spring-rose bushes, indian blanket flowers, and blue bonnets. All of those flowers are contrasted with Hill Country cactus. Her preferred vendors are wonderful to work with and very creative! Will update with the wedding day.
---
Reviewed on

7/22/2016
We could not have imagined a better place to have our intimate destination wedding! Beth and the staff were so awesome. They worked with us to make our special day absolutely perfect. The chef even helped me with my idea in having a brunch, we came up with a waffle bar and the... Read More food turned out absolutely delicious. I still dream about eating it again. We also had our flower arrangements prepared through their vendors and they were beautiful. The venue itself is so gorgeous, and for a mid March morning wedding the weather was fantastic. I cannot rave about this wedding venue enough! Having my wedding there was like an absolute fairytale. The staff was so great about making sure we had everything we needed and that nothing was left out. It definitely took the stress out of it, making our special day even more special. All of our guests continue to tell us that this was the best wedding that they have ever been to! I definitely recommend them!
---
Reviewed on

7/21/2016
My wedding was in October 2015, I cannot say enough good things about the staff and the venue itself which are outstanding. Every aspect of the planning and the wedding itself exceeded our expectations. Our experience with Beth, who was our very first contact at Oak Valley... Read More Vineyards and who handled our wedding including being on site the day of. She was responsive, smart and so pleasant !!!!! The planning process was so easy using all the tools she creates for you, you cannot help but be organized. The entire staff who took care of us personally, the day of the wedding. Bethwas so awesome at the end of the night I told her I wanted to take her home and just gave her the biggest hug and she hugged right back, what a sweetheart to have next to you on such an important day, this was my first wedding and I was very happy to have the staff of Oak Valley Vineyards backing me :). Everyone was very professional, warm and friendly with my guests as well as the bridal party. The food was TO DIE FOR and the floral and all of my beautiful arrangements were done with Beth as well. The venue is amazing because they handled every aspect from my dj, floral, décor, setup, takedown, planning, coordinating, catering, even the officiant. The only thing I did on my own was order cupcakes through a local bakery. Everything else was done by the Vineyard themselves. They are really in the right business. The wait staff and house staff, were really personable lovely people who did a great job They received a lot of compliments from our guests, and I have to agree, they were so on top of things and just so happy to be there ! This staff is doing what they love, they do not appear as though they are working. Even at the end of the night helping us load the buses, they were all smiling and happy !!! Just outstanding, exceeded our expectations, from the food, the drinks, to the venue, to the staff. I cannot express my gratitude and the exceptional experience enough. My heart was so light and so happy the next day, I felt like it would leap out of my chest! Best decision we ever made. You will all forever be a special part of our memories of this special day.
---
Reviewed on

7/20/2016
Amber W
Oak Valley Vineyard was the perfect venue. The ceremony as well as the reception were very comfortable and pretty. There were only a few things that I would have changed. For example, we were required to write the check five minutes before walking down the isle. Just make sure... Read More it gets done at rehearsal because workers won't. Also I had the venue rented beginning at 3 and expected to arrive with no outside business present and the staff at my catering. However upon arrival there were several couples touring and no one to help set up. Instead of getting ready I got all sweaty trying to prepare the venue. It was a beautiful venue and I would recommend it to others; however make sure you are on top of staff, and have full attention.
---
Reviewed on

7/20/2016
Kayleigh H
Our wedding turned out better than I could of ever dreamed! Everyone was so helpful through out the whole process
---
Reviewed on

7/09/2016
Will T
Great staff that anticipated anything and everything that you needed and always willing to go above and beyond what you expected. Food was fantastic and setting was picture perfect.
---
AMAZING!
Reviewed on

8/14/2014
Abby P
Everything I ever dreamed of having in a wedding came true with this venue. From the food to the staff to the rustic chic feel of the venue it was amazing. I couldnt of asked for more!
---
IT WAS GEORGOUS
Reviewed on

5/26/2013
lauren d
The coordinator Lindsey was fantastic and we really didn't need to do anything. They have options for you like officiant, transportation, flowers, bar, food, pre-wedding party food and drinks so the bride was never starving. It was just amazing there.
---
The Vineyards
Reviewed on

5/13/2013
Krysten B
This was a destination wedding for us since we live in Illinois and my family live in Texas. We couldn't have asked for a better place. It was perfect for us.
---