Home

Oceanside Cleaners
About this Vendor
Very special care for your very special gown!
Our award-winning gown preservations include your personal inspection, museum-quality container and written guarantee. Restorations return vintage gowns to true color. We also offer pressing before your wedding day. We are endorsed by Association of Bridal Consultants.
Details
Dry Cleaning + Preservation, Fashion Services, Fashion
Contact Info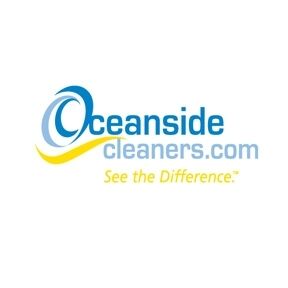 Reviewed on

4/12/2017
Courtney M
Clare and Oceanside Cleaners were so great! She worked so hard to help make this such an easy experience. I live almost 1+ hour away and she made sure I had pick up and deliver when it was ready. I wouldn't use anyone else. My dress had such terrible stains on the bottom of the... Read More lace dress and it sparkled when she was done! Thank you so much for all of your time, effort, and flexibility with my crazy schedule. I would highly recommend this company because of Clare!
---
Reviewed on

10/06/2017
Kristen D
I wore my mother's wedding dress for my wedding. Oceanside Cleaners did a phenomenal job with my mother's wedding dress. They cleaned it and the veil and crown after we got it out of storage, and they cleaned it after the wedding and preserved it. It meant the world that they... Read More took the care to properly clean her dress so that I could have it altered and wore for my special day, and save it for future generations if they so choose to wear it too.
---
Reviewed on

11/09/2016
Jenny W
I want everyone to know how amazing our Oceanside Cleaners' Family is! Amy and Clare were so helpful from beginning to end. My neice wore my wedding dress for her wedding and they wanted it to be perfect for her. They let me know when we needed the dress needed to be brought... Read More in and the day it would be ready! When I arrived to pick it up, the dress was stunning! The impeccable service didn't stop there. After the wedding day, they offered dress preservation services, as well as dry cleaning. The dress was just delivered to my home and it looks brand new. Thanks so much to Oceanside family for an outstanding and stress free experience!!
---
Reviewed on

6/13/2017
Becky T
I am so very pleased with the work Oceanside Cleaners did on my wedding gown. Their customer service was great and they made this such a simple process. I highly recommend Oceanside Cleaners!
---
Reviewed on

5/24/2017
Kim B
Clare Harris at Oceanside Cleaners was a pleasure to worth with! I had my dress cleaned recently right after my wedding and I received my dress back in less than a month. I had red wine and stains down the front and in the tulle at the bottom of the dress. She was able to get... Read More all the stains out! I also chose to have my dress preserved at the same time. The packaging is very nice and I can tell the quality of the preservation will last a very long time. I highly recommend using Clare at Oceanside cleaners to clean and preserve your wedding dress!
---
Reviewed on

4/23/2017
Jaclyn F
Awesome service!!!! Love that it's a family business!!
---
Reviewed on

3/22/2017
Laura M
WOW – absolutely AMAZING! Clare was a dream to work with! After my wedding, I was convinced my dress was trashed. We had an outdoor ceremony and some of our reception, including our dance floor was outdoors. The bottom of my perfect ivory dress was covered in dirt and has some... Read More red wine stains. While part of me didn't even want to attempt to have the dress cleaned, I knew it was so important to me. I immediately thought of Oceanside cleaners for my wedding dress, as they saved some of my favorite paints, from yet again red wine stains a year or so ago! ;) I got connected with their wedding specialist, Clare, and instantly hit it off with her via email (and phone calls). But the emailing says a lot about her, because it is not always easy to communicate with people via email! She was amazing and so attentive. She kept me up to date through the process from the initial inspection and quote to the completion of the work. This included photos of my dress before and after. My dress was spotless by the time she and her team worked their magic. It literally looked like the day I picked it up from the bridal shop. I chose to preserve my dress and the presentation is beautiful. I shared my photos of the dress on my Instagram account and friends were FLOORED! Do yourself a favor and contact Clare and Oceanside Cleaners for your dress cleaning and/or preservation! It is worth every penny and you will not be sorry!!
---
Reviewed on

1/25/2017
Erica M
Oceanside Cleaners is the best! A special thank you to Clare the wedding gown specialist! She called me right after receiving my gown and gave me an overview of cost and damage and an expected completion date. She did an amazing job on my dress and delivered it eatly. They have... Read More great pricing and made my dress look brand new again! Would highly recommend to any bride.
---
Reviewed on

12/12/2016
Fallon B
Everyone at Oceanside Cleaners is amazing! I highly recommend them!!
---
Reviewed on

12/06/2016
Sarah L
Everyone at Oceanside is outstanding! From the moment I entered the building I received the best service and felt how much each employee genuinely cared. I was weary to trust anyone with my wedding dress that I so carefully picked out, but the second I entered Oceanside... Read More Cleaners I knew that they would take good care of my dress. I am so thankful for such a wonderful business with even better employees. Thank you Oceanside for helping me keep my wedding dress as a beautiful token of my perfect day!
---
Reviewed on

10/17/2016
Graelin C
Clare, Lily and the entire team at Oceanside Cleaners deserve nothing but praise for restoring my daughter's expensive, silk, designer wedding dress after another local dry cleaner severely damaged it. Thanks to Oceanside, without spending countless hours or money, I can apply... Read More my own design & needlework experience to cover the few, minor places that were beyond repair. With a huge sigh of relief, my daughter will now be able to pass down her beautiful wedding dress. Our family is so very grateful to Oceanside! We now go strictly to them for all of our dry cleaning and I've even posted our experience on our local community website to steer future brides to Oceanside Cleaners & spare them any heartbreak. We are smiling now!
---
Reviewed on

9/22/2016
Frances S
After my wedding I was so worried that my dress was ruined. My wedding was outside and it had rained in the morning the day of so the bottom was completely trashed from dancing the night away. After looking around online i found Oceanside and the wonderful reviews they have... Read More online. I was amazed with the work they did. Clare treated the dress as if it was her own and it looks AMAZING! Definitely recommend!
---
Reviewed on

2/10/2016
Theresa W
Lily at Oceanside Cleaners is a gem! She maticulosly looked at every aspect and detail with my daughters gown that left me with a feeling of confidence I was entrusting it someone who truly cares. I would highly recommend anyone to go there for their cleaning needs. Everyone... Read More there took great care and concern with our needs.
---
Wedding Dress Cleaning
Reviewed on

10/30/2014
Oceanside Cleaners, especially Lily, the head of Gown cleaning was so great. She is so personal, and was so thorough with each step of the process of cleaning my gown! She made sure to get my gown back to its pre-wedding glory. She was intricate, delicate, and truly made my... Read More dress pristine again. She was very personable and great with communication letting me know with each step where my gown was in the cleaning and preservation process. I would highly recommend Lily and Oceanside Cleaners for gown cleaning and preservations to any future bride. You will get the most incredible service you could ask for.
---
Meet The Manager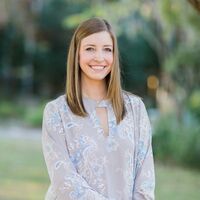 Clare Harris
Clare is our Wedding Gown Specialist. She is a graduate from Georgia Southern University as of 2015 and came home to work for the family business! She is here to help with all of your wedding dress cleaning and preserving needs!