Home

OffWhite by Bridal Expressions
About this Vendor
Experience an Artfully Curated Bridal Collection
Hand picked for you by our team of experienced bridal buyers, the OffWhite bridal collection is exclusive and not available anywhere else in Utah. The OffWhite collection is carefully curated because your wedding gown represents an extension of your unique and adventurous personality. xoxo- The OffWhite Team
Details
Bridesmaid Dresses, Flower Girl Dresses, Wedding Dresses, Dresses, Bridal Stylists, Dry Cleaning + Preservation, Group Discounts, Online Ordering, Fashion Services, Fashion
Contact Info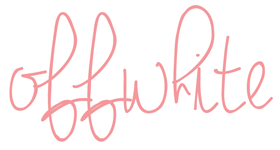 Reviewed on

5/01/2016
Brooke T
I cannot say enough great things about Bridal Expressions! I went in three separate times before buying my dream dress (even though I fell in love with it on the first visit), and everyone made me feel so at home each time! Chelsea was fantastic, so helpful and supportive! She... Read More got an idea of exactly what I wanted and made my vision come to life! I'm so happy I bought my dress here, the entire experience has been so easy for me! They really do everything they can to help and make sure everything is perfect for you. Thank you so much to Chelsea and the whole wonderful team at Bridal Expressions! :)
---
Dream Dress
Reviewed on

2/12/2015
Jennifer R
I took a huge risk in ordering my dress seen only online, but it worked out like a dream come true! Bridal Expressions was amazing! The staff was very friendly and helpful along the way. I took my measurements, and they helped me pick my perfect size over the phone. I barely... Read More need any alterations, and the dress is perfection! As a bonus, I got an amazing deal on the dress too! I would recommend Bridal Expressions to everyone! I'm so happy with my dress!!!
---
Reviewed on

3/13/2017
Trammie n
juile was the sweetest soul, she was extremely helpful. she helped me not get one, not two, but three wedding dresses.
---
Reviewed on

1/23/2017
Julie D
I was out visiting my sister in Utah and we decided to go shopping. Totally spontaneous decision to look. It was my first time looking at wedding dresses. I had no idea what I was looking for. The staff was fantastic, personable, and very helpful. They were able to help me... Read More narrow down my wedding dress options. I would recommend them to anyone looking for a wedding dress in the Salt Lake City, Utah area.
---
Reviewed on

11/01/2016
Aspen K
Wonderful dress shop! I found my perfect dress here! Now off to Italy in December! :)
---
Reviewed on

10/31/2016
Beckie Y
Off White is just AWESOME! I have never felt more at ease while shopping and preparing for my wedding. The wedding dress selection that Off White has is massive and absolutely stunning. I'm still trying to decided on a couple dresses, but I definitely will be purchasing my... Read More wedding dress from Off White. PS Julie is extremely helpful! Thank you!
---
Reviewed on

10/31/2016
Lisa B
I found my perfect dress at Off White. Tracey was so patient when I tried on so many dresses. I loved this store . The dresses were beautiful and I had a hard time choosing just one. Can't wait for my dress to arrive in March!
---
Reviewed on

10/31/2016
Lisa B
I found my perfect dress at Off White. Tracey was so patient when I tried on so many dresses. I loved this store . The dresses were beautiful and I had a hard time choosing just one. Can't wait for my dress to arrive in March!
---
Reviewed on

10/31/2016
Jessica L
The staff at Off White were awesome! Plus they had so many different styles it was fun to try on so many different looks. I absolutely loved the laid back style of their store! It didn't feel pressury and I ended up finding the dress of my dreams stress free! Thank you Off... Read More White!
---
Reviewed on

10/30/2016
Tara K
I bought all of my bridesmaids dresses from here. I had found some online and was so happy to be able to find a store that had them to try them on. A few girls needed some alterations, but they came in 2 weeks early and that made it easy. Really great to work with.
---
Reviewed on

10/30/2016
Sara M
I found a dress that I loved at another store, but they couldn't get it in time for my pictures. I called this store and they happened to have my exact size and color in the same gown! I had it shipped to me and I love it. Super happy I found this place.
---
Reviewed on

10/30/2016
LeAnn L
Great little boutique. Absolutely love my dress from here.
---
Reviewed on

10/28/2016
Kathryn M
Even though the shop was small they had lots to try on. Found a few dresses that I really liked, but I knew it was the one when o tried my dress on. So excited to get married in a few months!
---
Reviewed on

10/26/2016
Katie D
Bridal Expressions made it so easy for me to find the perfect wedding dress! They have a great selection and made me feel so comfortable. Everything the stylist picked out for me, I ended up buying (the veil and belt). I am so happy with my decision!
---
Reviewed on

10/25/2016
Christa L
They have a lot of dresses, which is good because some shops only have a few to choose from. I came in because I loved allure dresses and ended up falling in love with a mori lee instead, but it was nice to try on so many styles.
---
Reviewed on

10/25/2016
Kim M
I had a great experience with this shop. They are all really nice and have lots of dresses. Would buy my dress here again.
---
Reviewed on

10/21/2016
Samantha K
Really love my dress from here. I moved my wedding up and they were able to get it in a month sooner, which was such a blessing. Everyone loved my dress and I felt amazing in it.
---
Reviewed on

10/17/2016
Lindsay M
I'm really happy I came here. I had beeen to lots of stores but just couldn't find something different and still in my price range. They had so many dresses and I was able to find the gown I had seen online at BHLDN here, which was great because I could try it on before I bought... Read More it-- it was also less money here!! So excited to wear my dress!
---
Reviewed on

8/09/2016
Ordered my bridesmaid dress from OffWhite by Bridal Expressions (Alfred Angelo 7385S Maid to Love Cap Sleeve Knee Length Chiffon Bridesmaid Dress) without ever even seeing the dress. It arrived before promised (I needed it rush shipped and it arrived super fast!) and was exactly... Read More what I expected. I recommend the dress and Bridal Expressions to everyone!
---
Reviewed on

8/08/2016
I recently purchased a Mori Lee and had it rush shipped. It got here a couple weeks before it was promised and in great condition.
---
Reviewed on

8/03/2016
Heidi H
Terrible customer service. I literally did not get a word in and I hear the lady whisper to someone else and say, "This is the lady that keeps calling." Keep in mind, this is the first time I was calling... I proceed to continue without calling her out on her rudeness (even if I... Read More had called, it's rude to say), and ask her if she had a certain collection available. Being slightly unfamiliar with the way the collection worked, she was still very unhelpful and unwilling to guide me along the process. I felt like I was an inconvenience and will not be shopping here or recommending it to anyone in the future.
---
Wedding Dress and Veil
Reviewed on

7/29/2015
Rachel S
Bridal Expressions was the first salon I visited. The girls were very helpful pulling a variety of dresses and helping me get them all zipped or buttoned up and accessorized. They never seemed eager for my finish or tried to hurry me along. I didn't find my dress that day, went... Read More to two other stores, but then came back to Bridal Expressions after seeing a particular dress in a magazine that they also carried, that I somehow missed the first time. It ended up being my dress and I also found a veil there that was perfect. I would recommend Bridal Expressions.
---
Dress shopping made easy!
Reviewed on

5/05/2015
Jazmin S
Bridal Expressions was an absolute pleasure to work with! From the moment I walked in they made sure that I was enjoying my experience and that the attention was on me. They have a wide selection of wedding dresses to choose from and they are so happy to work with you and find... Read More exactly what you are looking for. I had some trouble with the alterations of my wedding dress (not their fault) but they took it upon themselves to make sure everything was taken care of before my big day. My dress ended up looking exactly how I envisioned it! They made the process of finding a wedding dress a breath of fresh air! I would highly reccommend other brides to stop by. I know they won't be disappointed.
---
BRIDES BEWARE!!!
Reviewed on

4/14/2015
Laura V
I had the worst experience with this store! I purchased one of the dresses that was displayed as available. It was my dream dress, the one that I wanted and it was on sale. Everything was perfect. I received an email confirming the purchase and payment, it also said that I... Read More would receive and email with further details as tracking info and such. After not receiving anything for several days I contacted the store. I got this for an answer "We have been planing to contact you, we cannot find your dress, we think we sold it and never took it out of the system, we are sorry but we can get it for you for full price" This is not an excuse for poor service and certainly not an apology. It is also not an apology to give me a full refund in 1-2 days time. Planning a wedding is stressful enough without adding the help of a store´s incompetence. If you are planning in getting anything from this store I would say DON´T! Don´t go through the hassle of even browsing... You are in for discouragement and a headache
---
Simple, convenient, and professional!
Reviewed on

11/05/2014
Emma L
Bridal Expressions was great to work with. Simple, convenient, and professional! The ladies were sweet and efficient with all communication and made it easy for me to do business with them. :)
---