Home

Old Glory Ranch
About this Vendor
Texas Hill Country & Destination Weddings
First class celebrations in simple country elegance. Old Glory Ranch is a full service facility offering a selection of caterers, live music, carriages, & sport court. Your wedding and reception will be an enchanting experience and uniquely your own in this magnificent Texas Hill Country setting.
Amenities + Details
Amenities
Handicap Accessible

Liability Insurance

Indoor

Outdoor - Covered

Outdoor - Not Covered

Reception Area
For more details about amenities, please message the Venue.
Ballroom, Farm + Ranch, Barn, Waterfront, Church, Tented
Planning, Rentals + Equipment, Service Staff, Shuttle Service
Contact Info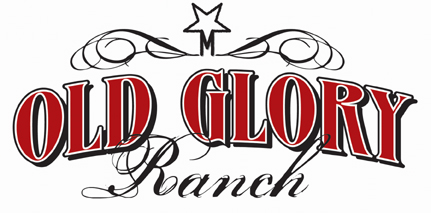 3633 River Rd, Wimberley, TX
Serving - TX Hill Country
True Hill Country Fairy Tale Wedding
Reviewed on

8/03/2015
Becca D
I honestly do not have words to describe what a fairy tale my wedding day was thanks to Old Glory Ranch! I cannot tell you how many people were (and still are!) completely in awe and have told me it was by far the most beautiful and best wedding they have ever been to. I cannot agree more! Not a single detail was overlooked and my day was completely flawless thanks to the hardworking and dedicated OGR crew! Susanne, Karen, Carey, and the rest of the amazing OGR employees were absolutely fantastic. They are extremely professional and know how to "do" weddings! My floral was GORGEOUS. The Chapel Hall was decorated exactly how I had envisioned and the reception was no exception. Nobody in my family had to lift a single finger the entire day and showed up in time to take pictures and get married. Randi and Brandi the "beer donkeys" on duty our night stole the spotlight during the cocktail hour! It was amazing! The entire day was absolutely priceless! I could go on and on about this beautiful venue and how stress free the wedding planning process was thanks to them. From the preferred vendor lists they provide to the immediate responses to any questions we ever had.. they are truly a class act and worth every penny spent. (Even my dad agrees!) It was perfection. Thank you OGR for giving Chris and I our Hill Country Fairy Tale Wedding!
---
Beautiful Site with Prime Coordination
Reviewed on

7/07/2015
Jenna R
5 stars for this venue, wish I could give more! If you want a beautiful setting with an incredibly attentive staff that takes care of every little detail, Old Glory Ranch is the place to do it. Upon selecting the venue, Gina & crew guided us through the entire process, planning meetings along the way to help create our vision for the wedding. Gina was always available to answer our calls and e-mails and helped whenever we had questions. Although the planning element may not seem like a big deal when picking a venue, I must say this was the service that we valued the most--having the ability to have fun at the wedding since you're not having to make decisions up to the last minute. Kudos to their whole team. And to top it off, the site was absolutely gorgeous (guaranteed, you cannot get better pictures anywhere else..!).
---
Texas Hill Country Wedding
Reviewed on

8/20/2013
Leslie G
My husband and I got married in June 2013. Old Glory Ranch helped us to create the rustic and romantic feel to our wedding that we desired. From the beautiful antique wood and stained glass windows of the chapel to the lighted trees outside, every detail of this venue has been thought out to create an elegant atmosphere. The staff was readily available to answer any and all questions we had while planning our Big Day. Old Glory Ranch provides both the decor and flowers so that is one less vendor to have to research and find. The flowers were more beautiful than I could have imagined with a blend of soft unique florals with touches of succulents and dusty miller. The wrought iron vases, mason jars, antique ice cream buckets, and vintage bottles with touches of sheer burlap and lace created the timeless setting that we wanted. I highly recommend Old Glory Ranch to anyone desiring a Texas Hill Country wedding. The staff will help to create the wedding you have always dreamed of. I loved every minute and detail of our wedding in Wimberley!
---
Reviewed on

7/09/2015
Drew K
Old Glory Ranch is the most beautiful venue to choose for a true Texas Hill Country wedding. Our Daughter's wedding was in March and the wedding weekend was full of rainy weather. Old Glory came through providing all the shelter needed to allow the beauty of the outdoor parts of the venue to be utilized from the rehearsal dinner in the Gatehouse to the wedding in Chapel Hall.The staff waited as long as they could to move the reception inside while they kept all the beautiful flowers and decorations outside for pictures and the cocktail reception. The ride in the horse and carriage was like a fairy tale and the miniature donkeys are such a unique touch! My highest accolades to Old Glory Ranch! Our family and friends say it was the best Texas wedding they had ever been to!
---
Reviewed on

6/06/2015
When my daughter decided she wanted to be married in the Hill Country of Texas we visited numerous venues. When we saw Old Glory Ranch, we fell in love and knew we had found the perfect spot. She was married on the wedding deck with the reception outside on the patio. The simple beauty of the deck with the river and the trees was exactly what she wanted. The patio with the lights at night was festive and romantic! Of course we wanted everything perfect and the staff at Old Glory made that happen. The lists of vendor is extensive and eclectic. The ones we chose were fabulous. Karen,at Old Glory, coordinated everything with them. This included but not limited to catering, transportation, and music. Since this was a destination for our families, the many details would have been extremely time consuming and difficult to coordinate without her help. Suzanne met with us for hours to be sure that she knew what we wanted not just for the flowers, but for the overall spirit of the event. Most importantly, once we arrived at the Ranch, everything was managed beautifully. We all relaxed and let the professional tell us what to do when. The wait staff was exemplary, greeting our guest with drinks and appetizers and smiling faces as they waited for the bridal party arrival. We had an assortment of wines to be served for appetizers and then for the dinner. They did it perfectly! The bar service was great. The clean up was great and nothing interfered with the special moments of the evening. And, everything was packed up and ready for us to take home with us at the end of the evening. Suzanne has high expectations for everyone that works for her and provides services for the ranch. consequently her events are first class, 5 star! Our only regret is that it did not last long enough. If we could plan another wedding I would go to Old Glory again in a heartbeat! It is a magical place!
---
Reviewed on

5/28/2015
Old Glory Ranch exceeded our expectations for my daughter's recent wedding (May 2015). The up-front counseling, designing and vendor recommendations proved to be incredibly valuable. Suzanne and Gina were so thorough in their assistance and though we poured over the most minute details with their kind staff and vendors, we were elated that everything was even better than anticipated. The flowers were exquisite, the décor was perfect, our wedding coordinator, Kim, made everything happen so effortlessly and the staff and facilities were perfect. I loved the added touch of the extra lights in the trees and highly recommend their on-staff DJ. He knew exactly what to play and when to play it so that we had a very crowded dance floor most of the evening. The donkey drink delivery was also fun and well received. With the entire package that we purchased with Old Glory Ranch, I will attest that every penny spent was more than worth it in the end. If you are contemplating a wedding in the Texas Hill Country, I will vouch for the fact that Old Glory Ranch did everything in their power for our wedding to be the most special, trouble free, and positively memorable day for the bride, groom, family and guests. Much of their staff are employees rather than contract labor so they really know what they are doing. During the event and afterwards we received multiple accolades such as "Best wedding I have ever attended.....Kudos to the wedding venue for such a great event.....Best setting ever." With kindest regards, Helene Terry (Mother of the Bride)
---
Dreams come true at OGR
Reviewed on

5/01/2015
Lauren J
My husband and I got married at Old Glory Ranch (OGR) on 4/11/15. We wanted the theme of our wedding to be rustic/country, a hill country wedding. We first learned about OGR from a friend of a friend's facebook page who had her wedding at OGR. As soon as we saw the pictures we knew this was the one! We toured a total of 2 wedding venues, one in Houston to make my parents happy as that is where they are from and OGR. Once my parents visited OGR with us they knew why we were so obsessed. All the little decorative details of the venue is something you won't see anywhere else and the even better part is that it's all for you. Not having to worry about making your own centerpieces or decorating anything was amazing. OGR does it all from set up to break down, no family member or friend has to do anything the day of the wedding but relax. They have a website you can go on and pick out all of your favorite pieces they have that you want to see at your wedding. You also get an onsite manager who coordinates with your vendors and a day of wedding coordinator who runs the timeline of your wedding and makes sure everything runs smoothly the day of (they probably do way more than this, this is just a few of the bigger items they took care of that made my life a lot easier). We will say this venue ended up costing us quite a bit more than we were expecting (you pay for every little detail; for example a $500 kitchen fee that is not included in the facility fee and $250 per staff member and I think you have to have at least 8, etc) However, I can't go without saying that every cost was worth having our wedding here. You can't get the best and expect to pay a little. The venue was above and beyond what we wanted and the staff here is amazing too. We had multiple wedding guests tell us it was the most beautiful wedding they had ever been to. If you're looking for a fairy tale, OGR can give it to you!
---
Magical Evening!
Reviewed on

4/29/2015
Kimberly C
What a beautiful venue. Old Glory Ranch absolutely provided us with our fairy tale wedding! From the setting to the service, everything was exquisite. Old Glory Ranch and their staff do everything first class. I had many guests comment that it was the most beautiful venue they had ever been to. This is all due to the work and attention give by Suzanne, Gina and Karen at OGR. The on-site wedding coordinator will more than fulfill your needs during the planning process as well as the day of the wedding. Our wedding was in December so we took advantage of the Chapel for the ceremony and the reception and it was executed perfectly. Thank-you OGR for giving us such wonderful memories!
---
I love Old Glory Ranch!
Reviewed on

2/24/2015
Emily F
My husband and I got married in Jan 2015 at Old Glory. I have given this venue 5 stars in every area except cost, since it is a more expensive venue. With that said, I feel the money was very well spent and we were given absolutely excellent service! The owner (Suzanne McCord) and manager (Gina McClure) were both wonderful. Gina consistently went above and beyond! She very promptly responded to emails and calls and always met all our needs. As a bride, I greatly appreciated that Gina took care of everything; at each meeting she helped lower my stress level. Our wedding coordinator for the day of the wedding was Carey Millington. Carey did an excellent job for both our rehearsal and wedding day. Our wedding officiant (who has performed hundreds of weddings) told us that Carey was one of the best coordinators he has worked with. Lastly, the Old Glory Ranch DJ, Chris Heckendorn, was absolutely perfect!! He made the entire process of choosing ceremony and reception music so easy. We have such fond memories from our reception, and so much of that was due to the songs that he played. I know there are countless Old Glory staff members who I did not meet in person. The staff who worked to create our wedding decor and flower arrangements did an amazing job, and I am thankful for their beautiful work! I would recommend Old Glory Ranch without reservation; we will always be so thankful we chose this venue.
---
Easy Peasy
Reviewed on

9/30/2014
OGR is an exceptional venue! The staff makes planning a breeze. Though I am typically a control freak (the engineer in me), it was nice to relinquish control knowing that the staff would take care of every detail. Also, though many details/decisions can be easily made from OGR's available options, you can still incorporate your ideas/plans into your wedding. For example, music selection for the ceremony, cake and food vendors, programs, sign-in book, etc. are ways you can create your special wedding details. Being creative and on Pinterest overload, I made 200+ cootie catchers for programs, drew a thumb print tree for guests to mark, made a special mix of songs for the ceremony, had special event cups made, etc. OGR happily and successfully incorporated my little details into the day. Our wedding was supposed to be an indoor chapel ceremony with an outdoor reception; however, the weather had other plans, so the reception was moved indoors. Though this was disappointing, the wedding was still a success. We did have a little time to enjoy the back patio for the first dance which made us so happy since the outside is so picturesque. We rented the miniature donkeys for the cocktail hour. I highly recommend these little guys. They make for a nice quirky, unique detail to your wedding and definitely make for a great photo op for the bride, groom and guests. The OGR DJ, Chris, did a wonderful job. Our guests were kept on their feet singing and dancing around until it was time to go. Honestly, a big fear of mine was having a dud reception...the kind where the guests are glued to their seats and no one dances...our wedding reception was definitely all I had hoped for! Another nice feature to OGR is that they do not provide alcohol through the venue. This detail makes for a BIG cost savings for the bride and groom. We purchased kegs and wine through an outside vendor. It was not difficult, though it just required a little coordination and planning. Overall, our wedding was a success. We had the Texas Hill Country wedding we desired. Would we do it all over again? Most definitely!
---
Beyond Perfect
Reviewed on

9/25/2014
Growing up every little girl dreams of their "fairy tale" wedding that they one day hope to have from her dress, to the perfect guy, venue, and flowers. Well I can honestly say my dream came true on January 4, 2014; not only did I find my Prince Charming and my one of a kind vintage chic Lazaro gown I had my perfect wedding at Old Glory Ranch. Since I was the first bride of the New Year that added another special element to our wedding day. From the moment I saw Old Glory I knew without a doubt this was where I would finally marry my best friend. As my husband, Miles, and I began the hectic planning of making our special day one for the memory books we were amazed at how the entire staff at Old Glory went above and beyond to make it as stress free as possible. Working with Gina, Suzanne and Karen was so effortless; they were so organized at each of my three meetings and worked around my schedule since at the time of planning I was earning my second degree in nursing in Houston. Throughout our meetings they gave us a wealth of information needed to select our perfect photographer, videographer, caterer and baker from their preferred vendor lists in addition to helping us pick our centerpieces, décor and flowers from their exclusive vault. They were always prompt to answer all of our questions and when need offered their expert advice and suggestions while still letting Miles and I make the final decisions so that everything truly reflected our vision for an elegant but rustic winter Texas Hill Country wedding. For January the weather was beautiful so our guests could enjoy the open but comfortable covered patio while sipping cocktails and nibbling on a variety of delicious appetizers as Chapel Hall was magically transformed from our ceremony site to our reception. The Floral team at Old Glory outdid themselves with the breathtaking ivory based flower arrangements that filled the venue which included hydrangeas, spider mums, roses, juniper, blue berries, calla lilies, succulents, wax flowers and snow tipped pine cones that perfectly reflected our winter wonderland theme. After sharing in a fabulous buffet catered by "Gourmet Gals", the cake cutting, toasts', bouquet and garter tosses, followed by dancing into the night it was finally time for Miles and I to make our get away as we ran through fake snow into our awaiting limo. As soon as we departed our wedding party boarded a bus that had already been preloaded with our gifts, pictures, leftover food, and cakes so that all our families had to do was to depart as well. January 4th by far was the best day of my life. Not only did I get my "something old, something new, something borrowed, and something blue" I got to marry the man of my dreams at the most beautiful Hill Country venue while being surrounded by our family and friends. We are honored to officially be included in Old Glory's 2014 alum. Thanks and Gods blessings to Suzanne, Karen, Gina and the rest of the OGR staff.
---
Love love love Old Glory!!
Reviewed on

9/25/2014
Jenna P
Our wedding was held at Old Glory in July 2014. It was the best day of our lives!! Everyone at Old Glory was awesome to work with. The ceremony was in the chapel and then guests went out on the covered patio for cocktail hour while the room was flipped and then guests came back in for the reception/dinner/dancing. All of the vendors that Old Glory suggested were great also. Everyone is very professional and organized. The actual day of the wedding was flawless. Everyone kept telling me how I was such a calm bride but I think it was honestly because I had nothing to worry about! Everything was taken care of and anything I could want or need on the day of was there in front of me before I could even think of it. It helped everyone relax and just be able to enjoy the day. Old Glory does all of the floral and design for the wedding and they can come up with anything you can imagine! I absolutely loved all of the flowers that we had at our wedding. All of our guests commented how beautiful the wedding was and how the staff was very helpful. I would definitely recommend Old Glory to anyone wanting a beautiful Texas Hill Country wedding. They went above and beyond my expectations!!
---
Best Wedding Vendor EVER!!
Reviewed on

9/14/2014
Allison J
I cannot say enough wonderful things about this venue and the amazing people that run it. Everyone that works here is very friendly and professional. They know exactly what they are doing and provide those little details that you don't even think of that make the big day flow so smoothly. It was wonderful to have a venue that also provided all the decor, as they know their environment and how to make the whole place gorgeous, even the little nick and crannies you don't know about. All my guests were totally wowed by how absolutely gorgeous the whole place was!! I have heard from several guests that this was the best wedding they have ever attended! Even on the wedding day when we were scrambling to come up with a "signature drink", the owner, coordination, matron of honor, and I were in their kitchen taste testing and having a great time! They were so fun to work with!! The whole process, from the initial stages of planning to our wedding day were flawless!!! I did nothing on my special day but enjoy and have fun!!! Thank you for making our day a beautiful one and one I will never forget!!!!
---
Best Day of Our Lives!
Reviewed on

9/14/2014
I cannot imagine celebrating the best day of our lives any other place than Old Glory Ranch. My husband and I are both from Houston, however we were wanting something different - not the usual Houston wedding. After going through multiple magazines and feeling very overwhelmed, I asked my brother what his favorite wedding was, and why. He immediately replied Old Glory Ranch reasons being the beautiful chapel, the sound of the chapel bell as the bride rode in on a horse drawn carriage, the donkeys carrying beverages around the cocktail hour, the fireworks display, and of course the overall beauty of the venue. My mom and I checked out the website and thought we would give them a call to see if our date might be available. I could not believe that the date was open as our hopeful wedding date was only 7 months away. After our initial visit to the property, we knew that this was a special place. I could not wait for our family and friends to see and experience the beauty of the Wimberley hill country. The staff at Old Glory Ranch makes sure that EVERYTHING is taken care of so I did not have to worry about anything on the day of our wedding. It was so helpful having a list of vendors that they know and trust since I was not from the area. I could not have asked for a more seamless and organized wedding planning process. To this day, when the topic of weddings comes up, family and friends tell me how much they enjoyed our wedding and that it was by far their favorite wedding they have been to. There are so many unique offerings at Old Glory Ranch, the guests really appreciate the thought and natural beauty of the venue and most importantly, have a blast!! I cannot thank the staff (and my brother for the idea!) at Old Glory Ranch for making October 5th such a memorable day in not only our lives, but also our family and friends!!
---
Best Wedding Venue!
Reviewed on

9/07/2014
Brittany B
This was hands down the best wedding venue we could have ever imagined! The staff was absolutely wonderful to work with and was a joy to have on our big day, they made the whole process easy and really allowed us to enjoy our wedding in a stress free environment. When I thought things couldn't be any better, the ranch is absolutely beautiful and is set within the amazing Texas Hill Country. The Chapel Hall is made from rustic reclaimed wood and provides spectacular views of the property. Our guests absolutely loved the venue and one of their favorite parts of our wedding were the donkeys that carried cold beverages to guests during our cocktail hour! The staff at Old Glory are very professional and made our wedding night stress free and everything we dreamed of. I highly recommend Old Glory Ranch as a wedding venue!
---
Old Glory Ranch
Reviewed on

9/07/2014
Amanda S
From the moment we set foot on the property, we knew Old Glory Ranch would be a unique and memorable venue for our daughter's wedding. OGR exudes sophisticated Texas Hill Country charm in every detail. Set in a beautiful valley near the quaint village of Wimberley, Old Glory Ranch provided the perfect venue for an evening we will never forget and will cherish forever. Suzanne McCord and her team provided a turn-key planning process. We were expertly led every step of the way. Our questions were answered promptly. It is obvious that their business is weddings. We had the benefit of their vast experience which really paid off in the end. Planning a wedding is a lot of work with so many decisions to make. We felt like we were given good advice. Just having someone tell you how many servings are in a bottle of champagne and how many glasses would be needed based on the number of guests was invaluable since we did not have any prior experience with putting on an event of this magnitude. They had a great list of vendors and good recommendations and ideas. We were also given plenty of options for arrangements, table settings, center pieces, altar furnishings and decor. Everything they had available was lovely. In the months prior to the wedding, we met together three times on property to make choices and work out the details. They gave us a timeline that kept every decision on schedule. I don't know how we could have planned our event without their help. The week of the wedding was such a whirlwind of activity. Gina and Karen were available all week to help us with last minute decisions. They were friendly and helpful and made us feel very comfortable. It was obvious that they truly cared about making our daughter's wedding perfect in every way. The groom's parents decided to have the rehearsal dinner at OGR. The pavilion was a great option. It was so nice to have the rehearsal in the chapel hall and then walk just a short distance across the field to a lovely catered buffet dinner. It was casual and fun, relaxed and stress-free and allowed us to start the rehearsal dinner toasts, roasts and other festivities immediately without the delays involved in transporting the wedding party to another venue and then waiting to be served. The early June evening was perfect for this outside venue. The day of the wedding was ideal. The weather was beautiful. The chapel hall was set up perfectly, exactly as we anticipated. The chapel hall is so well appointed that it does not need a lot of additional adornment. The flowers and candles and other things we added were just the perfect embellishments. From the time we arrived to the end of the night, we were shepherded well by Gina and Karen every step of the way. All of the team communicated well together and moved the wedding party through the night with ease so we could truly enjoy every moment and focus on our daughter, our family and our guests. Our daughter commented on how well she was guided through the evening and well cared for. The team took away all the burden of worrying about timing. We planned the ceremony and the reception and the OGR team executed our desires expertly. They paid attention to every detail in the schedule and kept the evening flowing so that nothing was missed. We did not have to worry about anything. We were able to just enjoy ourselves and soak up the memories of our daughter's special day. We could not have asked for a better experience.
---
Old Glory Ranch
Reviewed on

8/07/2014
Rachel P
We had such a wonderful time at our wedding. Old Glory Ranch did not disappoint. They did a fabulous job and everything was absolutely perfect. I can't say enough wonderful things about Gina, Kim and the rest of the staff. We received so many compliments from friends and family on how beautiful and well managed everything was at the venue. Worth it!
---
Thank You!
Reviewed on

8/06/2014
My wedding at Old Glory was an absolute dream! Nothing was left out of the dream wedding that I imagined as a little girl. In fact, the wedding at Old Glory went above and beyond what I could imagine a wedding could even be! Old Glory is an absolute paradise! There is not an area that would not make the perfect picture with the trees, river, landscape, the chapel, and the wildflowers. The bluebonnets were in full bloom the weekend we were married and that was the best surprise I could ever have imagined. My precious grandmother had passed away unexpectedly a month prior to my wedding and one of her favorite flowers was the bluebonnet. I have never seen so many beautiful bluebonnets! The best part of my wedding aside from the natural beauty of Old Glory was the staff! I did not have to worry about a thing! The day went so smoothly and my only job was to show up and enjoy the day. That meant a lot to me especially when I have seen brides in the past as a bride maid stress out before, during, and after the wedding. The personal touches that the staff did that day was actually the best part of my day and was so unexpected. I felt like I could have easily been royalty or a Hollywood celebrity that day with the friendliness of the staff knowing all the little things to say or do to make my experience one of a kind. For example, Gina took the time to take a picture of the first time my dad was able to see me dressed as a bride. That was a moment that she went above and beyond to capture a magical moment that will only happen once. It was something that I did not even think about when I planned my wedding and I appreciate the fact that she stopped and took the time to do so. The staff easily could have been a part of my family the way they cared for each moment as if I was his or her daughter. I am very thankful and appreciative of each and every one at Old Glory for being a part of my wedding. Last I wanted to comment on the fact that I loved that we received a "goodie bag" at the end of the day. This included FOOD! When I say that Old Glory thought of everything, they did! I was starving after our reception and I loved the fact that we had "his and her" plates with silverware to have afterwards. Thank you for remembering the little things like food.
---
Dream Come True
Reviewed on

8/06/2014
Old Glory Ranch is the perfect Texas Hill Country Venue. Not only is it beautiful, but the service and care we received was "top-notch". Our family and friends are still talking about how beautiful everything was from the bluebonnets to the centerpieces to how magical the day flowed. Old Glory Ranch made the planning painless from the beginning with all of their wonderful vendor recommendations and they took excellent care of us all the way to the end. Suzanne's passion for Old Glory Ranch and her eye for perfection were evident in all of the décor. Kim was our wedding coordinator and kept us all of us on track so I didn't have to worry about a thing. Gina and the OGR staff cared for my family and friends as their own. I cannot thank Suzanne and the amazing Old Glory Ranch staff enough for making my daughter's dream of a fairy tale wedding full of love a reality.
---
The Perfect Wedding Venue
Reviewed on

8/02/2014
Our wedding at Old Glory Ranch was perfect in every way. The rustic features of this modern day chapel is complimented by the natural beauty of the Texas hill country. Gina, Kellye and the staff were very accommodating and provided first class service during the wedding planning and our big day. Our wedding party witnessed firsthand the outstanding quality of service, and still talk about it today. We did the majority of the planning from long distance. Gina made sure to make this typically stressful process a breeze. We were so impressed how they thought of every single detail. Even months after the wedding, we were pleasantly surprised with a CD containing photos from our wedding. This was not part of our contract, but just a thoughtful gift from Old Glory Ranch. We could not have selected a better venue. Old Glory Ranch is simply just the best. ~ Celeste & Joe
---
April 2014 Hill Country Wedding
Reviewed on

7/20/2014
Lacy R
My husband and I got married at Old Glory Ranch in April 2014. Old Glory Ranch was the first venue we drove out to look at and it was the last. We decided right then and there that this was where we wanted to have our wedding. As we drove into the gate for the first time, we were blown away with this hidden gem. We had several guests ask us how we found it! Old Glory Ranch has a great staff that is there to help step you through the planning process. Having a day of coordinator really helped to take all of the stress off my husband and I, allowing us to enjoy every minute of our big day. The rustic décor and beautiful flower arrangements are all done at Old Glory which really saved us a lot of planning time. Our goal was to have a country-chic Hill Country wedding and Old Glory executed it brilliantly. We are so happy we chose to celebrate our wedding with our family and friends at Old Glory Ranch.
---
Thorough and helpful through every step
Reviewed on

7/16/2014
Tricia S
Old Glory ranch is an all inclusive venue that can pretty much plan your entire wedding if you want or need them to. Offering a beautifully unique, quaint, and rustic venue, the perfect place for brides who don't want to get stressed with the nitty gritty logistical details that come with planning a wedding. Old Glory provided a day of coordinator, and a list of vendors for every service possible including photographers, cakes, photobooths, alcohol, and food. The staff closely monitors the guests at the wedding and will tend to every single need! Waiters can note if the mother of the bride isnt eating and can make a to-go plate accordingly. We felt very well taken care of here, I would highly recommend this!!
---
Amazing River Wedding!
Reviewed on

7/11/2014
Whitney K
Old Glory Ranch is flawless! The scenery is picture perfect! My husband and I share a love of natural beauty and Old Glory Ranch has that In abundance. While Chapel Hall is beautiful, we chose to get married on the wedding deck with the beautiful Blanco River providing the perfect backdrop for our vows. We held our reception on the patio and grounds outside of Chapel Hall. Friends and family enjoyed a wonderful evening of dinner and dancing. Suzanne McCord, the owner, and her floral staff provided amazing accents that blended with the Spring colors and earthy tones we chose for our wedding. An added bonus was that Old Glory Ranch provided linens, table accents, candles, flatware, etc. so I didn't have to worry about gathering or having those items delivered. There is a variety of items to chose from so I was able to pick the perfect items to finish off our wedding decor. The most impressive quality Old Glory Ranch offers is a friendly, professional, and accommodating staff. From the moment my car pulled up at the ranch to when the last guest left at the end of the night, the staff stayed attentive and energetic. Our wedding flowed perfectly thanks to the tireless efforts of all the staff. Gina McClure, Karen Smith, and Kimberley Hunt worked so well together to maintain our schedule and make sure our guests enjoyed the night as much as we did. Special thanks to Chris Heckendorn, Old Glory's resident DJ, for providing all our music. We are an eclectic group of all ages and music styles and Chris kept the dance floored filled all night! Old Glory was also able to connect me with Kim A. Hunt Coordination. Kim kept the event flowing and made sure everything, from first dance, to the bouquet toss, to our exit under a stunning arch of sparklers, went off without a hitch! Beth Watson with "Our Lady of the Lunch" catering, plated and served the appetizers and provided our guests with a delicious meal! Every little girl dreams about having a fairy tale wedding. Old Glory Ranch went above and beyond anything I could have imagined! Check out their website www.oldgloryranch.com
---
Old Glory Ranch Review
Reviewed on

6/30/2014
My name is Pat Gafford. I am the mother of the bride, Natalie Gafford. She got married to Tim Atwood on April 12, 2014 at the Old Glory Ranch in Wimberley, Texas. It was magnificent. What a great place for a wedding. Since Natalie is our only daughter I needed all the help I could get. I knew nothing about planning a wedding. Have no fear, Old Glory is here. The staff helped us walk through every detail with ease. The vendors we used from their list were great. The wedding was just what my daughter wanted. The bluebonnets were spectacular. Our photographer was allowed to take the bride and groom for photos out among the bluebonnets in front of the chapel. Quite special. At Old Glory Ranch they also have miniature donkeys that can offer beverage of your choice to your quests while waiting for the photos to be taken. Our quests loved it. It gave them something to do while waiting. They also served hors d'oeuvres. It was very good and such a nice display. We had the wedding at the wedding deck out by the babbling brook. It is the Blanco river. It served as a great backdrop for the wedding party. I cannot say enough about our experience at the Old Glory Ranch. I highly recommend this wonderful venue to everyone.
---
Beautiful Venue
Reviewed on

6/30/2014
I got married at Old Glory Ranch in Feb 2014 and it was perfect. I am still hearing rave reviews from many of our family and friends. The staff did such a great job with all of the details during the night that I did not have to worry about anything and neither did our parents. I loved my flowers they were more beautiful than I had imagined. We also used one of their preferred vendors for our cakes, Classic Cakes by Lori and they were delicious as well as beautiful. Our departure transportation was also a preferred vendor of the venue, an antique truck and it was perfect. If you are wanting to get married in the Hill Country I would highly recommend Old Glory Ranch.
---
Send Message