Home

Omni Royal Orleans
About this Vendor
Most Fashionable Location in the French Quarter
The Omni Royal Orleans upholds a tradition of luxury & sophistication in one of the world's most spirited cities. Our space is exquisite & our service is impeccable, from a classic ballroom to a private courtyard, we recognize that your wedding day is one of the most memorable days of your lives.
Amenities + Details
Amenities
Bridal Suite

Handicap Accessible

Liability Insurance

On-Site Accommodations

Indoor

Outdoor - Not Covered

Reception Area
For more details about amenities, please message the Venue.
Backyard, Ballroom, Hotel
Bar + Drinks, Cakes + Desserts, Food + Catering, Planning, Service Staff
Contact Info

621 Saint Louis St, New Orleans, LA
Wedding at the Royal Orleans
Reviewed on

11/15/2014
Jillian B
I had my wedding ceremony and reception at the Omni Royal Orleans in October of 2014. Everything was perfect. The food and service was amazing. They really took care of my husband and I including both of our families.
---
Exceptional Service, Impeccable Staff
Reviewed on

11/30/2013
stephanie m
As a Louisiana native, even having lived away for many years, I had to get married in New Orleans. I knew the Royal Orleans was our venue as soon as I met Celeste Myers. Her professionalism and depth of knowledge for her business were immediately clear, and I felt confident working with her from far away. We planned our wedding while living in two different states (me in north AL, my husband in VA), and with our parents spread out as well (Baton Rouge, AL, and south FL). I hate to use the cliche, but everything really was perfect. Celeste and the entire staff followed our wishes to the letter, made sure our guests were comfortable during the event AND their entire stay at the hotel, and anticipated and solved peripheral issues before we ever knew about them. She made planning our dream wedding easy, and when the weekend finally arrived, she made it a reality beyond what we could have imagined. Not only were my husband and I treated like royalty, but all of our guests that stayed at the hotel, and especially our parents, were taken excellent care of as well. We had both our ceremony and reception here, it made things very convenient for our guests and didn't feel at all like a "generic hotel wedding." The courtyard was beautifully romantic, and the divided spaces of the terrace rooms allowed our guests options if they wanted to dance or sit & chat in a quieter spot. If you are considering this venue, my advice is to stop thinking and sign your contract! You won't regret it, and you'll be 200% happy with your event!
---
Beautiful venue
Reviewed on

9/02/2013
Amanda Z
The hotel is beautiful and the staff is friendly and accommodating.
---
Stunning venue, Best wedding food!!
Reviewed on

4/23/2013
Lauren G
Everything was amazing... more than I could have ever expected. Celeste Myers is probably one of the best planners in the city. I planned my wedding from another state and could not be more pleased with all of her help from day one of planning through the ceremoy and even after. We received so many complements on how classy and top notch everything looked. Our ceremony was outside on the terrace and our reception in the Grand Ballroom. We had so many people say the food was by far the best wedding food they've have ever had...Gumbo, crawfish pasta, pork tenderloin "couchon de lait style", we even had a bananas foster station late as a late night snack. All of the staff are so polite and helpful. The bride/groom and each set of parents get their on personal bulter for the evening. Our butler JJ even made photolocation suggestions to my out of town photographer.
---
Extraordinary Experience!
Reviewed on

6/27/2015
Angela d
We had an AMAZING ceremony and reception at the Omni Royal Orleans. Our wedding on Friday, June 19th was an extraordinarily magical day for me, my husband, and all our family and guests! Celeste Meyers, and all the staff attending were truly above and beyond accommodating. Starting with Celeste's detailed help while planning from our home in San Diego, to welcoming our out-of-town guests with excellent accommodations. Also, my day started in a beautiful and stress-free prep room for the entire bridal party. Linda and Eric attended my husband and myself during the reception, and their genuine care for us guided our events seamlessly throughout the night. Our guests gushed about the high quality cuisine, and the impeccable service. The flawless experience is a gift of memories for a lifetime!
---
Omni Royal Orleans
Reviewed on

6/03/2015
The service was fantastic. We did not want for anything- everything was done on time.
---
Amazing!
Reviewed on

5/13/2015
Rebecca J
The Omni has a team of incredible people who assist you in your wedding day planning. Celeste and her team are amazing and made sure that our day went off without a hitch. For those who are type A, you are in good hands. Everything is figured out down to the minute in order for you to have the best experience for your wedding. They also call your vendors for you before the wedding so that all you and your party need to do is show up the morning of (or night before if you're from out of town) and get married! Our ceremony was on the Terrace, which was absolutely beautiful at sunset. And if you are considering having your ceremony up there, don't be alarmed by the kitchen fan. It is noisy and can be distracting, but it was turned off/down during our ceremony and we completely forgot it was even there. Another bonus of having the Omni host your wedding-you get to eat! I was so worried I wouldn't get the chance to eat between the ceremony and reception, but they whisked my husband and I away to a private room where we were able to enjoy our first meal as husband and wife. Then we each had an assistant or helper of sorts who was with us throughout the reception to get our drinks or whatever we needed during the reception as to not take away time from our friends and family. Our reception was in the grand salon, which was a great sized room that was beautiful. The food was great, drinks were flowing-which is expected in NOLA. Overall, I would say that I couldn't have had a more amazing experience and stress free wedding day at any other venue. Go with Omni Royal Orleans and you won't be disappointed.
---
Outstanding In Every Way
Reviewed on

12/21/2014
Amanda B
The Omni Royal Orleans staff, led by General Manager Dennis Pearse and Catering Manager Celeste Myers, accommodated our every wedding request. Beginning with the initial inquiry and through the final billing, the Royal Orleans exemplified professionalism and transparency. Many of our guests stayed in the hotel, and we hosted both the post-rehearsal dinner party and wedding reception at the "R.O." with nary a complaint. The entire staff took initiative, responded positively to requests, and demonstrated exceptional customer service to all our guests. We will forever hold the Royal Orleans in high regard for the service they provided during our wedding and highly recommend any couple consider hosting their special day in their fabulous facilities.
---
took care of everything
Reviewed on

1/07/2014
Mary Grace V
down to the smallest detail, they thought of everything and made every moment of the weekend so special and personal. so happy to have worked with them!
---
Traditional New Orleans Fairy Tale Wedding 11-9-13
Reviewed on

11/14/2013
Kala C
The Omni Royal Orleans Hotel in New Orleans provided impeccable service for my family and all our guests for the Mullins/Wingo wedding November 9, 2013. Celeste Myers and the entire staff at the Omni were awesome throughout the entire event. I can't thank them enough for providing the Fairy Tale wedding atmosphere. The romantic Garden Terrace was just beautiful. All our guests raved about the food and service. I highly recommend the Omni Royal Orleans for any destination wedding. Many thanks from the Cardon Family!
---
Beautiful Venue with Amazing Service
Reviewed on

6/24/2013
Ashlee C
I could not be happier with my wedding at the Omni Royal Orleans. The Grand Salon Ballroom is absolutely gorgeous. Celeste is an amazing planner who is organized, helpful, and will quickly solve any hiccups that may arise. You do not need any other wedding planner because she takes care of so much. She was always checking in on us, and when my family came in from out of town she went out of her way to make sure they were taken care of as well. I cannot speak enough kinds words about her and her amazing service! She is amazing at her job and my wedding could not have been everything I dreamed without her. We had a seated dinner for roughly 175 guests and the food was absolutely wonderful, which is impressive given the large quantity that was made. The drinks were also great. Definitely worth the value. Lastly, the service was absolutely wonderful. To this day I have had so many of my guests comment on how friendly and helpful all of the servers were to them from the waiters and bartenders to Celeste herself. Our wedding attendant, JJ, was by my groom and I's side the whole time and he too was absolutely amazing. He made sure we were where we were supposed to be at the right time and always made sure all of our needs were met. I never had an empty glass, and he even helped carry my very large dress throughout the hotel and reception hall. We looked at a number of other hotels and ballrooms in the area and were immediately impressed with the Omni and their service. Our expectations were always met and exceeded throughout the wedding process, and we are so happy we chose them for our special day. It was everything we dreamed of and more. If you are looking for a beautiful ballroom in an amazing location in New Orleans, that I recommend you look no further!
---
Beautiful hotel, great rooftop pool
Reviewed on

6/08/2013
Jessica S
Loved the hotel and staff. Just was disappointed in their 3 night minimum policy for the weekend of our wedding. Needed only 2 nights, so we ended up staying at 2 different hotels. Also they couldn't grant us a late checkout the morning after our wedding.
---
Worth every penny!
Reviewed on

11/08/2012
Keating P
Loved our 5 night stay with this hotel! We arrived in our room to find strawberry tarts, petit fours and macaroons, and champagne chilling(compliments of the hotel!). We had turn down service every evening, coffee and tea every morning delivered, and the friendliest staff I've ever dealt with! It was wonderful, and made the whole trip to New Orleans so much more special and memorable. We will definitely stay there again!
---
So happy with the Omni
Reviewed on

10/22/2012
Kate H
We chose the Omni Royal Orleans for our ceremony and reception. Initially we estimated approximately 175 would attend, but as the RSVPs came in we needed to revise our estimate down. Celeste Myers was fantastic at working with us to keep us in budget and to make sure we supplied our guests with lots of great food and drink. She helped with planning the wedding, running the schedule on the day of, and was friendly and available throughout the process. I really felt we didn't need a wedding planner due to her knowledge and helpfulness in finding vendors and working with us to make sure they day was what we wanted. We had an amazing day there, and the Grand Ballroom was simply gorgeous. My aunt confessed she was skeptical about a hotel reception, but that the Omni was more beautiful than she could have imagined. Overall, we would choose this place again, although we were somewhat saddened by the construction on the exterior of the hotel on our big day. Celeste did get the workers to stop their work during the ceremony and made the outside more appealing with plants outside and more attractive construction covers. The dance floor was great with plenty of room for our happy guests. The food was well-reviewed (although we didn't have a chance to have a bite on our wedding day due to socializing). It is in a great location, and the majority of our guests were from out of town and were able to stay nearby. One issue that may arise is that there is another Omni in the Quarter, and a couple of guests went there for our ceremony! It may be worth being EXTRA clear about the location (we listed it in several places and provided a map, but alas) if you choose your wedding or reception to be held here.
---
best staff ever!
Reviewed on

7/09/2012
Allison P
Celeste Meyers and the Omni Royal Orleans staff is the best in New Orleans. THey made our wedding go so smoothly and I didn't have to worry about one thing. THey went above and beyond to make our experience one we would never forget. THe bartenders even remembered all of our guests drink orders! THe food and drink quality was exceptional and the venue is stunningly beautiful. There is no better place to get married in the French Quarter!
---
Don't miss out....choose the (Omni) Royal Orleans
Reviewed on

6/15/2012
Laurie G
There can not be a better place to have a courtyard wedding and reception than at the RO. From the catering manager, Celeste, to all the employees that worked the reception, we would highly recommend this venue. The reception employees were so cordial & accommodating to my guests that even the guests were telling us how wonderful they were. They would come up to my guests & ask if they could bring them anything. As the MOB, I was continually told what activity was going on & at what time. They were very organized, like myself, & kept things moving along in a timely manner. I no longer live in NOLA but grew up there & I remember going to the RO weddings & being so impressed with the hotel. I was so happy to be able to give our daughter a dream wedding at a dreamy venue. Also, our guests complemented the food that was served. We bought the basic package but there was more than enough food & the presentation was wonderful. We used the hotel florist (see Petals & Parties) & with her knowledge of the space, the food presentation was spectacular. Don't hesitate...go to RO for your dream wedding.
---
Courtney and Paul wedding
Reviewed on

5/18/2012
Courtney R
Words cannot express how happy I am that we booked the Omni Royal Orleans. They were extremely accommodating, the bar NEVER had a line because they give you 1 bartender per 50 guests (all other venues give you 1 per 100). The location is key to enjoying all of what New Orleans has to offer and the food was absolutely amazing, but I must say the real selling point is Celeste, she goes above and beyond to make sure everyone is pleased. This was truly the happiest night of my life and wouldn't have gone to any other venue
---
Absolutely perfect!
Reviewed on

5/09/2012
Sarah B
I got married at the Royal Garden Complex, and I could not have imagined anything better! Celeste and her team are top notch! Everything was flawless and taken care of. If anything did go wrong, I certainly was not aware of. Having Celeste and her team was like having a day of wedding coordinator. So many of our guests have said our wedding was the best they had ever been to!!! Everything was perfect from the food to the service, we were even appointed a bridal attendant, JJ. He was absolutely wonderful! He made sure we were always taken care of, and he even had water bottles waiting for us after our second line. I would highly recommend the Omni Royal Orleans to anyone who wants a flawless wedding!
---
My Wedding Reception
Reviewed on

3/19/2012
Claire B
Omni Royal Orleans was the most amazing venue for our reception!! Celeste was so wonderful and could not have been anymore of a help than she was! The room was beautiful, the food was amazing. JJ, our server was outstanding! I do not have a single complaint. If I could do it all over again, I would and I would do it at the Omni Royal Orleans!!!
---
Amazing Reception!
Reviewed on

11/08/2011
Lindsay P
Celeste and the Omni team could not have been more helpful and professional for my big day! You name it- it was amazing! The food, set up, details...just everything! They made planning a wedding from NYC a breeze and I had no worries that my day would be flawless! Thanks so much to the Omni again!
---
Awesome!
Reviewed on

1/27/2011
Margee D
Celeste helped out so much, my mom and I were wedding planners but she was our organizer. Not only that, but the night of the wedding, they waited on our every whim. Our evening went by so quickly, but they helped out so much.
---
Amazing Service!
Reviewed on

1/21/2011
Joy L
Celeste, the wedding coordinator at the Omni, was amazing! We were planning a destination wedding in NOLA and we lived on the East Coast. My family is from the Midwest. We had to bring everyone together. But Celeste was so organized and helped me with all the details. I trusted her completely on how to do some things and used her recommended list of vendors. She made the wedding planning a lot easier on both of us. My husband (now) and I even made a trip to NOLA 5 months beforehand to finalize details with her in person. The Omni Garden Terrace was an intimate spot for our small wedding of 75 people. Food/services also were great! After the ceremony, one of the best things we really enjoyed is that Celeste had my husband and I set aside in our own room so we could enjoy our first meal together as husband and wife. We actually got to eat before we socialized and danced with everyone!
---
Meet The Director of Catering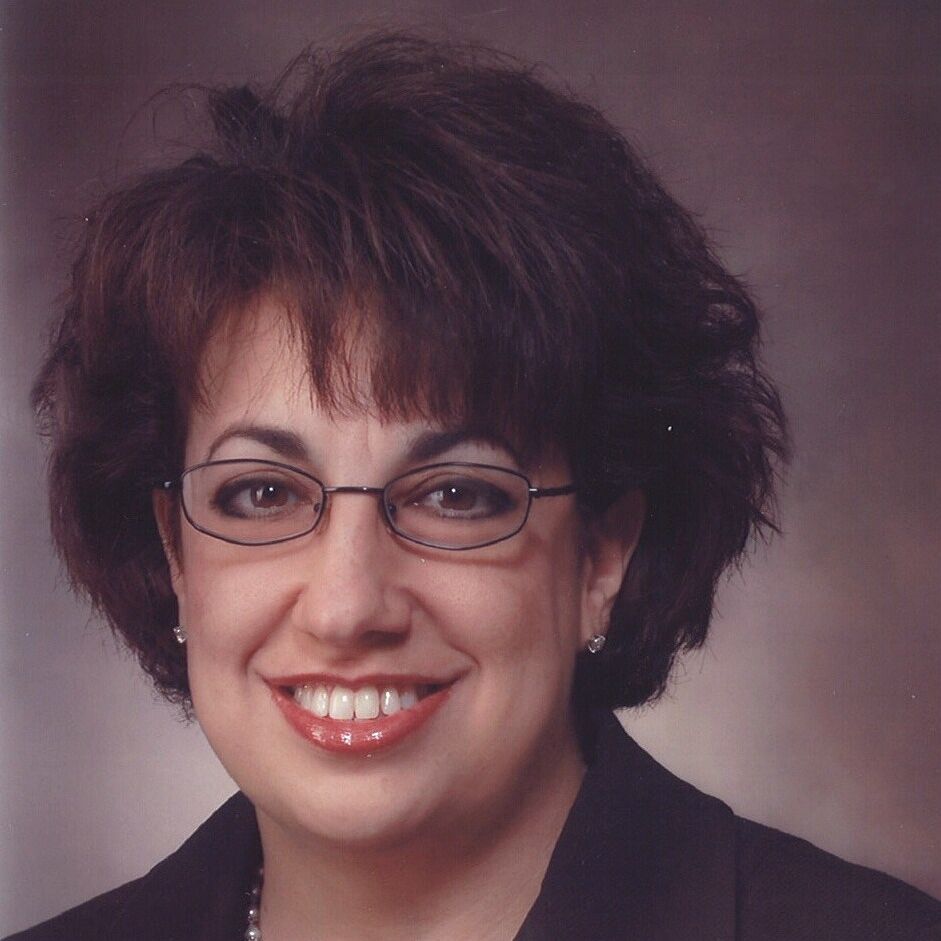 Celeste M. Myers
25 years hotel catering experience in New Orleans 10 years Catering Manager at the Omni Royal Orleans Produced & Coordinated over 50 weddings each year
Send Message