Home

Open Image Studio
About this Vendor
Authentic Imagery. Timeless Memories
We are committed to creating award-winning imagery that exemplifies the spirit of authenticity and beauty. We strive to always create images that are honest and true. Above all, we want you to feel comfortable, to have fun, be yourself, and perhaps forget that we're even there.
Details
Contact Info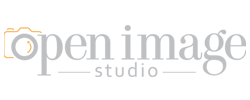 1373 Grandview Ave., Columbus, OH
PERFECTION!!!!
Reviewed on

9/04/2013
Elisa P
Monty (Open Image Studios) is AMAZING!! I wanted someone who seemed professional, experienced, and someone I could trust. My engagement session was outstanding! He came up with the coolest ideas and even though it was freezing, Monty made the experience so enjoyable with his sweet, patient, joyful personality! The wedding day also went amazingly well and I can't wait to see the final pictures! If anyone reading this still has any doubts, please be reassured that this will be the best decision you could make for your wedding day!! I will definitely be using Monty for family pictures (hopefully in the near future lol)
---
Monty is awesome!
Reviewed on

11/02/2011
Sheria S
Monty did a phenomenal job with the photography on our wedding day! He captured lots of great memories that I forgot about until I received the pictures. Monty was great to work with and put me at ease on my special day. He accommodated us when we needed to reschedule our engagement pictures and took some awesome pictures of us at the zoo. He captured so many candid moments. I love all my pictures! I can not wait to work with Monty again in the future!
---
Simply Excellent
Reviewed on

9/17/2011
Mary M
Monty at Open Image Studio is amazing, and his work is incredible. He's extremely easy to work with and very professional. Though the price tag can seem expensive, it depends on the package you want to put together, and he's able to customize and work within a range of budgets. After the wedding, your pictures are all you have, and we're so glad we made our photographer a priority in our wedding budget. He has a beautiful, artistic style that captures the authentic mood of the event and the dynamic of the couple, and he never made us feel uncomfortable, on the spot, or like we were "mugging" for the camera. We also were really attracted to how he captures and works with natural light, if that's a look that you like and are interested in for your event. He's able to travel as well--he came to New York for our engagement session, and we had a blast! Just be sure to book early, and you won't regret that you did! I can't speak highly enough of Monty as a person, an artist, and a professional. Open Image Studio is the best!!
---
Hire Monty! He's flexible, talented, and so friendly
Reviewed on

1/16/2015
Sarah J
I wanted to hire Monty after only a few minutes of meeting with him. He is a laid back character and would make any bride feel comfortable. I saw his work before I met him and was very impressed, and his personality sealed the deal. At our wedding, he was so friendly and helpful even while fighting a cold. He always had a smile on his face and did everything he could to make us happy. His assistant photographer was great too! Many of my friends and family commented on their charm as well as how impressed they were by his attitude. The only thing I would say as I look back on that day is if you want a larger variety of shots, ask for them. The shots could have varied a little more in location and poses but other than that we are extremely pleased!
---
Photos and Fun!
Reviewed on

8/10/2014
Sarah b
My husband and I used Monty for not only our engagement pictures, but also for both of our weddings. (Yes, both!) We had a traditional Indian/Hindu, and a traditional American/Christian wedding, one of which was out of town. Monty worked with us closely to guarantee that both days went perfectly. Monty and his assistants worked very hard, were always very professional, and also lots of fun! Monty was able to capture all of the traditional wedding moments, (a true talent with two events so very different from one another), and all of the fun and spontaneous moments. He was not just our photographer, but became more like a friend, and our entire family enjoyed working with him. We are so very thankful we found Monty--his ability to capture those very special memories is something no one else will ever be able to give us. We are forever grateful for Monty, and when our next big "life event" occurs, we know who to call! Sarah and Sehul xoxo
---
Amazing pics and awesome to work with!
Reviewed on

9/10/2013
No N
Monty (Open Image Studio) is truly an amazing photographer. He's very kind, sweet, patient, and listens to what you want to get out of the picture session. We chose Monty for our engagement/wedding pictures after a friend recommended him. He was easy to work with for our engagement session, which we had chose to do pretty late in the game. We switched the dates a couple times, which Monty was really laid back about. We had a ton of fun at this session with him - we chose a park in Columbus and Monty was really creative on pictures and listened to what I had envisioned for the pictures. I sent him a couple examples of what I liked and he absolutely incorporated those looks into what we did. Then for the wedding day, he was professional, friendly, took a million pictures and kept me updated on where he was going to be and when he was leaving, etc. I enjoyed working with Monty. The engagement session pics turned out awesome and I can't wait to see the wedding pics!!
---
Amazing!
Reviewed on

8/27/2013
Ashlee S
Monty captured our wedding day perfectly! When we look at our pictures, we are brought back to our wedding day. Our first look pictures still make cry. He is a true professional and I highly recommend him.
---
Quality photos at an affordable price
Reviewed on

7/24/2012
Krista S
My husband is a photographer, so we searched high and low for a quality photographer that wasn't overpriced. Monty has it all...beautiful, creative photos, a very professional but laid back attitude, and very reasonable prices. We would highly recommend Open Image Studios to anyone!!
---
Wedding Photographer
Reviewed on

7/26/2011
Ashley H
Monty was excellent to work with!! We haven't received our photos yet but he didn't miss a moment of the wedding.
---
Love them!
Reviewed on

7/20/2011
Jessica V
Open Image Studio was professional and attentive to every photo that was on our wish list. They also applied a creative eye to the shots and respected our desire to have unique and classy photos. They are very experienced and skilled photographers that take advantage of and position to achieve the best lighting possible for each situation. They stayed late at the reception and always produce the best work. Thank you, Open Image!
---
Gorgeous work and fun to work with
Reviewed on

6/26/2011
Reza S
Monty shot our October 2010 wedding. He's very professional and fun to work with. He's very easy to get in touch with, and respond to email/phone calls very promptly. The pictures are gorgeous and I'm never tired to look at those. The albums took quite a long time to get, but it was worth the wait as it's very very beautiful. Thank you for being a part of our very special day. You're not only a great photographer, but we felt like we got a new friend.
---
Choose Open Imagine Stuio for Exceptional work!
Reviewed on

12/03/2010
Preethy G
As a little girl, my sister and I would look fondly at pictures of my mom on her wedding day and dream of what our day would be like. When my husband and I started the wedding planning process, we knew instantly that the photographer would be one of the most important aspects to our planning process. I hoped we would find someone that could capture the magic of our day so that one day our children could look at the pictures and know how very special that moment was for us. Our search led us to Monty at Open Imagine Studio and we couldn't be happier with our decision. My husband and I have very different personalities and Monty was able to bring out the best in both of us. I knew when I saw our engagement pictures that we had picked the right man behind the lens for our wedding! When we reviewed our wedding proofs, we found that Monty had captured so many moments I had missed that day. It's impossible for a bride and groom to be everywhere at once, but Monty's attention to detail and quick reaction to "kodak moments" ensured that our day was fully captured! I now call Monty my "life photographer" vs. my Wedding photographer. As we start to have children, I know that I want Monty around to photograph family moments. He is truly a gifted artist who cares for his clients. Anyone can snap a picture, but not everyone has the eye to make it a work of art! When you go to visit his studio, ask to see our wedding day and you'll realize this review doesn't even do him justice. Preethy & RobbSeptember 2008 Wedding
---
Will not disappoint
Reviewed on

12/03/2010
Keri V
Monty shot our wedding in May of 2009. He also was the photographer for my sister's wedding in October of 2009. Not only is Monty a great photographer who did a wonderful job on both of our weddings he has become a friend of our family's. My sister and I both have amazing photos that captured our day perfectly and left our guests speechless when they saw the photos. Monty was willing to travel out of town for us and did not limit his time that he spent with us. He is the only photographer we will use from here on out for all of our family's milestones!
---
Absolutely FANTASTIC!
Reviewed on

12/03/2010
Jenny W
I would HIGHLY recommend Monty/Open Image Studio to ANYONE! Finding a fantastic wedding photographer was one of the highest items of importance to both my husband and me. As soon as we set a date at the church and reception venue, we moved straight to finding our photographer. We looked through dozens and dozens (literally) of photographers in the Columbus area. We narrowed down our options to three photographers and decided to meet with them individually to look through some of their sample albums. What we discovered with Monty's/Open Image Studio albums which set him so far apart from the other photographers, was an ability to capture raw emotions in such an artistic way. These albums were absolutely GLOWING with the happiness and joy these couples felt on their wedding day. Each album told the story of that day, from start to finish, in a way that even a video would fail to do. These pictures seemed to hit "pause," capturing the emotions in that moment. Besides having tremendous talent, Monty is SUCH a pleasure to work with!! He is so personable and low key which made everyone feel at ease. (I'm sure each of us can recall being in a wedding party where that was not the case with the photographer). By the time we had corresponded about details and done our engagement session, it truly felt like we had a friend at our wedding doing the photographs. Our prints and album are EXQUISITE!! I feel so lucky that my husband and I have such a treasure to remember our wedding day. I almost feel guilty when I look at other people's wedding albums knowing how GORGEOUS ours is. Every time we look through it, we can remember what it felt like being in that exact moment by the emotions captured in each picture. Thank you so much Monty!! I also feel I should mention that Monty is very prompt with all correspondence, extremely professional, and is surprisingly affordable for the product you will receive. We will definitely use him again in the future and will look forward to the next big event in our lives even more because we will have Monty photograph it for us.
---
Wonderful
Reviewed on

12/03/2010
Julie R
Monty is perfect for this career. His passion for photography extends beyond the camera. We hired him for all our wedding photo needs: engagement, wedding and boudoir. My husband and I asked a lot of him by traveling around the globe and having him climb to the top of a mountain! He did all this with a smile. Our friends are jealous at how well all the photos turned out. Open Image Studio is a fabulous choice for any invent you wish to capture "in the moment" and remember forever. Highly recommended! ;-)
---
Amazing Photographs
Reviewed on

12/02/2010
Karen H
We used Open Image Studio for our engagement photos and wedding photos. Monty is truly unique in his ability to capture natural moments throughout the day rather than posing people in photos. He made us feel very comfortable and we were very pleased with the way he made the photos fit into our day rather than making our day fit around a photo schedule. Our engagement session was turned into a guest book for our wedding day. The book is beautiful. We received many compliments on it. Our wedding album is amazing. The feeling of the day is visible in the photos and again we always receive compliments on how great it turned out. Monty is a perfectionist and when it comes to capturing your magical day, I couldn't imagine wanting anyone else. I wish we lived closer so we could use Open Image Studio to capture all of our special moments.
---
Incomparable
Reviewed on

12/02/2010
Courtney J
Words can not express how happy I was with Open Image Studio. You plan for your big day for so long, the day arrives, flies by, and the pictures are the most important part. Once it's all done, they're all you have to show for it. Open Image Studio captured every moment, every feeling ... I can relive my wedding through our pictures. They did an absolutely extraordinary job. The funny thing is, I barely even remember seeing the camera, yet every moment was captured. I look at my pictures now and I can remember how I was feeling at each moment. I can remember what was going through my head. I feel as if our big day was only yesterday. We got so many compliments on our pictures, the guest book, and the albums. I have referred every engaged friend to them. We will be using Open Image Studio for years to come to capture all of our special family moments! We recently had our 1 month old son photographed... the pictures are priceless and I will cherish them forever.
---
Best in Columbus!
Reviewed on

12/01/2010
Kelly V
Open Image Studio is the best photography company in Columbus hands down. He knows exactly how to take an ordinary moment and make it extraordinary. One of the best qualities in his photographs is they aren't staged. He presented 1200 photos from our wedding day and our favorites are the subtle moments, the moments when you think no one is looking, and he somehow captured the essence of our day and our love perfectly. He is willing to do whatever it takes to make your day special and stand out from the rest. He woke up bright and early and photographed my husband, family and wedding party for 11 hours and was ready for more. He is a perfectionist and, in my opinion, that's the type of photographer you want on your wedding day. We also used Open Image Studio for our family portraits. This is a company that we will be using for years to come.
---
Better than Expected...
Reviewed on

12/01/2010
Ryan C
One of the most important things in planning a wedding is finding a photography company that will capture arguably one of the most significant days in a Bride and Groom's life. I am happy to say that we found an outstanding company with incredible customer service in Open Image Studio! There prices were very reasonable and the quality of our pictures have been the envy of many of our friends. From start to finish we were presented with the upmost professionalism in catering to the package that was just right for us. Our photographer was able to take our ideas, creativity and turn them into portraits that we and our viewers find dazzling and stunnng. Having a large party of 26 people altogether, he was able entreat our bridal constituents with great dignity, poise and confidence. Moreover he was able to accomodate any request that came to mind and use his talent, skills and innovation to take them to the next level. Now that my wife and I have married for over a year and are our expecting to be parents of twins, there is no question we will be asking Open Image Studio to capture our newest moments of joy. Working with Open Image Studio was a blessing, for our wedding experience proved to be better than expected!
---
Send Message